The Arkansas Road Running Club of America (RRCA) works to promote running and fitness as a means to a healthy lifestyle. Its Arkansas Grand Prix Running series is the heartbeat of the network of strong local running clubs all across our state. It not only promotes a healthy lifestyle but also cultivates community and camaraderie among the running culture in Arkansas. The 2019 Arkansas Grand Prix Running season is quickly approaching, and runners of all levels are gearing up for a season of fun.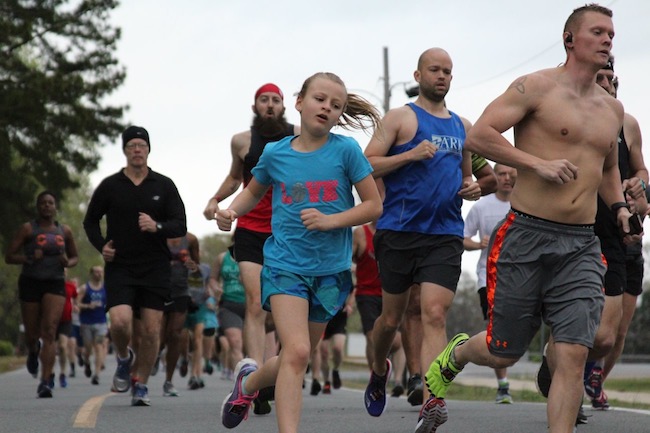 Photo Credit: Coker Fit Photography
The Arkansas Grand Prix is intended for all ages and all levels of running regardless of speed. There are kids as young as six who sign up to compete and adults over the age of 80 who are dedicated to their club and races.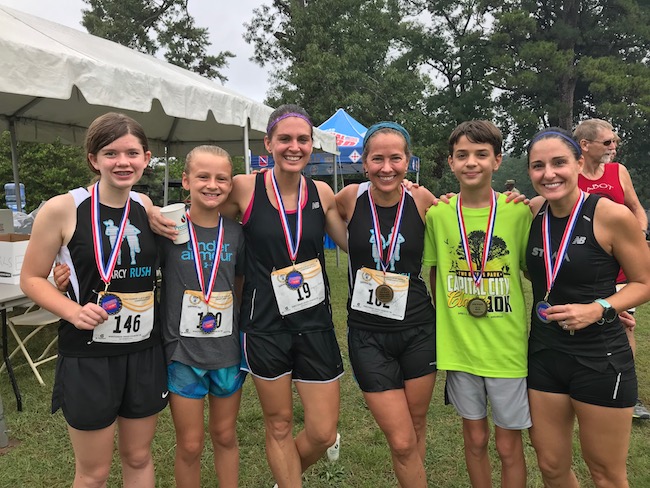 Everyone runs with different goals in mind. Some are trying to beat their time. Some are involved in the social aspect of running. And others participate to keep themselves accountable to a healthy lifestyle. Whatever the reason behind joining, the benefits are still the same — traveling Arkansas, pursuing personal fitness and enjoying a group of people who encourage you along the way.
Races
The Grand Prix Series features road races of various distances, from one-mile to a marathon, and generally consists of 10 championship races and 10 non-championship races. Individual runners earn points in each race they enter based on placement among other Grand Prix runners at the race. Running clubs around the state also compete against one another in the Grand Prix Team Competition. Runners may compete as individuals in gender/age divisions or as part of a team.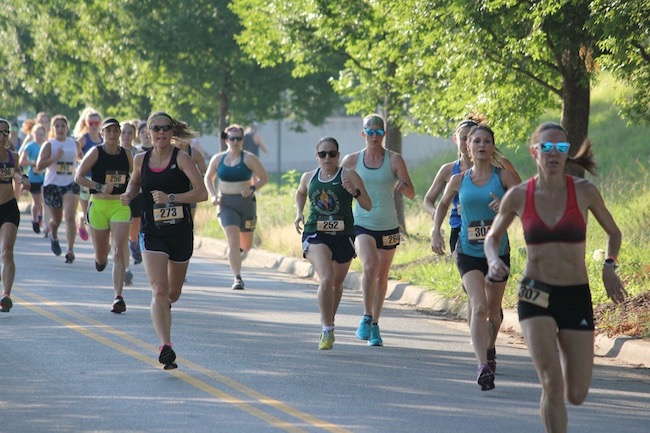 Points accumulate throughout the year, so you end up seeing many familiar faces at each Grand Prix race. Friendships and relationships naturally and joyfully form. Although there is competition, you are always competing against yourself trying to be the best you, and you always want those around you to meet their goals as well. After the race, there is a sense of accomplishment and camaraderie among every runner, and there are congratulations and high-fives in order over some post-race snacks.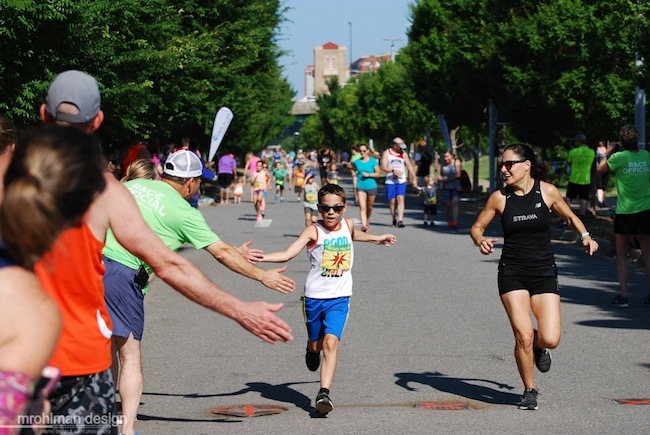 Photo Credit: Coker Fit Photography
The Arkansas RRCA Grand Prix kicks off in January when it is typically cold and windy. The season is comprised of 20 races affiliated with various running clubs throughout the state and will span through the cool spring, Arkansas' summer humidity and into the perfect fall weather that Arkansas runners adore. The final race, held in December, often showcases Arkansas's fickle weather and could take place on a beautiful sunny day or in the middle of a snowstorm! This year there will be something new! In addition to the 20 races, there will be a track meet for the Grand Prix runners.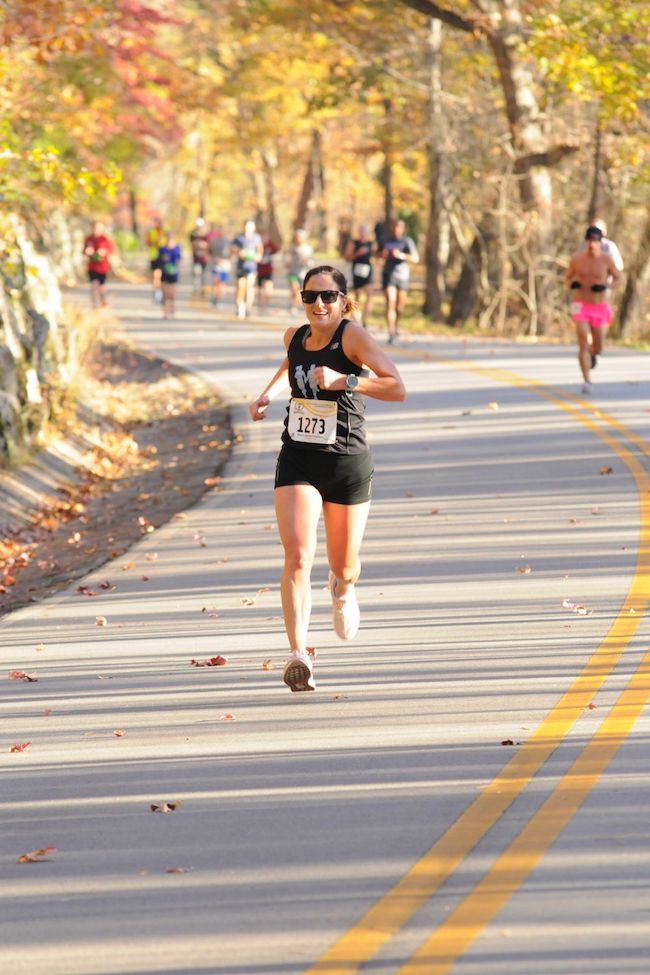 Arkansas Running Clubs
The Arkansas running series makes for a great fitness goal for the year. You get to visit different parts of the state, run in different Arkansas towns, check out different scenery, all while working toward a goal of a healthy lifestyle. To compete in the Grand Prix running series you must belong to one of the running clubs around the state. They are easy to join, and members will help support you on your fitness journey.
There are currently 24 running clubs that participate in the Grand Prix running series. You are welcome to join the one in your area. Click Here for the list.
If there is not a running club already started in your area, consider starting one and building your running tribe! Click Here for details on how to do that.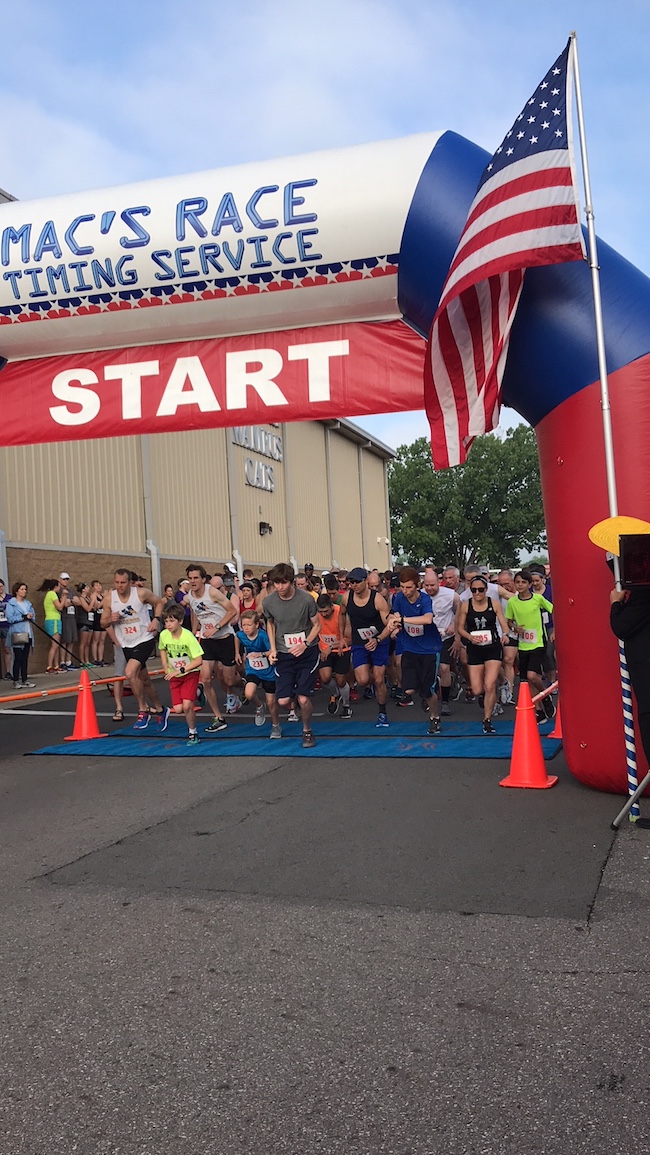 If you can't make all the races, no problem. Most runners don't. But by signing up, you can still help out your team on the races you do make. Out of 20 races, your score is taken from your best five championship races and best five non-championship races. So, Pull out your calendar and check the schedule and make some goals!
Schedule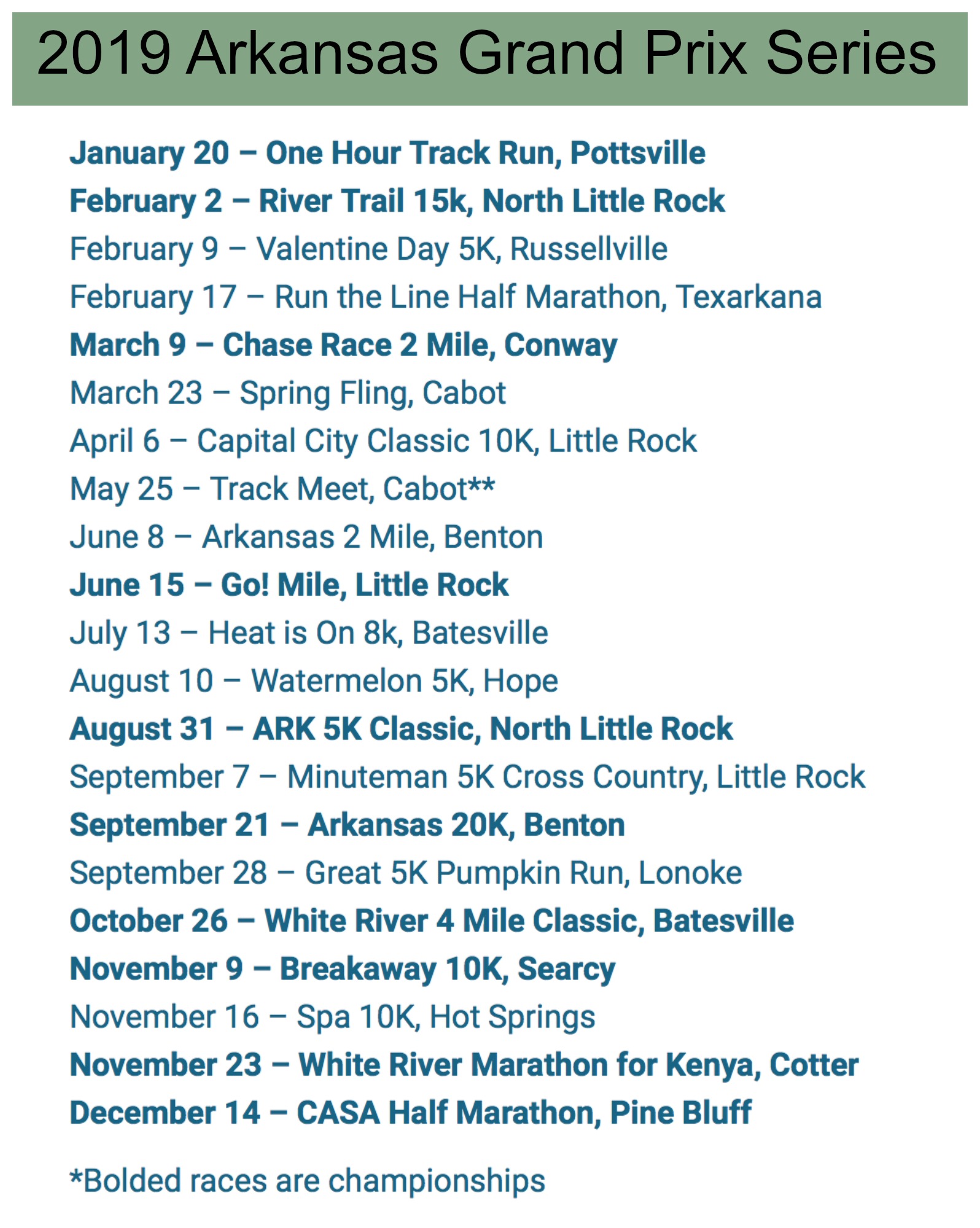 Cheers to 2019 healthy lifestyle, running goals, fitness aspirations, making new friends and traveling Arkansas as a road runner!
Happy Running!
For more information on the Arkansas Grand Prix Running Series — Click Here.