I don't recall the first time I saw a standup paddleboarder, but I know I was fascinated. When I learned there were places that rented boards so you could try out the sport, I had to do it. Less than five minutes into my first experience on a board I knew I had kindled a love for a sport that would last a lifetime. Melody Elliot of Eureka Springs shares this same passion for paddleboarding and has turned her passion into a business.
People began to notice the woman who appeared to be walking on water as she paddled across Beaver Lake near Eureka Springs, Arkansas. Melody Elliot loved explaining to people that she was standup paddleboarding and began to feel called to share the sport of SUP with as many people as possible.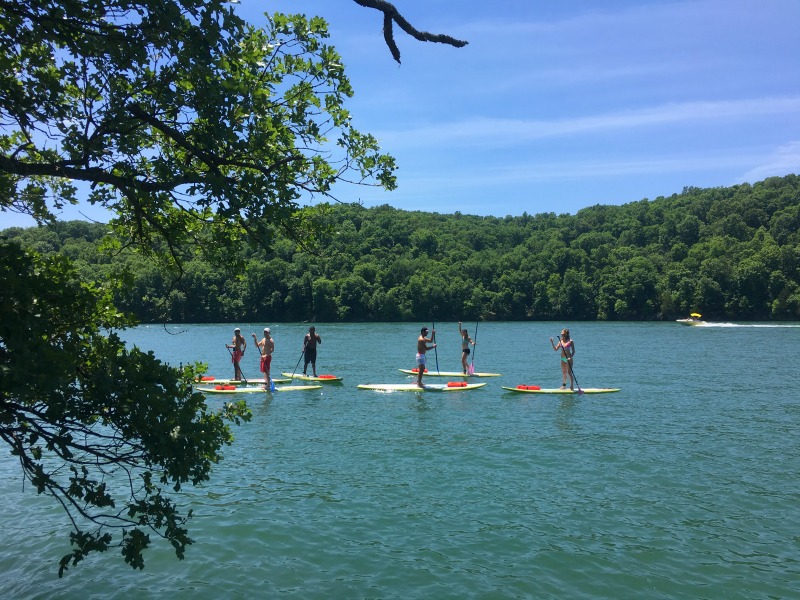 SUP has seemingly taken the country by storm and is becoming a more and more common water sports activity. SUP stemmed from surfers in Hawaii in the 1960s who began using a paddle to help them stand on their boards as they moved through the swells. When Laird Hamilton and other well-known California surfers began using SUP Blades (paddles) in the late 1990s and early 2000s, the idea of SUP as a separate sport began to gain some traction. By 2005, customized boards were being made for a new sport that was similar, but different from surfing. You can SUP without waves. In 2013 the Outdoor Industry Association announced that SUP had a higher number of new participants than all other sports they track, and it continues to grow exponentially.
Melody, originally from Maryland's eastern shore, began standup paddleboarding in 2006 while she and her husband Rodney, a 20-year veteran of the US Air Force, were stationed in Hawaii. Having suffered from lower back issues due to a bulging disk, she loved the low impact nature of the sport.  Her balance and coordination began to improve, and she felt herself strengthening. SUP became part of her daily life.
Rodney has family in the Eureka Springs area and had, unbeknownst to Melody, purchased a plot of land on Beaver Lake while visiting his brother. Rodney soon decided to retire from the Air Force, and Melody was convinced they would return to Hawaii. Together they made what they thought would be a temporary move to Eureka Springs while they decided what to do with the land. It was during their temporary stay that Rodney decided to chase his dream of becoming a landscape architect. It made more sense to stay put while Rodney went to school, so they built a house on the lake and remained in Eureka Springs.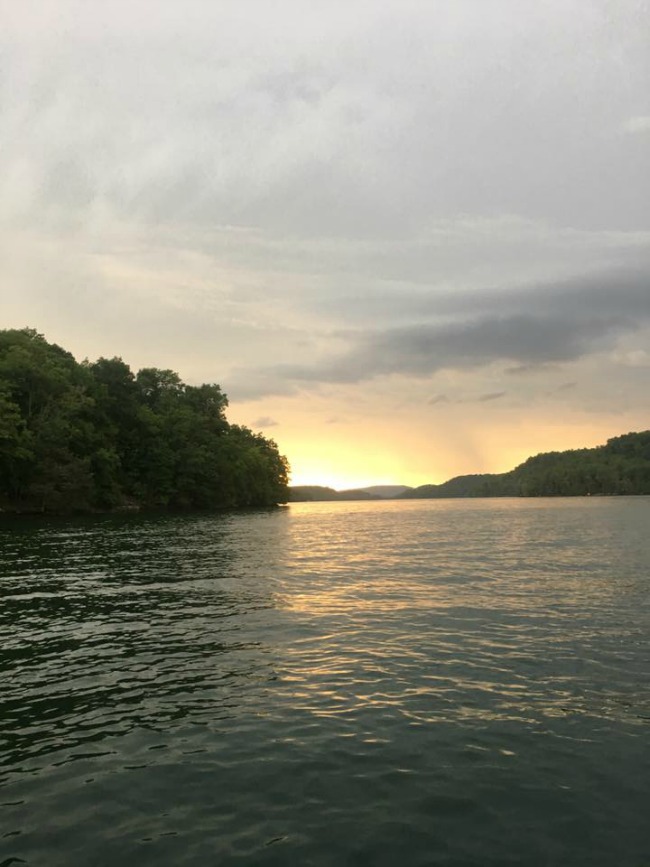 The scenery had changed, but Melody's love of SUP continued after moving to Beaver Lake.
An oddity on the water during a time when the sport was still fairly new, people were curious about SUP. Melody found herself explaining the sport and letting people try out her board. Having worked on several tour boats in Hawaii, Melody was comfortable interacting with people and had a knack for teaching and instruction.
"As I answered people's questions I realized I had been missing that interaction. I felt this was my calling, to be involved in tourism."
Melody purchased several boards, obtained liability insurance, and in 2013 started SUP Outfitters and began sharing the joy of SUP in a professional manner. SUP Outfitters has continued to grow and celebrates their 5th anniversary this summer. With much excitement, Melody told me about her SUP Shack which is currently under construction and will be open early this summer.  The Shack is located right at the water putting the boards right where people will want to use them.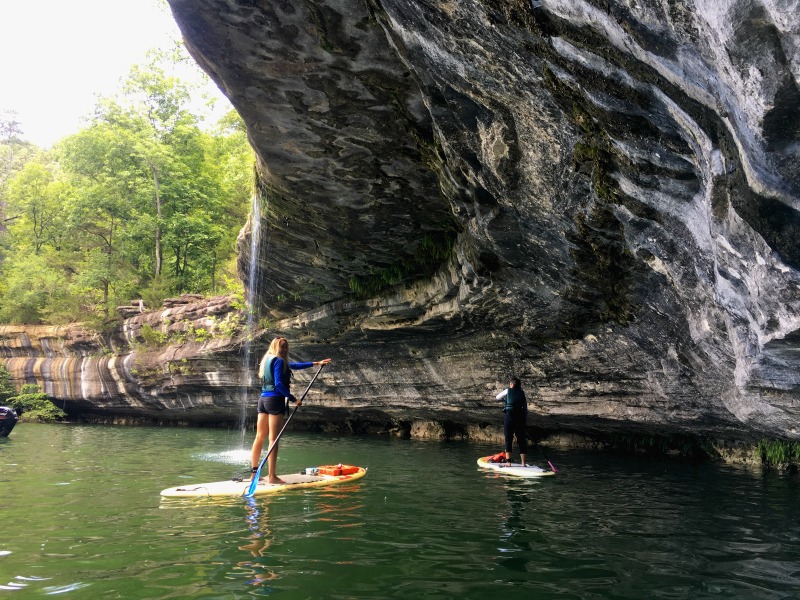 With a fleet of nearly 20 boards, Melody offers something for everyone. Board rentals are a popular option and are available from 1 to 6 hours.  A board, paddle and life jacket are provided. All you need to bring is the sunscreen! Melody, a certified SUP instructor, also offers lessons for individuals or small groups who are new to the sport. A combined lesson and rental package is available so you can spend the day practicing your new skills.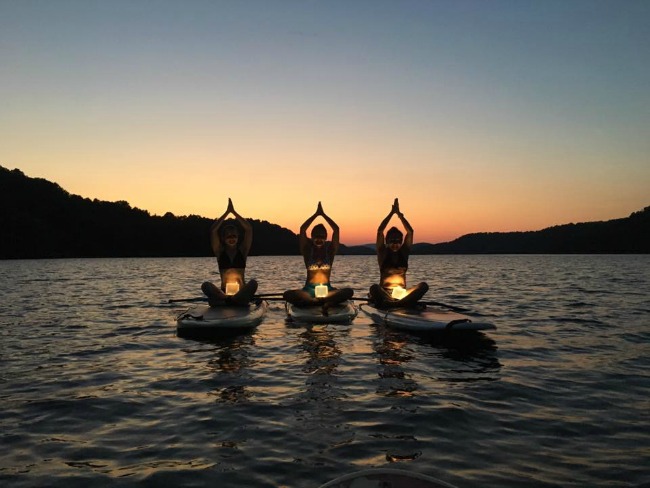 For the adventurous, the 2-hour Eco Tour is a great option. Participants may see limestone bluffs, waterfalls and even some wildlife. You will paddle and swim and see the beauty of Beaver Lake in a new way. This tour is great for families. For a spin on the traditional lake eco-tour, you may want to do a sunset paddle or even a full-moon paddle.
While a SUP board is designed to move you swiftly through the water, it is also a powerful fitness tool. Melody recently brought on someone to help her and offers SUP Yoga and SUP Fitness classes and individual sessions that are designed to improve endurance, strength and balance.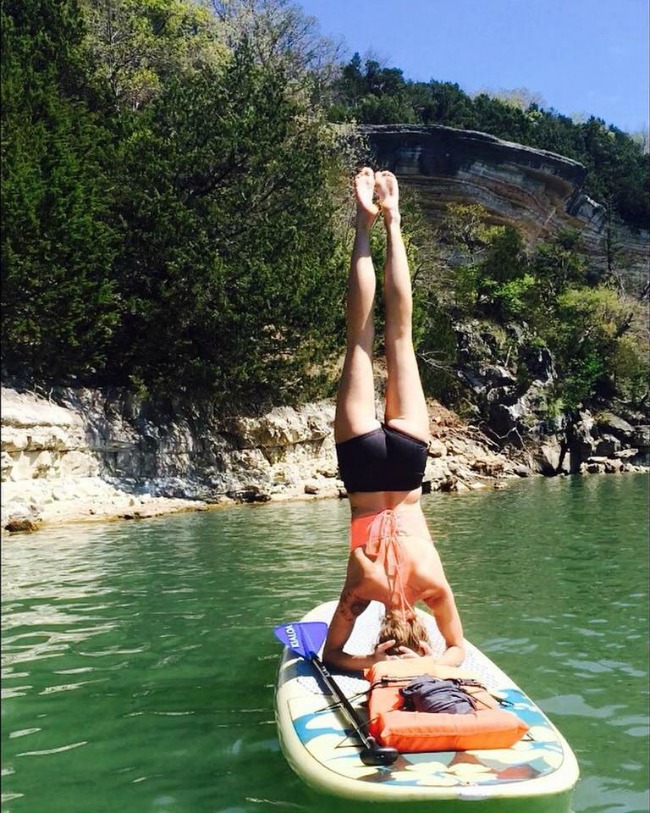 Spend even a few minutes talking to Melody and you will learn that she is passionate about sharing her love of SUP. For Melody, her business is extremely rewarding but not because of the money. She tells me she is in it to "make vacations great for people." SUP is independent in nature but is also a great way for families to connect with each other. Being on the water is soul changing and Melody loves watching people, especially the kids, learn something new.
Melody's dreams don't end at the shoreline. Melody would love to partner with local camps or another organization to offer SUP for kids and she wants to do it without cost to the kids and their families.
"I wish I could do something more for kids. I see the excitement in these kids as they put down their [electronic devices] and venture out on the water. My dream is to start a non-profit where I can run camps for kids to teach them about SUP and water safety."
For now, she's continuing to work hard to build her business so that someday she can make her non-profit dreams a reality.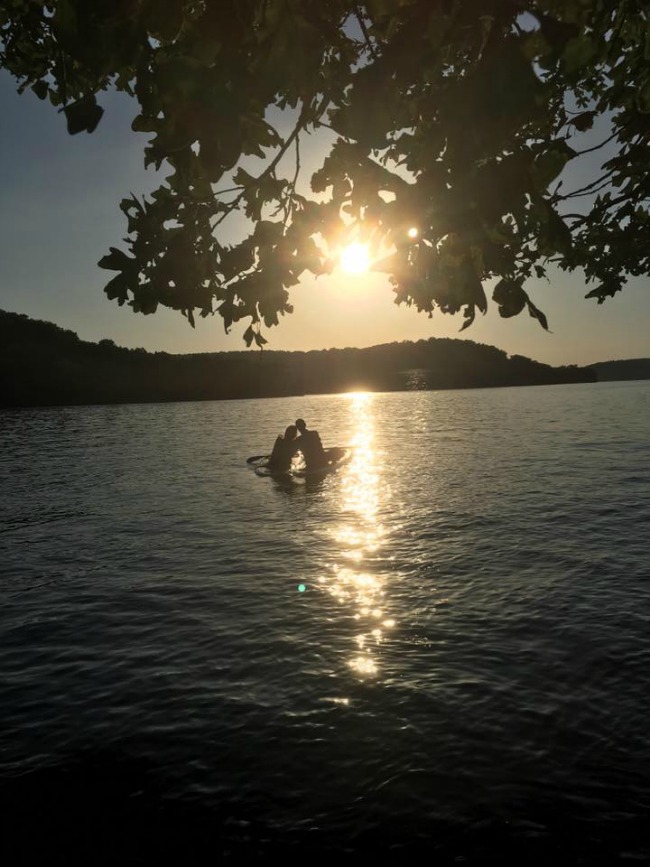 If you are interested in learning about SUP, you can visit the SUP Outfitters website for more information or to book a rental or tour. You can also keep up with them on Facebook or Instagram. If you run a camp or business with children that might benefit from SUP be sure to reach out to Melody.
Be careful though! Once you try the sport, you will be hooked. I fell in love with it and my husband and I, along with our son, can often be spotted on one of our five standup paddleboards as we explore the waters of Greers Ferry Lake. Melody is also an authorized Bote Board dealer so if you catch the bug, she can hook you up with a sweet board. Hang Loose!