Like many young men his age, baseball has been a big part of 16-year-old Gage Hall's life. The knowledge that mental or physical disabilities would prevent some kids from playing the sport he loves led him to bring a Miracle League to his hometown.
Officially registered as the Miracle League of Searcy, it joins the state's existing Miracle Leagues in Jonesboro, Little Rock and Northwest Arkansas. The organization's stated mission is to "remove the barriers that keep children with mental and physical disabilities off the baseball field and let them experience the joy of America's favorite pastime. Since the main barriers for these adults arise from the natural grass fields used in conventional leagues, Miracle League teams play on a custom-designed, rubberized turf field that accommodates wheelchairs and other assistive devices while helping to prevent injuries."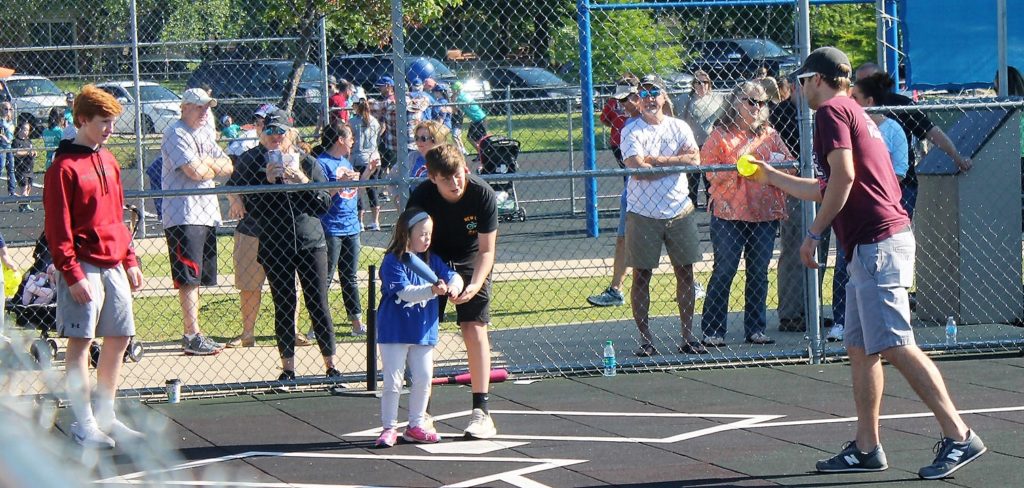 Hall pitches for the Searcy Lions and on a summer travel league. He says baseball is one of the biggest parts of his life. It was while playing in a Little Rock tournament that he discovered the Miracle League field. "That is where I began dreaming for a league in Searcy, Arkansas," he says.
"We know that there are several kids with disabilities throughout our community and other communities around Searcy. We want the kids to have the opportunity to play sports in our community because they may never get the opportunity if we do not have the league."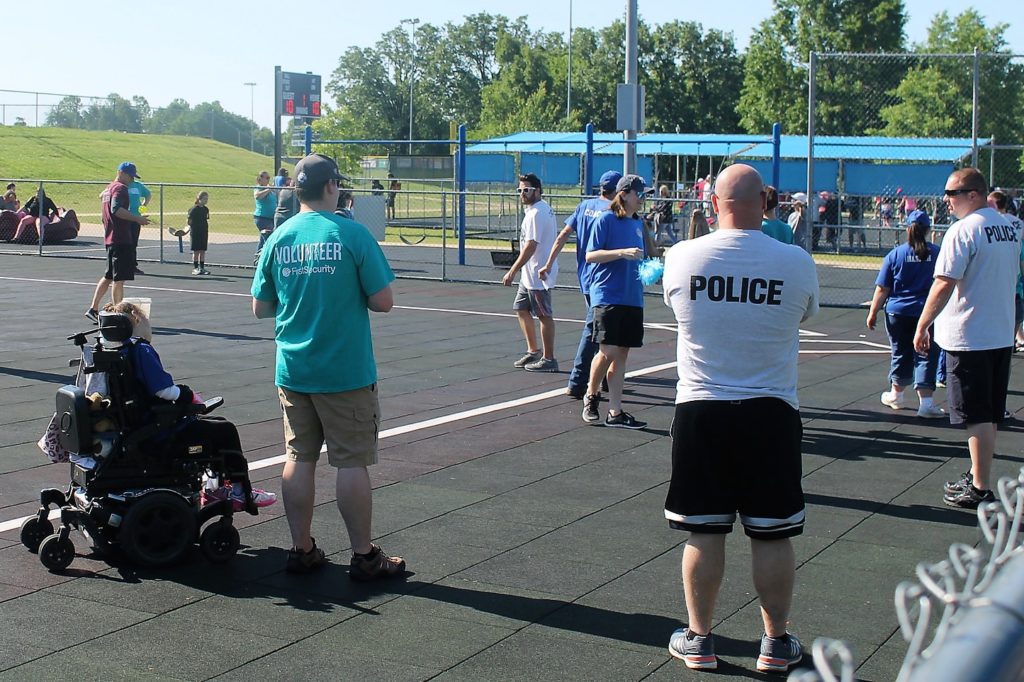 To help the athletes, the Miracle League uses a "buddy" system – pairing each player with an able-bodied peer. The Miracle League serves children and adults who suffer from any physical or mental disabilities, which causes them to be excluded, whether intentionally or not, from conventional baseball leagues.
There are currently more than 240 Miracle League organizations across the country including Puerto Rico and Canada, serving more than 200,000 children and adults.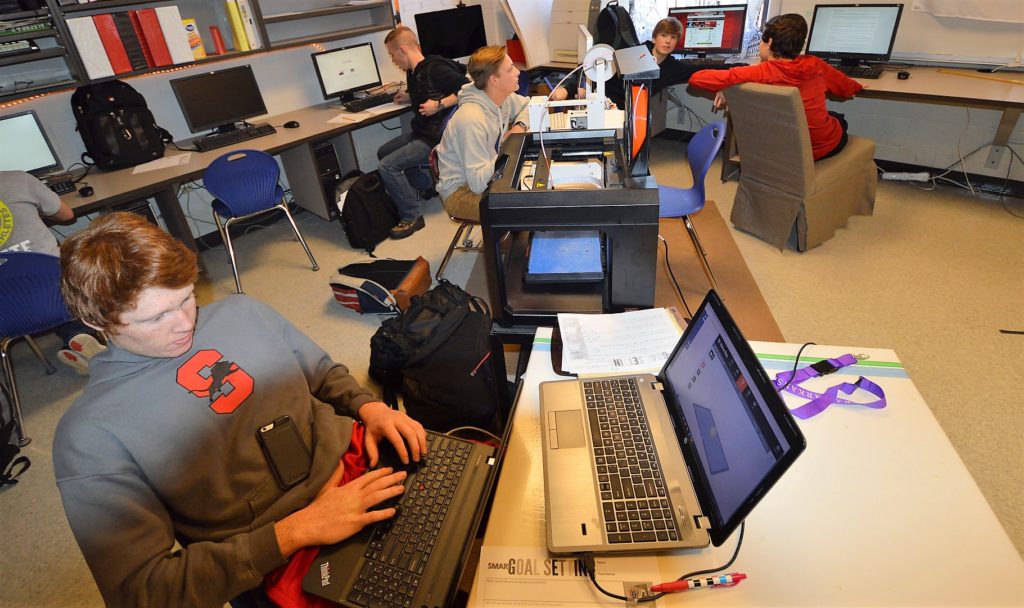 After initial research into building a Miracle League field as part of an EAST Initiative class at Searcy High School, Hall approached the Searcy City Council in spring 2016 with the idea, and many members expressed interest. In January 2017, Peyton Wright, also a junior at Searcy High School, joined Hall on the project. That spring, they made a presentation to the City Council and mayor, who unanimously approved the plot of land adjacent to the girls softball field at the Searcy Sports Complex for the new field.
Since then they also have met with the local Rotary Club and Kiwanis Club. As a pair and individually they have visited Miracle League fields in Jonesboro, Springdale, and Joplin, Mo.
They have appointed a board of directors for the project, and with help from a small donation, were able to pay to become an official Miracle League organization in June 2017.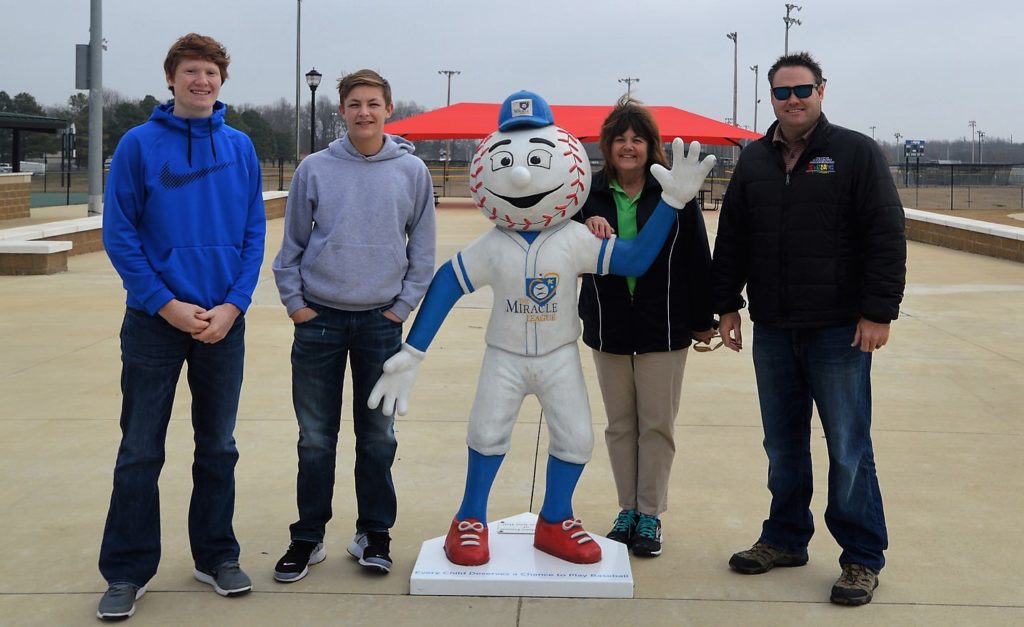 Says Wright, "We are working very closely with both an engineer and an architect. We have met with both and are working diligently to come up with drawings for our land and model. The next steps are filing and becoming a non-profit organization so that we will be able to accept donations. We are in the process of coming up with a more precise budget plan and prices on specific components of the project. We are trying to come up with different phases of the project, and also come up with short-term, mid-term and long-term goals." 
Hall and Wright both look forward to getting the league up and running by summer 2019. "We cannot wait to see a game of simplicity bring smiles of joy to the town of Searcy," Wright says.