As the children of pastors, Maria Hoskins and Rex DeLoney have plenty childhood memories of Easter Sundays in Arkansas. These recollections of church traditions and excitement came together in Hoskins' latest children's book, My Easter Story, illustrated by artist-educator DeLoney.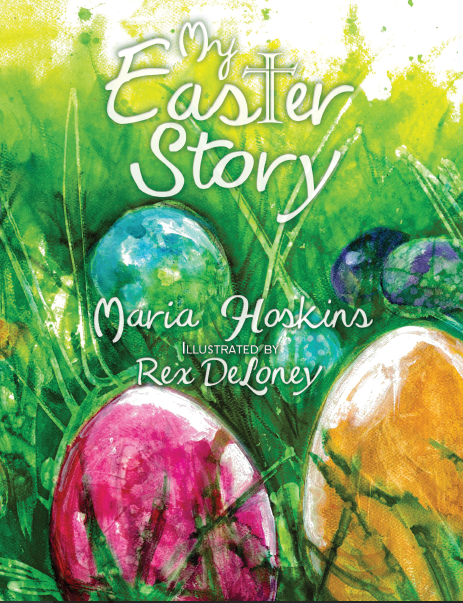 The text of My Easter Story is based on Hoskins' memories of her grandmother's farm in Mayflower, where Hoskins still lives today. The book is available for purchase through Amazon.
"The story is about an Easter memory that Maria had from her childhood, and it follows the weekend leading up to Easter, being with her family and all the traditions that they celebrated back then—[such as] that Sunday at church and the Easter speech and Easter egg hunt—and it goes full circle and finishes up with the story of Christ being resurrected," said DeLoney, who is from North Little Rock and serves as fine arts department chairman at Little Rock Central High School.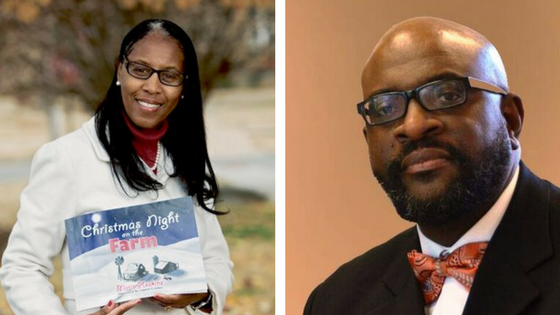 There is no main character in the book because the Easter traditions that Hoskins remembers exist for many rural children, she explained.
"I don't spend a lot of time talking in first person because what I found out is most individuals can associate themselves with the story," she said. "If you know anything about farm life or rural communities, the story becomes your story because you've probably experienced those same experiences."
DeLoney said he had total artistic license when illustrating the book, whose visuals are partly rooted in his own childhood church memories. Though a character is not named, DeLoney's niece, 9-year-old Mya Phillips, modeled as the prototype for the young girl pictured in My Easter Story. DeLoney even styled a church in the book after one that his father preached at in Biscoe.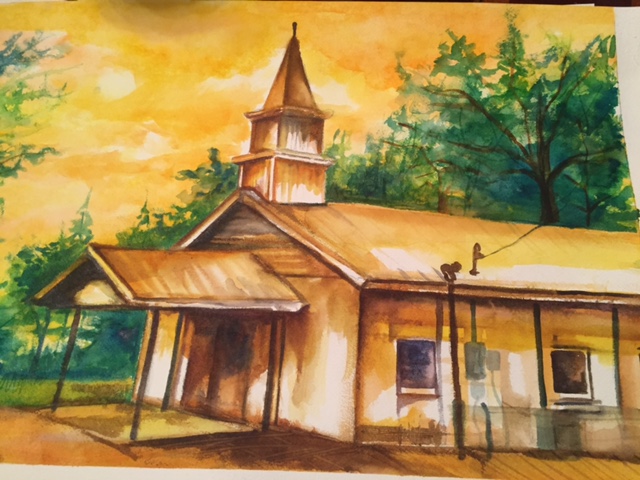 "I just went with what I knew from my background as a preacher's kid and the memories that I had from Easter," said DeLoney, who mentioned egg-dyeing and the children's choir as some of his notable Easter memories.
Hoskins, who has three other children's books under her belt, typically views illustrators' work for her books while the art is in progress. After initial conversations about the need for bright colors in My Easter Story, she didn't view any of DeLoney's "fabulous" artwork for the book until he completed all of it.
"Everything I had pictured in my mind, he had put it on paper—even without us talking specifics, and that's because we had similar experiences," she said. "There was nothing I could change, nothing I would want to change."
DeLoney said art plays an important role in how children understand the books they read.
"I think it's important for children to see images because they learn through imagery; they learn through pictures," he said.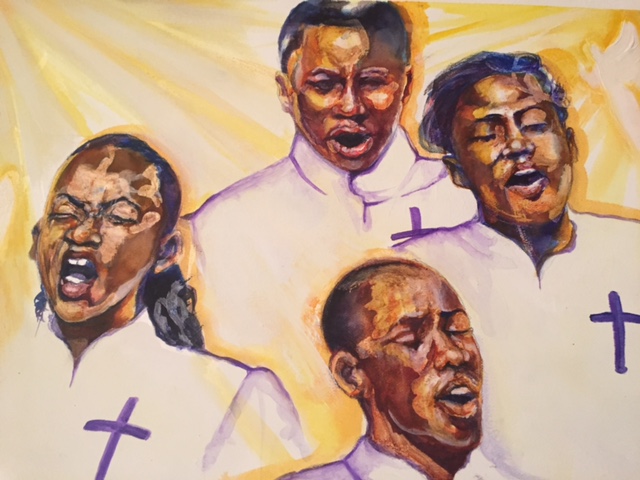 Though you'll typically find people painted red, blue or orange in DeLoney's work—which can be viewed at Little Rock's Hearne Fine Art and in the permanent collection at the Mosaic Templars Cultural Center—My Easter Story uses more realistic skin tones.
"She told me I could do what I wanted," he said. "[But] for children and my first-time venture into this, I did it that way."
Hoskins said that her hope is for children to be inspired to write and draw after reading My Easter Story.
"I think it's important for children to read and to read a lot and to write, and then to understand that they can have careers with their art. They can become illustrators," she said. "Each book has a section that encourages children to write. They can illustrate and add pictures of their own in every one of their books."
DeLoney said he is grateful for the opportunity to illustrate a children's book and use Hoskins' words to bring the book to fruition. Hoskins said children can enjoy My Easter Story each year.
"They'll read them over and over again, and they'll pass them down to other generations of their family," she said. "There's a story in all of us."