Mountain Home resident Terina Bryan has just published her second romance novel. Broken is a sizzling romance between Lydia Barnes, a clinical psychologist, as she attempts a dance partnership and relationship with FBI agent Clark Sanders.
Author Bryan sat down with me to talk and was happy to discuss her second book's characters. "Lydia throws him," Bryan smirks. "He finally met someone who held his attention." Despite their mutual attraction, the pair will have to contend with his womanizing, and her trust issues, as well as their own troubled familial backgrounds. That, according to Bryan, is the fun of writing a romance novel: "Creating and watching them fall in love and watching what they go through to stay together."
While Broken is an interpersonal adventure, Fractured, the first novel in Bryan's series, is a high-stakes adventure in which female protagonist Cary Stewart works as an internal auditor who is irritated after a mysterious and infuriating new auditor calling himself Mitch Galloway joins her firm's ranks. Their relationship starts to heat up until Mitch reveals himself to be an undercover FBI agent tracking a criminal, at which point the job of an auditor becomes quite dangerous. The story, which begins in New York City, takes a flight to Florida before road tripping to California, with a stop in Little Rock.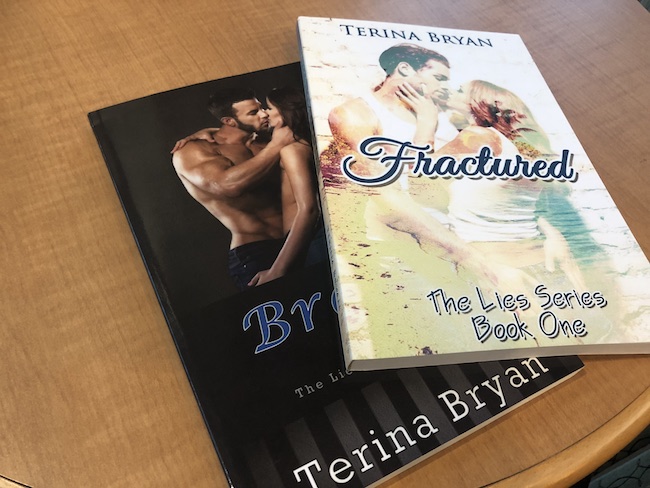 Bryan discloses that she has drawn on her own experiences and preferences when creating her characters. Bryan's background in dance and interest in psychology led to both her character Lydia's profession and hobby, and the author's enjoyment of classic Hollywood gave her character Cary her name (from Cary Grant and Jimmy Stewart) and her love of old movies. Bryan's lifelong career in banking partly yielded Cary's job as an auditor.
In spite of drawing on her life experiences to create her characters, the setting for Bryan's novels is mainly New York City, which she has yet to visit. To write for the setting, she researched, studied maps and consulted with a former resident. "I've always been fascinated with New York. I used to watch You've Got Mail all the time because I love that movie and how they interact with each other. It's just a fascinating place for a love story." She couldn't help taking her characters briefly through Little Rock in Fractured. "I needed to bring it back to the roots," she admits, and plans to bring the story home to Arkansas in a future book.
The best instance of drawing on her life for her stories is in the creation of Fractured's male protagonist Mitch: strong, stoic, fun, and based loosely on Bryan's husband Jay, a state trooper who delights in wooing and surprising her. They met in Forrest City while Bryan was working at a bank where Jay was a customer. He often used the bank's drive-through and made an impact on Bryan and her coworkers with how sneaky he could be in executing thoughtful acts.
"He's got some seriously good ninja skills. When we started dating July 2002 I was working in the drive-through, and looking out the window, I could see where my car was parked. I was looking at the car, I turned, came back, and there was something on the windshield. I was just looking at it! It was a handwritten note and a picture of a sunset because I collect pictures of sunsets. He was like, 'I just wanted to give you this. It was taken in my backyard last year, and I know you like sunsets.'"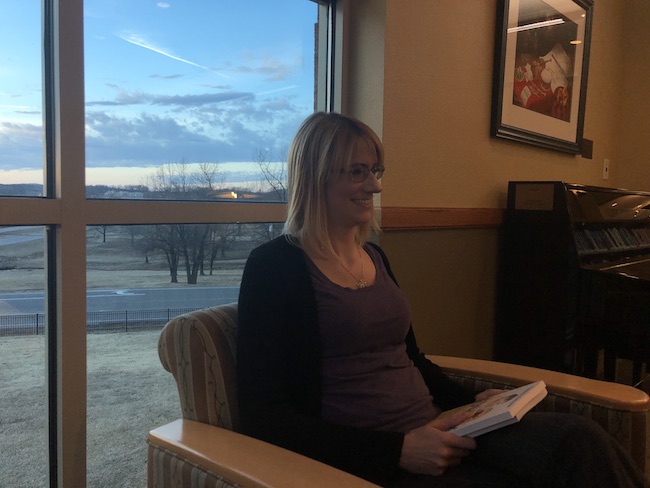 In 2014, the couple relocated with their two children to Mountain Home, where Bryan now works for First Security Bank. Bryan shares that, not only does her husband read her books, but he also helps edit them. With each book, she is improving as a writer, explaining that Fractured took five years to write, and is written with an omniscient narrator that she later considered problematic. Broken took three years and utilized split first-person narrative for the two protagonists. Both are available in multiple formats through Amazon. Bryan is currently working on the third (working title Shattered), with plans for a fourth book. Even with writing, working full-time, and being a mother, she still sets aside time to spend with Jay, adding that they celebrate 14 years of marriage this month.