As the weather gets cooler, the leaves are a-changing. From mid-October to late-November, you can partake in one of the best fall traditions – leaf peeping. It's what we call driving around and looking for fall foliage. While this is traditionally done in areas of New England, we do have some beautiful leaf-peeping in Arkansas. Here's where to head to see the best fall color road trips.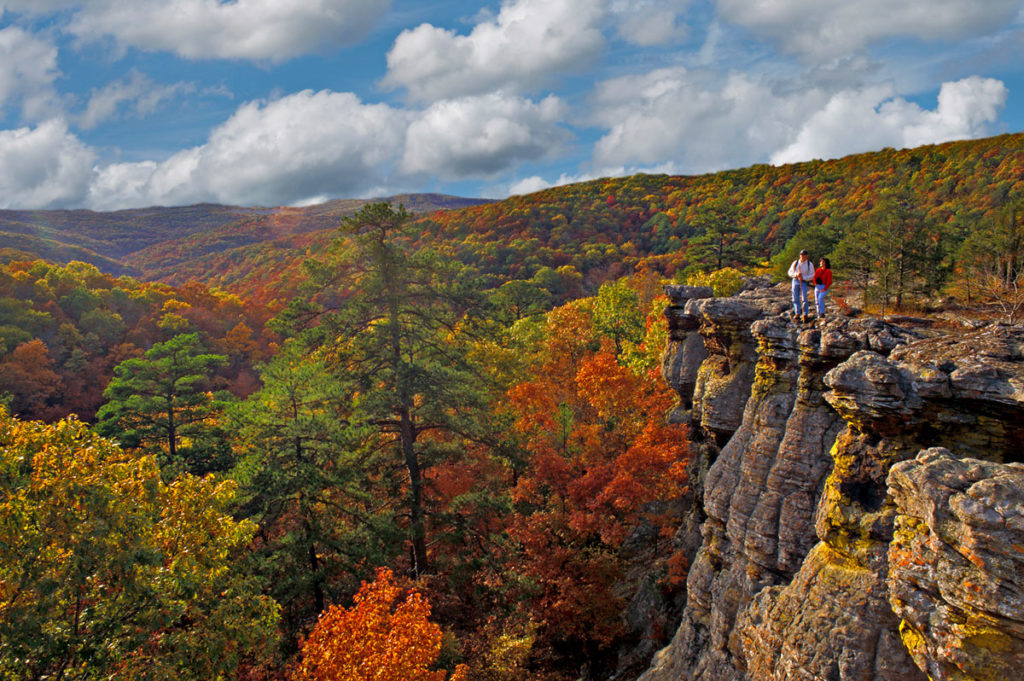 The Pig Trail. This drive through the Boston Mountains is about 20 miles from Ozark to Fayetteville. For this drive, start in Ozark north on Highway 23 to Highway 16 at Brashears. Here's more info on the route. As you wind through this route, you'll experience the thick tree covered landscape and watch it change into beautiful oranges and yellows during fall. It's a popular route for motorcycle riders, so be on the lookout for our two-wheeled travelers.
Highway 7. This drive was the state's first state-designated scenic byway, and it travels through four different regions across Arkansas. Going from El Dorado north to Harrison, you can drive any stretch and see beautiful fall leaves.
Talimena Drive. Follow over 50 miles of National Scenic Byway as you drive from Mena to Talihina, OK across Queen Wilhemina State Park, where the views of the changing leaves are absolutely gorgeous. It's about an hour leisure drive across the Ouachita National Forest.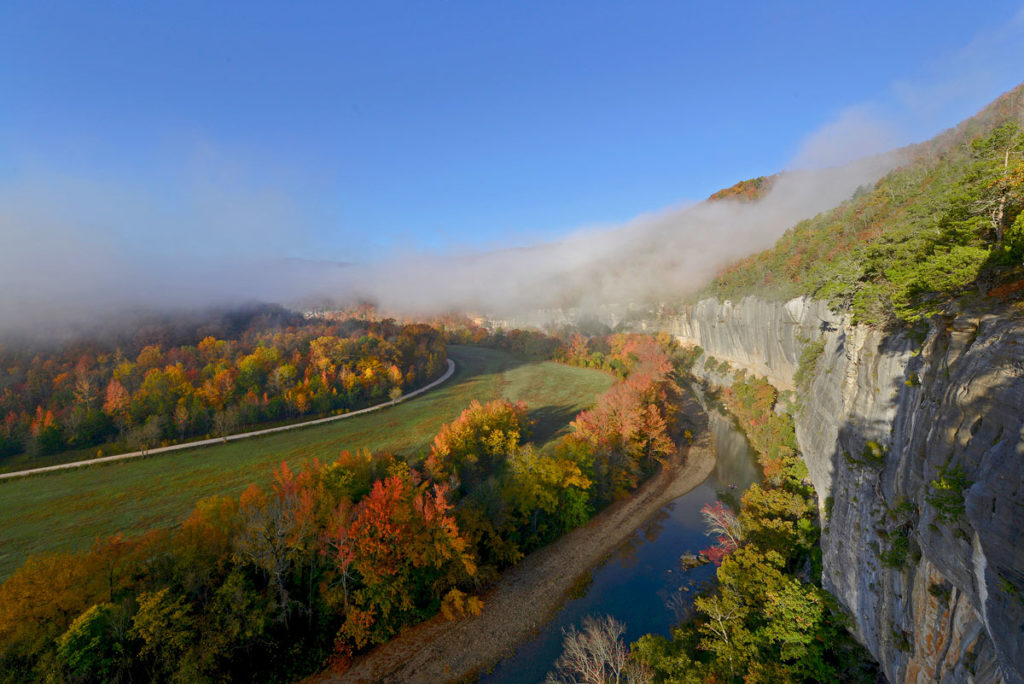 The Boston Mountains Scenic Loop. Whether you start in Alma or Fayetteville, the loop includes 40 miles of US 71 and 40 miles of I-540. Just travel up one and down the other. You'll take your time on the winding along US 71 and then get the sweeping views from I-540. Do all of your scenic photo stops from US-71, where there's less traffic and slower speeds.
Crowley's Ridge Scenic Byway. This almost 200-mile route goes from south Arkansas in Helena-West Helena, up through Wynne, Jonesboro, Paragould, to St. Francis. If you want to cross into Missouri, part of it extends to Malden, MO. This stretch takes you up through eastern Arkansas where you can view some beautiful fall landscapes, including plenty of fall harvesting going on in the fields. Get route info here.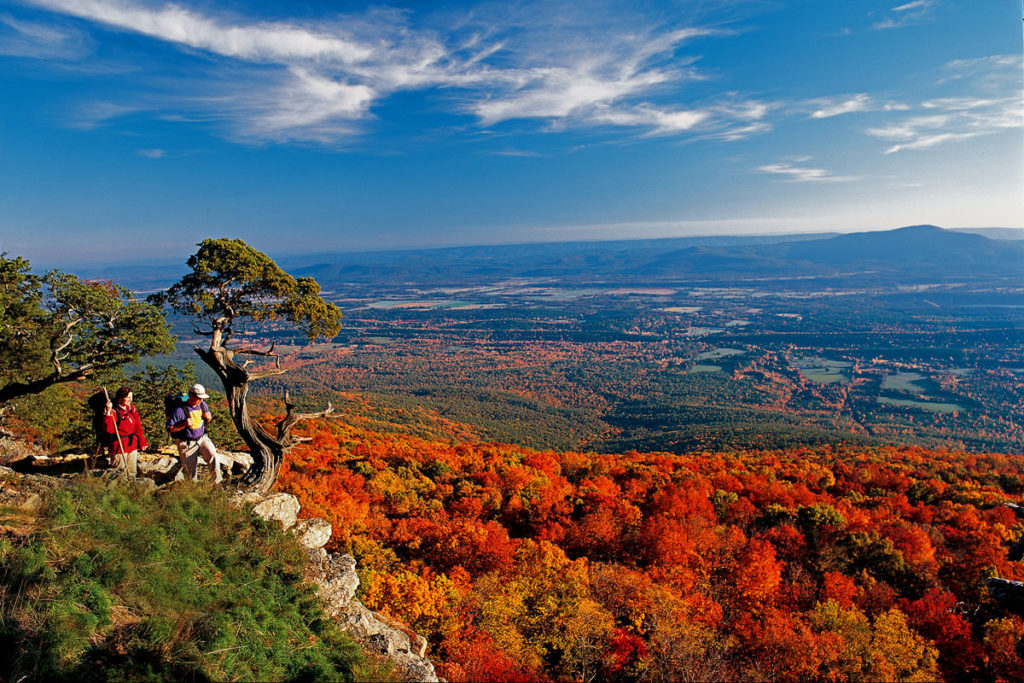 Mount Magazine Scenic Byway. Also known as Ark. 309, this route from Havana to the top of Mount Magazine, the highest peak in Arkansas, won't disappoint for leaf peeping. As you wind up over 2,300 feet through over 45 miles of highway, you'll get awesome fall colors as the elevation changes.
Arkansas 21/43. Cross from Harrison to Clarksville on this alternate route from Highway 7. Take AR-21 and AR-43 to wind through Ponca, where you might see some elk grazing with the fall leaves in the background.
US 62. Snaking through northern Arkansas, US 62 begins near Lincoln and goes all the way across the state to St. Francis. Any spot would make for great leaf peeping, but I'm partial to the drive from Rogers to Harrison along this route. It's full of thick tree cover, making for vibrant rainbows of changing leaves as you drive.
Gas up the car, make a playlist of some good music, and head out leaf peeping this fall! Arkansas has plenty of routes across the state to give you some beautiful views of the changing leaves.
All of these gorgeous pictures are courtesy of the wonderful photographers at Arkansas State Parks and Tourism. We are so thankful to have such an amazing park system here in Arkansas.