When I first heard about the Child Safety Center, I didn't have a name for this organization. On my prayer list, I simply wrote "the place where children can go when they've been abused." I imagined that older gold-brick house on Race Street and how they were the people who were answering the call to help children sexually and/or physically abused.
Now, across the street from Searcy's CARTI and new RAPA clinics, in between AR Care and the White County DHS office, there's a new building on the block, only it looks like a lovely home with a big yellow door.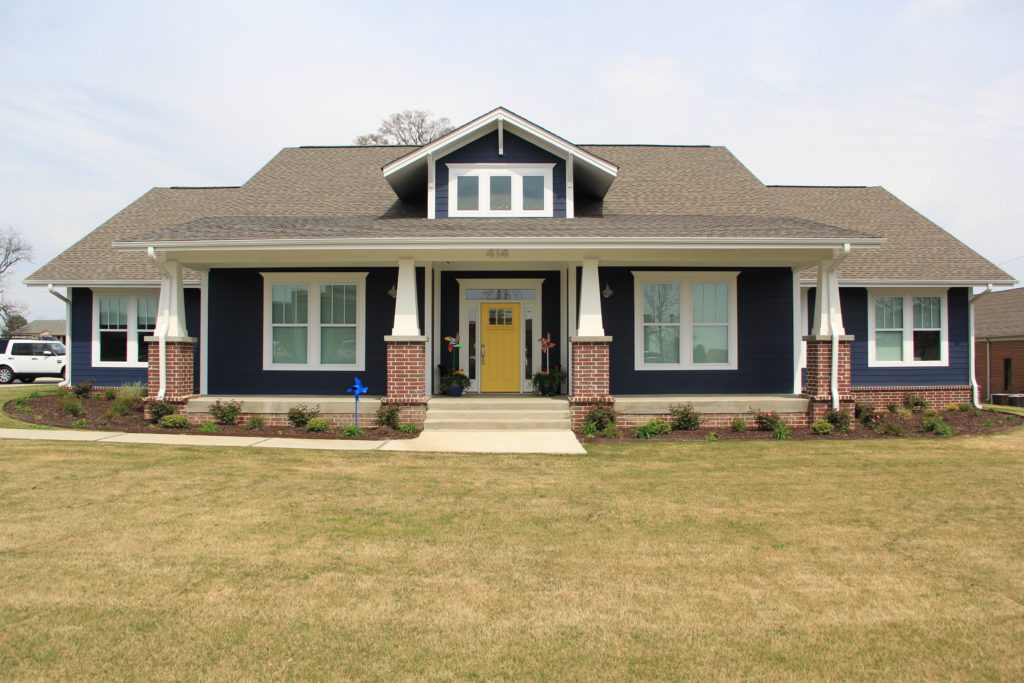 Best of all, it offers healing in a different way, an inner healing meant for a child's lifetime.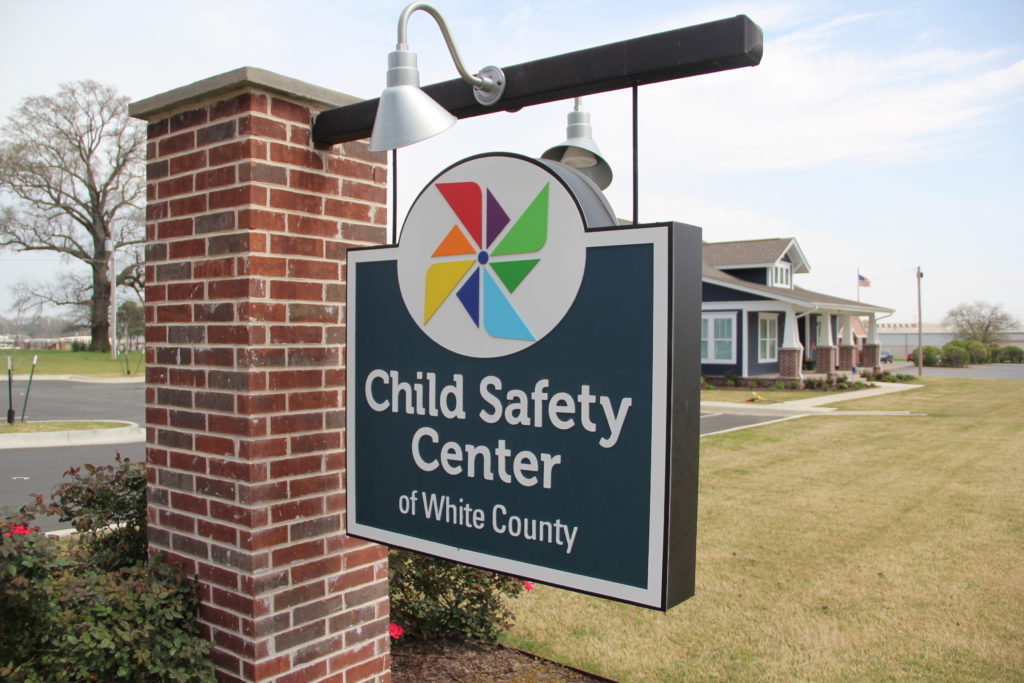 When children enter through the yellow door with a family member, foster parent or guardian, they are greeted by a fish aquarium and large pinwheels hanging overhead. Words of affirmation are painted on one wall, colorful paintings and shelves of puzzles and games on another. Even the seating is bright and cushy.
"The first time children come in," says Robin Connell, the executive director since its formation in 2008, "they're usually here for a forensic interview and possibly a medical exam."
Most of us can't imagine talking about an abusive experience as adults. Can we even fathom a child having to process it?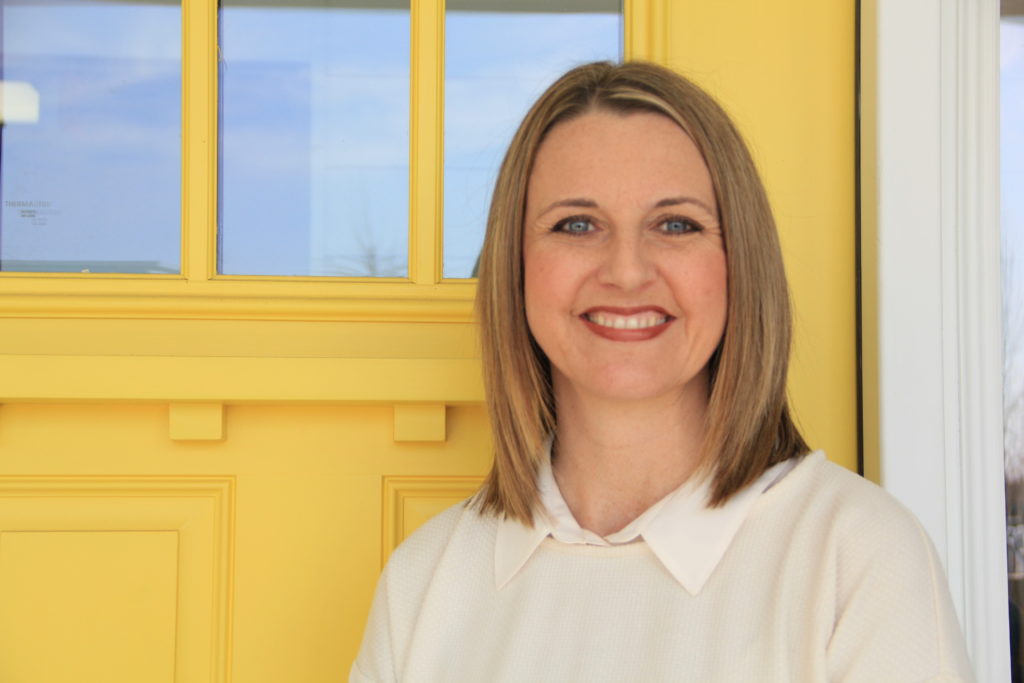 Executive Director, Robin Connell
"Our goal is to help the child through this most difficult time," Connell says. The staff at the center includes forensic interviewers and medical and mental health professionals who combine their efforts with law enforcement officers—on the local, county and state level—DHS social workers, and prosecutors. The more the professionals know as they watch the original interview with the child and a trained forensic interviewer through a video camera, the more children can be safe with perpetrators off the streets, protecting them and other children.
In 2016, the staff at the Child Safety Center served 420 children ages 2-18. There is no charge to the family for any of the services.
With all the bad news that seems to permeate our lives through the news, we each have an opportunity to regenerate the generations that follow. This safety center is an expression of what can happen when a community and state work together.
Many times it's one person at a time . . .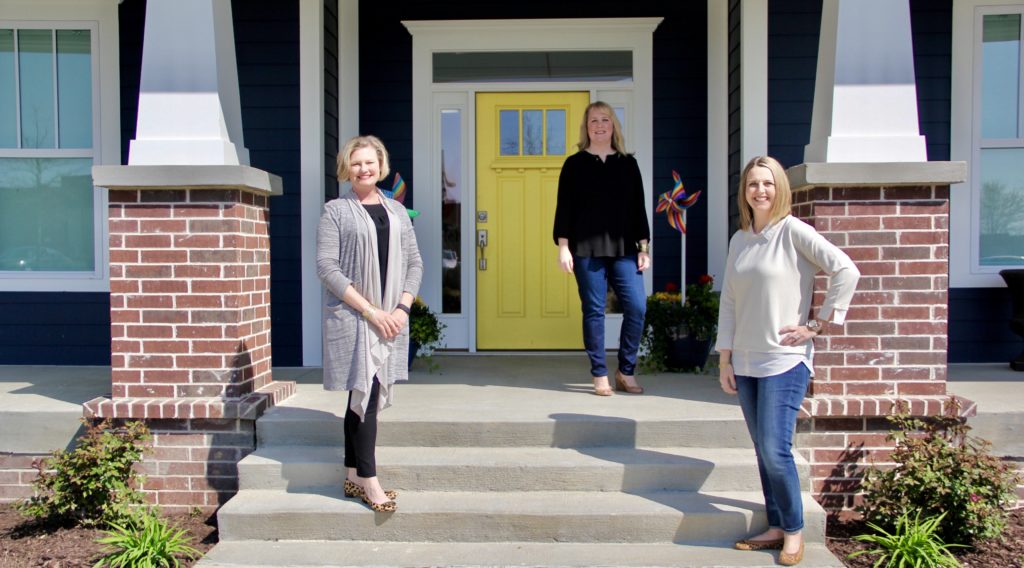 Allison Camferdam, Amy Williams and Robin Connell prepare for the Pinwheels for Provisions event.
Helping others has the power to give back
Last year, the Child Safety Center of White County adopted the national symbol for child abuse prevention and awareness—a colorful pinwheel.
Pinwheels represent the fancy-free-to-the-wind lives children are meant to lead. Board member Allison Camferdam suggested the center have a pinwheel party to launch the new logo. What followed was the first annual fundraiser Pinwheels for Provisions. It was such a success and tremendous fun, the second annual party is set for May 5.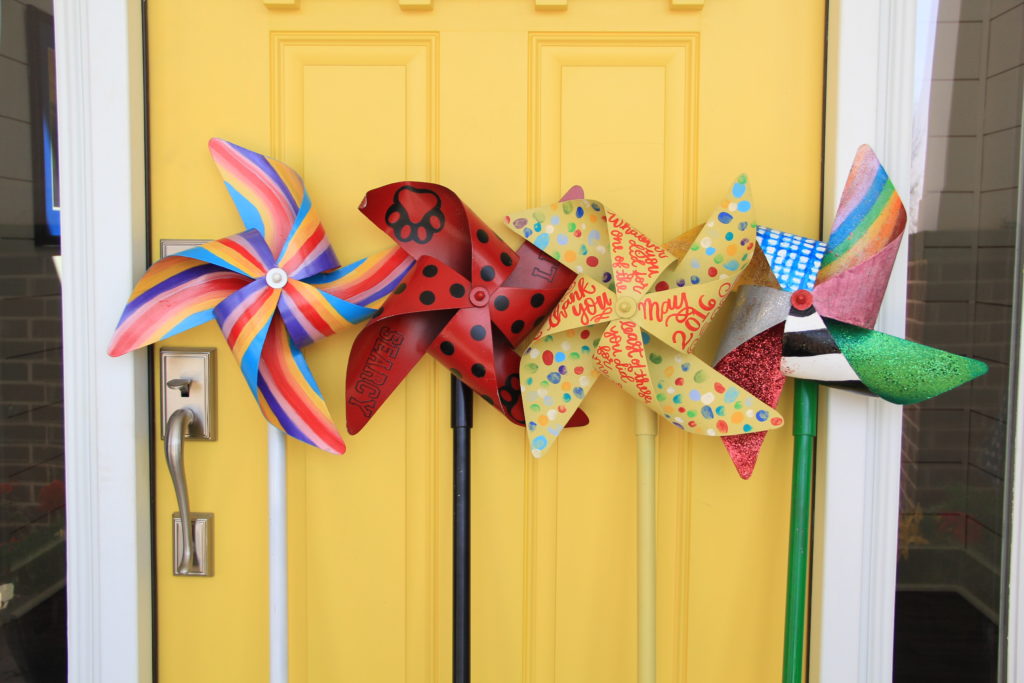 Camferdam's commitment to help children began seven years ago as a young mother when she and her husband Rob's son Nicholas was born with a severe form of spina bifida. Nicholas' 24/7 care filled much of her life. When Nicholas died at four with complications, several friends made suggestions to draw her out of the house.
Susan Neaville, a board member at the Child Safety Center, encouraged Allison to come help her, Robin and others get ready for their Glo-Run fundraiser.
"Folding a hundred or so t-shirts and understanding the cause helped me," Camferdam says. "I think God used me and it ended up helping me, too."
With her days free, Camferdam began volunteering more. After joining the board of directors, she combined her efforts with Connell and artist and board member Carol Hutchison in brainstorming how to make the first patio party fundraiser happen.
"My idea for a launch party with pinwheels began," Camferdam adds. "Carol knew someone, Bob Homan, who could create the metal pinwheels we needed that could withstand the outdoors."
Amy Williams, a Searcy interior decorator, jumped in to assist. Williams already donated her time and talent helping Connell decorate the new center with its pleasing colors and wall hangings, ideal for children and adults.
With last year's success, this 2017 event already has great sponsors for the flower pots, a sponsor for the live music, and artists for the pinwheels.  Last year's host and hostess are also working to get their poolside patio ready for another leisurely night. A new addition is a photo booth sponsored by Hopkins Braces.
Once again this year, the patio pots full of an array of flowers and greenery will each have a 17-inch metal pinwheel on a pole for outdoor display. Each pinwheel is hand-painted by a local artist. The 18 uniquely painted pinwheels set in the garden planters offer a lively silent auction that benefits the Child Safety Center.
Mark your calendar for Friday at 6:30 p.m. on May 5, 2017. Tickets are $35 per person. Hors d'oeuvres and libations will be served. For tickets call 501- 268-4748 or email robinconnell@yahoo.com.
Donations to the CSC are tax-deductible. More information can be found at their website www.childsafetycenter.org and their Facebook page Child Safety Center Searcy, AR. A new website is being developed with updated articles on abuse, photos and information about their staff and current board members. Be sure to check it out.