Whether it's listening to music or engaging in conversation, artist Carlos Luna believes any circumstance motivates him to create something beautiful.
Luna will have an exhibition of more than 50 artworks on view at the Fort Smith Regional Art Museum from June 23 through Sept. 18. The opening reception for the exhibition is June 22, and it'll mark Luna's first visit to Arkansas.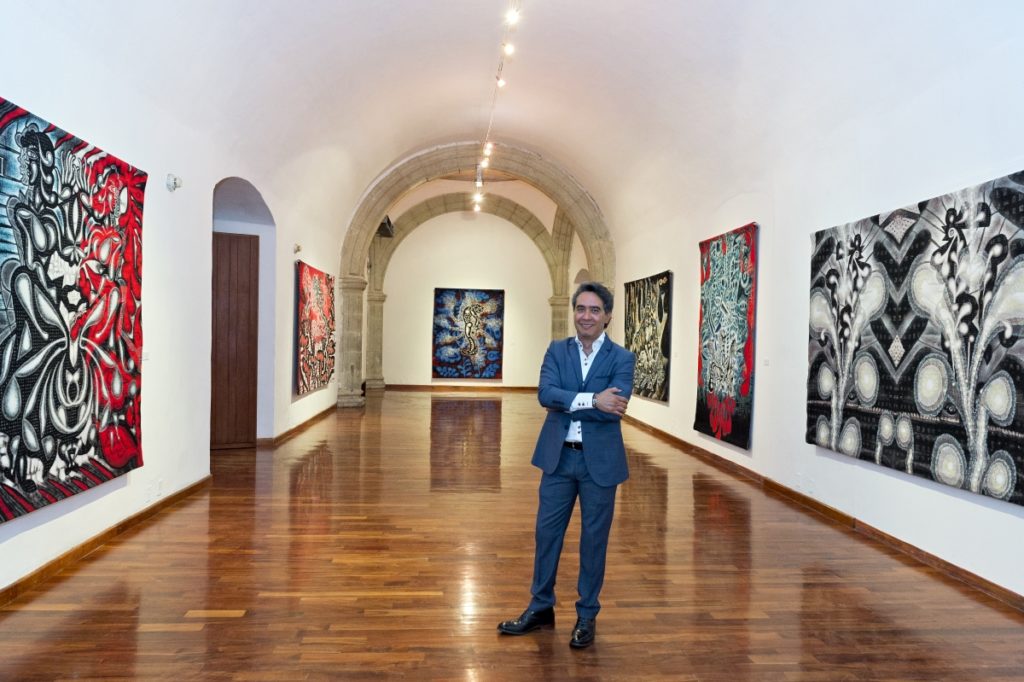 "I'm very thankful that I was chosen for the project," said Luna, whose daughter Camila translated for him. "I want to share and talk with a new public and new audience and share with them my work."
Luna, who is from San Luis, Cuba, lived in his home country until he was 20. He then moved to Mexico for 13 years and came to the United States in 2001 on an EB1 Visa, which is an employment-based visa for those who have outstanding abilities, are outstanding professors and researchers, or are multinational executives or managers. He now lives in Miami, Florida.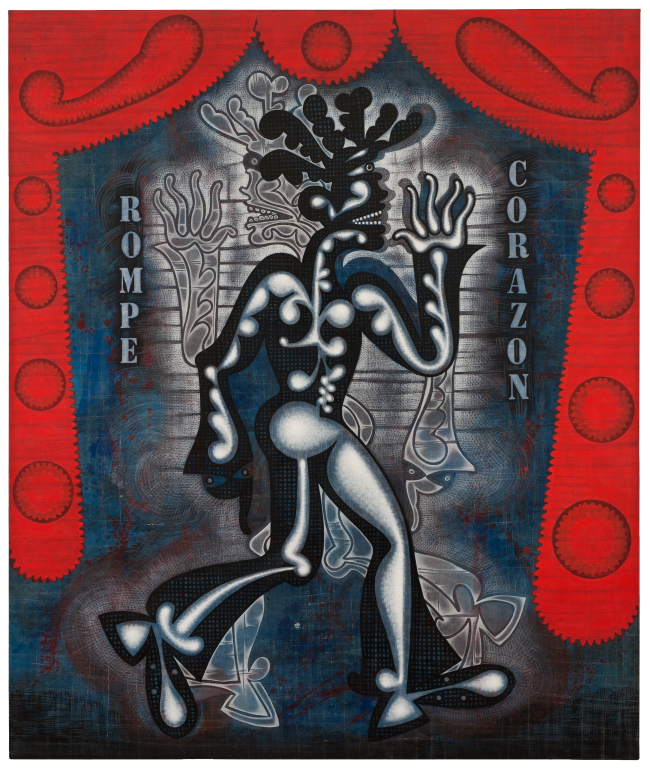 His work includes oil on canvas, ceramics, paper drawings, sculptures and tapestries that have influence in the cultures he's experienced. His art speaks to his perception of everyday life and tells stories of his childhood and the way he interprets things from the past and in the present day, he explained.
"I talk about love, relationships, my political views, how beautiful it is to be alive and the beauty of life, Luna said. "I talk about transforming everyday things that everyone sees as normal into beautiful. I talk about the rural countryside of Cuba. I talk about the beauty within everything, how you can constantly find beautiful things in everyday small moments, like drinking coffee or falling in love."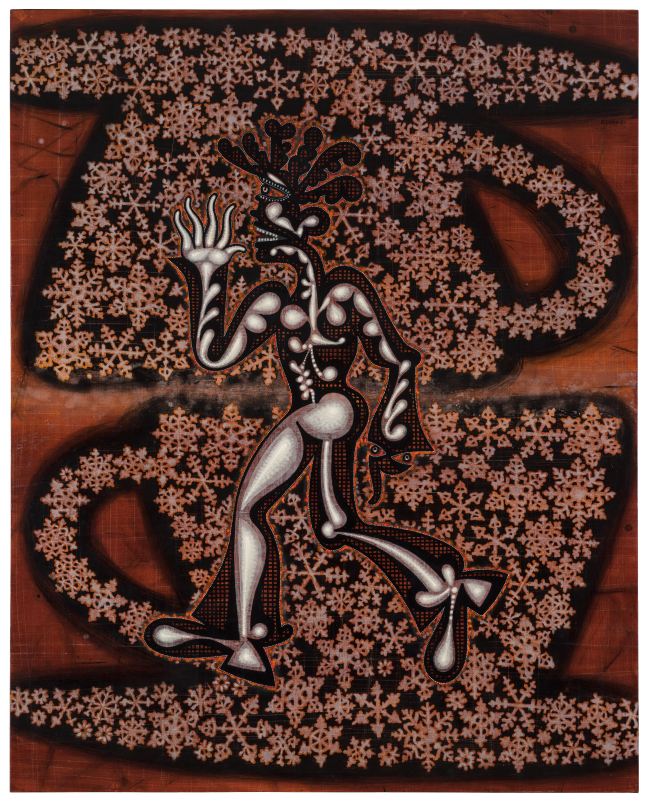 Lee Ortega, executive director of the Fort Smith Regional Art Museum, said she first met Luna nearly 10 years ago when she lived in Miami. Ortega has admired Luna's work over the years, and the two decided to join forces for an exhibit at the museum, she explained.
"What is most interesting about Carlos Luna as an artist is the fact that he successfully combines aspects of Cuban, Mexican and American cultures in his work," Ortega said. "He manages to clearly communicate universal themes created from his own multicultural experiences. He also successfully works in various mediums—it is apparent this artist has no boundaries—and I am excited to share that with the public."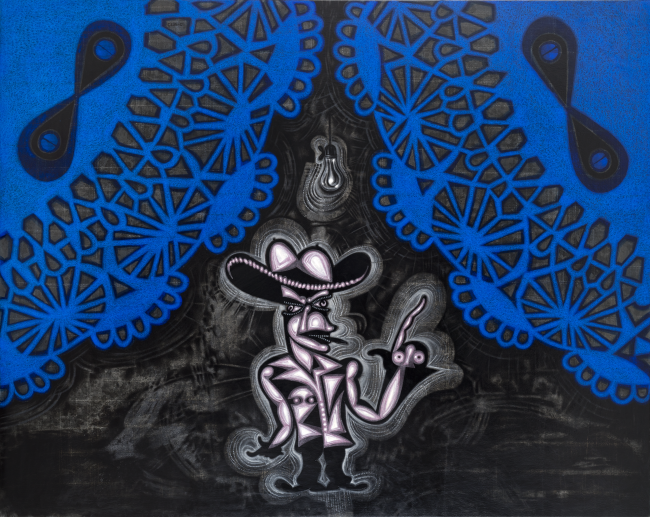 Though Luna attended various art schools, such the Instituto Superior de Arte in Havana, Cuba, he said studying art doesn't make one an artist.
"You need to have a primitive need to express yourself and to create something outside of you," he said.
Luna has worked on the craft of creating tapestries at Magnolia Editions, a fine art print studio in Oakland, California, that chooses artists to utilize the studio and its technologies. Luna said he believes those who visit the Fort Smith Regional Art Museum will be captivated by his tapestries, a medium he been exploring for the past two years.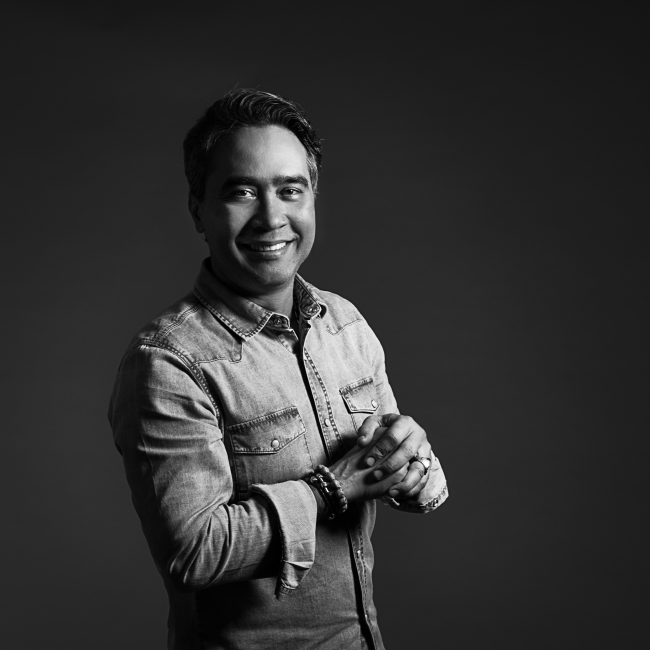 "I think that all of the tapestries are really special because they're beautiful, and if you look at them, they are a great example of what you can do with technology and a traditional medium," he explained.
Luna said he hopes Arkansans enjoy his pieces the same way he enjoyed creating them.
"Everyone has a different perception, but I believe that they will be able to enjoy an aesthetic journey through my art," he said.