As Spring inches closer, most of us are shaking off the cobwebs of cabin fever and searching for weekend getaways. From the mountain forests of north Arkansas to the beauty and music of the Delta, there is no shortage of options here in The Natural State. But perhaps my favorite getaway option is a historic inn or a cozy bed and breakfast. Ranging from "out of the way unique" to "majestic and regal," Arkansas is packed with weekend options that not only provide breakfast, but a historical getaway steeped in ambiance. Let's explore a few…
The Empress
Originally constructed as the Hornibrook Mansion, The Empress Bed and Breakfast was built in 1888. It is a Gothic Queen Anne style house, and at the time it was built cost over $20,000 (a cost likely unmatched in Arkansas during that time period). The owner, James Hornibrook, originally from Toronto, was a successful saloon owner in Little Rock. Not accepted into "proper" Little Rock society, it's rumored that James ran a card game in his tower room to socialize and also keep an eye out for raids on his business. The Empress is unique with its architectural details, including a divided stairway, 3.5 story tower, octagonal rooms and stained-glass skylight. Guests can enjoy not only a beautiful place to spend the night, but also breakfast, wedding packages, high-tea events and tours. For more information on this beautiful Little Rock landmark, and to plan your stay, visit their website.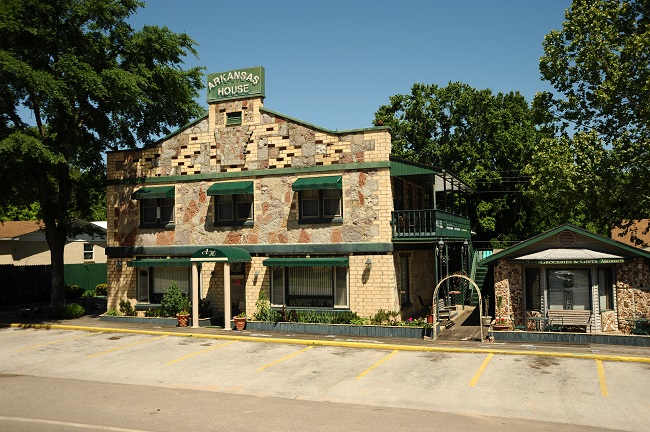 The Arkansas House
In Jasper, a town famous as a former boom town, stopover for an Elvis visit, and now known for its elk population, is the historic Arkansas House. Located on scenic Highway 7 in downtown Jasper, this particular Inn has always reminded me of the Clark Gable and Claudette Colbert movie, "It Happened One Night." Upon further investigation that made more sense, as both the Inn and the movie were filmed and constructed in the same year, 1934, when road trips across the country were at the peak of romanticism. With two ground floor suites, three second-floor rooms and a cabin all located on the banks of the Little Buffalo River, the Arkansas House is a charming piece of 1930's Americana and a quaint, unique getaway for anyone traveling in North Arkansas. For more information, visit their website.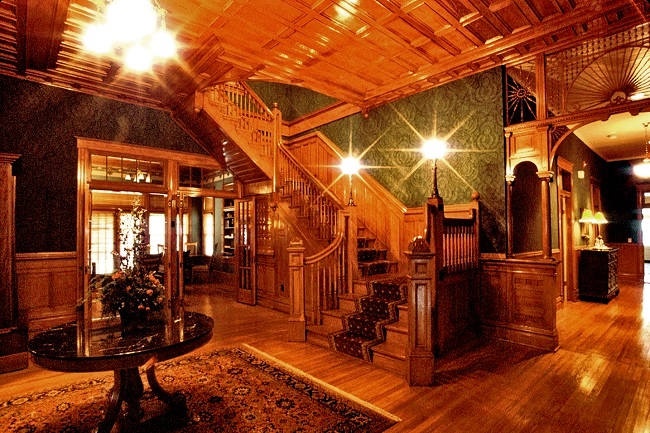 Captain Henderson House
This beautiful bed and breakfast is located on the campus of Henderson State University. Originally the home of Captain Charles C. Henderson (for whom Henderson State University is named), he completed extensive renovations on a much smaller cottage to create the house that exists today. This Queen Anne Victorian-era house has been beautifully restored and is listed on the National Register of Historic Places. With its curved porch, turret, columned portico and lavish fretwork, the interior of this home is guaranteed to thrill its patrons. For more information about Henderson House's guest rooms and delicious food, visit their website.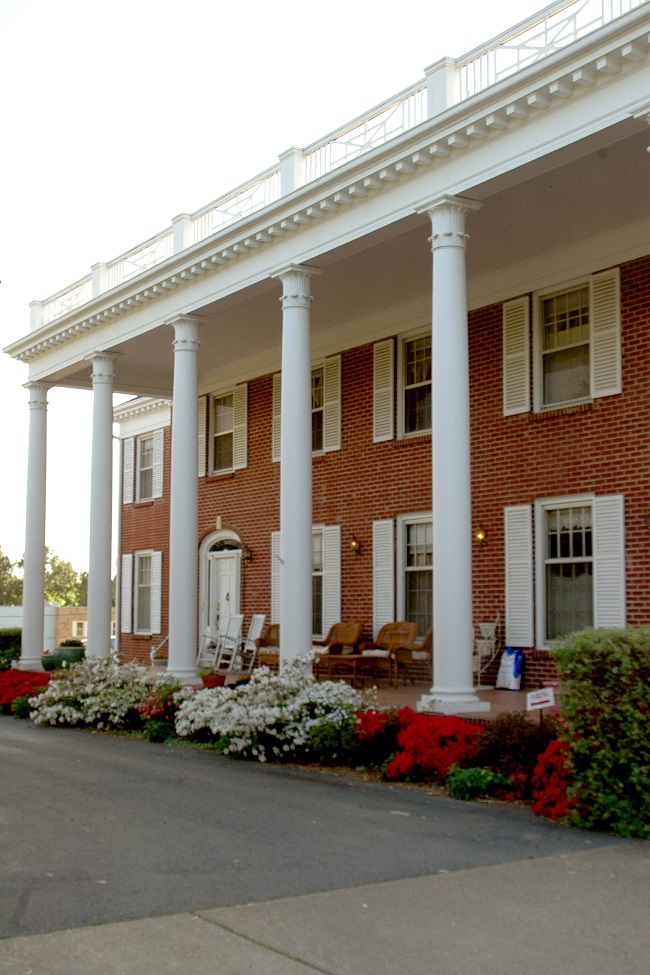 Beland Manor Inn
This full-service bed and breakfast comes complete with a welcoming Twelve-Oaks style stairwell, in addition to being nestled in the Belle Grove Historic District of Fort Smith. The Belle Grove area history includes the residences of many famous people, including a cotton shipping magnate, Casper Reutzel, and General William O. Darby, father of the modern U.S. Army Rangers. Guests at Beland Manor Inn can indulge in in-room spa tubs, private candlelit breakfasts, picnic dinners and massage packages. A short walk from the grounds of St. Scholastica, and just two miles from downtown Fort Smith (where the official visitor's center is former bordello), this is guaranteed to be a restful visit for the Arkansas history lover. For more information visit their website.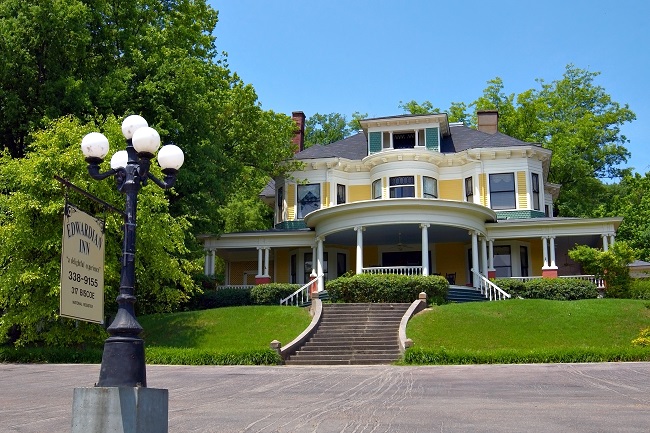 The Edwardian Inn
The Edwardian Inn was constructed in Helena in 1904 by William Short, a successful cotton factory owner. With oak paneling, nine original mantels made by Chicago craftsmen, wood carpeting made in Germany (consisting of 36 different kinds of wood), original stairwell, the Edwardian is a one of a kind time-capsule of old-south opulence and grandeur. Breakfast is included in your stay, with delicious options like seasonal pancakes (Lemon Poppy Seed or Cookie Butter) and traditional southern chocolate gravy. The Inn is also available for private vents. To find out more check out their unique video here, or go directly to their website.
This is a short list, a few featured locations in a state with hundreds of historical getaways. To plan your trip, consult this list or your local chamber of commerce. Even the smallest Arkansas towns likely have a bed and breakfast with lace curtains beckoning visitors, guests and history lovers alike.
All photos courtesy of Arkansas Department of Parks and Tourism unless otherwise noted.