Quinoa is pretty much a household name these days, but it's about to lose its first-place status when it comes to whole grains. Move over quinoa, it's sorghum's time to shine. Sorghum as a grain is tiny, beige and is a gluten-free whole grain that's popping up in restaurants across the nation.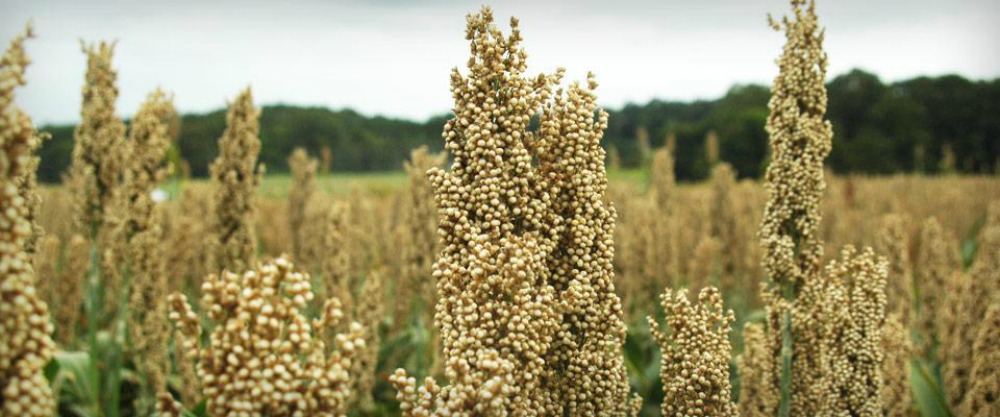 Yes, that sorghum. Sorghum molasses or 'lasses? That sweet stuff your grandparents whipped up with butter and spread on buttermilk biscuits and sweet cornbread? Maybe even pancakes or waffles on special occasions?
But you're asking yourself, how is that sweet, amber-colored syrup replacing quinoa as our number one favorite grain? Actually, it isn't but sorghum grain is.
When I asked a chef friend recently how he was incorporating sorghum grain into his menus, he looked completely befuddled. "Isn't that the stuff of feed lots? Milo?" 
Well, yes it is. And it's not.
First, let's take a look at the sorghum you probably know and the ones you may not know. At least not yet.
Sorghum Production
Many farmers planted plots of sorghum cane, some for their personal use and some as a cash crop. In Arkansas, the majority of sorghum grown commercially is red sorghum and is used for poultry feed and biofuels. According to Mark Lambert of Arkansas Farm Bureau, "In 2015, farmers in Arkansas harvested around 440,000 acres of sorghum compared to…2016 when the harvest was only 40,000 acres. The main reason for the decline in acreage is because of the export market in which China was a major buyer helping to drive prices. Grain sorghum is a fairly cheap crop to produce with input prices around $3.20 according to the University of Arkansas Extension Service."
The export market offers a basis which is seen to producers as a way to pay for transportation to the delivery point.  "Some feed mills don't like to take sorghum (since) corn and soybeans are better feed additives. I think the only company in Arkansas that uses sorghum in Arkansas as a feed additive is PECO Foods in Northeast Arkansas," Lambert said. " Sorghum… is the 5th most important cereal crop in the world, largely because of its natural drought tolerance and versatility as food, feed, and fuel." 
The top five sorghum producing states are Kansas, Texas, Arkansas, Oklahoma and Colorado.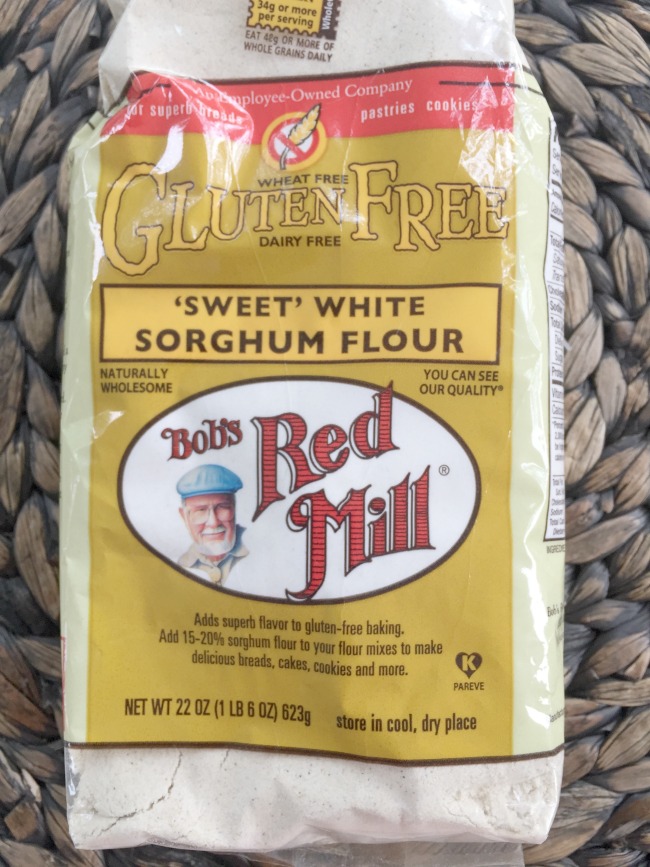 Food Product Sorghum
Sorghum flour has gained much national attention because it is gluten-free and is widely used by those with celiac disease as well as those looking to reduce their use of wheat. 
Tan or white sorghum rather than red is milled into flour. Sorghum flour must be combined with another flour, such as coconut flour, in baking. Gluten-free Dempsey Bakery in Little Rock makes use of sorghum flour in some of its baking.
"We use it in many of our bread products, such as Everyone's Bread, Crackerbread and pizza crust, and love the results and flavor. Since we are soy free, we needed a flour with good protein value to help with texture. We had no idea it would become one of the superstars of the gluten free grains," said Paula Dempsey.
"Currently, sorghum is an important export crop in Arkansas," says Chef William Ginocchio, a certified executive chef and member of the culinary faculty at Pulaski Technical College's Culinary Arts and Hospitality Management Institute (CAHMI) in Little Rock. "Unfortunately, consumers in Arkansas are still unfamiliar with sorghum as a food crop, and we hope to correct that."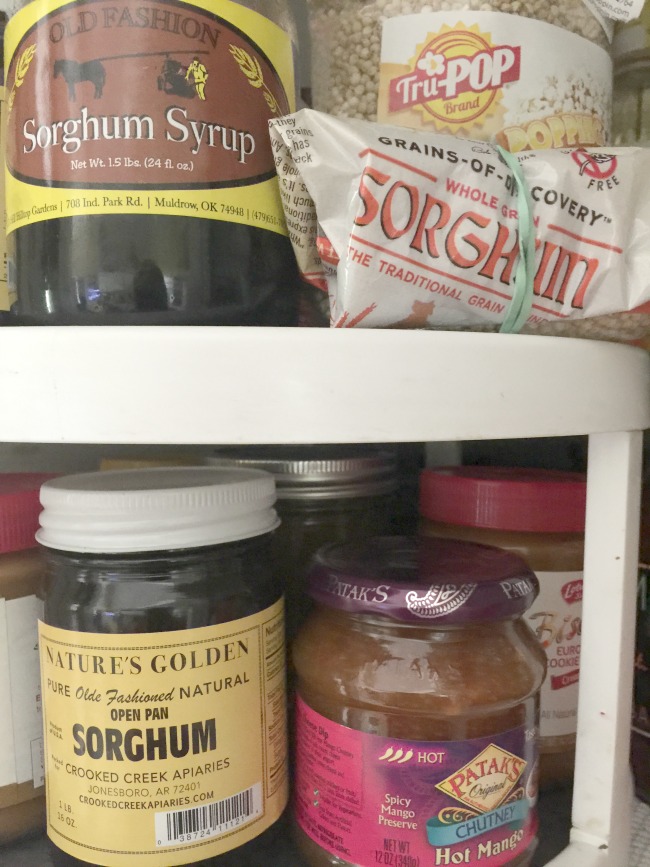 Pearled sorghum, the new "quinoa," is also made from tan or white sorghum. Unfortunately, white and tan sorghum are not produced in Arkansas. I found it difficult to find local sources for sorghum grain, but it was fairly easy to locate sorghum flour and sorghum syrup. There are several options for ordering the grain online.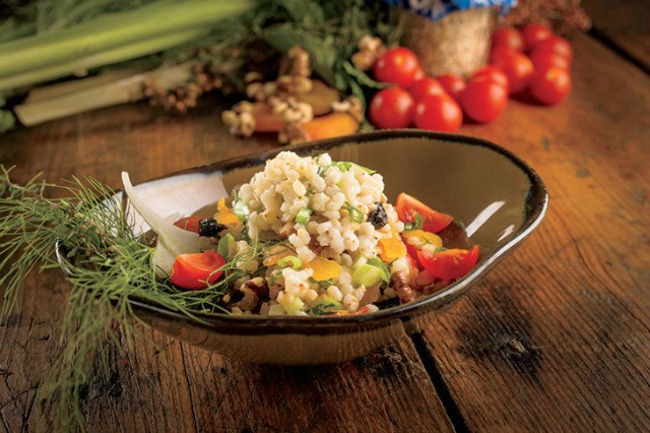 Photo courtesy of Farm Flavor
Sorghum doesn't have an inedible hull like some other grains. It is commonly eaten with all its outer layers, retaining the majority of its nutrients.  Sorghum also is grown from traditional hybrid seeds and does not contain traits gained through biotechnology, making it non-GMO.
According to FarmFlavor.com, "One tablespoon of sorghum syrup supplies all of the average adult's daily potassium needs. It's also high in antioxidants, contains 300 mg of protein, 30 mg of calcium, 20 mg of magnesium and 11 mg of phosphorus – all in 1 tablespoon. In fact, it is 100 percent natural and contains no chemical additives of any kind. (Look for the Sweet Sorghum logo to ensure you're purchasing 100 percent pure sweet sorghum.)  The logo, accompanied by the member's National Sweet Sorghum Producers and Processors identification number, gives sorghum an identity and separates it from all other syrups in the marketplace.  It permits the consumer to purchase with confidence."
The CAHMI in 2014 received a grant from the Corn and Grain Sorghum Board to fund a program at Pulaski Tech promoting sorghum as a food product. Ginocchio and fellow team members, Ken Lipsmeyer and Dr. Meenakshi Budhraja, are developing gluten-free recipes using sorghum flour and grain. They are working on the development of a sorghum beer, creating marketing materials promoting sorghum and are demonstrating the many uses of the grain at local festivals and events.
And the signs are there that sorghum is gaining widespread national use in a variety of products making Arkansas farmers reconsider the grain production as more of a food crop as opposed to just a feed crop.  Snack on a KIND Popped Dark Chocolate with Sea Salt bar or breakfast on a bowl of Kashi's GoLean Clusters — there's sorghum. Maybe you haven't yet eaten a sorghum-packed snack, but if your baby has snacked on Gerber's Graduates Bitty Bites then he or she has.
Our family enjoys popping sorghum grain instead of popcorn. The popped kernels are much smaller than popcorn and have a slightly sweet, nutty flavor. Sorghum is easy to pop in the microwave or on the stove top.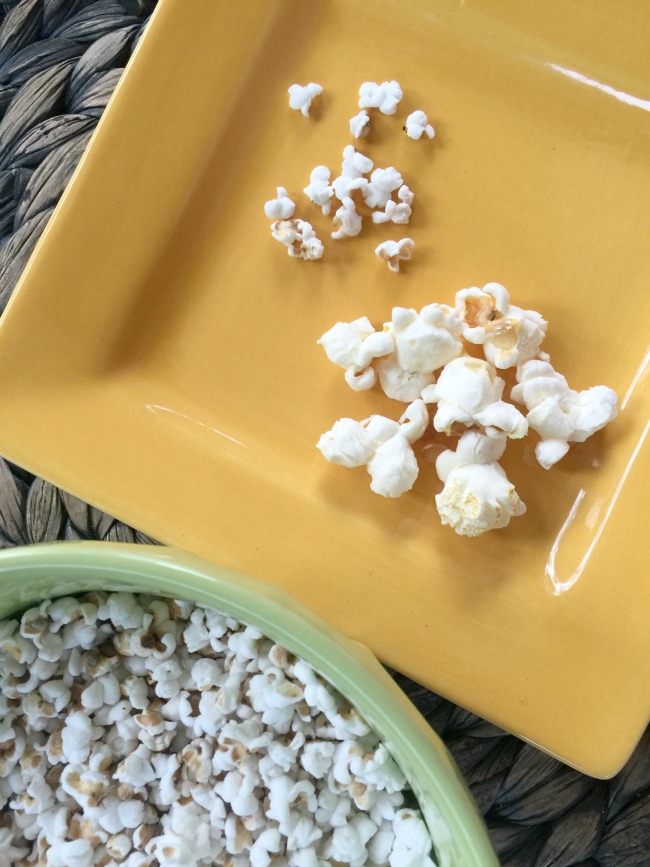 Chef Matt McClure, Executive Chef of The Hive restaurant in Bentonville, uses area-sourced sorghum syrup in his sorghum vinaigrette, the house vinaigrette since the restaurant opened.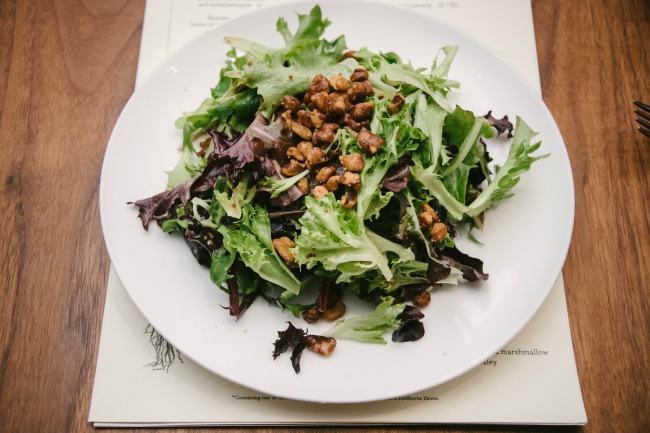 Photo courtesy of The Hive
Matt McClure's Sorghum Vinaigrette

Ingredients
1/3 cup whole grain mustard
1 Tablespoon Dijon mustard
1/3 cup apple cider vinegar
1 teaspoon kosher salt
1/3 cup sorghum syrup
1 cup canola oil
1 Tablespoon  olive oil
Directions
Gather all ingredients.
Add mustards, cider vinegar, sorghum, and salt to blender.
Blend on medium speed until incorporated and the mustard seeds have broken up a bit. 
Turn the blender to medium-low speed and slowly add oil, being sure to maintain emulsification.  If the vinaigrette becomes too thick, add water to adjust.  
Taste vinaigrette for seasoning and balance. Adjust with salt, vinegar, or water until perfect. 
Sorghum vs Molasses
Sorghum syrup is a natural, old-fashioned sweetener that tastes similar to molasses, but it is not quite as sweet. Sorghum syrup is made from the juice of sorghum cane; molasses is made from the syrup of sugar cane. During the 1850s, sorghum syrup was quite prominent reaching 20 million gallons by 1888.
I remember as a child watching sorghum syrup being made by several families in my hometown area. It was a common sight then, but to my knowledge, you won't find any sorghum syrup being made in Arkansas today except at the Historic Cane Hill Harvest Festival and the Mount Ida Heritage House Museum Sorghum Festival. Both of these are held annually in the fall.
The Mount Ida festival is only 8 years old, but it is becoming an increasingly popular event. This annual event features the long-time tradition of the making of sorghum in Montgomery County. Each year, volunteers plant and tend the sorghum cane then cut, strip and haul it to the museum where it is squeezed in a mule-powered mill.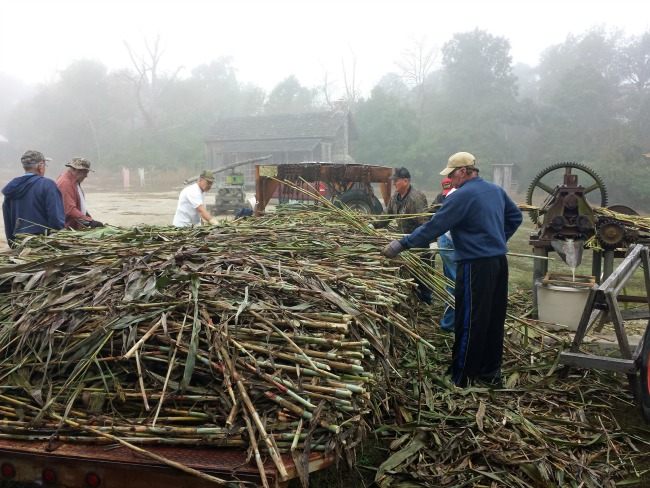 Photo courtesy of Heritage House Museum of Montgomery County.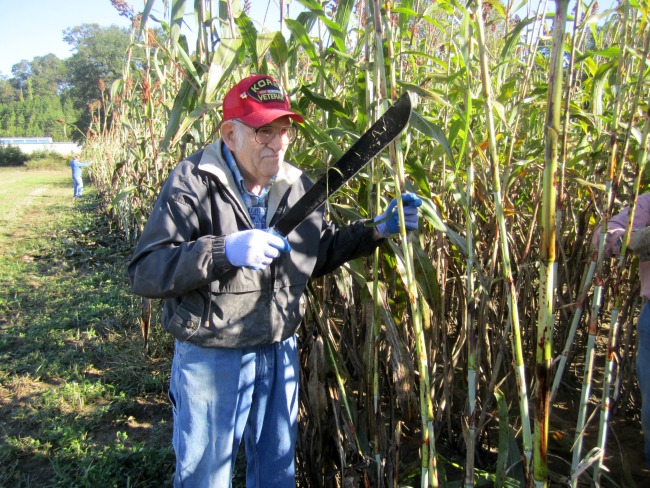 Photo courtesy of Heritage House Museum of Montgomery County.
The juice is cooked down to a thickened syrup, a process requiring intense concentration and many hours.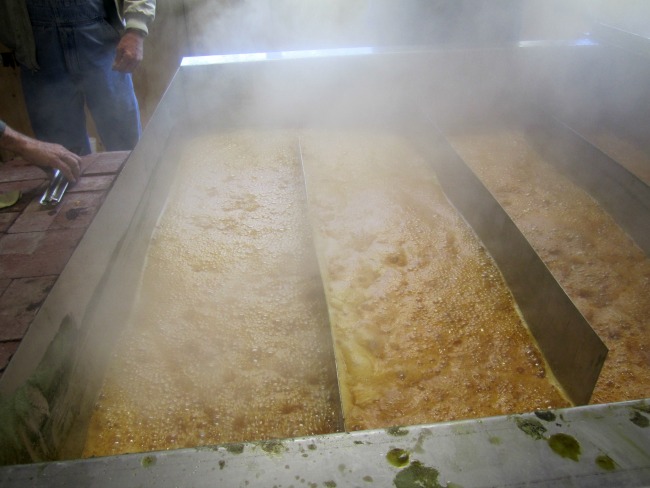 Photo courtesy of Heritage House Museum of Montgomery County.
According to Emilie Kinney, director of the museum, this festival really strikes a sentimental chord with many folks. "Sorghum making was very common among families in small communities, including Mount Ida, but the custom dwindled as more families 'shopped' for their food. The festival takes visitors back to those days when most families grew a field of cane and made their sorghum every fall." 
The last known commercial producer of old-time sorghum in the area was the Charles Sterner family. Mr. Sterner is now deceased and the family has chosen not to carry on the production. Records from Mr. Sterner indicate that it took 7 gallons of juice to produce to 1 gallon of sorghum syrup. His goal was to get at least 100 gallons of sorghum per acre!
The Mount Ida Sorghum Festival is free and is slated for October 28. You may obtain more detailed information by calling the Heritage House Museum at 870-867-4422 or visit their website or their Facebook page. Activities begin at 10 a.m. at 819 Luzerne Street.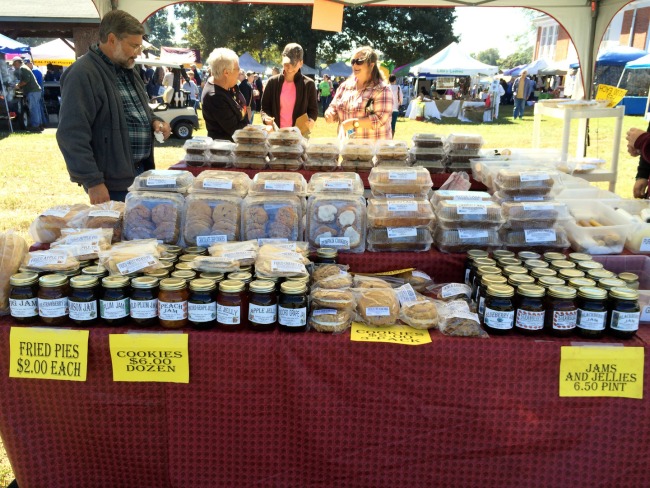 Photo courtesy of Heritage House Museum of Montgomery County.
You'll be able to purchase jars of sorghum syrup, see demonstrations of vintage farm equipment and tour the museum. Vendors will have a wide variety of food goods available many of which will contain sorghum. They'll be serving up some homemade biscuits with butter and sorghum syrup. You'll definitely want to get in on that deliciousness!
Whether you try sorghum grain at a restaurant or at home or crunch on it in a packaged snack, one thing is certain — you'll be seeing a lot more of this healthy grain soon. Be sure to ask for it in your local market.