I'm a bit of a treasure hunter. The sifting, the digging, and finally the eureka moment when you know you have your hands on the prize. I'm not talking about gold doubloons. I'm on the search for those forgotten bits of history and memory that you can only find in the dusty corners of antique stores and flea markets. And Central Arkansas has some real gems.
Old things have more character in my opinion. Maybe it's all that history they drag around with them. The time-worn patinas, of rust and wear from longs periods of use or abandonment that catch our eye. The dishware pattern that sparks memories of dinner at grandma's house on Sunday tucked into a beaten up cardboard box. Those are the rewards I am looking for on a weekend drive around my state.
Now this list is by no means exhaustive. They are just the bright spots I always look forward to.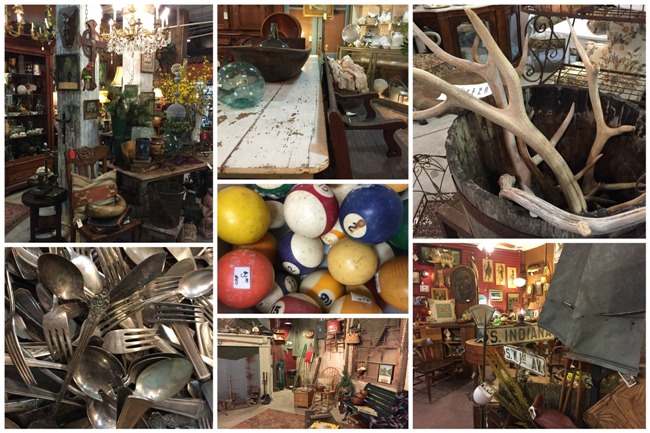 Conway
Jenifer's Antiques
1003 Oak Street
Conway, Arkansas 72032
I love popping into Jenifer's. It's always a twofold adventure as the Cross Creek Sandwich Shop is connected. You can grab lunch (I recommend a salad and quiche combo and don't forget a cookie or piece of pie) then stroll through the wonderfully arranged booths of vintage wear and ware. Small treasures to massive statement pieces. Retro kitsch to rustic artifact. Jenifer's offers something for every antique lover's taste and space.
Also in Conway, check out:
The Junction Flea Market
2125 Harkrider Street
Conway, Arkansas 72032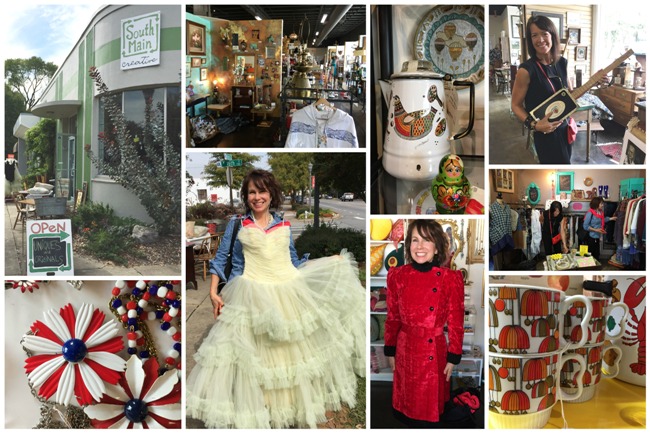 Little Rock
South Main Creative
1600 Main Street
Little Rock, Arkansas 72206
Fun and funky and just like their name suggests – creative. If you love mid-century vintage clothes you'll have a ball trying them on at South Main Creative. They also have a collection of local artist and creators using vintage items to make upcycled treasures.
In Little Rock, also check shop at:
Mid-Towne Antique Mall
105 North Rodney Parham
Little Rock, Arkansas 72205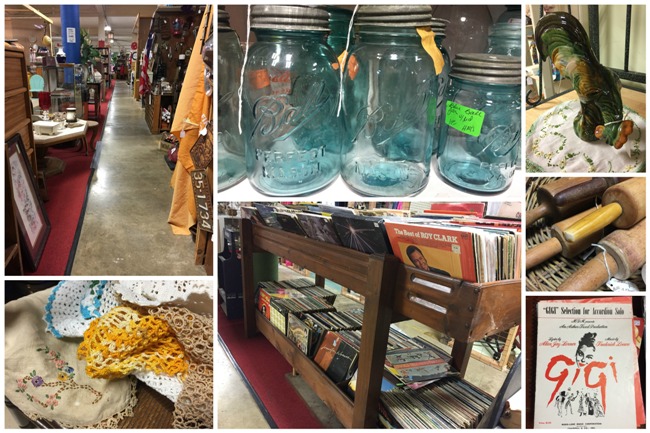 Hot Springs
Higdon Ferry Road Flea Market
2156 Higdon Ferry Road
Hot Springs, Arkansas 71913
This stop holds a double dose of nostalgia for me. Not only is it brimming with forgotten treasures but it was my weekend thrifting getaway during college. I still have and use items I bought there. Back then it was under the roller rink. While you can't get your skate on anymore, you can still get you antiquing fix. If you like digging, you will love the booths here. Each one is packed to the gills with something you didn't know you needed. And if you are a vintage record fanatic you have definitely hit the mother lode.
While you are in Hot Springs, check stop at:
Habitat for Humanity Re-Store
350 Malvern Avenue
Hot Springs, Arkansas 71901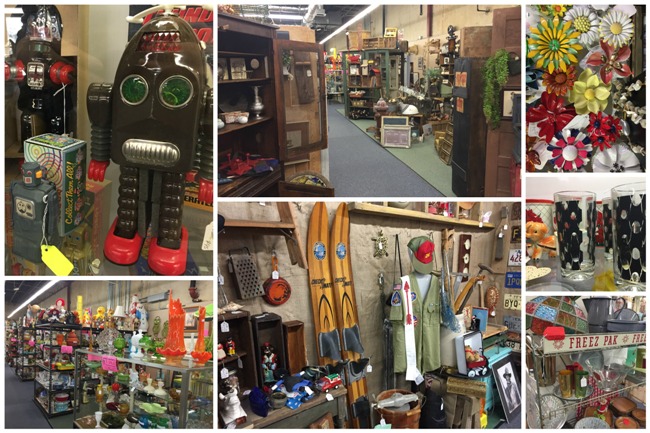 Bryant
Blue Suede Shoes Antique Mall
22460 I-30 North
Bryant, Arkansas 72022
Make sure you have a good span of time set aside when you arrive because you will need it. Exploring this Mecca of memories is going to take a while. At 32,000 square feet and over 450 booths, the title of "Central Arkansas's Largest Antique Mall" isn't an exaggeration. I love how almost each booth is almost its own era of time. It's obvious that the merchants take a lot of pride in their arrangements and displays because they are nothing but eye candy. I always leave with great finds wishing I had a bigger space for them all and an even bigger pocket book. They also have classes and events around how to use antiques in the home and other decorating how-tos.
Don't forget:
Antiques & Uniques
22430 I-30 Frontage Road
Bryant, Arkansas 72022
Antique stores are kind of like museums with artifacts on display. Only you get to take the items home with you and enjoy then every day. I hope you'll stop by one of my favorites and you explore Central Arkansas. What are you waiting for?  Treasures await!