There's a saying Nicolle Fletcher uses to describe her experiences with Birth by Design: "I love what I doula and the women that I doula it with."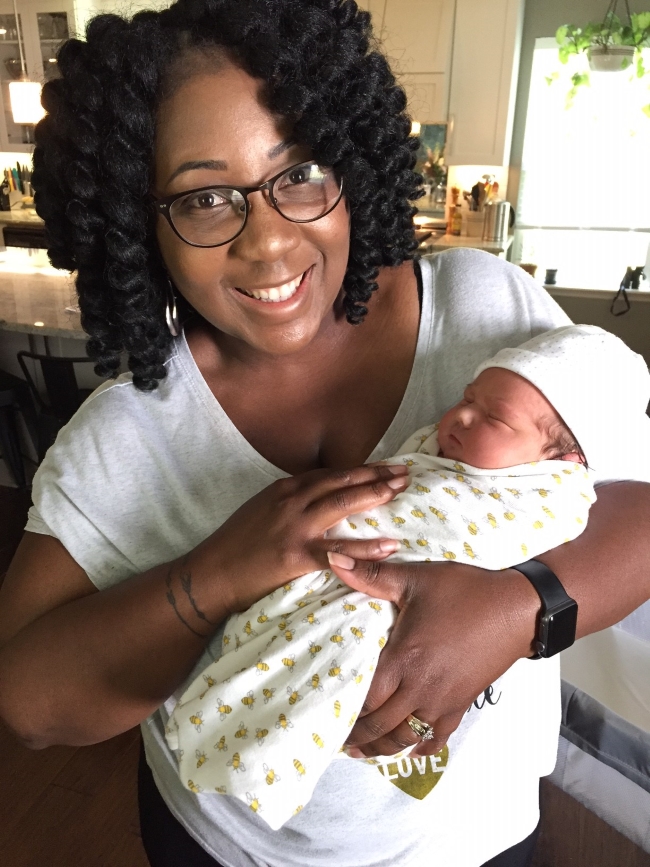 Birth by Design is a Conway-based doula agency that offers birth doulas, postpartum doulas, childbirth education, lactation counseling and placenta encapsulation. August marks Birth by Design's fifth year of providing individualized, specialized care for mothers. The agency has a Little Rock office and doulas that serve cities such as Cabot, Benton, Bryant and Russellville.
"Having a doula there is a nonmedical support person. We're not there to issue the medicine for you," said Fletcher, Birth by Design founder and CEO. "We're there to support you with your goals and help you navigate this unchartered territory. Currently, I've got a client who I've been her doula for three of her births. It's not just for the first-time moms. It's for all moms."
Birth by Design doulas provide physical, informational and emotional support for pregnant women, women in labor and women in the postpartum period. Sometimes, the terms "midwife" and "doula" can be confused. Midwives often deliver babies, while doulas do not, and Birth by Design does not offer midwives.
Fletcher's journey into becoming a doula began when a friend had a home birth. That sparked Fletcher's interest in midwifery. After Fletcher met with a midwife who introduced her to doula work, the passion for being a doula stuck, and Fletcher was driven to train other women.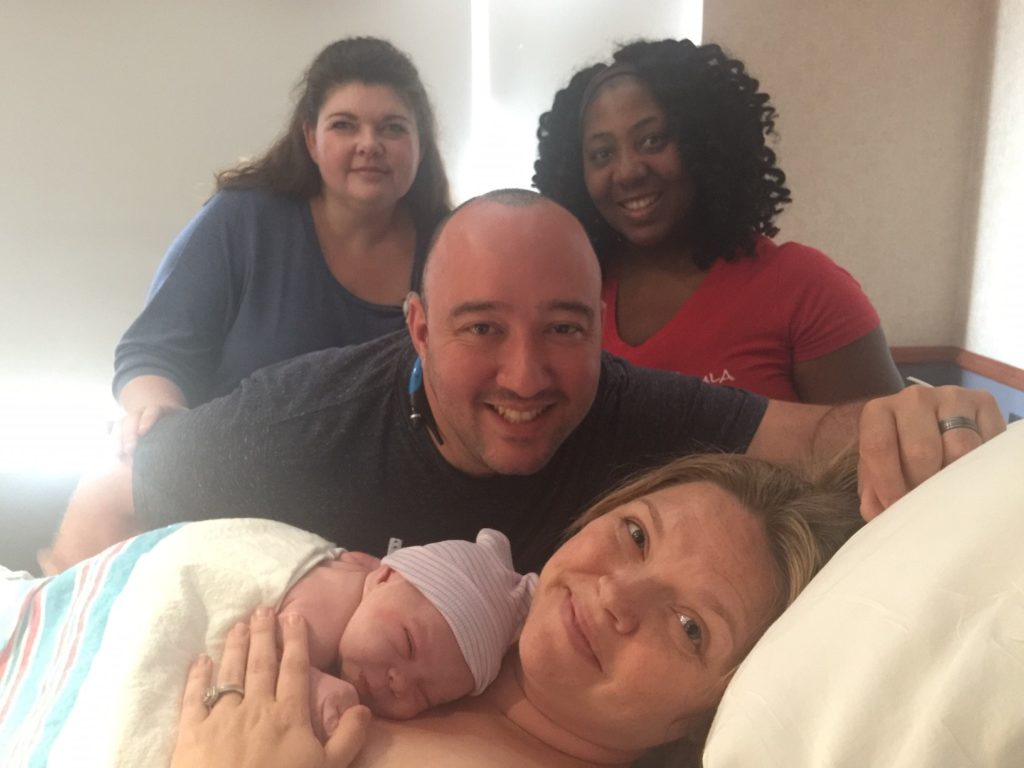 Fletcher — who is a certified birth doula, certified lactation counselor, childbirth educator and placenta encapsulation specialist — opened her agency in Conway because she noticed the difference between birth experiences in Little Rock and Conway. Fletcher didn't want Conway residents to travel to a different city to have the birth they wanted, and she also didn't want clients to do what doctors suggested without exploring all of the available options and consequences.
"When we all work together and support this mom and this baby, birth is really better when we do all of that together," she said. "[Doulas] are supporters and advocates of good, healthy birth experiences."
During delivery, a birth doula helps the mother with comfort techniques, optimizes the baby's positioning for smoother delivery, sets the atmosphere in the labor room, and helps ensure proper communication between the baby's parents and the medical staff present.
Birth by Design's six-week childbirth classes cover nutrition, diet, exercise and comfort techniques. Classes also feature first-hand birth stories from other couples.
"What's unique about our classes is we're not regulated by any one hospital," Fletcher explained. "When you take a hospital class, often times, what is shared is what that hospital does and what happens at that facility."
Through the agency, lactation counseling is incorporated into birth doula services, though some clients may opt to receive the counseling outside of the birth doula package.
"Our clients are able to prepare for breastfeeding," she said. "Once they have delivered, we have a lactation meeting with them at home."
Placenta encapsulation, Fletcher explained, is the process of turning the placenta into a powder so that it can be ingested. When prepared correctly, it presents a range of benefits, she added.
"Most mammals actually ingest their placentas after delivery," she said. "It increases milk production and supply. It increases the iron supply and overall gives a happier postpartum period."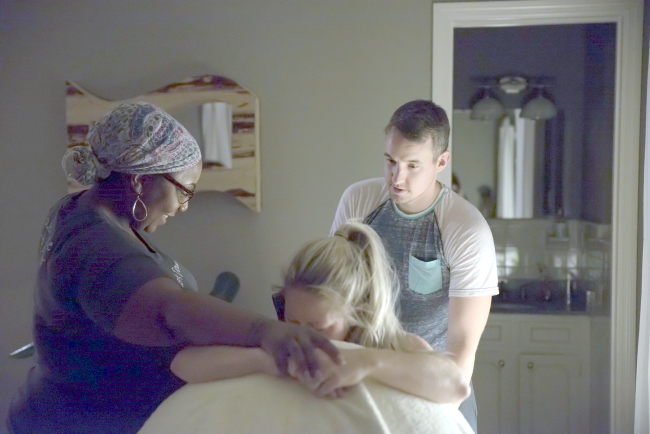 Fletcher said her doula agency empowers women to be educated and understand all of their choices. Some women may choose to have medicated births, while some may not. Some women may want to squat during birth, and some may choose to be on all fours. No matter a mother's choice, Birth by Design supports the mother and helps the doctor understand the patient's preferences.
"A large majority of our clients are looking for noninvasive labor support," said Fletcher, who had natural labor for each of her three kids' delivery. "They want to have a birth experience that is dreamy. It's beautiful, euphoric. A lot of them are wanting unmedicated labor. They're wanting skin to skin with the baby. They're not wanting a lot of interruptions. They want to be active participants in their health care and not told what do."
To help families grow familiar with Birth by Design and other birth services and resources, the agency has hosted an Arkansas Birth Fair for the past few years. This year's fair takes place from 10 a.m. to 2 p.m. Sept. 2 outside the Village at Hendrix in Conway. The free event will include vendors and entertainment.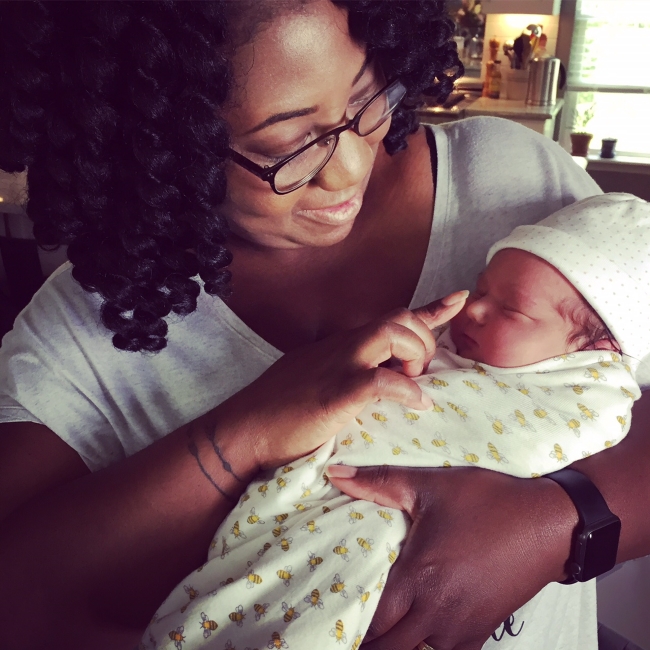 Thanks to Birth by Design, Fletcher said, more central Arkansas doctors have grown an understanding of doula services. She is thankful for the relationships she has with doctors, and she's glad to see them recommend doulas to patients.
"That, I could cry over," she explained. "That just kind of melts my heart."
Not only does Fletcher enjoy seeing mothers take ownership of their birth experiences, but Fletcher also is happy to see her staff members' passion for supporting other women and making a living through the agency.
"I think everyone benefits from and deserves a doula," Fletcher said, "and it's worth exploring."
For more information on Birth by Design, visit here.