In late 2016, best friends Danielle Ivey and Talia Harrison embarked on a health and fitness journey together that was rooted in juicing fruits and vegetables. Soon after, friends took interest in their juices, and the duo began bottling their creations for others to try. By March of this year, Ivey and Harrison had established their own small business: Gimmie A Squeeze.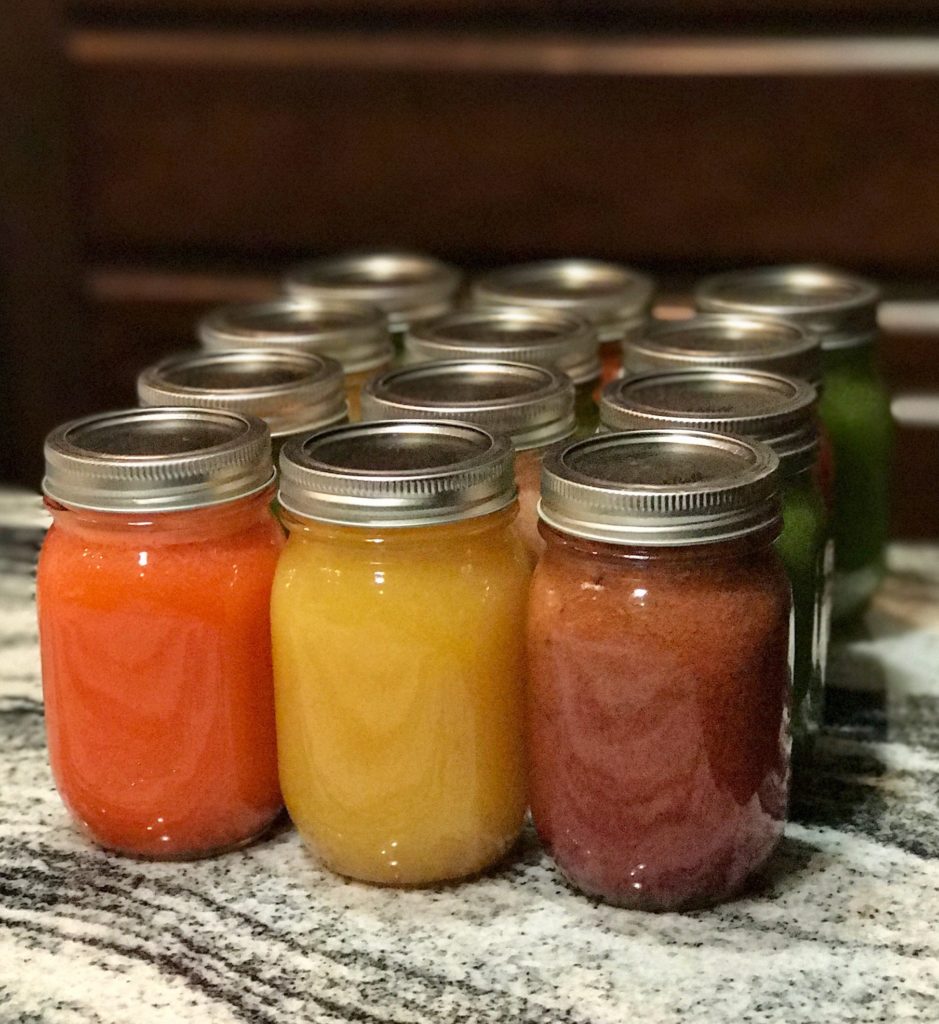 Harrison, who is a project manager for a computer software company, and Ivey, who works in health care consulting, both reside in Maumelle and never sought out to make a business from their hobby. But they are both glad to be providing a service for others who desire to consume healthier foods.
"It really turned into more than either of us could have ever experienced," Ivey said of the business, which gained nearly 30 customers overnight after the first posts to social media. "Neither one of us have ever done this before. It just really started from our heart, just to be healthier ourselves, and we saw an opportunity to help our friends and family be healthier."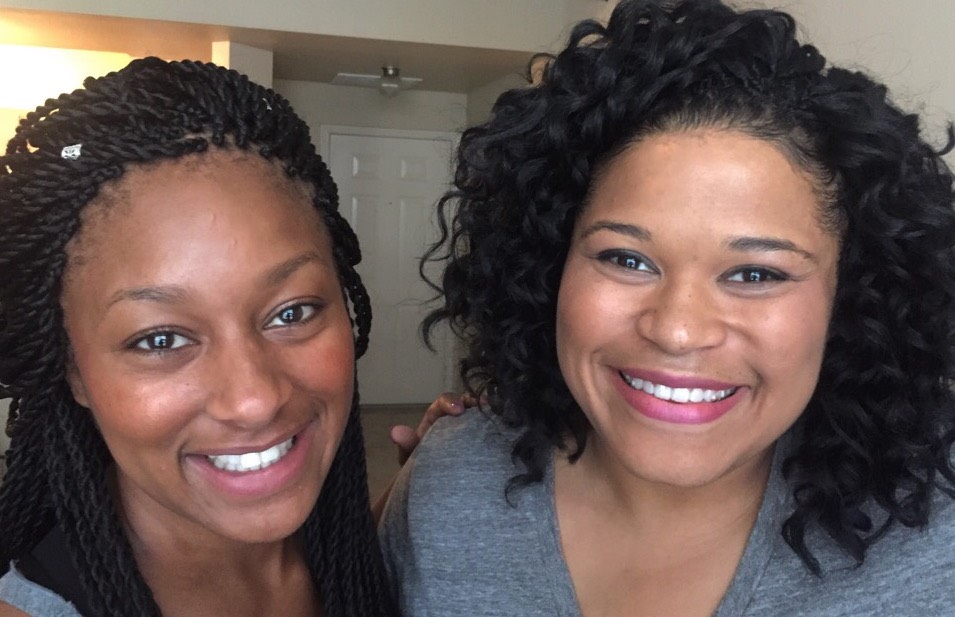 Juicing is the extraction of the natural liquid that fruits and vegetables contain.
"You have the insoluble fiber, which is the pulp, and you have the soluble fiber, which is the liquid portion. So when you're juicing, you're only getting the fiber in the liquid portion," said Ivey, while touting the benefits to her diet and talking up the positive effects on her energy level, skin and hair.
Harrison, who said juicing helped her gain similar results, along with dropping four pants sizes, said it's also a way to consume nutrients quickly.
"It's an opportunity to get those nutritious ingredients and to do it all at once because you're not going to sit down and eat a bunch of fruits and vegetables in one sitting. You'd have to do it throughout the day," Harrison said.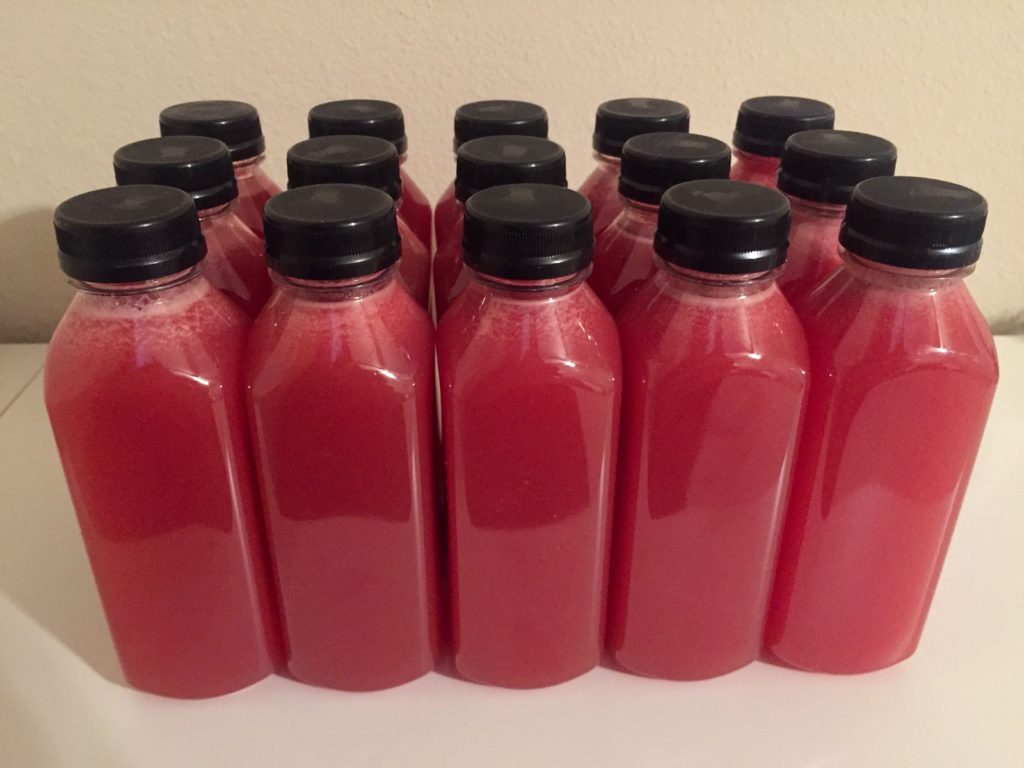 The Gimmie A Squeeze menu includes vegetable-based drinks such as Kale Me Something Good and fruit-heavy drinks like Tropical Wave. The business also provides specialty drinks such as this season's Summer 17, a watermelon and cucumber hydrator; Garden Party, which features tomato and red pepper; and Powerful Peach, which includes peach and mango. For those interested in incorporating juicing into their diet long term or as meal replacements, Ivey and Harrison suggest consulting with a medical professional.
The responsibilities of the business naturally divide between Ivey and Harrison. If Ivey is unavailable, Harrison does the shopping and juicing for orders, and vice versa. Preparing orders together—which may require hours of washing, cutting, measuring and juicing—strengthens their bond.
"We put our music on—it's a party," Ivey said. "We cut up and joke with each other. I like to give her a hard time, and we just laugh."
Most Gimmie A Squeeze ingredients are sourced locally, whether they're purchased from the farmer's market in Maumelle to Cabot's Holland Bottom Farm. Orders can be placed through Facebook or Instagram, and if orders are placed by 6 p.m., customers can expect their items the next day. Sometimes when Ivey and Harrison travel, they'll prepare orders for their friends and loved ones out of state, as well.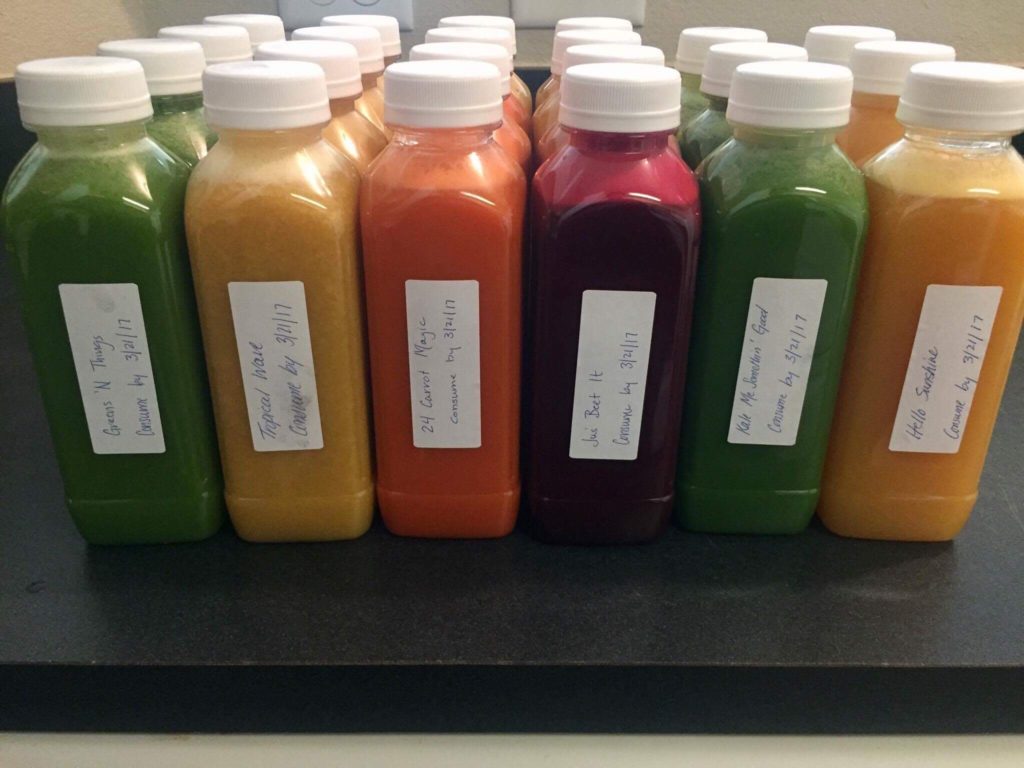 "We're up over 600 bottles," Harrison said. "We make juice to order. You order, and we deliver it unless somebody can meet us."
Ivey said she is proud when one bottle of juice helps a customer get two or more servings of fruits and vegetables in his or her day. Harrison said all of the money goes back into the business and that they hope to one day have a storefront in or near Maumelle.
"Success for us means that we're getting to people and that people are buying the juices and that they like them, and that they're supporting us," Harrison said.