Spring is right around the corner, though here in Arkansas, it's felt like spring for a week or two with all the warm weather we've experienced. It's a great time to get outside and explore different corners and areas of Arkansas, including area parks like Wilson Park.
I always find myself aching to get out in the sunshine this time of year, whether for work or play. Flowers and trees blossom and bud, birds chirp, and the sun shines just a bit longer each day.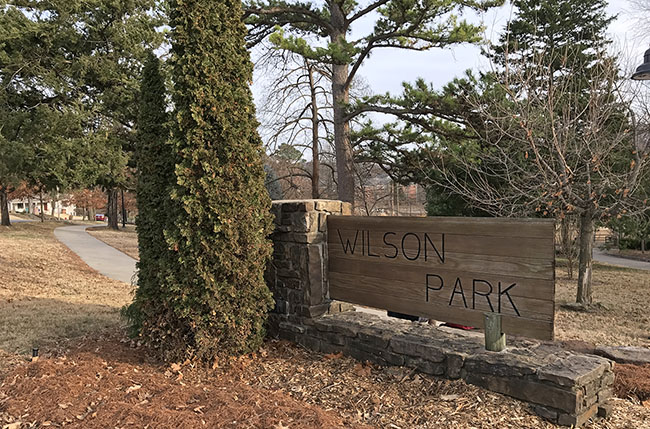 Located in Fayetteville, Wilson Park is a great place to get out and enjoy the great outdoors.
7 Reasons to Spend a Little Time in Wilson Park
It's Fayetteville's first and oldest park. There's a lot of history at Wilson Park. Comprised of 22.75 acres, Wilson Park's earliest records date as far back as 1906 when it was known as City Park and privately maintained by A.L. Trent. The softball field (now) was once Trent's Pond (then) and was a pretty popular swimming hole. Visitors enjoyed swimming, boating, and even just visiting together around the pond. In the 1920s, the City Park Company built an actual swimming pool, along with a tourist camp. The City of Fayetteville became the rightful owners of this part of the park in 1944; and in 1946, a local author, Charles Morrow Wilson, sold and donated about 17 acres west of the park to the City of Fayetteville. The park used to be known as Mattie Morrow Wilson Memorial Park… We know it today as simply Wilson Park. (Info on the history of Wilson Park can be found on Fayetteville's website.)
It's the only park that has The Castle, whimsically fun for both kids and the young at heart. Built by artist and sculptor Frank Williams, The Castle rests on a spring that feeds the creek.
Williams actually won a contest with his idea for The Castle to enhance the part of the park where it now sits.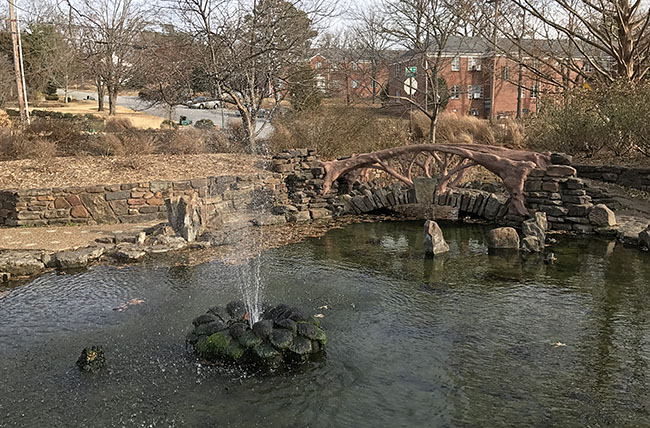 My boys enjoyed romping over the bridge and around the pathways that surround the castle. They climbed up to the top of the castle and looked down over the spring as it flowed into Mud Creek.
Aggregate pathways are decorated with colorful tiles and mosaics. The way it's constructed almost reminds me of a scene straight out of Narnia.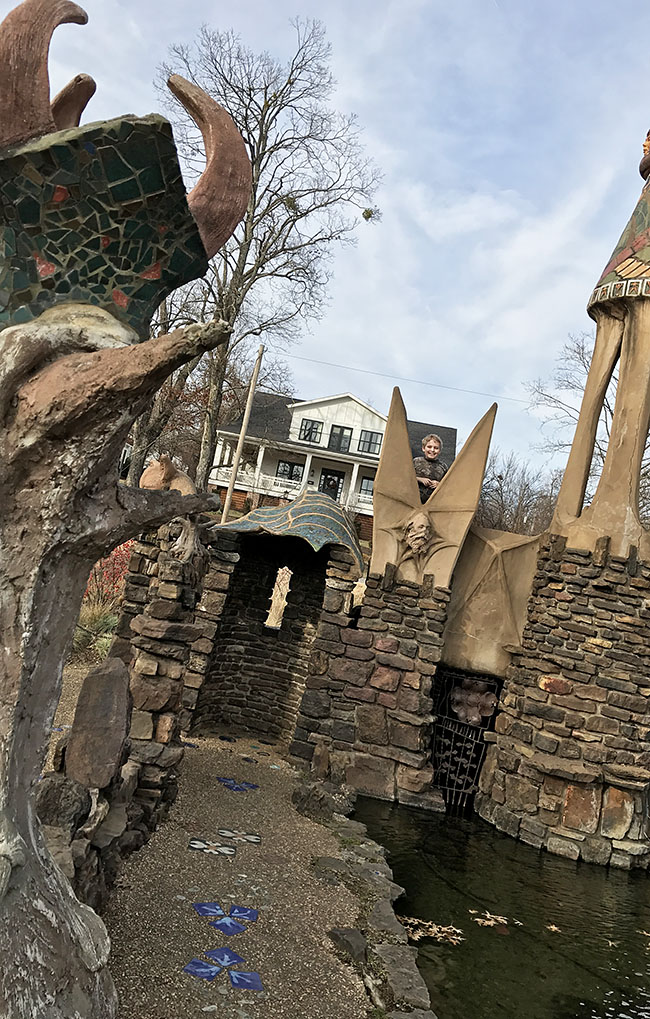 It's a great place to get out and play. Recreation abounds in this park, whether you want to play a game of basketball, take a swim, or play a good game of Frisbee with friends (including your furry friends). Kids can also enjoy the playground and swings.
With 22.75 acres, there's no limit on the amount of great picnicking spots. Pack a picnic basket, grab a blanket, and find a spot tucked away for a picnic. Or you can use one of the many picnic tables available.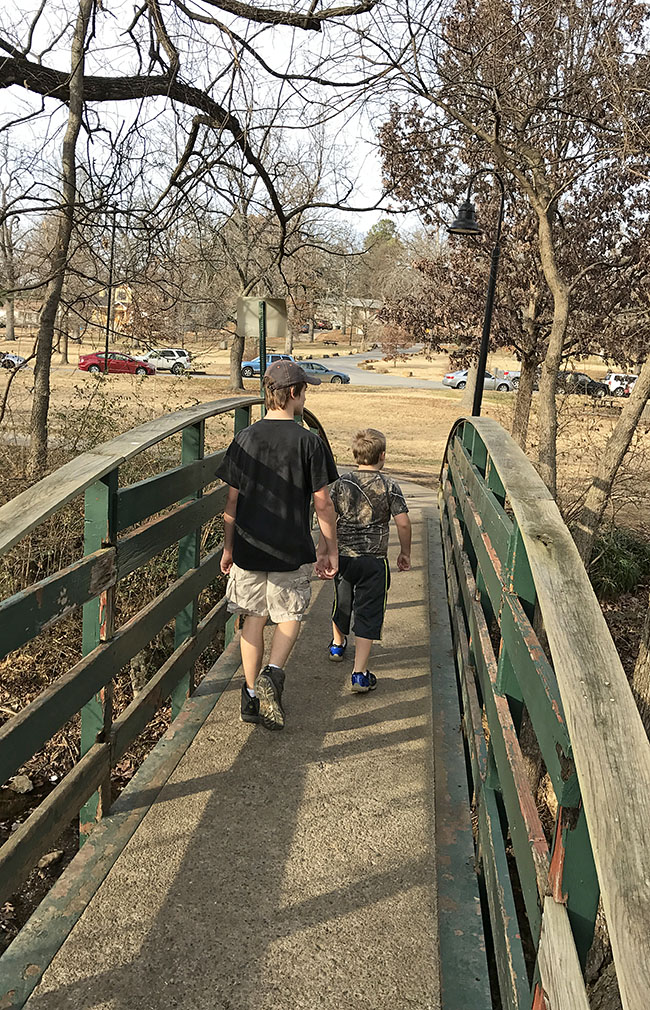 The walking trail is reason enough to visit. A walking trail loops around the entire park. While it's a great place to walk the dog, it's also a great place to take in the view. I personally enjoyed walking with my guys while enjoying a look at all the other activities going on around the park. Even the houses around the park were cute and unique… I love not so cookie cutter neighborhoods with houses that are older, different, beautiful, and craftsman-like in appearance.
I also noticed posts along the way with inspirational quotes.
It's a peaceful place to rest and relax. As we walked, there was no shortage of benches and places to sit and rest.
There were quite a few people with hammocks strung up in the trees, dozing the afternoon away in peace and quiet, while also enjoying the fresh air and sunshine.
The plants, trees, bushes, and flowers are beautiful. We noticed quite a few trees and plants, as we walked the loop, that were labeled. Parks and Recreation gardeners, as well as volunteers, care for all of the gardens and plants in the park. One of my favorite trees was filled with red berries; it looked like a dressed up Christmas tree. We also smelled and saw a Blue Spruce. I can't imagine the beauty when spring arrives and flowers begin to bloom and grow.
If you haven't visited Wilson Park, this spring is definitely the time to make it happen. Grab the kids and enjoy the beauty of this park together. Happy exploring!