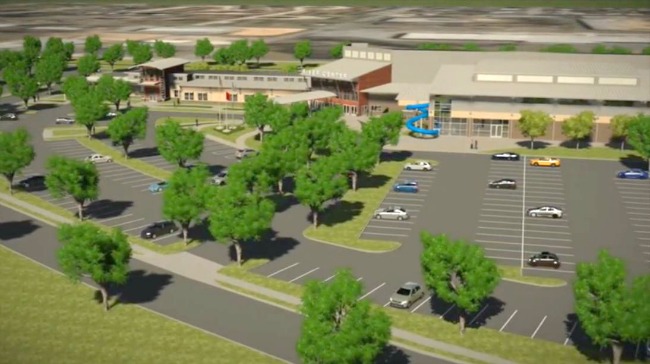 In November 2014, Benton residents passed a "quality of life" tax to fund a new park and community center to be located on land previously utilized as the Benton Airport. This $49 million project designed by the architectural firm of Black, Corley and Owens is nearing completion and is slated for its grand opening April 1. While touring the facility recently with Benton Mayor Dave Mattingly and Parks Director John Eckart, Mattingly said, "The citizens of Benton entrusted us with a great deal of money to build this facility, and we want them to be very proud of what they have done."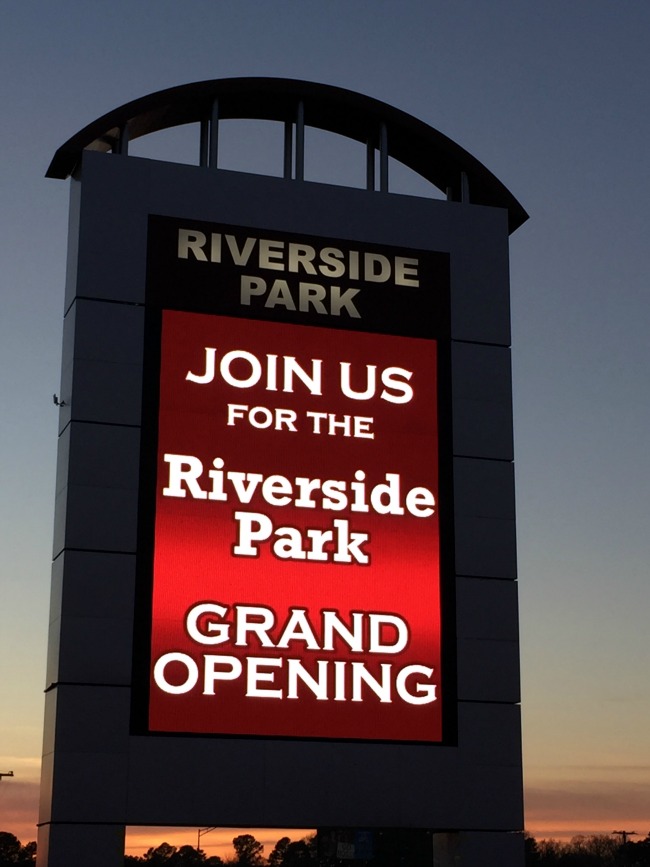 Visitors to Riverside Park are greeted at the entrance to Citizens Drive with a towering 60' x 27' marquee where ongoing park events are announced. Citizens Drive leads to the Generational Circle roundabout, which includes sculptures representing a cross section of the community and promotes the overall theme of the complex — something for everyone.
With its opening, the 117,394 square foot River Center will bring together a much anticipated new 18,000 square foot Senior Wellness and Activity Center, a state-of-the-art 50,000 square foot Boys and Girls Club, and a recreational and competitive aquatic center.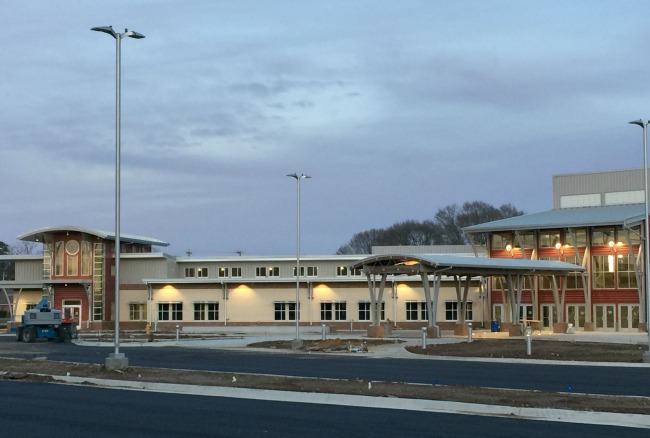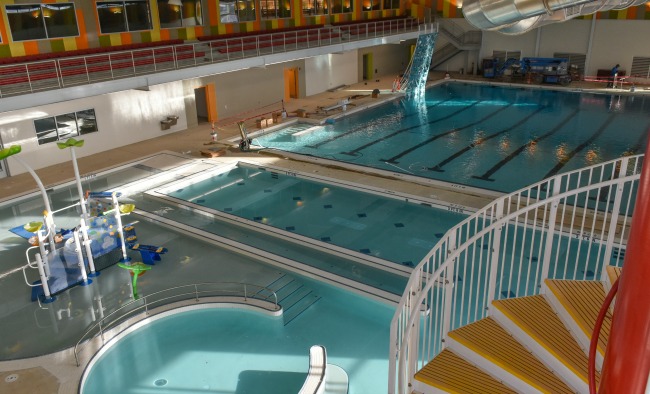 Basketball and volleyball courts with a seating capacity of 5,200, a fitness center, an indoor track, an aerobics room, locker rooms, a concession area, and open meeting rooms available for civic functions are also included.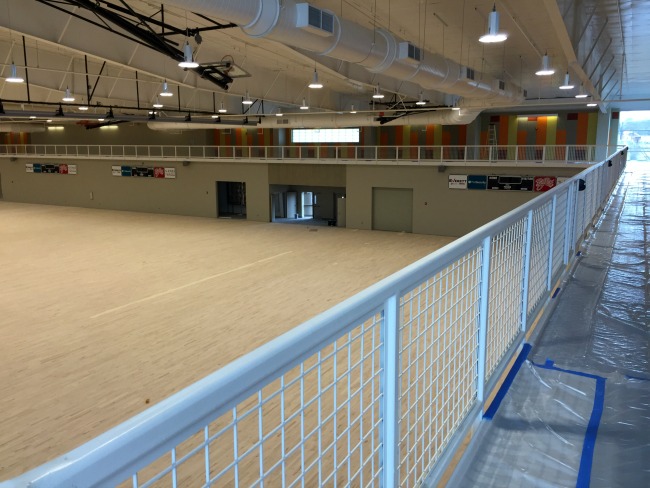 Mattingly pointed out that the 800-year-old restored Native American dugout canoe resurrected intact from the Saline River in 1999 is destined for display near the grand entrance staircase. It is one of only three such crafts discovered in modern times.
The Benton Parks and Recreation Department will also be relocated to the River Center. Eckart and his staff will oversee all of the facilities, along with Aquatic Center Director Adam Nelsen, Jasen Kelly, Director of the Boys and Girls Club, and Sherry Parsons who directs the Senior Wellness Center.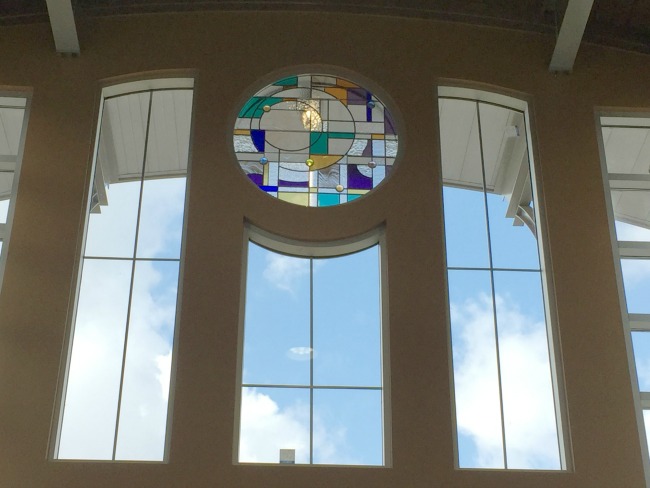 Small group tours led by Parks Department staff are currently underway. Open to the public, the grand opening will begin at 10 a.m. and will continue throughout the day April 1. Basketball games in the Boys and Girls Club that evening will pit the Benton Police Department against the Benton Fire Department and later the Benton Parks Department will face the Boys and Girls Club Staff.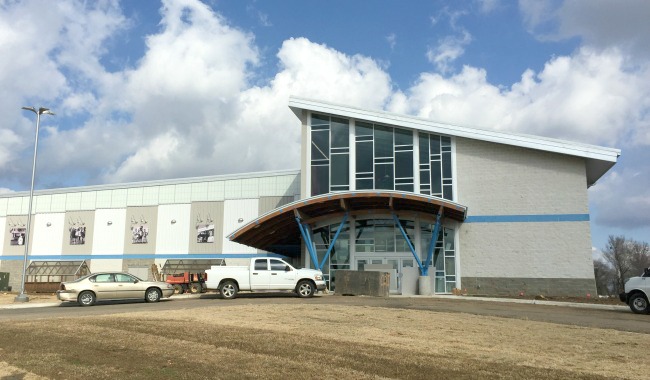 With the opening of the Aquatic Center, Benton will have its first public pool in nearly 40 years. It will officially open at 11 a.m. during the Grand Opening and will be led by 7 members of what Mattingly calls his "Cool Pool Kids Club" who will have the opportunity to christen the two-story pool slide they helped design. The slide, accessed by a circular staircase, weaves its way outside the building before re-entering into a landing area in the splash pool.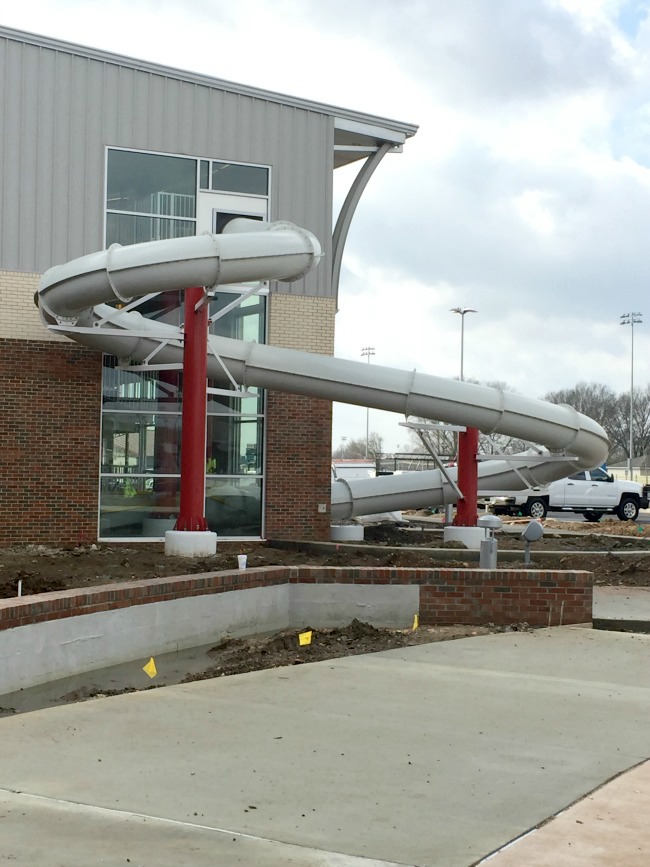 Mattingly believes the Aquatic Center, complete with its competition pool, party rooms and rock climbing wall, will rival anything in the state. While it is a public pool, it will also be used by the Benton High School swim team for its practices and competitions. Spectators attending those competitions will have access to nearly 250 seats in the viewing area.
Architecturally, Mattingly noted that every structure at the park contains an arch at its entrance, helping to unify all of the buildings and the nearby Holland Baseball Complex where the concession stand is being renovated to match the other Riverside Park facilities.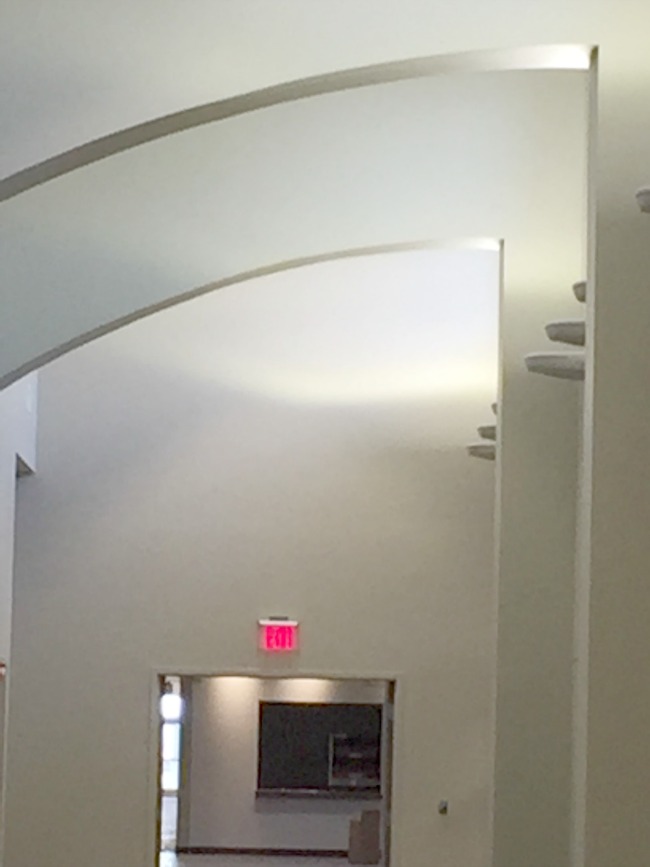 The Boys and Girls Club, which currently accommodates 400 kids a day, will now be able to host approximately 800. Built atop the old airport runway, the Club carries the aircraft theme throughout its decor beginning with the entrance to the building which appears as Runway 2017. Large model airplanes are suspended from the ceiling.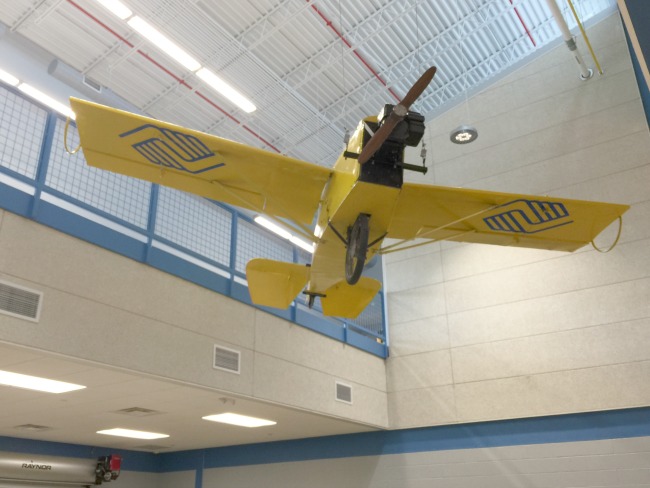 Participants in the program will have access to 3 full basketball courts, craft and game rooms and study rooms. According to Boys and Girls Club Director Jasen Kelley, "The size of the new Club gives us much more room to serve more children and families…deepening the impact for our community's most at-risk citizens."
Mattingly strongly supported the inclusion of the new Boys and Girls Club in this project. "Our kids need a safe, fun place to go when they get out of school. Here they can play with their friends and get the help with schoolwork they might otherwise not receive."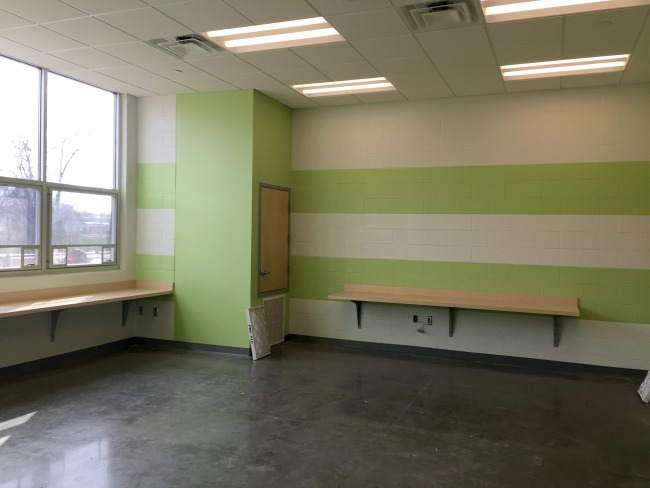 The former Boys and Girls Club located on Cox Street will be redesigned to house a facility appealing to older kids who can easily reach it from both the junior and senior high schools. The old Senior Activity Center on Jefferson Street, originally funded with public donations, will be refurbished as a satellite police station.
Memberships for the new park facility are currently being sold with the first 1000 members receiving a lifetime lock rate. As long as they remain current, those account fees will never increase. Eckart said he expects all of those lifetime lock memberships to be taken before the Grand Opening.  Annual, monthly and daily rates are available. Youth ages 3- 17 and senior adults 60 and older receive memberships at reduced rates.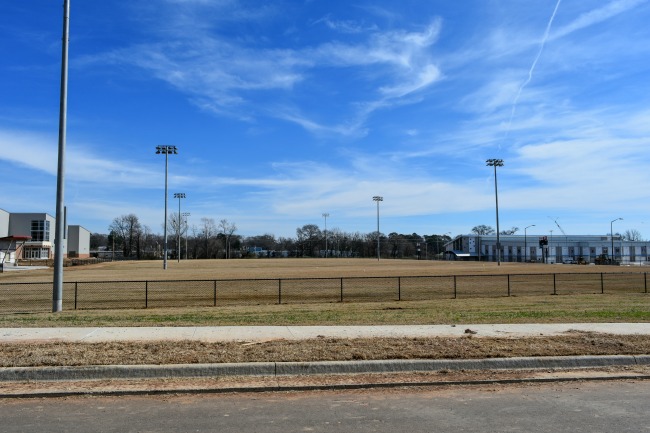 Mayor Mattingly believes with the Riverside Park facilities accommodating up to 5,200 people, it will be able to compete for concerts as well as state tournaments in basketball, volleyball and swimming.  The Riverside Park Soccer Complex and Holland Baseball Complex are expected to host major tournaments as well. Mattingly also expects to draw multiple conventions and events when the park is used in conjunction with Benton's popular Event Center.
"Our quality of life truly is being enhanced with the completion of this gorgeous complex," said Mattingly. "The architectural firm of Black, Corley and Owens has done an incredible job with designing it and all of Benton can be very proud."
Those interested in arranging a tour or inquiring about memberships may call the Benton Parks and Recreations Department at 501-776-5970.
All photos used with permission from Debbie Arnold, Brent Davis and City of Benton.