Having the Little Red River in your backyard has its perks, especially when your birthday rolls around and you are looking for a fun, different way to celebrate.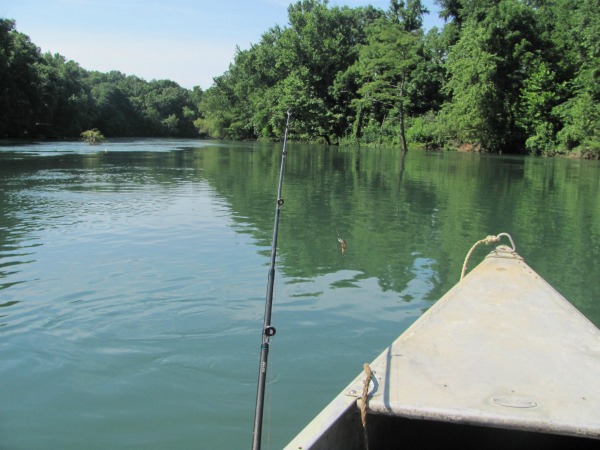 We have Heber Springs and Greers Ferry Lake just minutes away and the Little Red River within walking distance of our backyard. It's not a bad place to live when your town slogan is "Home of the Rainbow Trout."  But sometimes, living in the area and getting focused on day-to-day duties, you lose sight of what a gem you really have right where you live.
Some friends helped us realize what a great resource we have just minutes from our house. They bought kayaks and would regularly go enjoy a few hours on the river during a weekend. We started hanging out with them and were immediately smitten with the treasure we had in our backyard.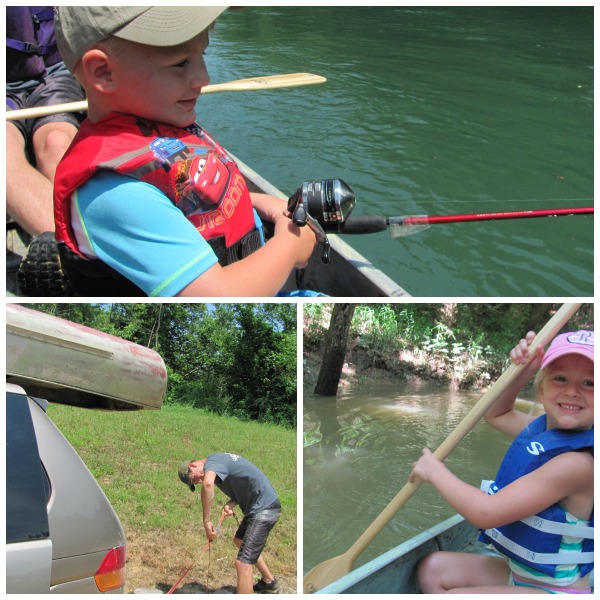 When it comes to birthdays, we like to celebrate by adventuring together and making memories as a family. Our birthdays usually involve some sort of outdoor Arkansas fun, like we did for my son's 4th birthday when we ran Toad Suck and climbed Sugar Loaf Mountain. So, it was only natural that on my birthday last year, we headed to the Little Red River for a bit of an Arkansas adventure.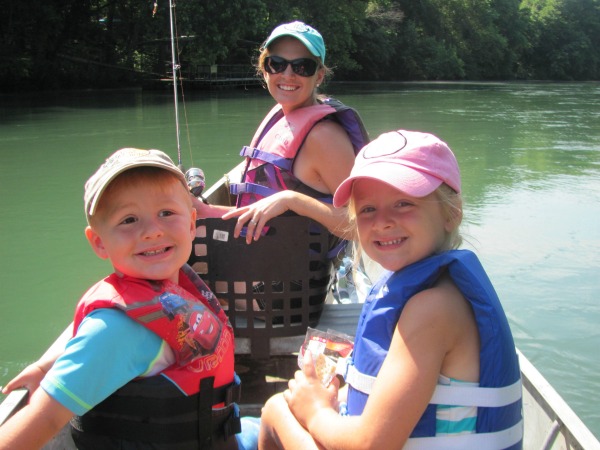 This was our kids' first time out in the canoe. They loved it! But, they are oh-so-different in personality and style. The little outdoorsman only wanted to fish the whole time on the float and take it as a nice, leisurely stroll. In contrast, the driven, oldest child wanted to master her paddling and steering skills and see how fast we could make it from place to place.
As we enjoyed a family day out on the river, I was thankful to have the resource so close and I hope for many more trips out there as our kids get older. I'm picturing lots of celebrating, riverside chats, and fun being had within minutes of our house. I also hope to perfect my grilled trout recipe so someday I can share it with all of you!
If you don't live close and don't own kayaks, canoes or fishing boats, no worries. The locals have you covered. Beyond Boundaries rents out kayaks and Beau's Guide Service specializes in taking people on guided tours to trout fish and enjoy the Little Red River.
Plan that special birthday celebration in your own Arkansas backyard this year. Tell us where in Arkansas you would like to spend your birthday this year?