Welcome to Searcy!
Every August, the population of Searcy, Arkansas grows by about 7000 people when the students return to the campus of Harding University. I originally came to Searcy as an 18-year-old college freshman, all the way from Vermont, way back in 1996. When I met and fell in love with a local boy and decided to stay, no one was more shocked than myself.
Over the last 18 years, I have watched Searcy grow to become a town that I love and a town that is cherished by the people who live and visit here. Whether you've been to Searcy before or not, it's worth checking out (again). Here are a few "must-see" and "must-do" things that are unique to Searcy.
Sites
The Pioneer Village is located on Higginson Street and is a collection of 19th century buildings that have been saved throughout White County by the White County Historical Society. The buildings include a log cabin, a post office and an old school house. The site also includes old farm equipment and vehicles. Open House events include vendors, square dancing, food, and tours of the buildings. The Fall Fest is Nov. 1 – 2 and the Christmas Open House will be held on December 6th.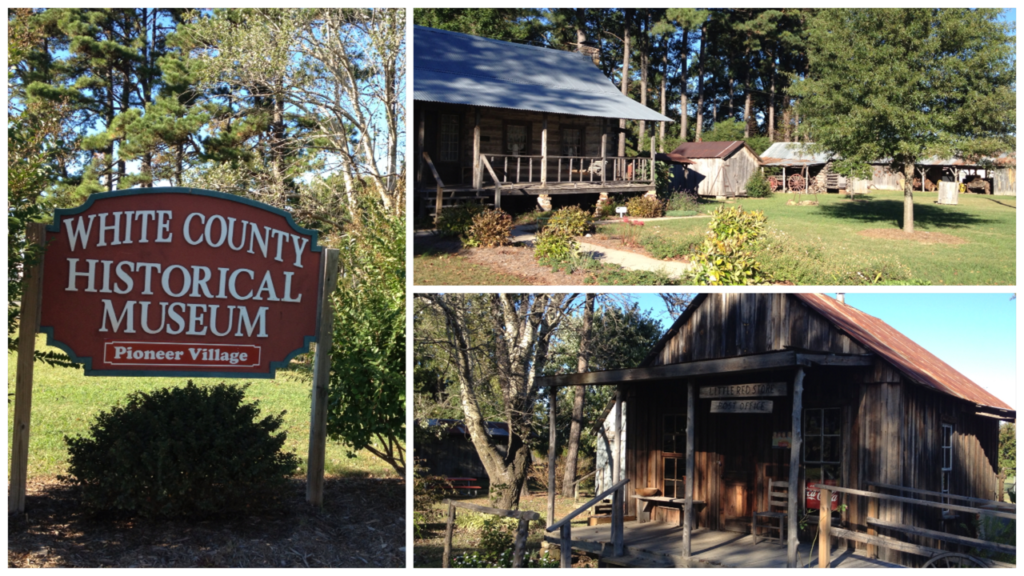 White County Courthouse – The White County Courthouse, built in 1871, is the oldest courthouse in Arkansas. There are monuments on the grounds that honor confederate soldiers as well as soldiers who died in World War I, World War II, and the Korean War. The grounds of the courthouse host the farmers market, the Get Down Downtown festival, Trick-or-Treat on the Square and are a must-see sight at Christmas when the entire courthouse is illuminated for the "Holiday of Lights."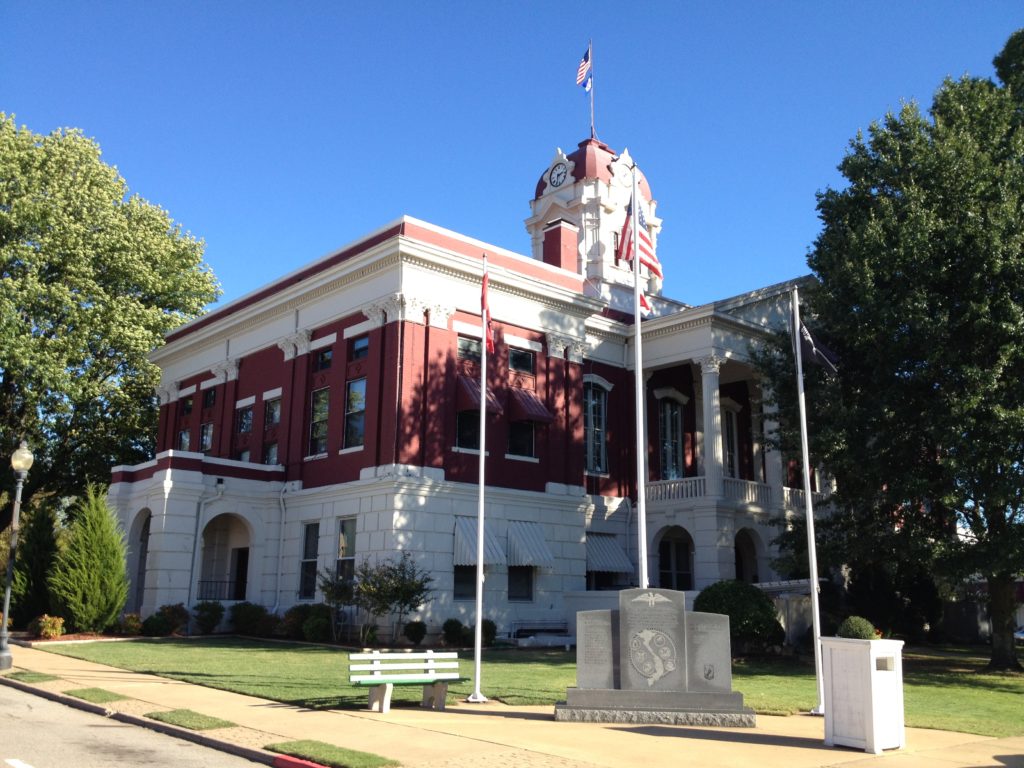 Eateries
Midnight Oil – Midnight Oil Coffeehouse opened in 1997 and is now owned by the Kibo Group which is a nonprofit that works with East African communities to help them overcome poverty and injustice. All of Midnight Oil's coffee beans are roasted at RoZark Hills Roasterie in nearby Rose Bud. Midnight Oil also supports local musicians and artists and hosts concerts on a regular basis.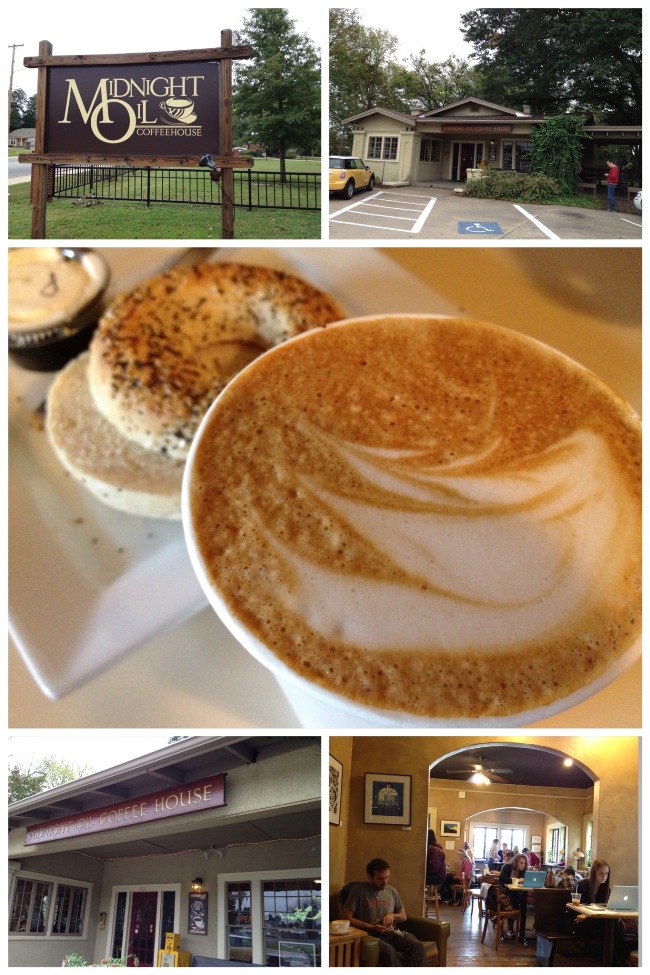 One of Searcy's newest establishments, Slader's Alaskan Dumpling Co. (or SADCo. for short) brings a unique bit of Alaskan and Russian influence to Searcy. The handmade chicken, beef and potato dumplings are based on the "Pel'meni" which originated in Russia. The dumplings are served covered in a buttery sauce with hints of curry, cilantro and the ever-popular Sriracha chili sauce and comes with sour cream and a canned drink. The menu is simple, but delicious. SADCo. is known for their record player and phenomenal record collection, so when you come, plan on sticking around to listen to some vintage tunes or to hear a set by a local band.
Activities
Indoor rock climbing is an excellent physical activity for any age and the Zion Climbing Center is the perfect place to get your climb on. Zion is a nonprofit Christ-centered organization which uses rock climbing to provide a value-based service to the community. They are open from 6 p.m. until Midnight (or later) every day except Sunday.
With three high schools and a college, there is a football game happening nearly every weekend in the fall. Come out and cheer on the Searcy Lions, the Riverview Raiders, the Harding Academy Wildcats or even the Harding (University) Bisons. If you happen to be a fan of the visiting team…well I guess that's okay too!
Recreation
The Searcy Parks and Rec department maintains a system of beautiful biking and walking trails throughout Searcy. The trails cover over 6 miles and snakes through several of the city's parks. These trails are popular for bikers, runners and walkers during all four seasons.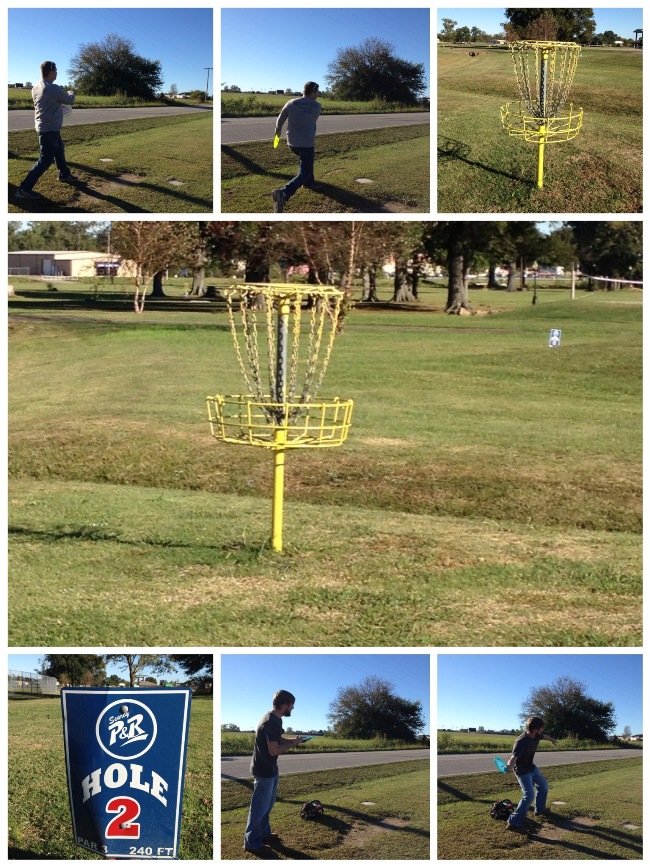 Disc (Frisbee) Golf is popular amongst the students at Harding University, but is a great sport for any age and a great family activity. The city is home two Disc Golf Courses. The first course maintained by the Parks and Rec Department is located in the Industrial Park in Searcy near the soccer fields. The second course is located on the campus of Harding University but is open to anyone. Both courses are free to use but you do have to provide your own discs. Discs can be purchased locally at Bike City.
Community
The Searcy Certified Farmers Market takes place seasonally on Saturdays and Tuesdays. The market is a wonderful place to catch up with the locals and to grab some fresh locally-grown produce. You can keep up with the market on their Facebook page.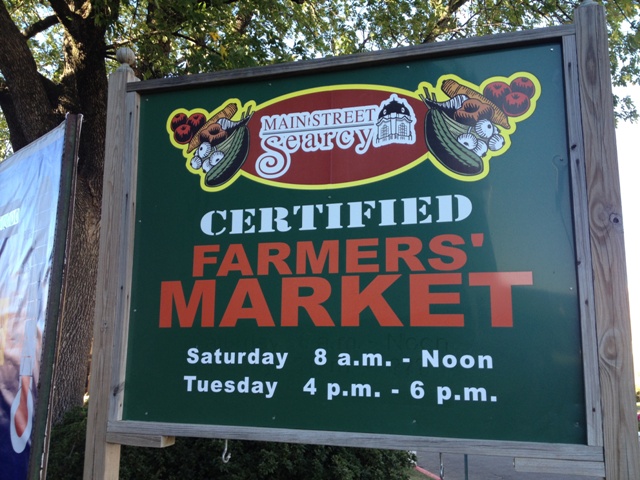 Searcy was originally known as White Sulfur Springs. The now capped-off historic sulfur spring is housed under a gazebo in Searcy's Spring Park. These waters were once part of a therapeutic health spa located in town. Spring Park has benefited from some revitalization in the past few years and is now a wonderful place for families. The park hosts outdoor movies in the summer and a variety of community events take place in the park throughout the year. The park is also a starting point for several 5K's and other races and is the home to Barkin' in the Park a fun event for you and your pet hosted annually by the Humane Society of Searcy.
You
It looks like the only thing Searcy is missing now is YOU!