Traditionally, Thanksgiving has been a family holiday. Extended families gather together to celebrate their blessings. Food is enjoyed, games are played, cousins get to hang out and everyone tries to avoid Grandma's cheek-pinching-fingers. Kids are forced to give up their beds to the adults and bedrolls take over every inch of floor space. Sounds like fun, right? No matter the trials that came with these get-togethers, some of my most cherished memories from childhood involve our family Thanksgiving dinners which often morphed into a multiday event.
When I grew up, got married and moved out on my own I longed to replicate the chaos and joy that came with Thanksgivings of old. Yet like many young adults, I found myself hundreds of miles away from my family and only a single day off from work. If I was lucky. In the early years, money was tight and a cross-country overnight trip was out of the question.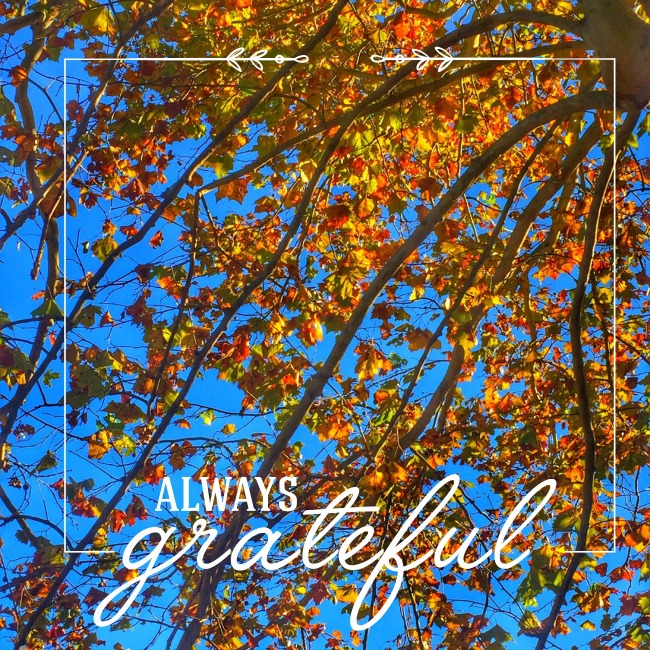 My husband and I (well mostly I) cooked big, elaborate Thanksgiving dinners the first few years we were married. My mother-in-law usually joined us but we cooked more food than the three of us could eat. Seven days of turkey leftovers gets awfully boring!
When a co-worker's family suffered a house fire just before Thanksgiving one year, we hosted our first Friendsgiving event and a new tradition was born. Many people host Friendsgiving as a separate event on another day but for us it became the main event and we host it on Thanksgiving Day. Over the years the faces around the table have changed but they have each become a little more like family rather than just friends.
No matter when you decide to host a Friendsgiving event, there are some things you want to consider so it is successful. Here are 9 Tips to Make Your Friendsgiving a Success.
1. Start small.
Begin by inviting one or two people who may not have a place to land on Thanksgiving. Your first Friendsgiving doesn't have to be a huge neighborhood event.
2. Ask each guest to bring a dish.
Nearly everyone has a special dish they enjoy on Thanksgiving. Have your friends each bring a dish to share with the group. You want to ask ahead what each guest will bring so you don't have five people arrive with a bowl of cranberry sauce.
3. The host should cook the turkey.
Have you ever tried to transport a cooked turkey? If you have, then you know why it just isn't done! Save yourself the frustration and the risk of an undercooked or cold turkey by prepping the bird yourself if you are the host.
4. Don't assume you can cook your dish at the host's home.
You have been asked to bring a sweet potato casserole to a Friendsgiving event. Cook that casserole and bring it with you ready to serve. Don't bring all the ingredients to prep at your friend's house. On Thanksgiving, oven space is a rare commodity and most dishes will keep well in a crockpot. Insulated casserole carriers are also handy. In pinch, you can wrap the casserole in several towels and place it in a cooler which will insulate it enough to keep it warm.
5. Set the table the night before.
There is nothing worse than rushing around to get the table set last minute. The 30 minutes before the meal is served will likely be the most chaotic. Wait until this point to set the table and you run the risk of discovering that all the forks are dirty and still in the dishwasher. Set the table the night before and cross a pretty big item off your to-do list.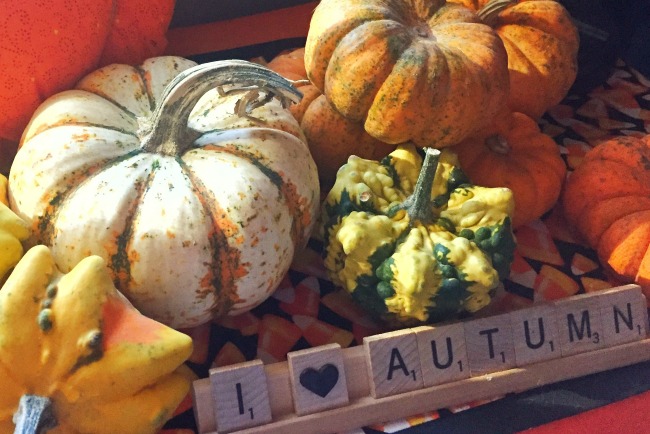 6. Keep decorations simple.
The table decor need not be fancy. Let the food be the star of the show. I like to look to nature for my decor. My favorites are leftover pumpkins and gourds from Halloween, Indian corn, pine cones and fresh whole cranberries.
7. Keep your guests occupied.
Provide a variety of things for your guests to do. Watching football is a must but consider having a few footballs on hand for your guests to toss around in the yard. A Christmas craft table is always fun, especially for the kids. Games that promote conversation such as Table Topics, Never Have I Ever, Would You Rather and Twenty Questions are great if there is a lull.
8. Plan to share the leftovers.
Have plenty of take-out containers available for your guests and encourage them to fill them up. There will be less mess for you to deal with in the coming days and passing out the containers can also be a good signal that it's time to leave. There is nothing worse than a guest who doesn't get the signal that it's time to go home.
9. Go local for dessert.
Dessert is almost as important as the Turkey. I'm great in the kitchen but my baking skills leave something to be desired. Arkansas is full of great bakeries and pie shops. Save time and oven space and buy your pies from your favorite local bakery. If your aren't sure where to go, here is a list of several bakeries around the state that would be pleased to do your holiday baking for you.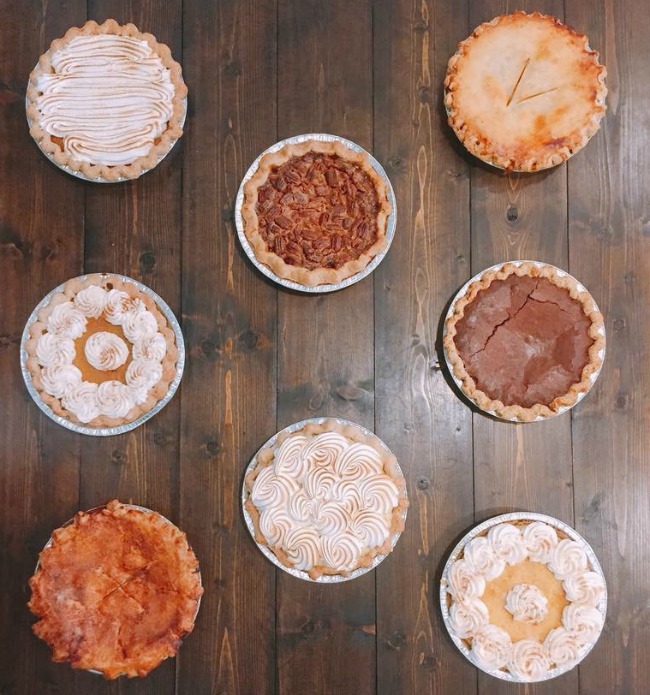 Thanksgiving Pie options available from Honey Pies in Little Rock.
Jonesboro
FANCY FLOUR BAKERY
2606 East Nettleton
Jonesboro, Arkansas
(870) 336-YUMY(9869)
fancyflourbakery@gmail.com
Keo
Charlotte's Eats and Sweets
290 Main St
Keo, AR 72083
Call ahead. Cash only.
(501)842-2123
Pine Bluff
Lybrand's Bakery
29 Hazel Street
Pine Bluff, AR 71603
(870)534-4607
Little Rock
Honey Pies
315 N Bowman Rd. Ste 14
Little Rock, AR 72211
(501)613-7950
Texarkana
Munchables Bakery
4424 W. 7th St.
Texarkana, TX 75501
(430) 200-2828
Russellville
Kneading Hands Bakery
411 W. Parkway Dr., Russellville, AR 72801
(479)968-8945
NWA
Fork & Crust Pie Company
Village on the Creeks
5208 W Village Parkway #11
Rogers, AR 72758
(479) 268-6634