Russell Lemond is an artist based in Little Rock. A native of Arkansas, Russell graduated with an MBA from the University of Arkansas in Fayetteville. His first career job with IBM motivated him to put down roots in Little Rock, and he's never looked back.
He started creating art in 2008 after the loss of a job. He says, "My entrepreneurial blood runs thick, and I've always had a creative element in my character, so I began making furniture out of aluminum that I had scoped out at an aluminum boat manufacturing place. At the time, industrial design was really hot, and it fits in perfectly with how my taste runs in design."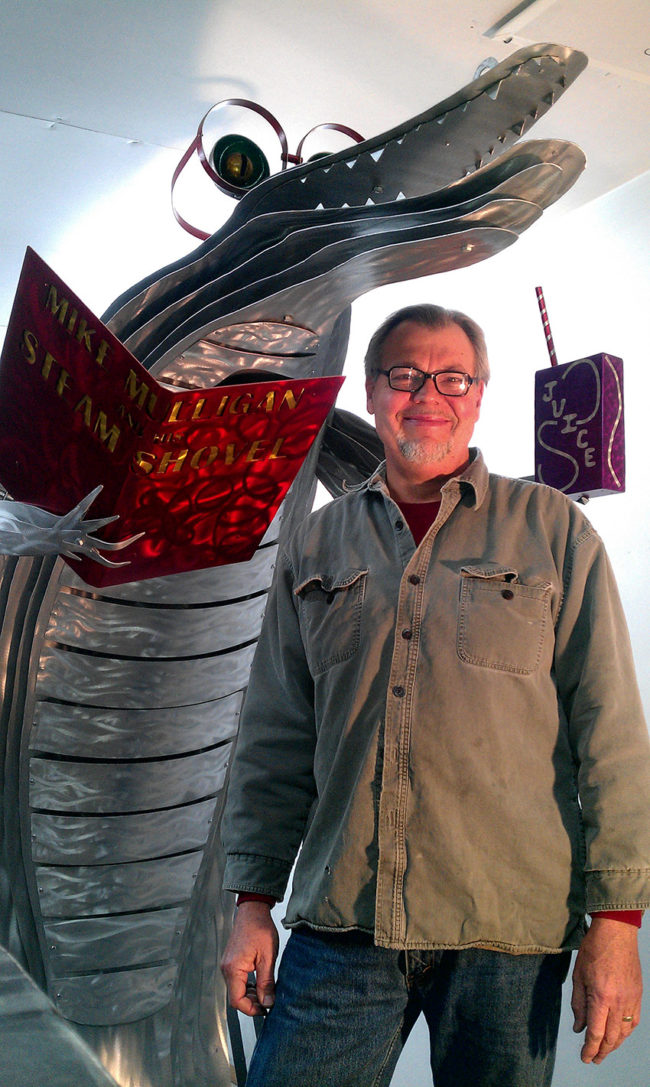 Russell is one of the artists whose work will be featured with Art in its Natural State, coming up soon on Petit Jean Mountain.
Russell's Medium of Choice
Russell's very first piece of art was a coffee table made out of an aluminum diamond plate for a friend. Since then his work has evolved from what he calls "functional art" (furniture) to what he says is "true art."
While functional art feels as though it's limited, true art has allowed him to expand his creativity. He's now able to create complex curves and angle bends that have opened up whole new avenues for his work.
Russell works only with aluminum because it's so lightweight that he can bend it and shape it to exactly what he wants without the use of heat. He also uses an abrasive brush to create a swirling effect, in turn giving his pieces a holographic appearance. His work encompasses a contemporary, abstract design style.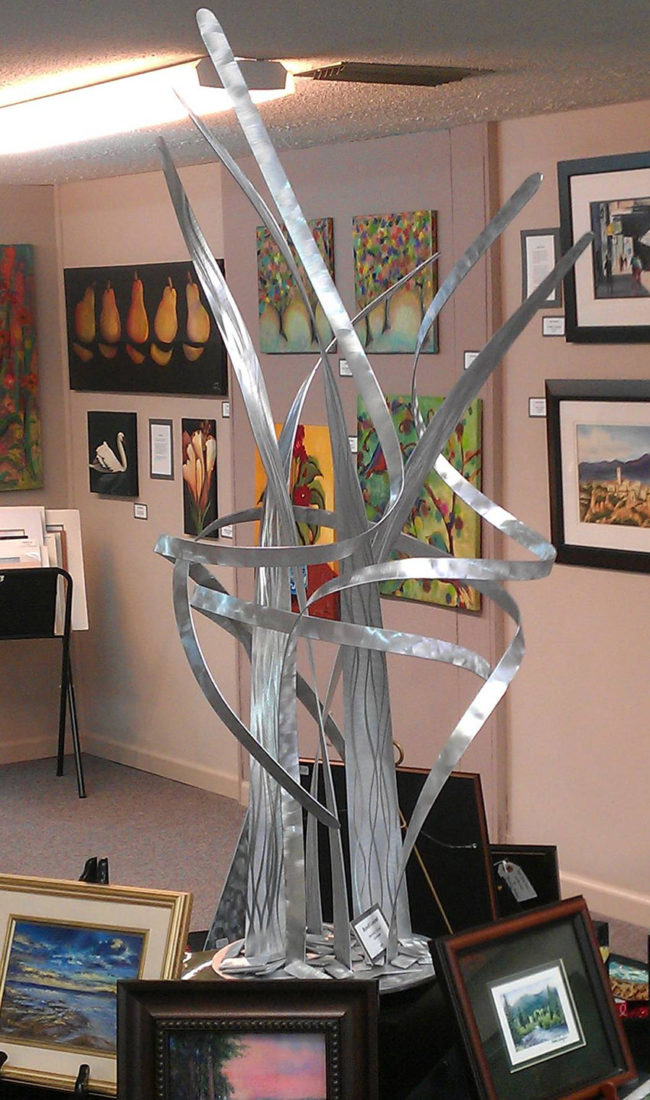 Personality is most apparent in the names he gives his pieces. Russell enjoys the whimsical and wants people to look deep into the piece to enjoy it to its full extent. He also enjoys adding mathematical elements to his work and has even been asked by a math professor if he's a mathematician because she recognized the geometrical progression he used in his design. He says, "I've found that by employing any number of mathematical principles you often have the math doing the creative work for you."
When asked what his favorite piece he's ever worked on has been, it is "Allies Favorite Book," a piece that's displayed on the grounds of the Hilary Clinton Children's Library in Little Rock.
Who/What Inspires Russell?
When asked who inspires him, his first thought is Alexander Calder and his mobiles. He also mentions Wassily Kandinsky and his abstract work. Of course, it would stand to reason that Russell enjoys the architectural designs of Frank Lloyd Wright, as well as Charles and Ray Eames.
Another Arkansas artist Russell feels is truly inspirational is Marlene Gremillion of Hot Springs. They met when Russell began to display his work at Butler Gallery in downtown Little Rock.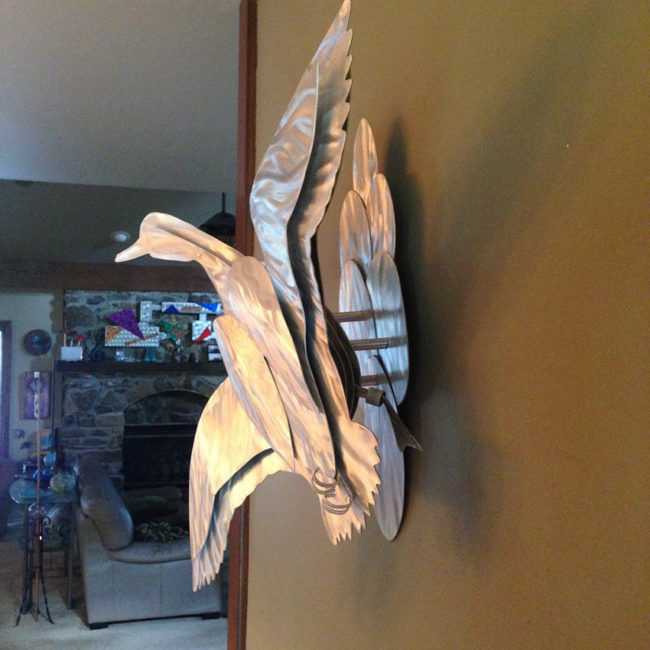 Russell enjoys collecting miniature architectural wonders from around the globe. He also enjoys playing golf with the same friends he's played golf with for almost 40 years.
When it comes to customization, aluminum isn't the only medium Russell works with. He also enjoys restoring cars and motorcycles, zeroing in on building replica old board track racers.
Finally, an Arkansas place Russell finds inspiration in is Lake Norrell, where he and his wife have a cabin, a place of escape from the rat race of life.
Russell's Workflow and Space
All of Russell's tools of the trade are housed in his 800 square foot basement at home. It's where he does his best work. A look through Russell's tools might give you a glimpse of his "60-year-old Pexto foot shear, a slip-roller, a 52-inch box/pan brake, two welding units, and a plasma cutter."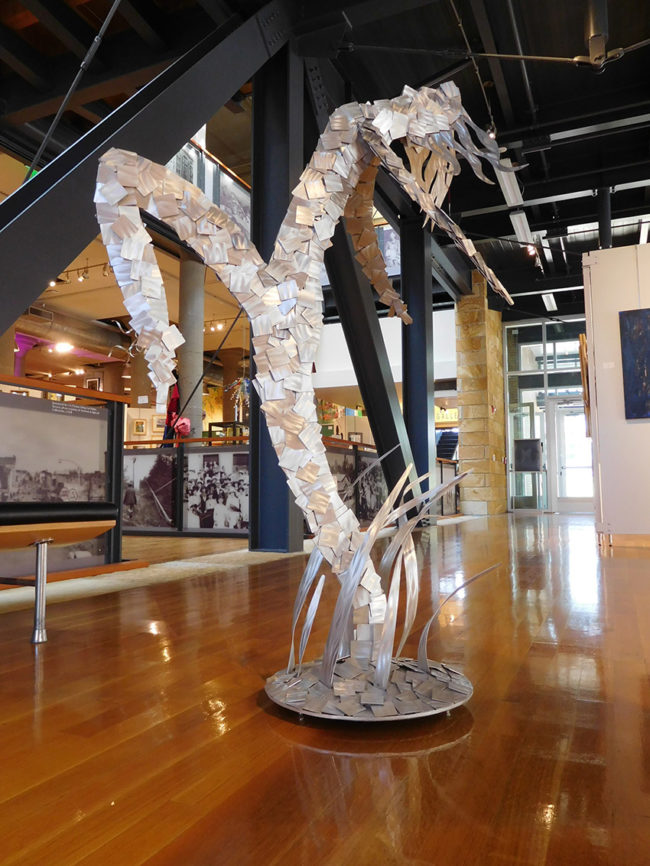 When asked what his workflow looks like, Russell says that most of the time, the process starts with whatever materials he has in his studio. He says, "I'll arrange it on my worktable, maybe go over to the slip-roll machine and put a nice curve to it and turn it all sorts of ways until I picture a form starting to come together. Other times I'll simply take identical pieces of material and apply some mathematical ratio to where it's bent and see what happens."
What Does Russell Hope People Understand About His Work?
In Russell's words regarding the artwork that will be displayed with Art in its Natural State, it "will be the largest piece I've done to date. I've gotten to where I like to do big stuff that takes up lots of space with minimal material. Without giving too much away, it represents something that grows."
When asked what it means to have his art displayed with Art in its Natural State, Russell answered that "this is the highest profile event I've been selected for. I'm also very glad to represent Arkansas in the selection the judges chose from the many entries." He says he is honored and happy to be a part of this wonderful event.
Russell jokes that he doesn't create art for an emotional response or social statement. Instead, he creates it for fun because it's what he loves to do. 
He loves to see the smiles or light bulb moments on the faces of those who look upon his work. He says, "It's almost like I'm giving them a little peek inside what goes on in my head."
Russell also has a word of advice for other entrepreneurs. He says, "I mentioned earlier that my entrepreneurial blood runs thick as evidenced by the many ways I've made a living over the years. Creating art and the joy that comes from talking to a patron about a piece are rewards in themselves, but all artists that want to be considered 'professional' must realize that this is a business, and it should be approached as such. Otherwise, it's just a hobby that you end up paying all the bills for."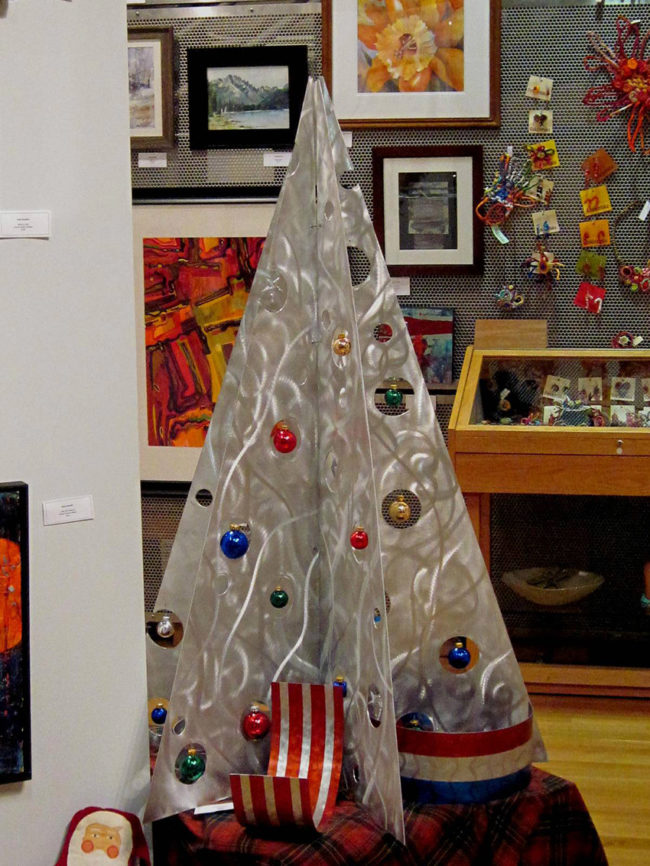 Art in its Natural State on Petit Jean Mountain
You are invited to attend the kickoff event for Art in its Natural State on Saturday, April 28, beginning at 9 a.m. Admission is free; however, the Winthrop Rockefeller Institute asks those who want to attend to register for the event here.
A reception, which requires tickets (purchase at the link above), will be held in the evening beginning at 5:30 p.m. It will be an opportunity for attendees to meet and mingle with the artists, eat, drink, and enjoy entertainment by the Arkansas Symphony Orchestra's Rockefeller Quartet and country/folk artist Bonnie Montgomery.
All photos courtesy of Russell Lemond.