While students in the United States struggle to meet the rising costs of higher education, and most of them spend their high school years working extra jobs, counting pennies, applying for loans, and hoping their parents have enough money to help them go to college, the students at El Dorado High School have a different experience.
In what seems like a "too good to be true" tale, the students of El Dorado High School can receive full tuition scholarships upon graduation through a program called the El Dorado Promise. To understand the magnitude of this opportunity, it's important to step back in time and learn a little history about Murphy Oil Company. The Murphy family tree reaches far back in El Dorado history, starting with Charles Haywood Murphy, who invested in local timberland and land tracks in the early 1900s (which would later become pivotal in oil discoveries). His son, Charles Murphy Junior, served in World War II and came home after the war to run the business. He never completed his college degree, and the family emphasis on education and self-improvement began early. Murphy Oil would go on to become an international oil and gas company, with its headquarters located in El Dorado in 1950.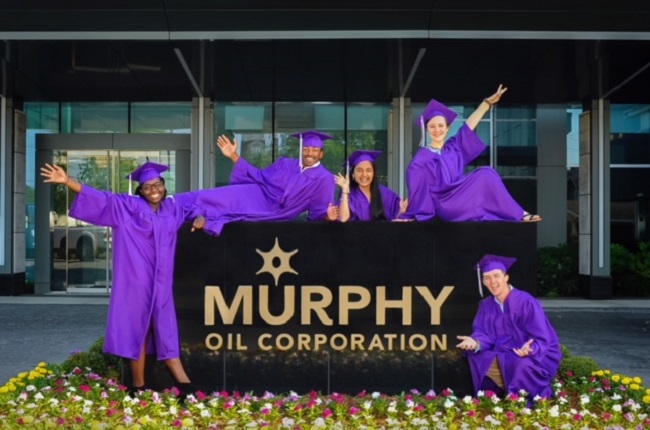 The Murphy Oil corporate culture of philanthropy through education has continued through the years, and when enrollment in the El Dorado school district began to decline (along with most other districts in South Arkansas), the company began the Murphy Education Program in 1997. This program rewarded students for their test scores on standardized tests, but they didn't stop there. Several years later Murphy Oil proposed a $50 million-dollar universal scholarship program.
Unlike other financial aid, the El Dorado Promise is a universal program, with no merit or financial need requirements other than a student having been enrolled since the ninth grade. Students who are enrolled in the school district from Kindergarten all the way through 12th grade are guaranteed 100% tuition paid. There are varying percentages depending on how long a student is enrolled in the school district, ending with grades 9 through 12 receiving 65% of college tuition. The Promise maximum tuition receipt is set by the maximum tuition payable to an Arkansas public university, so students can take their scholarship and attend anywhere in the United States.
When the El Dorado Promise Scholarship started in 2007, it revolutionized not only the future prospects for El Dorado youth but also the educational culture within the entire school district. Teachers talk about the Promise Scholarship in kindergarten. The new students receive "Promise Backpacks," and officials meet with parents at the yearly Kindergarten Bash to explain the scholarship. It's emphasized from elementary school all the way through high school, and the students know that college isn't just a pie-in-the-sky ambition, it's a real possibility in their lives. Sylvia Thompson, the director of the Promise Scholarship program, is proud of the educational culture in her hometown, "Our schools have a college-going culture. Pre-AP classes start in the 5th grade, and our high school offers 19 AP classes."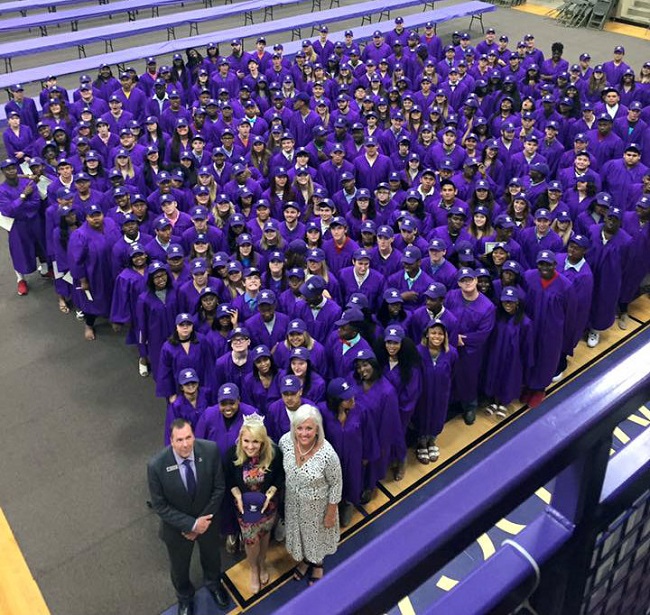 As a result, the college-going rates in El Dorado have surged, going from 62% in pre-Promise graduates, to 82% in current graduates. Every year college students return to campus for the "Pay It Forward" day, where they share their college experiences and give advice to current high school students. A College and Career Readiness program (in coordination with the South Arkansas Community College) provides "coaches" to students needing help with college enrollment, college completion and career placement. Sylvia noted, "Almost 60% of our kids are first-generation college goers, and we place great emphasis on providing them support in knowing what to expect and how to make the most of their opportunities."
The Promise Scholarship has garnered state and national attention. People Magazine, MSNBC, CBS and Fox News have all featured the program. Promise students have or are currently attending universities spread across the country in over 30 states. Speakers at the yearly Academic Signing have ranged from Savvy Shields (Miss America), Sidney Moncrief, President George W. Bush, President Clinton, and Steve Jones (CEO of the Dallas Cowboys).
And when examined on a more personal and local level, the positive effects of the Promise Scholarship have come full circle with El Dorado High School Graduates who return after college to work in their hometown school district. Student's artwork and essays about the El Dorado Promise Scholarship hang throughout the school, and the overall atmosphere in the El Dorado School District is one of hope and optimism. To learn more about El Dorado's Promise Scholarship, visit their website here.