A couple of years ago we started a front yard renovation meant to redirect the flow of water in our yard when it rains. That project turned into an enormous project as we kind of bit off more than we could chew at the time.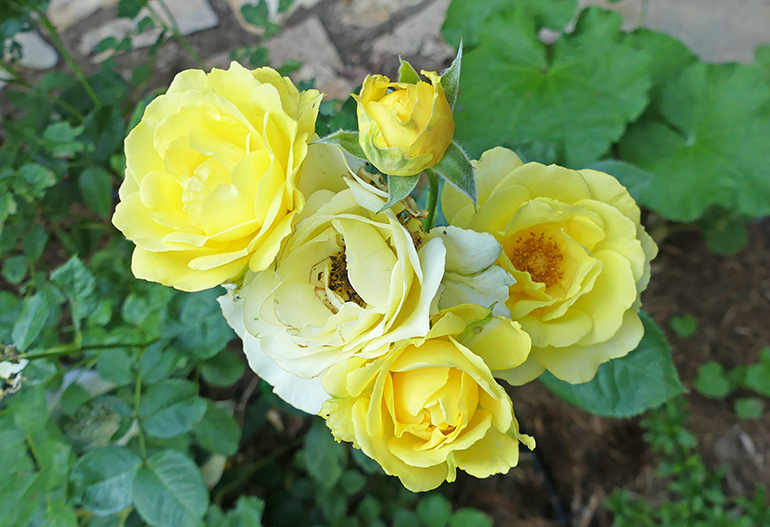 Over time we've worked to transform the space into a functional and beautiful garden area, including vegetables, fruits, herbs, and flowers. My goal is to make it into a cottage garden, even though it's still got a long way to go before it completely fits the bill for a cottage garden.
What Constitutes a Cottage Garden Anyway?
Honestly, the definition of what constitutes a cottage garden is very broad. It's morphed over the years, as it's gone from a focus on edible and practical types of plants to including more and more flowers and ornamental plants. A cottage garden does tend to be overflowing with flowers and plants. But I guess you could say whatever types of plants suit your fancy, you can grow in a cottage garden.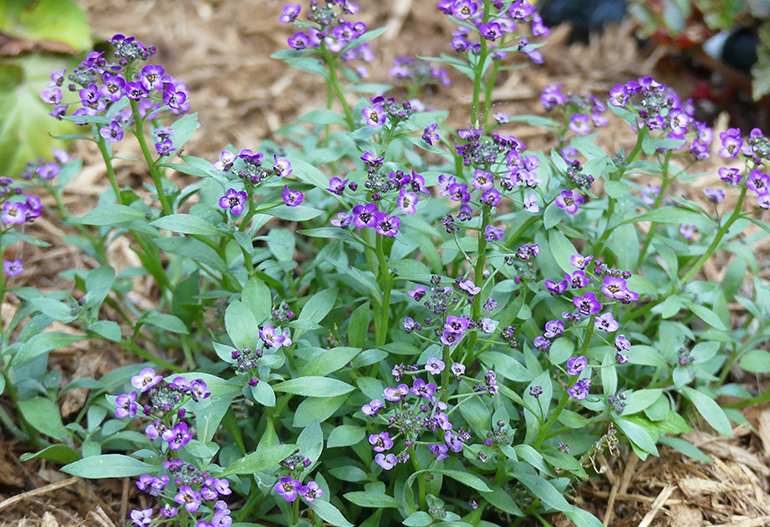 I've looked at gardening sites, magazines, and seed catalogs for inspiration on what to grow in my own little gardening haven. I've looked through photos of old English gardens trying to identify types of plants. And sometimes I just go to the nursery and browse for inspiration.
Perennials are highly recommended because they'll come back on their own, saving both money and time. Wildflowers in Bloom explains each type of plant well.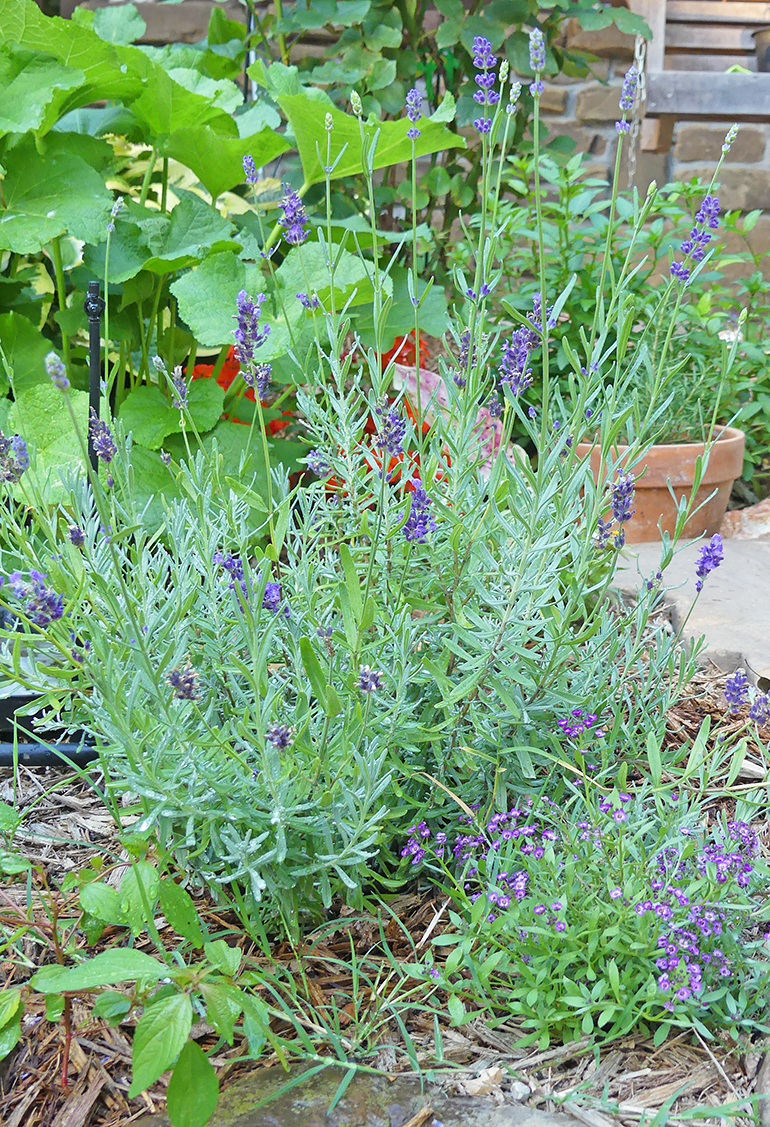 One thing to keep in mind is what types of plants will attract butterflies, bees, and other pollinators, all amazing for your garden. Hummingbirds may even be attracted to your garden blooms.
Flowers to Grow in Your Cottage Garden
Of course, there are vegetables, fruits, and herbs you may want to grow in your cottage garden, things like calendulas, peppers, dill, mint, rosemary, rhubarb, etc.
Below are a few flowers you might consider growing.
Alyssum
Asters
Butterfly Bush
Clematis
Columbine
Coneflower
Daylilies
Dahlia
Delphinium
Dianthus (also known as Sweet William)
Forget-Me-Not
Foxgloves
Geraniums
Hollyhocks (can be considered perennial or biennial)
Hostas
Hydrangea
Iris
Lantana
Lavender
Lilac
Peony
Phlox
Primrose
Roses
Sage
Snowball Viburnum
Verbena
Violas
Wisteria
Yarrow
I'll Leave You with a Little Gardening Inspiration…
Brenda, from The Blonde Gardener, shares bits and pieces of her Arkansas farm where she grows, veggies, flowers, chickens, and bees. In a recent Instagram post she wrote, "Lavender hyssop, milkweed, and coneflowers in the butterfly garden. Not only will these plants attract butterflies, but they also bring in many different pollinators, including bees."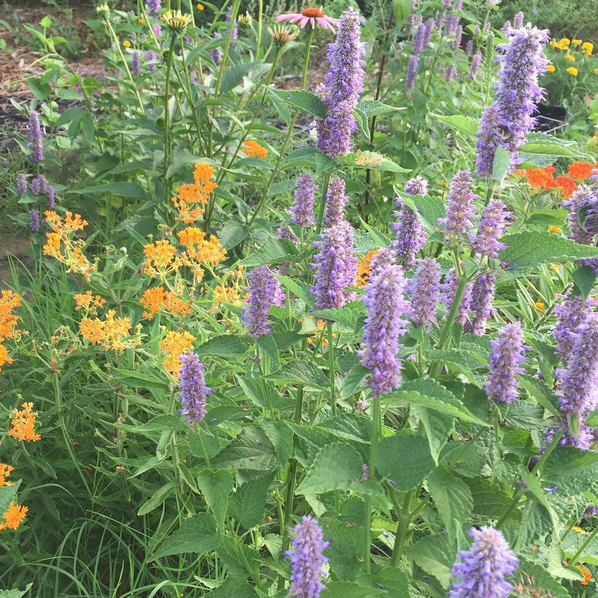 Talya, from Grace, Grits and Gardening, shares stories of food, farm, family, and fun. In a recent Instagram post, she shared a beautiful photo of her "columbine blooming like crazy!"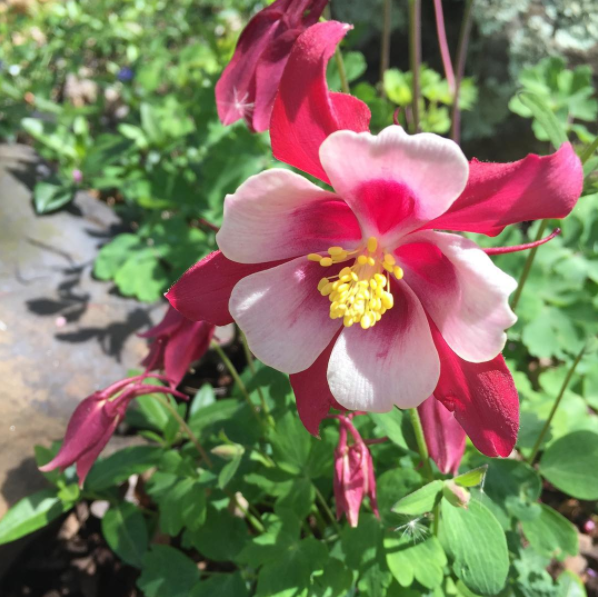 Bethany, from The Little Magpie, loves to explore and write about shiny things that capture her attention, along with the gems of life. In an older Instagram post, she shared a beautiful photo of her former cottage garden and wrote, "This weekend, we went through Snowball, Arkansas (and the towns of Raspberry, Nail and Deer…) while waterfall hunting. When we came home, the snowball viburnum was blooming in our yard – and it always makes me so happy."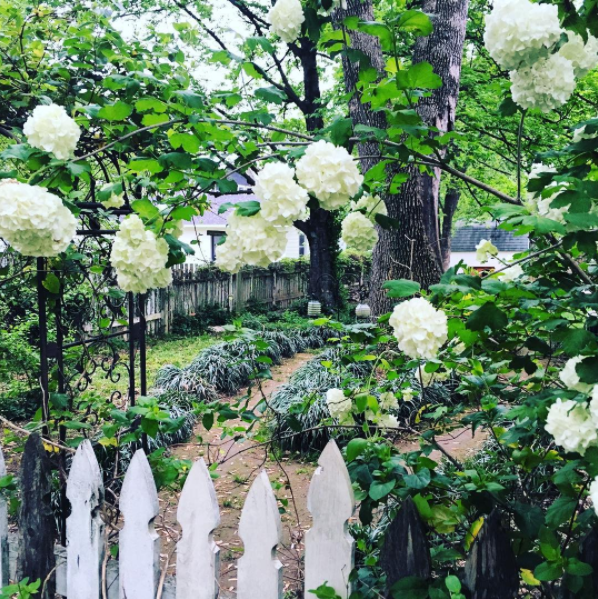 That's one of the best things about gardening, the little surprises that greet you when you come back home after being away. May you be inspired to start your own cottage gardening haven! Happy gardening, friends!