You never really know what is in your backyard until you go exploring. The Bauxite Historical Association and Museum is a hidden gem of a period, place and people who had a significant impact on their community, county, state, nation and the world.
In 1887, bauxite was discovered in Saline County in central Arkansas. Mostly composed of aluminum hydroxide minerals, bauxite was used throughout both world wars as Bauxite the city was the only source of bauxite the substance in the free world.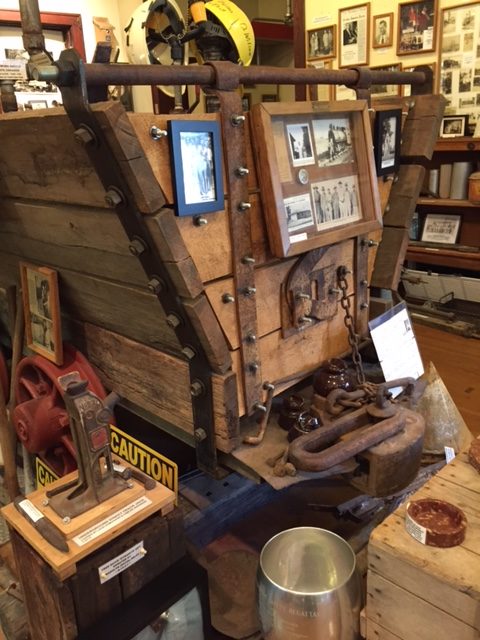 The Aluminum Company of America, better known as ALCOA, built an ore-drying plant in Bauxite in 1903. Until December 1, 1968, the company was the driving force of Bauxite, building a community center, which still stands and serves as the museum, hospital, school, employee housing, a theater and a company store. A stroll through the museum reveals pay envelopes from the 1930s stipulating $18 per pay period with deductions itemized, including a cash advance, rent, hospital, coal, insurance and the Bauxite Merchandise Co., among others.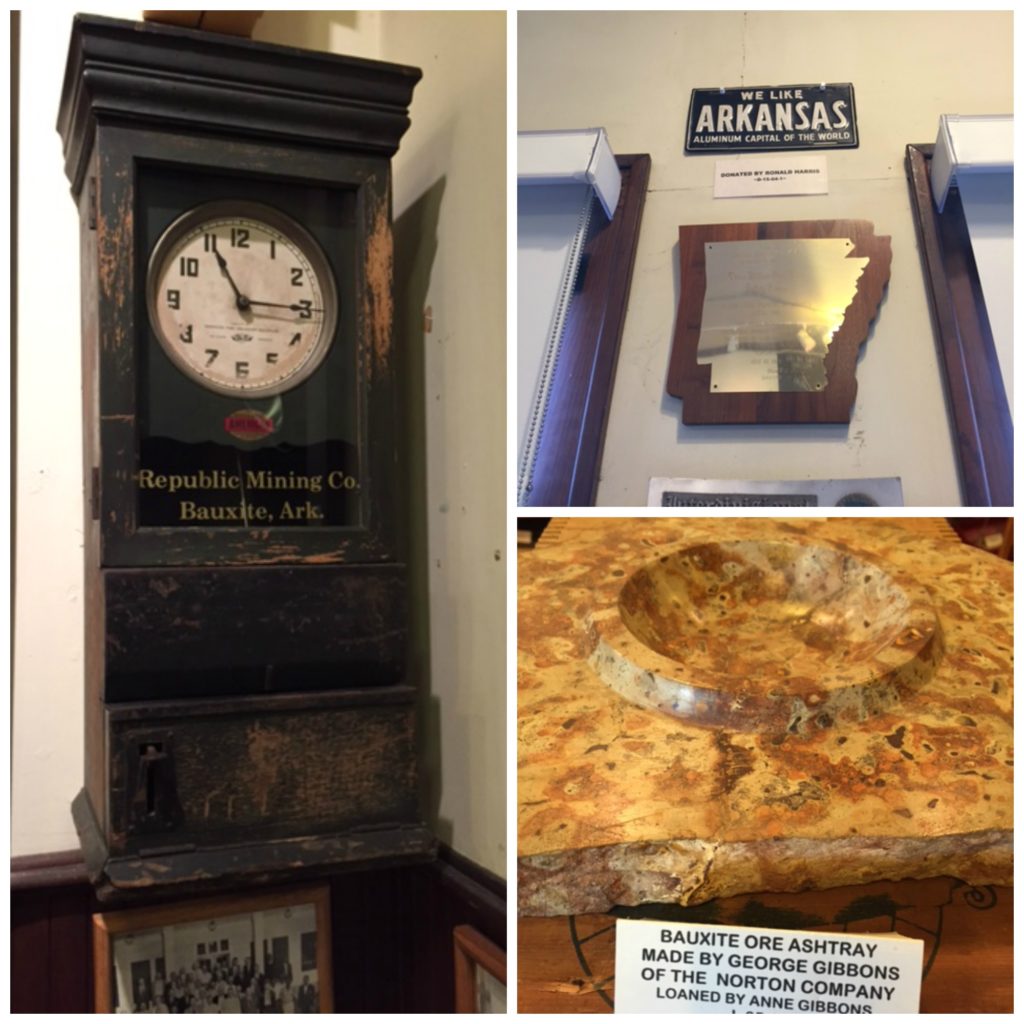 The Bauxite Community House was dedicated in 1926 and features hardwood floors and paneling throughout. Sheathed in aluminum siding, the Hall was constructed by ALCOA for community events and funded by dues from each of the company's employees. The Hall originally housed a library, reading room, game room, areas for both Boy and Girl Scouts, and a full-service kitchen.
Today, the ballroom is still available for event rentals, and in 2015, the Bauxite High School held the 50th reunion for the class of 1965. In fact, the Bauxite Miners and Minerettes have a room all their own in the museum, which features a custom-made quilt with each graduating class's photo memorialized, original pennants, letterman jackets and cheerleading sweaters. The main room features examples of the rocks and minerals found in Bauxite, including tiger's eye and turquoise, as well as equipment and resources the company used to mine bauxite ore, including a mule-drawn cart and a whistle that blew at 8 a.m., 12 p.m. and 4 p.m. and served as the town fire code. Upstairs, there is one of only two dresses in existence made of woven aluminum fabric, which was created by world-renowned Paris designer, Jean Desses.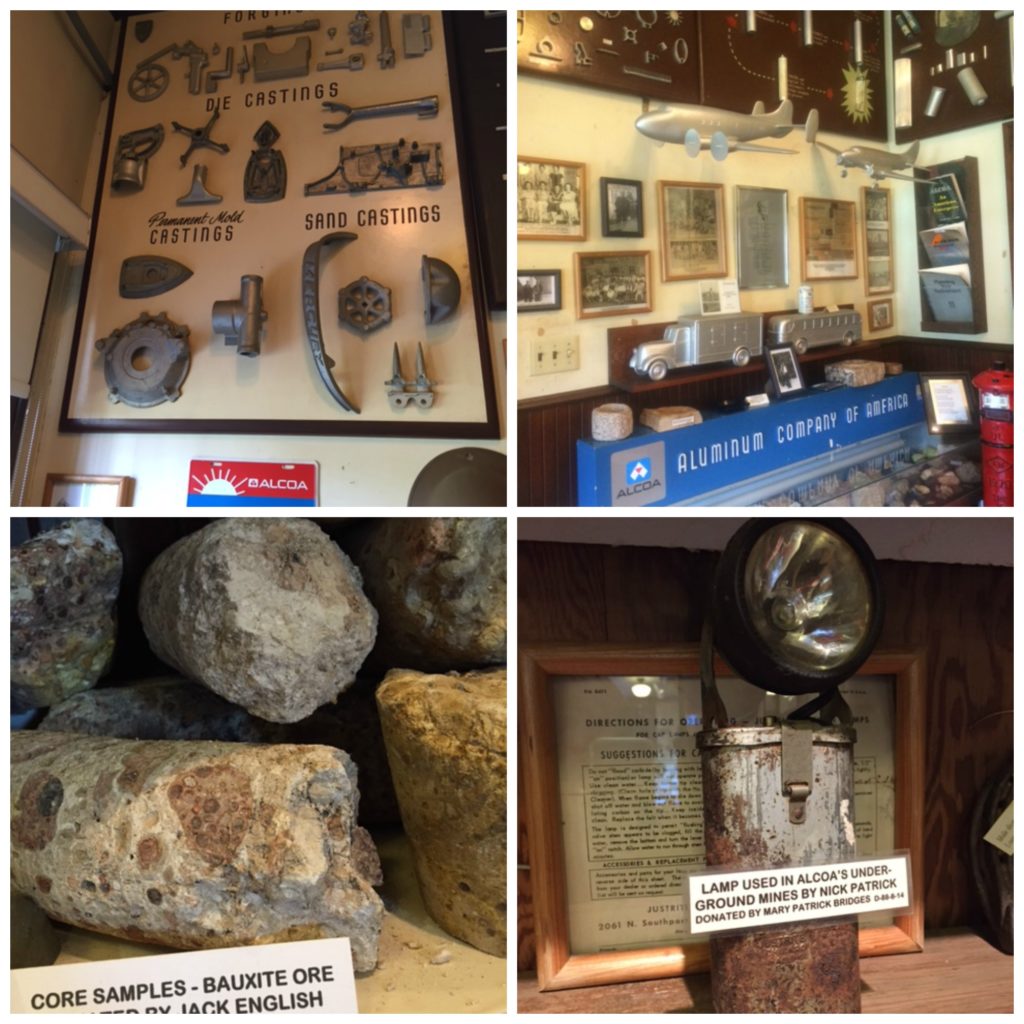 The Bauxite Historical Association and Museum is open Wednesdays from 10 a.m. to 2 p.m. and Sundays from 1:30 p.m. to 4 p.m. Admission is free, but donations are welcome. Located at 6706 Benton Rd. in Bauxite, the museum is just 30 minutes from Little Rock. For more information, call 501-557-9858 or like their Facebook page.