Arkansas has a stellar history of citizens who are committed to serving others. From politicians to medical pioneers, civil rights activists and war heroes, we have a long list of sons and daughters of our home state in which we are proud. Following in this great tradition of service and self-sacrifice is the founder of the Rogers-based organization, Sheep Dog Impact Assistance.
As described on their website, "Sheep Dog Impact Assistance (SDIA) is a national nonprofit organization that exists to engage, assist and empower the men & women who make up our nation's military, law enforcement, fire & rescue, and EMS professions – society's protectors, our 'Sheep Dogs.'"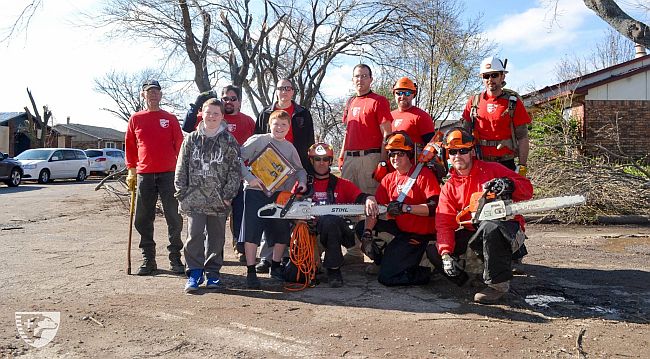 History of Service
Marine Sgt. Major Lance Nutt was motivated to take action as he watched Hurricane Katrina devastate coastal communities from Alabama to Louisiana in 2005. Nutt had years of military experience that included emergency and logistical training. With that background and lessons learned by being part of a service-minded family, (his father founded another service-oriented organization, LegendTreks), he decided he couldn't just sit in his living room and watch the tragedy unfold on his television.
Nutt reached out to his local network of businesses and friends for supplies and loaded a truck and trailer with water, blankets, military meals (MREs), and other items they believed would meet the most immediate needs of people in the storm-ravaged communities.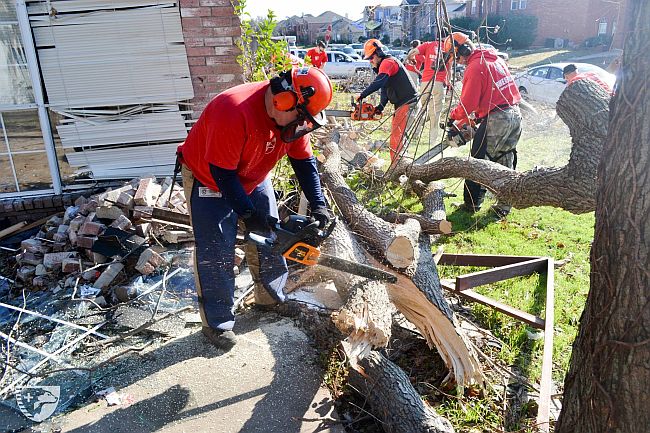 Just Do It
Nutt led his first strategic relief effort into the areas most affected by Katrina with a police officer friend who was also a former Marine, and his father, an RN and former military officer. His small team was able to deploy before many of the national organizations could even organize their resources.
Willing to do whatever was needed on arrival, they assisted local efforts with a focus on not adding to the challenges experienced by the people already doing work. Theirs was a small effort, but it filled the gap as people waited for larger, long-term aid to arrive.
The experience of organizing and leading this first mission kindled an idea that led Nutt to create SDIA. As the men returned to Arkansas, they discussed challenges they observed regarding disaster relief capabilities. Nutt decided he could create something else to continue to fill the gaps.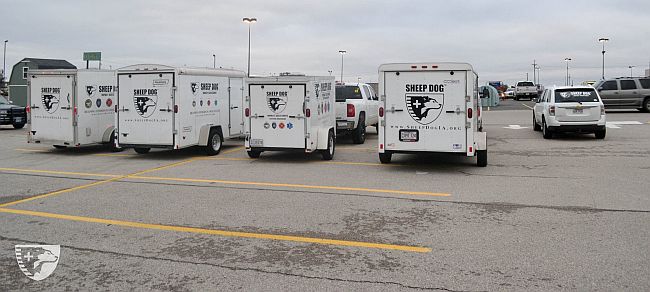 Growing Strong
Since those first days of service, SDIA has continued its disaster response work and has become a nationally sought-after organization. Nutt has grown the team with members from around the country who have skill sets acquired through training in military service and first responder careers. They all desire to serve their communities and have the training to do so effectively and efficiently.
The mission has grown over the years and has added services to help fellow Sheep Dogs in need, offer outdoor adventures and provide holiday programs. They believe that offering these support opportunities allows their members and volunteers to continue their service, renews their sense of purpose and proves their motto, that "Helping Others is a Way of Life." Over twenty chapters and teams are located in more than fifteen states. And they currently have more than 5,000 members, volunteers and supporters on their rolls nationwide.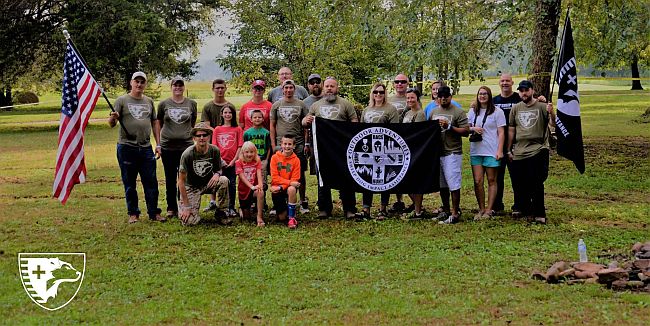 Doing Good
In 2017, 425 members and volunteers deployed to four major disaster response missions to Texas, Florida, Michigan and Puerto Rico. They assisted 2,570 people and cleared 224 properties of trees and debris left by hurricanes and flooding disasters. Their team in Washington State also provided sports drinks and bottled water to firefighters battling wildfires.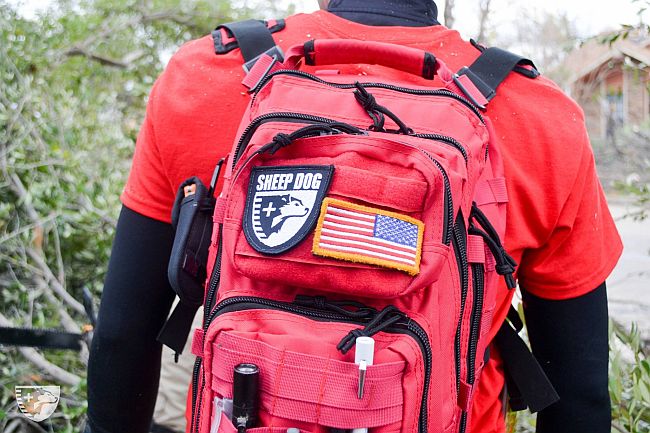 SDIA also sponsored 187 Sheep Dogs in need, allowing them to participate in eighteen outdoor adventures, including hunting, skydiving, fishing, obstacle races, and their national trip to Washington D.C. and the Marine Corps Marathon. These adventures provide camaraderie and peer support to our heroes, and help inspire positive states of mind and perspective.
If you're interested in learning more about Sheep Dog Impact Assistance, visit their website. You'll find their membership application and how to support the organization even if you are not a former "Sheep Dog." Arkansas, and the world, need more people who believe "Helping Others is a Way of Life."