When Hurricane Katrina hit the Gulf Coast in 2005, Deleen Davidson was forced to leave her New Orleans home.  She came to Hot Springs.
She says, "I was not of retirement age, and so everyone asked me, 'What do you do? You need a job.' And I said 'Yes, I need a job.' They would ask, 'Well, what do you do?'  And I would reply, 'Well, I'm an opera singer.' And there was complete silence. But someone suggested I speak with Laura Rosenberg, who established the Hot Springs Music Festival. And she and I became very good friends. But even a two-week music festival in the summer was not enough to sustain a career in this city. Unless I wanted to change careers completely, something had to be done."
Thankfully, Deleen found the community around Hot Springs to be very supportive of the arts. She found women who helped her stay in Hot Springs by raising money to replace her piano. They supported her very first recital concerts in Hot Springs and may not have known it at the time, but investing in Deleen, in the arts, was the start of The Muses Creative Artistry Project.
Joining Deleen in Hot Springs was another friend from New Orleans, Toni Spears. Also displaced from Hurricane Katrina, Toni had been to Dallas and Los Angeles after evacuating but came to Hot Springs to assist Deleen with the mission of the Muses Project.  
The Muses Project is unique. It's not your typical community arts organization. It's so much more.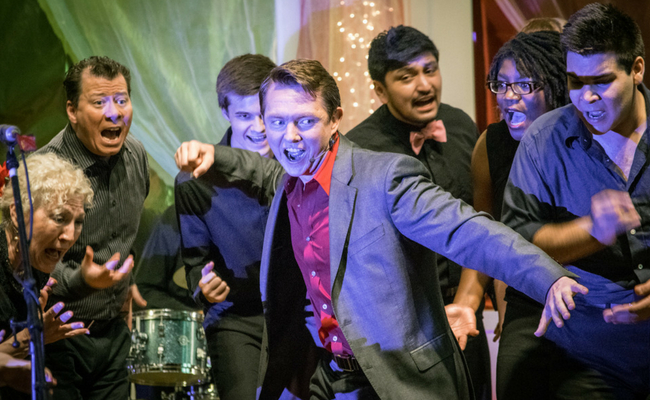 The Muses Project puts on fantastic performances throughout the year, including their Four Seasons of Art & Song series. Touring state-wide with up to 30 musicians, singers, dancers and actors, they perform Celtic and world music, jazz, Broadway, cabaret, opera and sacred classical choral concerts. They utilize professionals from around the country along with community members and college students. But this group offers so much more than music. Over the years, they've also brought in poets, artists, dancers, philosophers, preachers and other thinkers to combine classical thought with their mission to generate interest in and support for the classical arts.
Along with the performances, they host seminars and workshops, both in school settings and for the community, helping others find their delight in the arts. The Muses Young Artist Program mentors selected high school and college students, allowing them to learn from professional artists and musicians. Unlike a touring company that may come to town for a showcase performance, The Muses works with Arkansas students year-round. They help refine their skills before an end-of-year performance. They've worked with students from Henderson State, OBU, UALR, and high school students from ASMSA, Texarkana, Jonesboro, El Dorado and beyond. Deleen says, "Working with these Arkansas young artists has changed my personal mission as a performer, artist, and teacher. And it has shaped the mission of this project."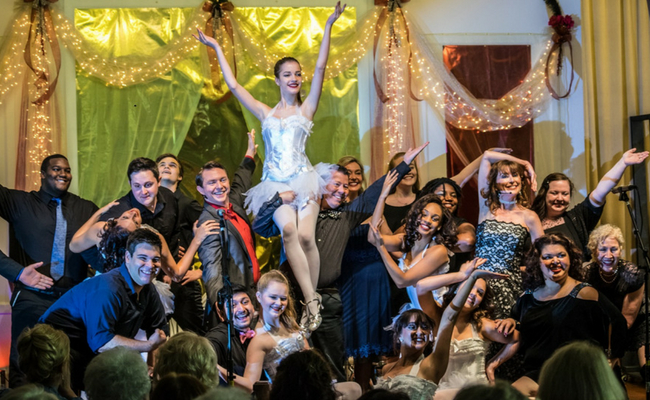 Toni adds a different perspective that The Muses can offer, drawing from her newfound Hot Springs home. Finding inspiration from the long history of Hot Springs having healing waters, they incorporated the healing arts, life coaching and other wellness initiatives, both for their artists and the community. They encourage individuals to experience the beauty, excellence, and value of The Muses high-quality artistic offerings, believing that these encounters can have long-term therapeutic benefits.
Deleen explains, "This kind of blended approach to art, as well as wellness and the holistic approach to thinking about things, took root in the project and the area."
Toni echoes, "This area has been well-known for peace and healing. After Hurricane Katrina, that's what I needed most — to regroup, find my footing and establish stability in my own life. Deleen had already established The Muses Project. This is something we had talked about doing back in New Orleans before Katrina. We knew it would be a blended project in which creativity, artistic mastery, and life balance and creative living could be all connected in a way to enable people to find their higher selves whether they are in the arts or not. But to use it as a vehicle, not only for expression but for living in a whole way, a mind-body-soul-spirit way."
Of course, Arkansans can enjoy their quality performances throughout the year. The Muses Cultural Arts Center in Hot Springs is their headquarters. But they perform across the state from Hot Springs to Little Rock, Northwest Arkansas, Jonesboro, Texarkana and El Dorado. Literally, this project touches every corner of the state.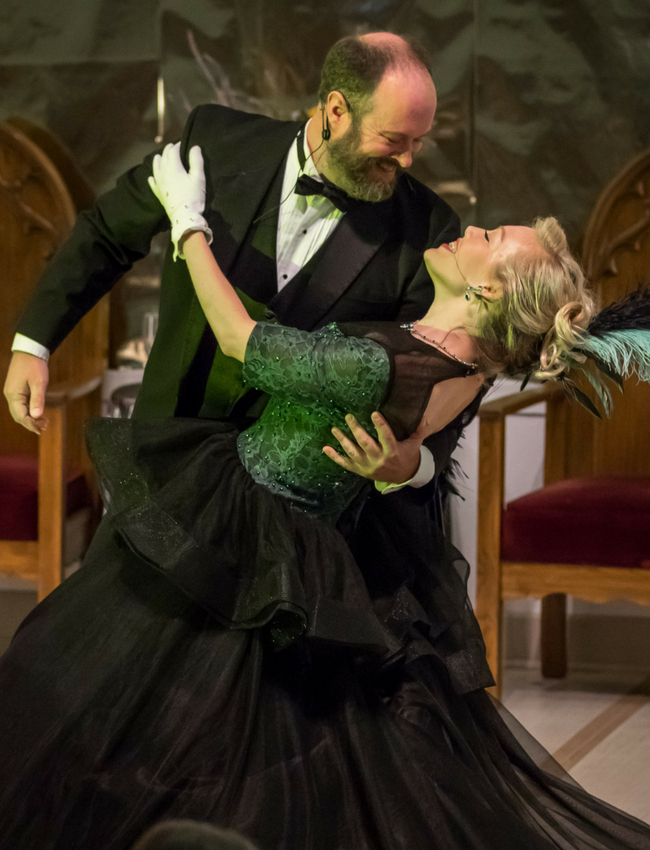 Each fall, they hold juried auditions for students to become part of the Muses Young Artists program. And they also produce seminars and workshops for the community.
They rely on arts supporters, through both ticket sales and donations, to sustain their mission. Through a generous annual grant from the Windgate Foundation, students, artists and teachers receive free admission to The Muses concerts. They want to expose people to artistic quality not traditionally found in the region, and make it accessible for all.
Learn more about The Muses Project online and buy tickets for upcoming performances.