Cycling in Arkansas is gaining in popularity, and what a great way to experience the miles and miles of beautiful country roads and scenic drives in the Natural State. Each year, thousands of cyclists from around the country participate in the Big Dam Bridge 100. The routes take riders across Central Arkansas and the Big Dam Bridge, a landmark in the city and the world's largest bridge (4,226 feet) built specifically for bicycle and pedestrian traffic. Participants have a chance to take on routes from 10 to 100 miles.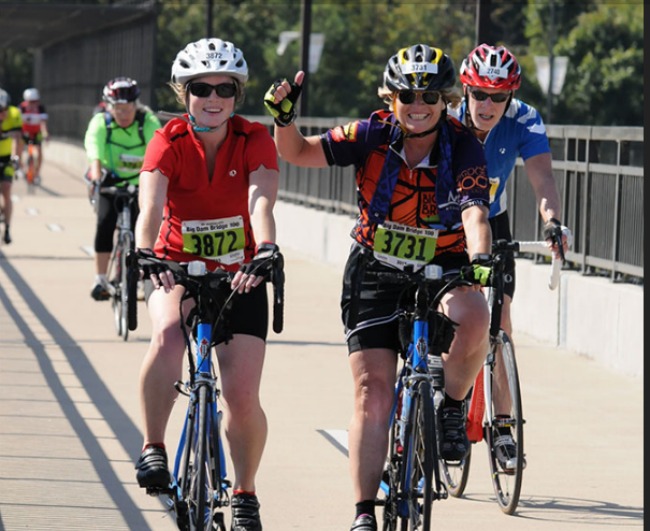 This year's event is scheduled for Sept. 24 and will start at Riverfront Drive and Willow in North Little Rock and the finish line on Main Street in the Argenta Arts District of North Little Rock.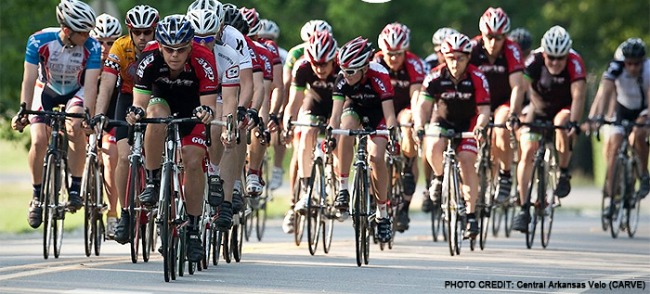 I love that several different distances are offered so that you can participate on your level and still enjoy the cycling tour in Arkansas. A 10-year-old is eligible to ride in the 10-mile race. What a great family tradition to start! You have to be 12 years old or older to participate in the other distances and 16 years old to participate in the 100-mile 5-Hour pace group.
What is the 100-mile 5-hour pace group? It is where you get to race with professional and national champion George Hincapie! George will be in Arkansas to ride with you, cheer you on, coach you, and pace you to break the coveted 5-hour barrier on the century ride.

There's more! Besides the BDB 100 being a popular national cycling tour, offering several different racing distances, bringing in a champion to help you beat the 5-hour barrier, there are also Diva Riders.
Diva Riders are any female cyclists over 18 years old who want to learn how to ride in a structured distance event like the BDB 100. There is an entire program just for you.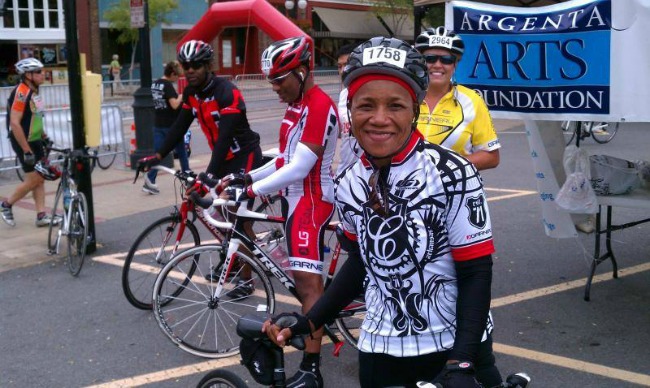 So, don't wait! Make plans to be in Little Rock on Sept. 24 and either participate or cheer on the cyclists. The race will end in the Argenta District of downtown North Little Rock with a BDB100 block party and live music. You won't want to miss it!
I am typically a road runner, but with the BDB 100 coming up, I want to try something new. One of my kids loves to ride bikes and we are planning to participate with him in the BDB 100 in just a few years. But, if you are unsure or unfamiliar with cycling, Bobby's Bike Hike would be a great place to start to enjoy the Arkansas River Trail. Head to the store and rent bikes for a day to enjoy the Big Dam Bridge with your friends or family for a day of outdoor Arkansas fun. They have many bikes to choose from and will even take you on tours of Little Rock. Then, take your family to the BDB 100 Arkansas cycling tour and enjoy the live music and cheering on the cyclists.
All photos used with permission from Big Dam Bridge 100. Header photo courtesy of Little Rock CVB.
For more info click below: