You've been working hard all year and, hopefully, you get to enjoy some time off with family and friends this Labor Day weekend. With a variety of festivals, fireworks and even a stone skipping contest, there are plenty of activities to choose from if you don't plan to spend your weekend resting. Not to mention, this weekend signals the start of something most Arkansans have been patiently waiting for and counting down toward — Arkansas Football!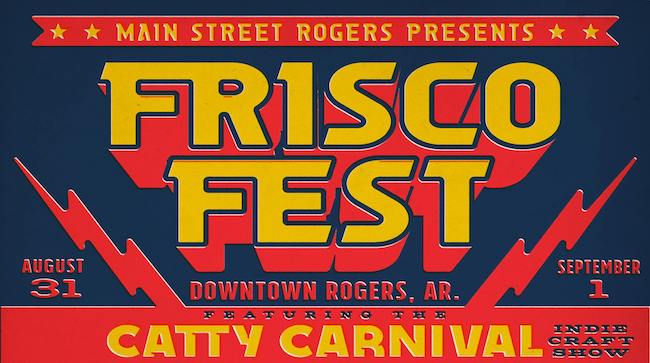 34th Annual Frisco Festival (Rogers)
The Frisco Festival is an event for the whole family with vendors, live music and food. The Frisco Festival is partnering with CattyWampus Co-Op to bring the best art and craft vendors Northwest Arkansas has to offer. An expanded kid zone will include magicians, street performers and games. The Southern BMX Stunt Show will be performing on Saturday. Make sure to bring your dancing shoes!
Venue: Downtown Rogers
Date: August 31- September 1
Time: Varies
Admission: Free to attend the festival
Contact: Click Here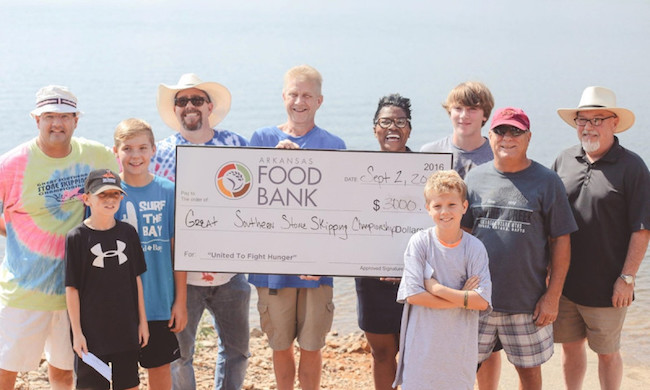 3rd Annual Great Southern Stone Skipping Championships (Fairfield Bay)
Head to the competitive Stone Skipping Championship this weekend where there will be categories for men, women and children. Cash prizes will be awarded to the top three winners in each flight. Proceeds benefit Arkansas Foodbank and its member food pantries in Choctaw, Clinton and Greers Ferry. Bring a lawn chair. You can watch or compete!
Venue: 4350 AR Highway 330
Date: September 1
Time: 9 a.m. — 10:30 p.m.
Admission: Free for spectators, $10 to compete
Contact: Click Here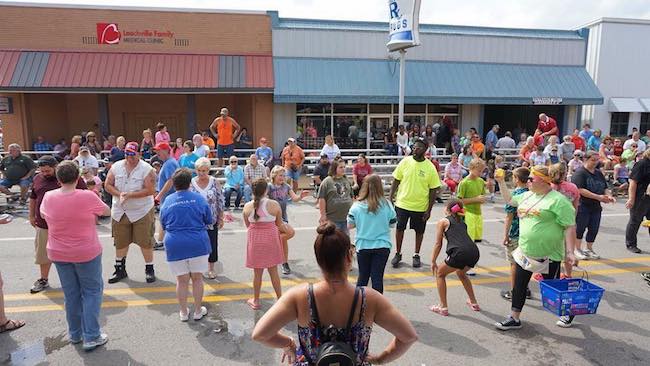 34th Annual Leachville Harvest Festival (Leachville)
This Leachville Festival will have games and train rides for kids, arts and crafts booths, food vendors, live music, a parade, a talent show, pet pageant, scavenger hunt, cake walks, water balloons and more! The Southern Gospel Brothers Band, Michael Gardner Band and Ultimate Oldie Show will be performing. The festival ends with a street dance at 10 p.m. 
Venue: 116 S Main Street, Leachville
Date: September 1
Time: 10 a.m. — 10 p.m.
Admission: Free
Contact: Click Here or Call 870-530-4333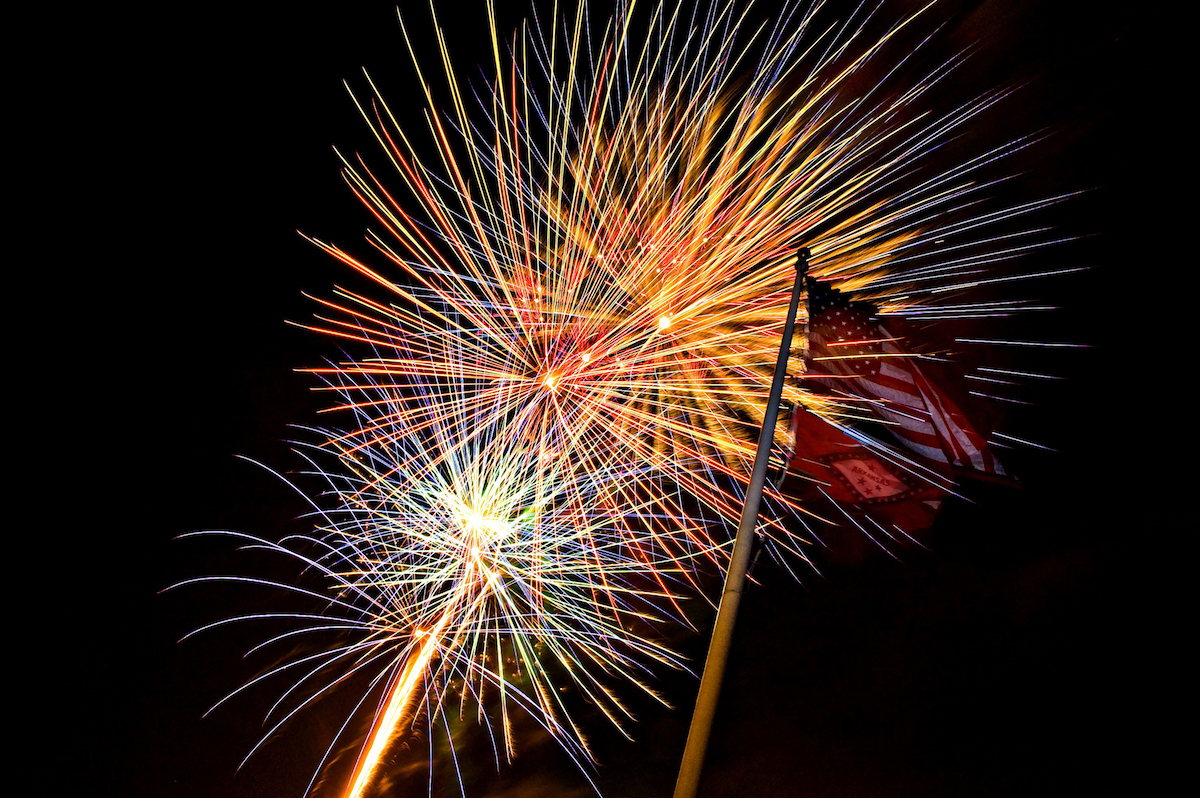 Labor Day Fireworks (Lake Hamilton)
The display is free and open to the public. The fireworks display can be seen from the water near the Super Duty Docks and Lifts across the Highway 7 South Causeway from the Clarion Hotel on Lake Hamilton. The rain date will be Monday, September 3.
Venue: 4800 Central Ave, Hot Springs
Date: September 2
Time: Dark
Admission: Free
Contact: 501-321-2277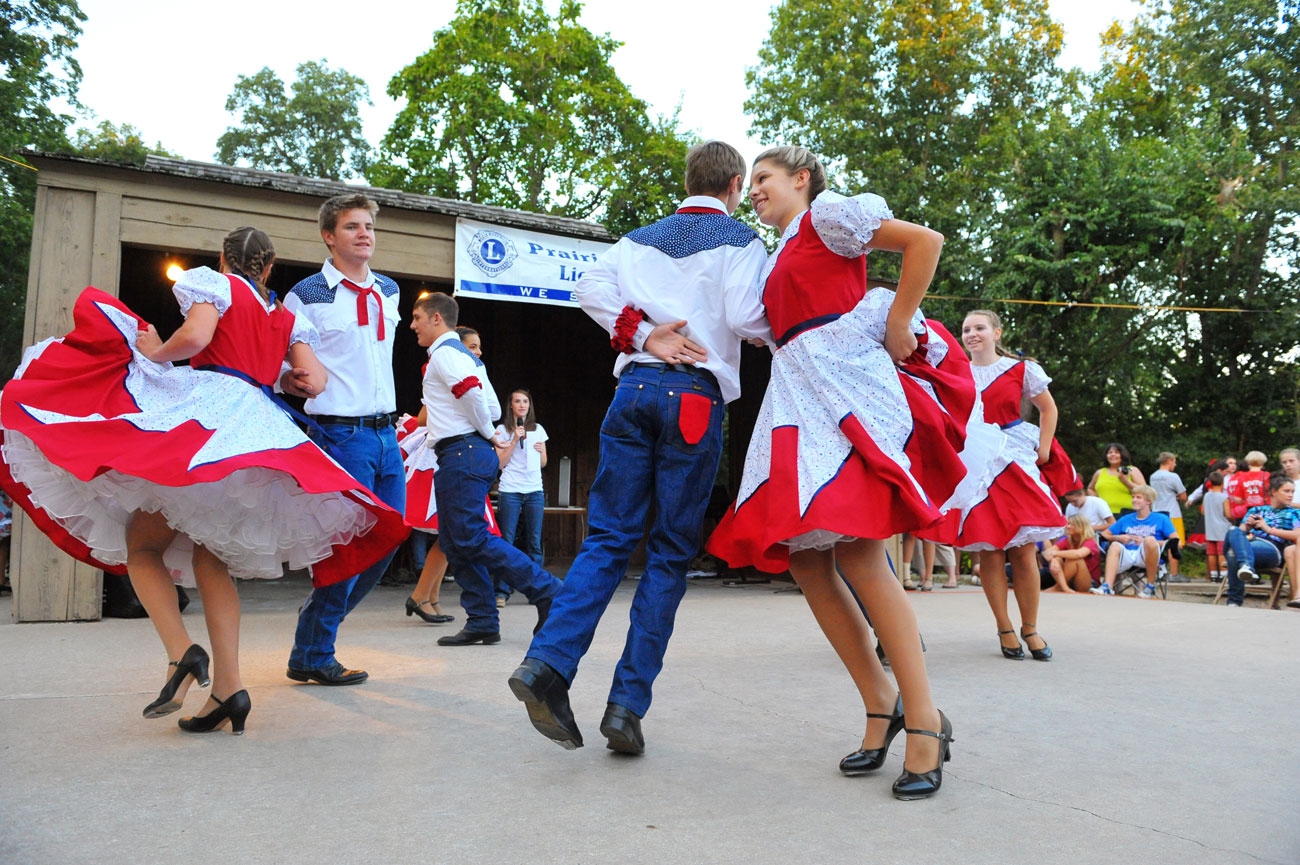 Prairie Grove Clothesline Fair (Prairie Grove)
The Clothesline Fair is an annual tradition in Prairie Grove. The event includes a craft fair on the grounds of the Battlefield Park. There's also a square dance exhibition on Saturday. On Monday, Sept. 3, square dancers from high schools around the region will compete in the annual competition.
Venue: Battlefield Park
Date: September 1- September 3
Time: Opens at 9 a.m.
Admission: Free
Contact: Click Here
45th Annual Cotton Plant Days
Cotton Plant Days is a weekend full of fun! Friday events include a 5k, 10k, and 25k run and a 1 mile, 2-mile and 3-mile walk. Saturday's events include a parade followed by music in Arcare Park by local artists. There is also a two-day basketball tournament on Saturday and Sunday. 
Venue: 124 West Main Street, Cotton Plant
Date: August 31- September 2
Time: Varies
Admission: Free
Contact: 870-459-2121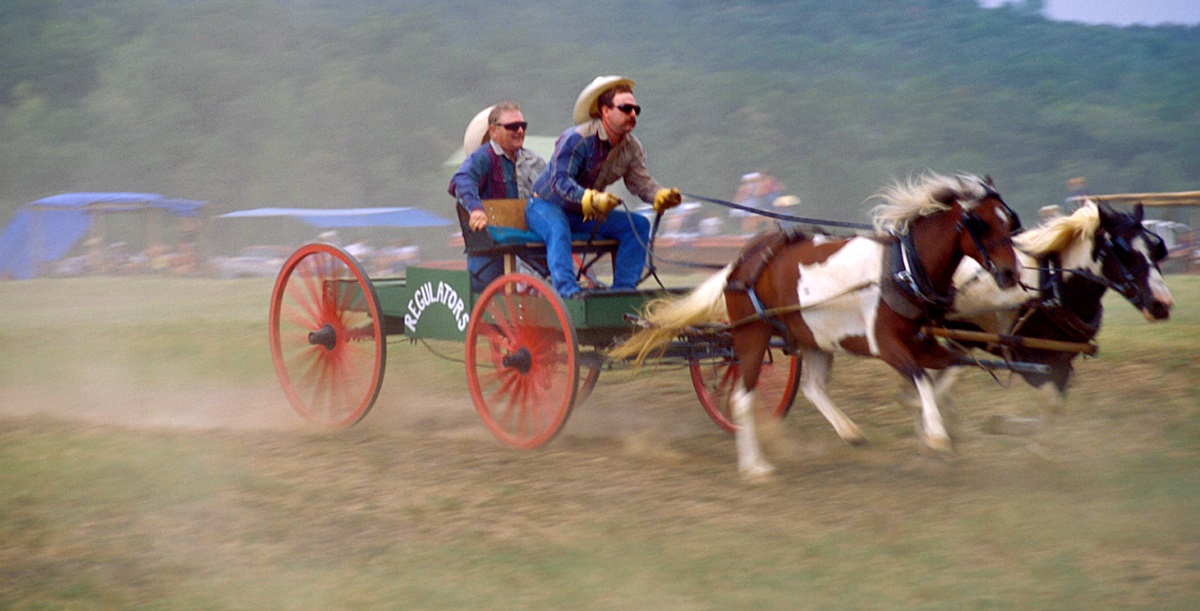 33rd Annual National Championship Chuckwagon Races (Clinton)
The Chuckwagon Races are still going on this weekend. Don't miss your chance to check them out! The Chuckwagon Races started out as a Labor Day party for a few friends by Dan and Peggy Eoff. Not one to just sit around at a party, Dan came up with the idea of racing chuckwagons to add something to the party. Eight teams competed that year, and the Eoff's notion of an exciting Labor Day party has mushroomed into the world's largest chuckwagon race. Each year, the National Champions in each division take home silver buckles and share in over $25,000 in prizes that include saddles, jackets, and Chuckwagon Bucks — prize money that can be spent at the Trade Show or with any businesses that advertise in the program.
Venue: 2848 Shake Rag Rd
Date: August 25- September 2
Time: Varies
Admission: Varies
Contact: Click Here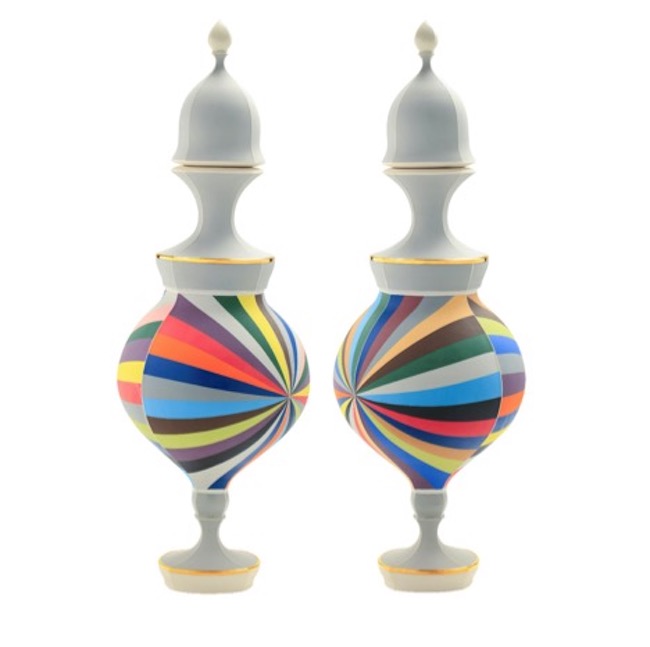 Peter Pincus: Color and Form Plus Artistic Processes: Drawings and More (Conway)
The University of Central Arkansas's Baum Gallery will host two exhibitions this fall, Peter Pincus: Color and Form plus Artistic Processes: Drawings and More. The Pincus show features the ceramics of this New York state artist. Born in Rochester, Peter Pincus is a ceramic artist and instructor. Since graduate school, he worked as the studio manager and resident artist coordinator of the Genesee Center for Arts and Education in Rochester, adjunct professor of three-dimensional studies at Roberts Wesleyan College and has established a studio in Penfield, New York. Visitors have the opportunity to observe his complex forms that seem to defy the limitations of ceramics. This exhibition is meant to show the spontaneous approaches or early stages that artists take in planning for a finished work of art. The variety of work is extensive.
Venue: University of Central Arkansas Baum Gallery
Date: August 30 — October 11th
Time: Monday, Tuesday, Wednesday, and Friday: 10 a.m. — 5 p.m.
Thursday: 10 a.m.- 7 p.m.
Admission: Free
Contact: Click Here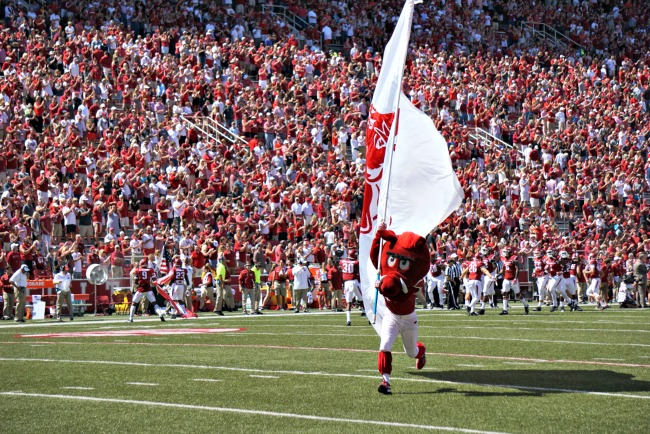 Arkansas Football
Are you ready for the kick off to Arkansas Football? Bring on the touchdowns, tailgating and football snacks!
Harding University vs. Henderson State
Where: Arkadelphia, AR
Time: 6 p.m.
Date: Thursday, August 30
Arkansas Razorbacks vs. Easter Illinois
Where: Fayetteville, AR
Time: 3 p.m.
Date: September 1
Arkansas State Red Wolves vs. Southeast Missouri State
Where: Jonesboro, AR
Time: 6 p.m.
Date: September 1
University of Central Arkansas Bears vs. University of Tulsa
Where: Tulsa, OK
Time: 6 p.m.
Date: September 1
This may not be a home game, but you can view the game on ESPN 3 and cheer on the bears!
Header photo courtesy of Southern BMX Stunt Show.