Celebrate the beginning of spring and close out Spring Break with some amazing spring events around the state this weekend. There are two different choices for Corvette lovers, an amazing piano concert, a unique kite festival, interesting speakers and more! Let's enjoy the Spring!
"Kidz Runnin' The Show " Corvette Car Show (Camden)
There will be a light show the night before the car show on Friday at the host hotel (Comfort Inn). The show will still be conducted by staff members shadowed by the youth of the center to teach them the process of setting up for a show; greeting and registering participants, judging the vehicles, cooking and serving the public. This show will offer a show DJ for music, a gift to the first ten registered, refreshments, raffles, trophies, door prizes, dash plaques, goody bags for all participants and lots beautiful Corvettes. The Corvette Show on Saturday will be open to local residents and individuals who own corvettes along with numerous Corvette Clubs from other areas whom will be in attendance. The show will include all classes of Corvettes, from C-1 to C-7, stock and modified with 1st, 2nd and 3rd place trophies for each class along with a Best of Show, Kids Choice, People's Choice and a host of other specialty awards. This show is to benefit the centers 'Gift of Progression' Program.
Venue: 1270 Hwy. 278
Date: March 22-23
Time: 8 a.m.- 5 p.m.
Admission: Free for spectators
Contact: Click Here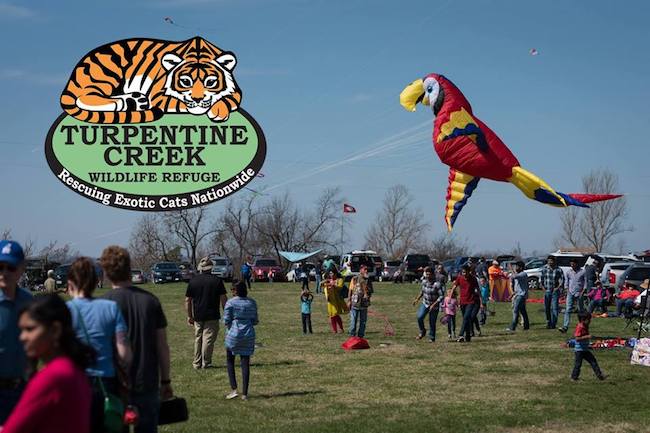 29th Annual "Art with an Altitude" Kite Festival (Eureka Springs)
It's a bird! It's a plane! It's Kite Festival at Turpentine Creek Wildlife Refuge in Eureka Springs, Arkansas! Sponsored by KaleidoKites of Eureka Springs, this free-to-attend event is held on property at Turpentine Creek Wildlife Refuge, and it's the only kite festival in the world hosted by a big cat sanctuary. On Saturday there will be food/service/merchandise vendors, live music, games, giveaways and more at this all-ages event. Bring your own kite or make one on site with the experts from KaleidoKites.  (Note: Standard admission applies to tour the Refuge)
Venue: Turpentine Creek Wildlife Refuge
Date: March 23
Time: 10 a.m.- 4 p.m.
Admission: Free
Contact: Click Here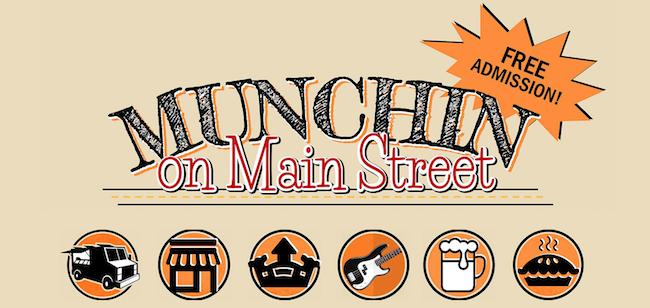 Munchin on Main Street  (Morrilton)
Main Street Morrilton presents the third annual Munchin on Main Street event on Saturday. The event features food trucks, live musical entertainment, local art and craft vendors, a beer garden, and free children's activities. Admission is free.
Venue: Downtown Morrilton
Date: March 23
Time: 11 a.m.- 9 p.m.
Admission: Free
Contact: Click Here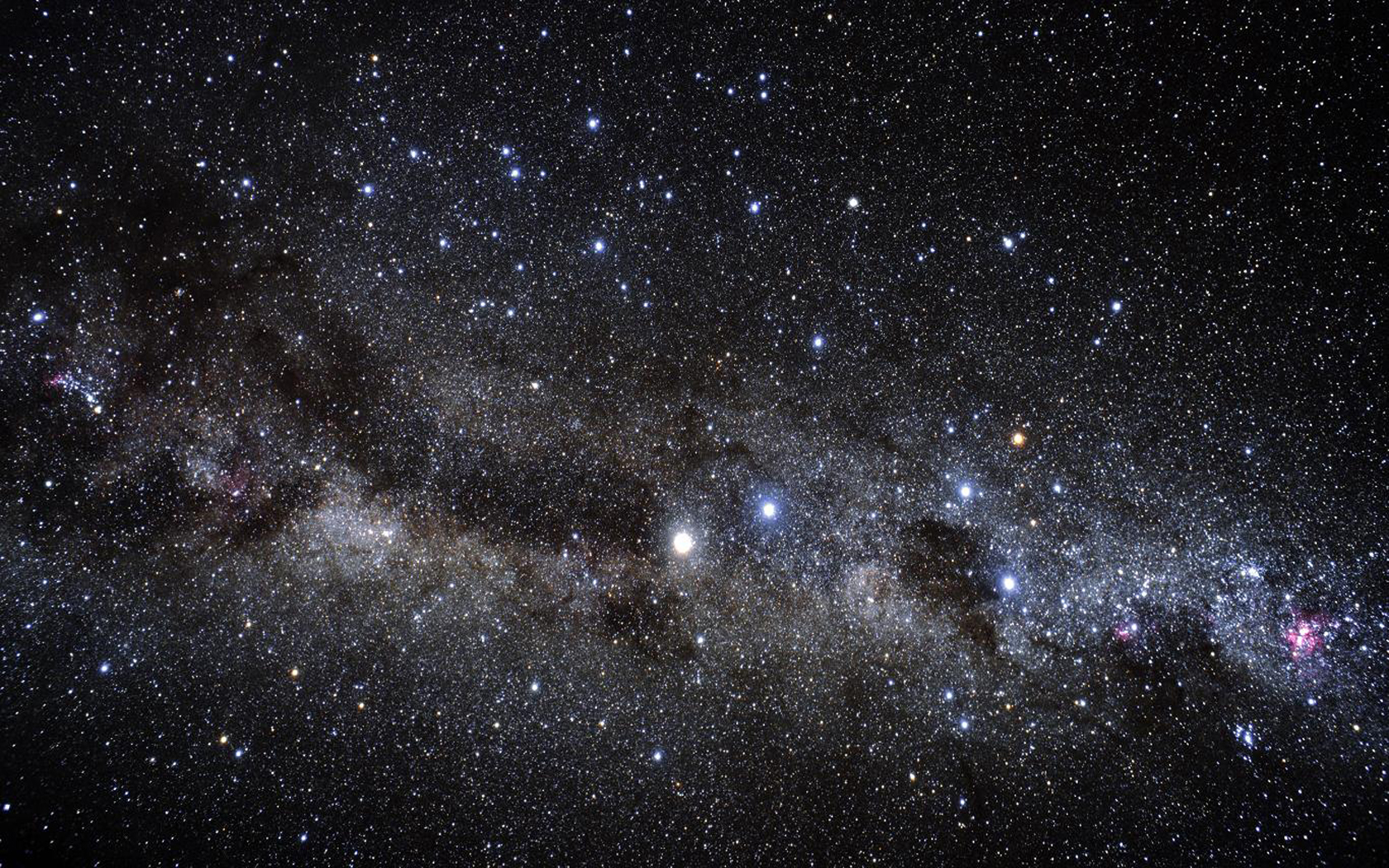 Astronomy Night (Pocahontas)
Join Arkansas State Parks and astronomy club volunteers and take a look at the night sky from one of the darker locations in the park. You will be able to gaze through telescopes at the heavenly skies, learn to identify common constellations, and (for photographers) receive an introductory lesson in star photography. Interested photographers should bring their camera and a tripod at a minimum, and a remote shutter and various lenses as desired. All participants should wear good shoes and bring a flashlight for use after the program is over.
Venue: Davidsonville Historic State Park
Date: March 23
Time: 8 p.m. — 9:30 p.m.
Admission: Free
Contact: Click Here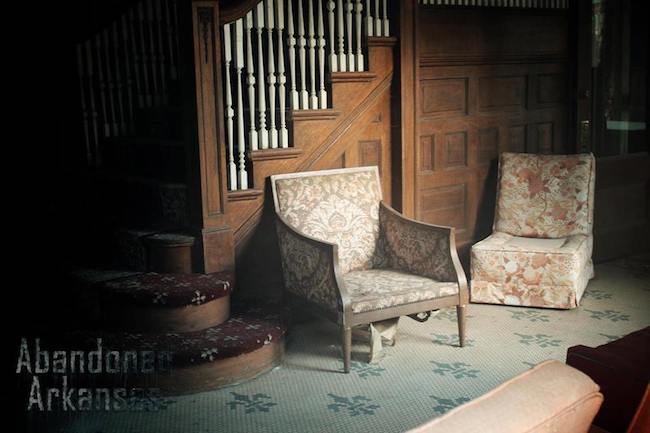 Book Signing with James Kirkendall-Abandoned Arkansas (Fort Smith)
Join the Fort Smith Museum of History for a book signing with James Kirkendall, co-author of Abandoned Arkansas: An Echo from the Past. If you have ever driven by a building and wondered what has happened within its walls, you know what drives Abandoned Arkansas. Every day neglected structures are on the verge of being demolished or in desperate need of renovation. Authors Michael Schwarz, Eddy Sisson, Ginger Beck, and James Kirkendall take you through the forgotten history of the Natural State, from the Majestic Hotel in Hot Springs to Dogpatch USA, an abandoned theme park once loved by thousands. Travel to decayed places around the state and bear witness to the vandalism, weathering, and slow death of countless historic buildings. It is simultaneously heartbreaking and captivating. Through historic documentation, these photographers hope to immortalize the stories of the places they visit beyond the building's finite life span, and to preserve an echo from the past.
Venue: Fort Smith Museum of History
Date: March 23
Time: 1 p.m.
Admission: The book signing and discussion are included with museum admission: $7 adults; $5 veterans/military; $2 children; under age 6 are free.
Contact: Click Here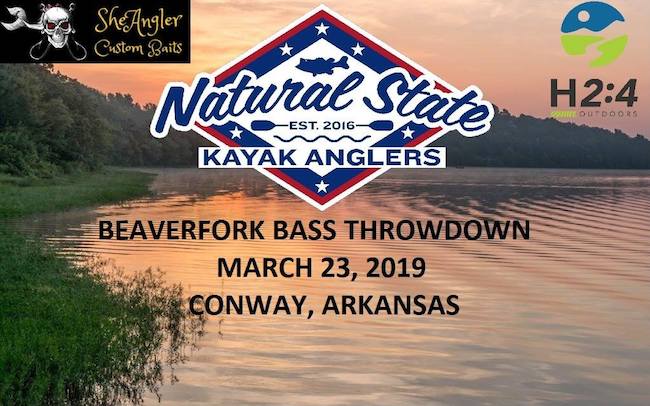 Beaverfork Bass Throwdown (Conway)
If you are interested in fishing, you should check out this event. This will be the second tournament of the 2019 season.
Venue: Beaverfork Lake Park
Dat: March 23
Time: 6:45 a.m.- 3 p.m.
Admission: Email nskacentral@gmail.com for details
Contact: Click Here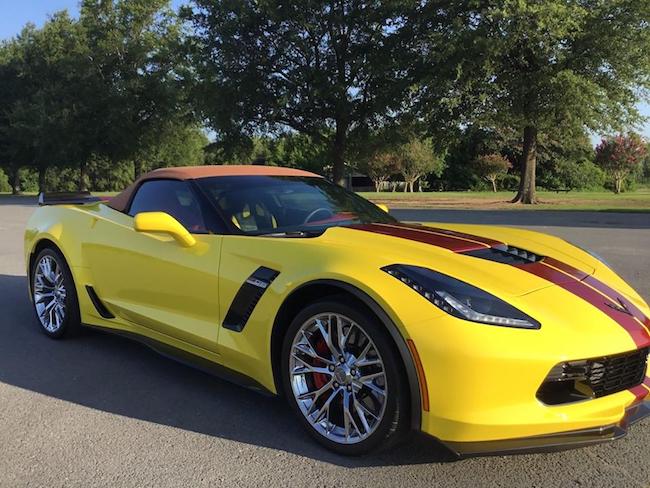 30th Annual Lions Jonesboro Auto Show (Jonesboro)
The University Heights Lions Club presents the 30th Annual Lions Jonesboro Auto Show. This is a two-day event that features up to 165 unique show cars and trucks from five states surrounding Jonesboro. The Auto Show is the only regional indoor car show and is supported as an annual event by many area car clubs.  The support of the Fast Glass Corvette Club makes the Jonesboro Show one of the largest Corvette shows in the Midwest. CarShow spectators come from all over Arkansas and surrounding states to this two-day event. All proceeds from the Auto Show are used by the University Heights Lions Club to support Local and State Service Projects.
Venue: First National Bank Arena
Date: March 23-24
Time: Saturday 10 a.m. — 8 p.m., Sunday 11 a.m.-4 p.m.
Admission:  $10 (Children 12 and under free)
Contact: Click Here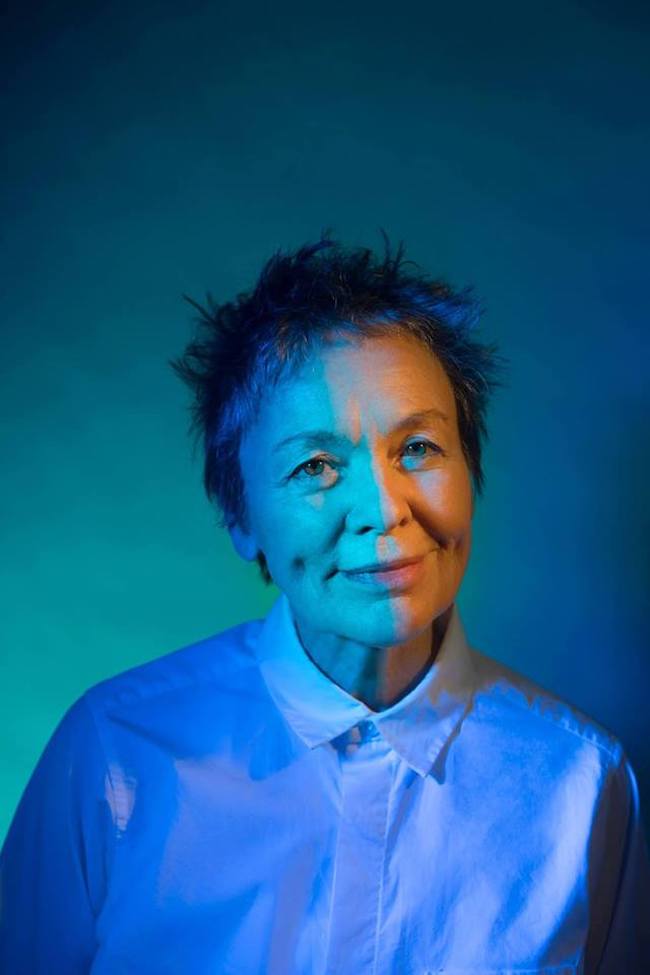 Distinguished Speaker Series —  Laurie Anderson (Bentonville)
Laurie Anderson is a visual artist, composer, musician, film director, and writer who has pushed disciplinary boundaries in American art for over four decades.  Known primarily for her multimedia presentations, she has cast herself in roles as varied as visual artist, composer, poet, photographer, filmmaker, electronics whiz, vocalist, and instrumentalist. O' Superman, included in the exhibition Men of Steel, Women of Wonder, launched Anderson's recording career in 1980, rising to number two on the British pop charts and subsequently appearing on Big Science, the first of her seven albums on the Warner Bros. label. She will be speaking at Crystal Bridges this weekend.
Venue: Crystal Bridges Museum of American Art
Date: March 22
Time: 7 p.m.
Admission: $15 ($12 for members, $5 for students)
Contact: Click Here
Piano Extravaganza (El Dorado)
As one of the top piano competitions, the International Wideman Piano Competition attracts the finest pianists from the United States and the rest of the world.  The South Arkansas Symphony has the privilege of hosting the gold medal winners in concert as one of the prizes offered in the competition. This year, the South Arkansas Symphony welcomes 2017 Gold Medalists Wang Yinou and Mei Li, both accomplished pianists from China.  
Venue: El Dorado Municipal Auditorium
Date: March 23
Time: 7:30 p.m.
Admission: Tickets Required-Prices Vary
Contact: Click Here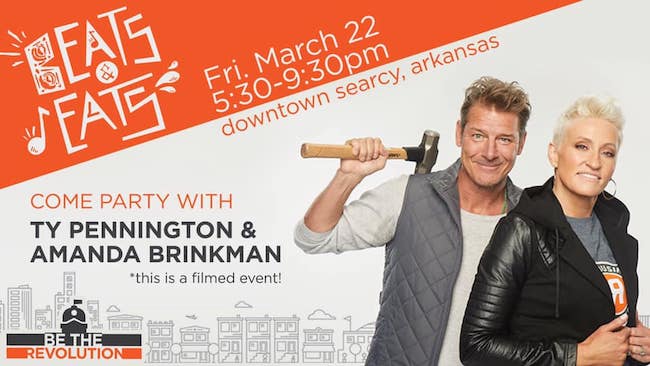 Filmed: Revolution Beats & Eats (Searcy)
Make plans to attend this filmed community event with Ty Pennington and Amanda Brinkman for Season 4 of The Small Business Revolution by Deluxe. The six small businesses to receive $500,000 worth of makeovers will be announced. There will be live music, vendors, food trucks and more.
Venue: Downtown Searcy
Date: March 22
Time: 5:30 p.m. — 9:30 p.m.
Admission: Free
Contact: searcy.com