Experience German heritage, teach a kid to fish or head to Pocket Park in Batesville to watch a free showing of Hocus Pocus. Central Arkansans are geared up for the state fair and the Hogs travel to Little Rock this weekend to take on the Ole Miss Rebels.  Whatever you do, be sure to bundle up because fall weather is rolling in this weekend too! Happy Weekend!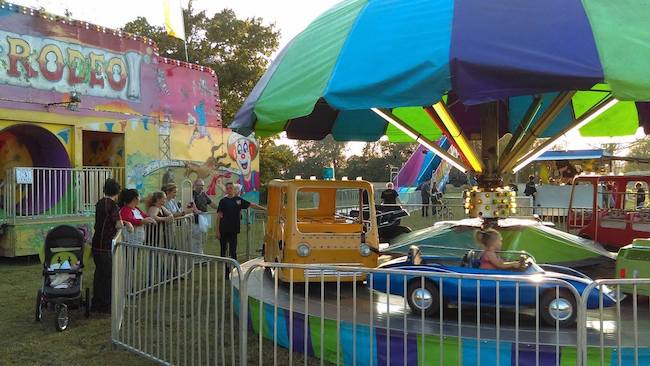 36th Annual Wild Duck Festival (Trumann)
The Wild Duck Festival is an annual community festival including midway vendor booths, antique tractor show, hayrides, musical groups, sanctioned weightlifting competition, senior softball tournament, horseshoe tournament, cake/pie/cookie/pickle contest, duck calling contest, bingo, raffles, petting zoo,  and rides for kids. It is a lot of fun! In 2017 the Wild Duck Festival had 6,000 visitors.
Venue: 16179 Pecan Grove Rd. Trumann, AR 72472
Date: October 12 – October 13
Time: 9 a.m.- 9p.m.
Admission: Free
Contact: Click Here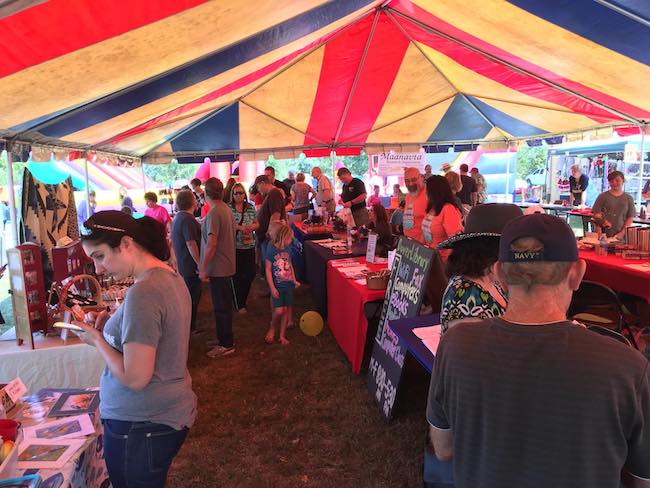 11th Annual Augsburg Fall Fest (London)
The Augsburg Fall Fest is a German-heritage festival featuring German food, music, entertainment, silent auction, free children's games, free pony rides, arts and crafts booths, bingo, antique farm equipment display, bump and jumps, cake walk, and a drawing for farm-raised hog (processed) and a 40-gun Cannon gun safe.
Venue: 93 Augsburg Road, London, AR
Date: October 13
Time: 10 a.m.- 3 p.m.
Admission: Free
Contact: Click Here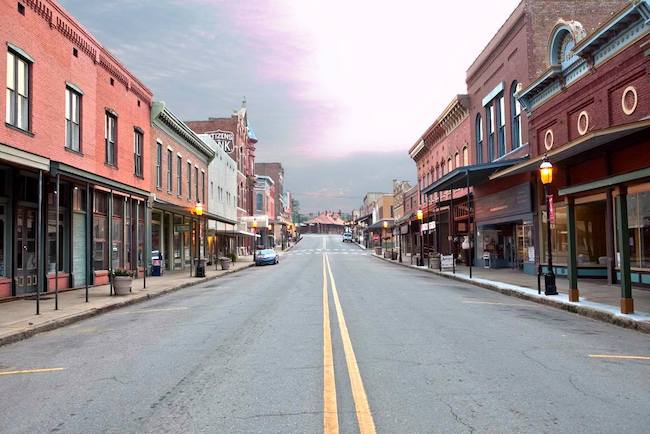 Van Buren Fall Festival (Van Buren)
Autumn is welcomed in old-fashioned style as Van Buren opens historic Main Street for the Fall Festival. Over 200 exhibitors will display artwork, handcrafted items, antiques, collectibles, food, carnival, and entertainment.
Venue: Main Street
Date: October 13 – October 14
Time:  October 13th, 9a.m.-5 p.m., October 14th, 9a.m.-4 p.m.
Admission: Free
Contact: Click Here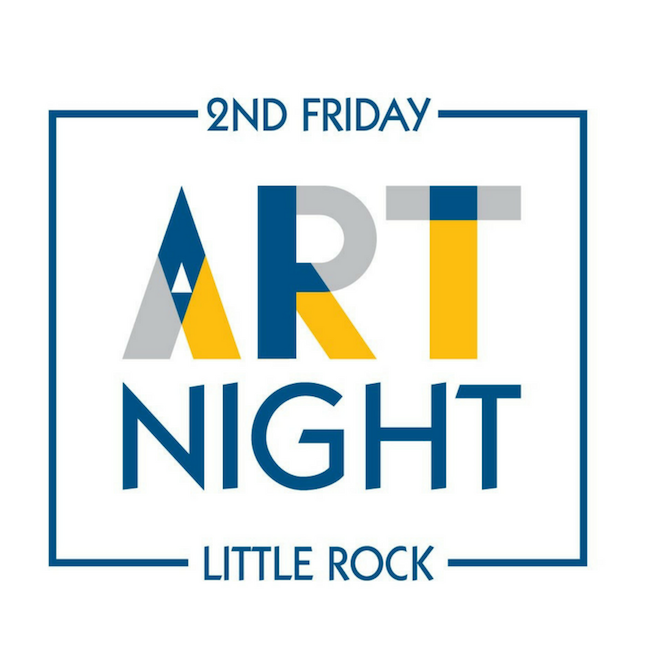 2nd Friday Art Night at Historic Arkansas Museum (Little Rock )
Enjoy a fun and free night of art, history, live music, refreshments and Arkansas-made shopping in the Museum Store on the second Friday of each month. Historic Arkansas Museum is one of several downtown locations that participate in this monthly art walk. Visitors can start at the museum where there is plenty of free parking, and later catch the trolley to visit other participating venues.
Venue: 200 E 3rd Street
Date: October 12
Time: After Business Hours
Admission: Free
Contact: Click Here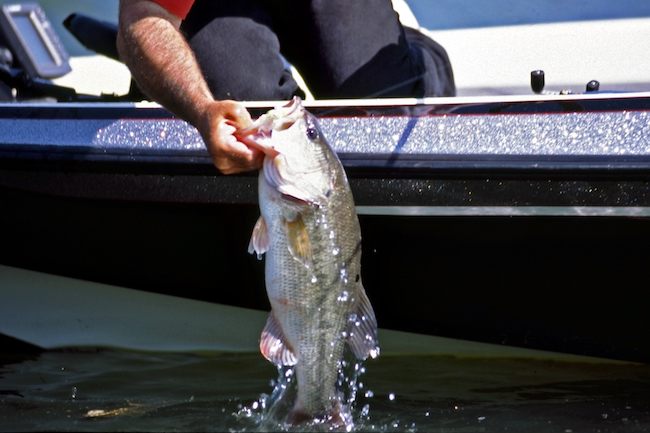 Teach a Child to Fish Day (Russellville)
Pond Hopper Nation will be hosting its second annual "Teach a Child to Fish Day." This year, Pond Hopper Nation has partnered with Cabela's Collegiate Bass Fishing, so the children who attend will get to meet some of the top College Fishing Anglers in the country! This is a free event for kids in Russellville and the surrounding area. The first 100 children will receive a free fishing rod.
Venue: 100 State Park Drive, Russellville
Date: October 13
Time: Click Here for Time and Registration Details
Admission: Free
Contact: Click Here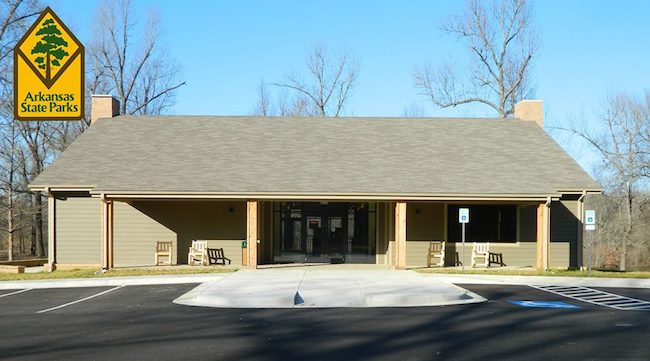 Ghost of Davidsonville  2018 (Pocahontas)
There's a chill in the air, color in the trees, pumpkins abound and what's that? Do you hear the whispering of ghosts down at Davidsonville State Park? Gather up the family and head to Pocahontas for the annual fall festival. There will be free live music, food for purchase, living history, historic games for kids of all ages, candy, and a haunted hayride.
Venue: Davidsonville Historic State Park
Date: October 13
Time: 5 p.m.- 9 p.m.
Admission: Free
Contact: Click Here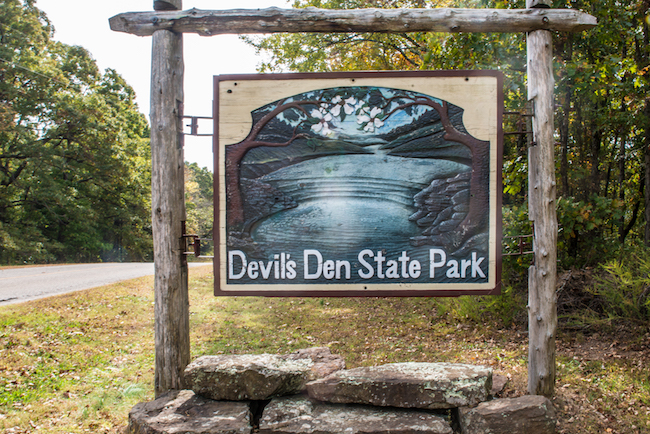 Photo Credit: Arkansas Parks and Tourism
Fall in Love with Fall at Devil's Den (West Fork)
Head to Devil's Den State Park and enjoy a weekend of fun and celebrate the colorful change of the seasons. There will be events Friday through Sunday this weekend. On Friday, there will be Nature Mad Libs and a "What Doesn't Belong?" presentation by park staff. On Saturday, there will be Fall Fun craft tables set up. At the craft tables, kids can create their own Halloween animal costume and the costume can be worn later that evening during the Mother Nature walkabout. Kids will be able to collect Halloween candy on the walkabout as they search for nighttime critters with the park staff. The weekend will wrap up on Sunday with making snake skin bookmakers and a presentation on reptile cuisine. This is open to campers and park visitors! Enjoy!
Venue: Devil's Den State Park
Date: October 12 – October 14
Time: Contact the Park for an event schedule or pick one op in the visitor center
Admission: Free
Contact: (479) 761-3325

Vintage Market Days or Northwest Arkansas
Vintage Market Days is an upscale vintage-inspired market featuring original art, antiques, clothing, jewelry, handmade treasures, home décor, outdoor furnishings consumable yummies, seasonal plantings and a little more. The Market is a three-day event held several times a year in various communities. Each Vintage Market Days event is a unique opportunity for vendors to display their talents and passions in different venues.
Venue: Benton County Fairgrounds
Date: October 12- October 14
Time: Friday and Saturday 10a.m.-5p.m., Sunday 10a.m.-4p.m.
Admission: Friday $10, Saturday/Sunday $5 (12 and under are Free)
Contact: Click Here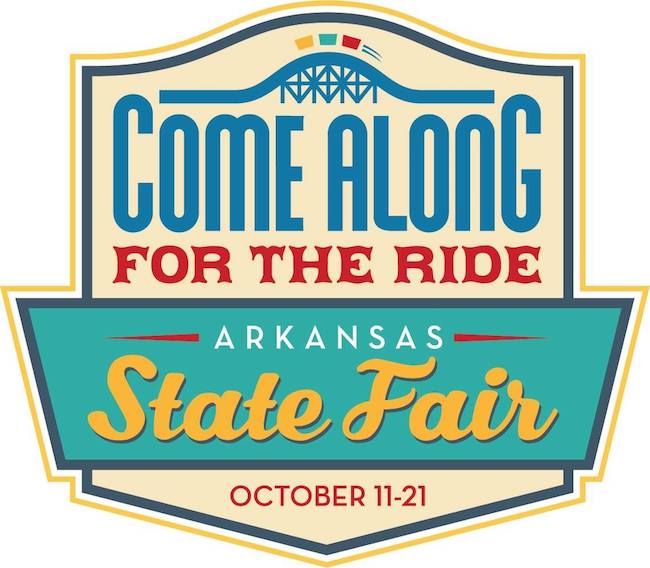 Arkansas State Fair (Little Rock)
The Arkansas State Fair Complex is a place that provides many different venues for entertainment and education for the citizens of our great state. It is going on this weekend! This weekend's musical line up will include the Charlie Daniels Band, Redhead Express, P.O.D., and Ginuwine.
Venue: 2600 Howard Street
Dates: October 11-October 21
Time: Click Here for Event Schedule
Admission: Click Here for prices
Contact: Click Here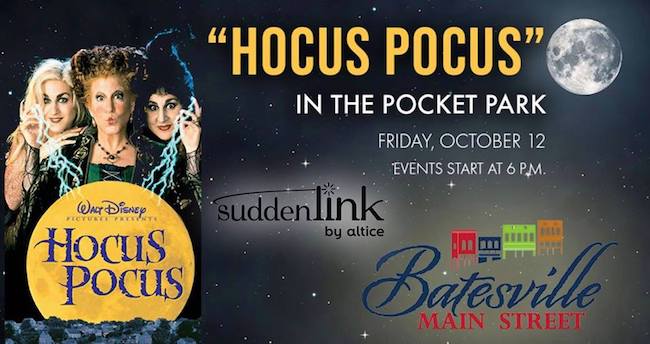 Hocus Pocus in the Pocket Park (Batesville)
Main Street Batesville will be hosting "Hocus Pocus" in the Pocket Park on October 12th. There will be vendors, games, and more! Grab the gang and have a "haunting" good time.
Venue: Main Street Batesville
Date: October 12
Time: 6p.m.- 9p.m.
Admission: Free
Contact: Click Here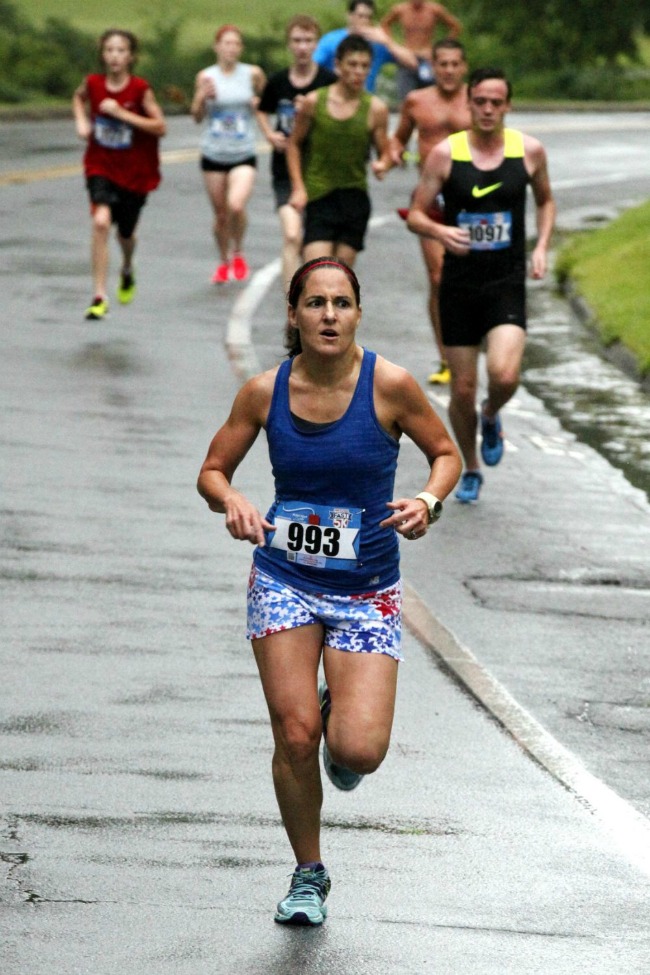 Arkansas Road Races
Fall is the perfect time to try a road race in Arkansas. Check out the list of Arkansas races that are happening this weekend.
Hudson's Monster of a 5k (Benton, October 13)
Run Rover 5k/1M (Rover, October 13)
John Brewster Memorial 5k (Scranton, October 13)
Malvern/HSC Boys Girls Club Half Marathon (Malvern, October 13)
Purple for a Purpose 5k/1M (Fayetteville, October 13)
Racin' For Rescues 5k (Arkadelphia, October 13)
Turkey Trot 5k (Yellville, October 13)
Firefighters' Hero Half Marathon/6.55 M (Fayetteville, October 14)
For more information on any of these races, click here for details.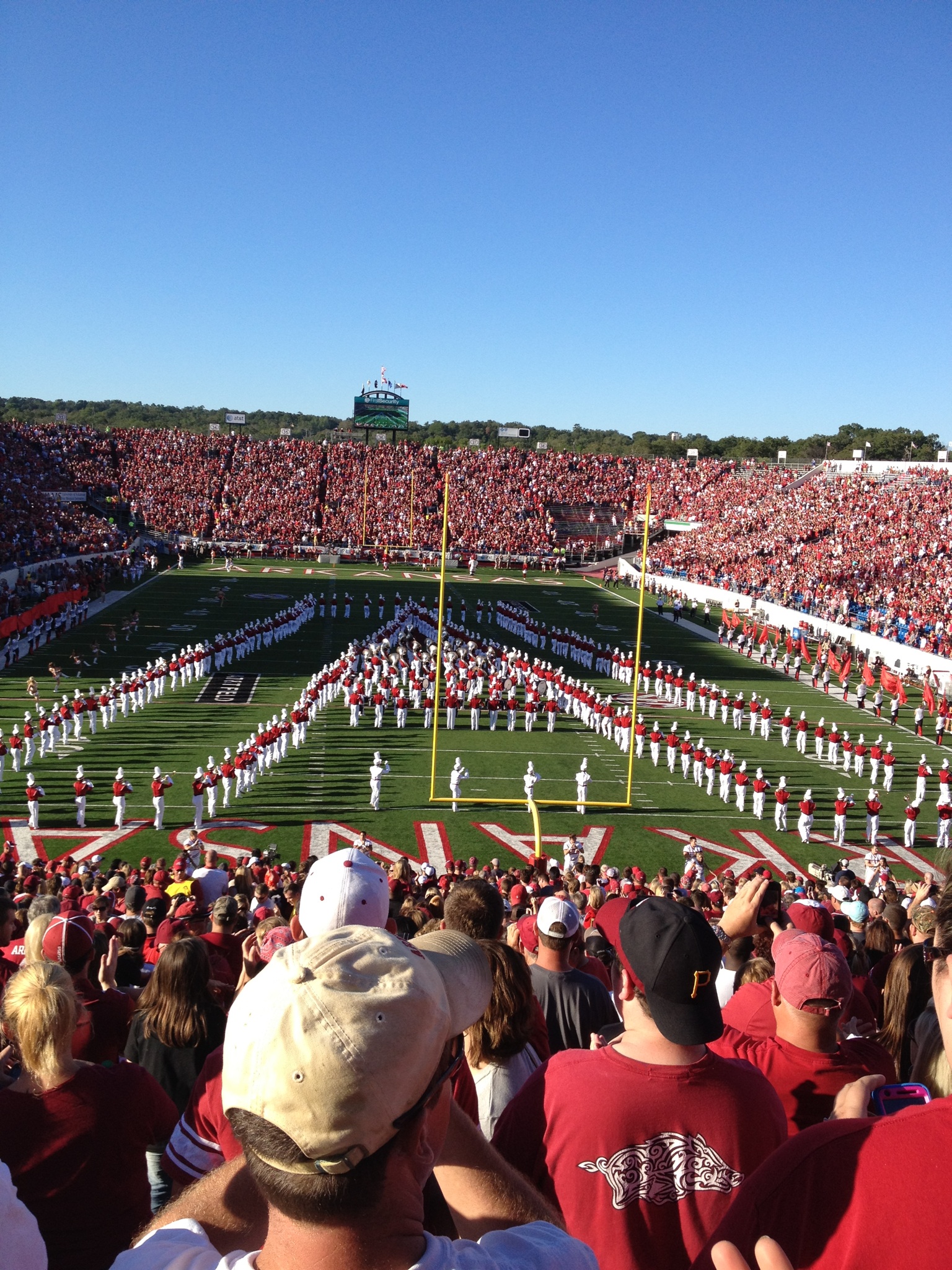 Arkansas Football
Razorbacks vs. Ole Miss
Venue: War Memorial Stadium
Date: October 13
Time: 6:30 pm
Click here for free First Security Tealgate Tickets!