It can be said that every Friday is Green Friday at Arkansas' State Parks but, this year, explore more about opportunities around the state.
Green Friday is an alternative to the shopping festivities on Black Friday, the day after Thanksgiving. According to Monika Rued, public information officer, Arkansas State Parks sees Green Friday as "as a time to get outdoors at one of our events or interpretive programs or explore on your own." While it is a huge shopping day for retail, it does provide a perfect day for families, who are usually already gathered, to get outside and do something active together.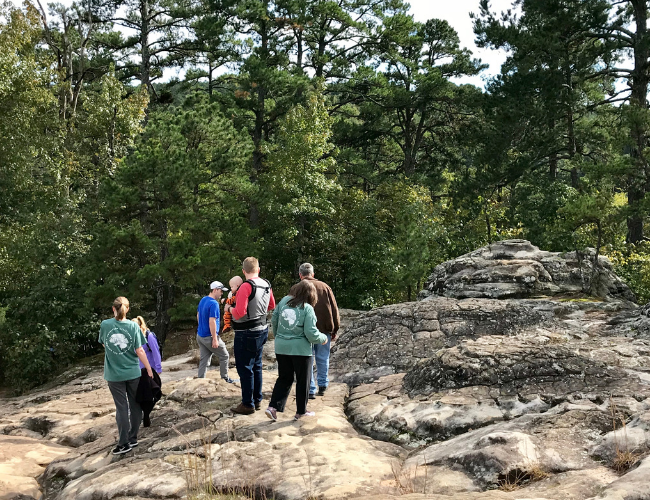 This year, many Arkansas State Parks have planned special activities to celebrate and experience Green Friday. Whether you can interact at your local park or make it a destination, there is something for every type of park experience. From photography to botany, hiking to biking, walking to waterfalls opportunities abound in every section of our state.
Some of the Green Friday events in Arkansas include:
Cossatot River State Park | Wickes – 10 a.m. – Harris Trail Nature Hike
Arkansas Museum of Natural Resources | Smackover – 1 p.m. – Tinkering Cardboard Construction Activity using recycled cardboard prototypes and after dark Holiday Light Extravaganza
Crater of Diamonds State Park | Murfreesboro – 10 a.m. and 2 p.m. – Diamond Mining 101 Tours
Daisy State Park | Kirby – 1:30 p.m. – Discovering Arkansas Snakes program
DeGray Lake State Park | Arkadelphia – 9 a.m. – Geocaching Island Activity, 11 a.m. – Constellation Lantern Activity, 2 p.m. – Eagle Watching Tour, 2:30 p.m. – Edible Insects Program, 4 p.m. – Sunset Cruise, 7:15 p.m. – Golf Course Safari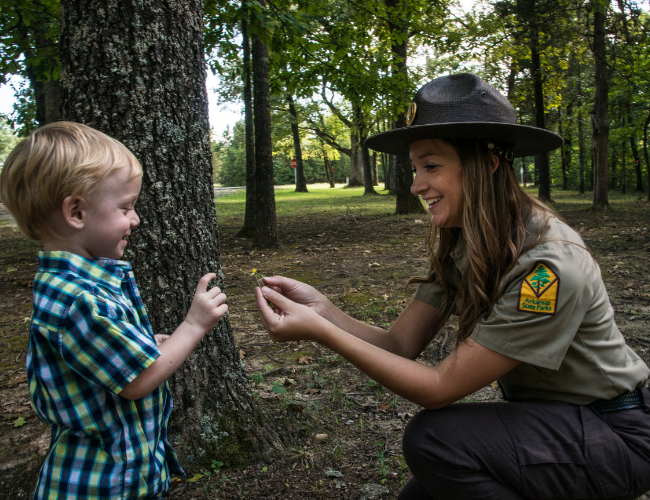 Photo courtesy of Arkansas Parks & Tourism 
Jacksonport State Park | Newport – 2:30 p.m. – "Scenes from the Life of Grandmother Cottonwood" a hike and interpretation of the area based on the viewpoint of the 94 ft. Eastern Cottonwood tree and the times she has endured.
Lake Catherine State Park | Hot Springs – explore Falls Branch Trail or Falls Branch Falls, yoga on a pier, camping or fishing from an ADA accessible pier. Guided tour events include a boat lake tour at 10 a.m. (reservations expected) and a 3hr tour on Horseshoe Mountain Trail beginning at 1 p.m.
Lake Dardanelle State Park | Russellville – come and go events at the Visitor Center. Take the passport challenge and visit all four stops for a special discount in the gift shop.
Lake Fort Smith | Mountainburg – hiking, bike riding, picnic spaces or watching the lake glisten from the lodge porch
Lake Ouachita State Park | Mountain Pine – sharing 2 of their most popular events – 2 p.m. – Eagle Watch Boat Tour where you can learn about the lake and scope out wintering bald eagles, 6 p.m. – Moonlight Boat Tour exploring the lake at sunset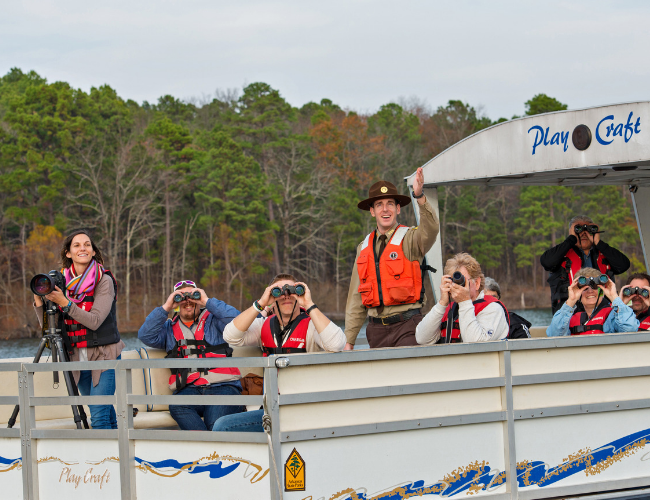 Photo courtesy of Arkansas Parks & Tourism 
Mammoth Spring State Park | Mammoth Spring – hike Spring Lake trail, tour the Depot Museum, play on the playground or basketball courts
Moro Bay State Park | Jersey – rent a bike or motorboat, or pick up a volleyball from the store
Ozark Folk Center State Park | Mountain View – 1 a.m. – 4 p.m. – Holiday Craft Show – so, maybe you can get a little shopping in by supporting local artisans who sell unique, handcrafted items
Petit Jean Mountain State Park | Morrilton – 10 a.m. – 3 p.m. – 21st Annual Mountain Rendezvous – learn primitive skills used by American pioneers like muzzleloader rifling, tomahawk throwing and primitive camping techniques.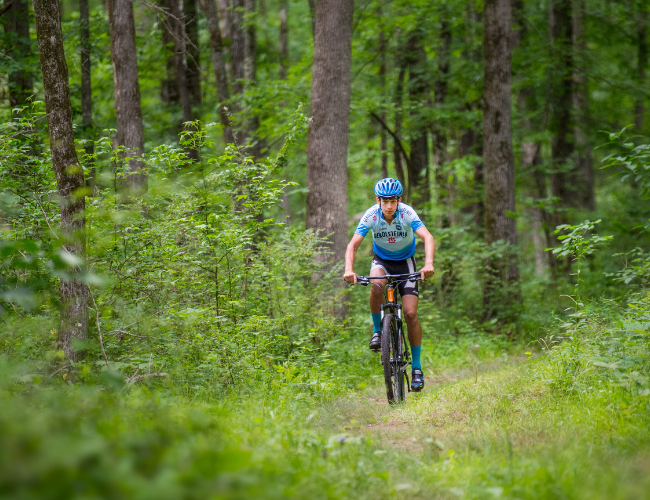 Photo courtesy of Arkansas Parks & Tourism 
Pinnacle Mountain State Park | Little Rock – 1 p.m. – Base Trail 3-mile hike, 3 p.m. – Kingfisher Trail guided hike discovering 500-600-year-old bald cypress trees along the Maumelle River.
Queen Wilhelmina State Park | Mena – Rest, relax and connect with nature through a 10 a.m. Nature Hike, 2 p.m. Nature Art experience using natural resources to paint, color, and create. 3 p.m. is a special Wonder House Tour exploring a unique space on the State Park grounds.
Woolly Hollow State Park | Greenbrier – Meet Park Interpreters for guided hikes and a day in nature.
For a full listing of opportunities November 23, visit arkansasstateparks.com.
Being outdoors on the big shopping day gives you a chance to take advantage of shopping local and supporting small businesses Saturday!!! If you participate, share and follow #GreenFriday #OptOutside and @ArkansasStateParks.