As we move into the second weekend of spring there are both indoor and outdoor activities to choose from! Spend some time in the great outdoors while you can catch an Arkansas Razorback baseball game, enter a fishing tournament, or eat your weight in crawfish. You can hear the roar of the monster trucks or listen to the award-winning musical stylings of Trout Steak Revival! And whether you choose to hang out under the big top or behind the big house, you can still have a big weekend.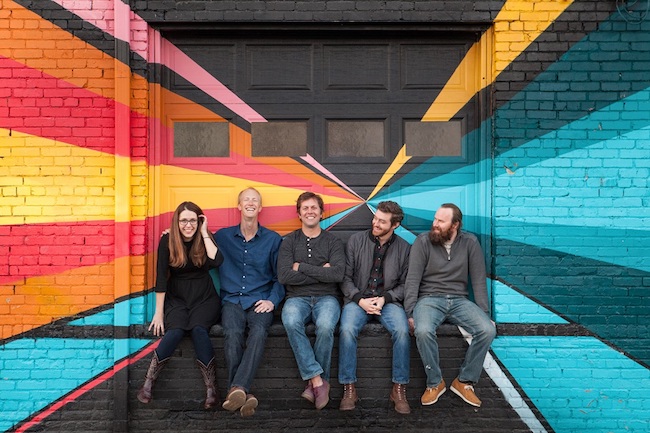 Trout Steak Revival featuring University of Arkansas Children's Choir (Fayetteville)
Ever since winning the 2014 Telluride Bluegrass Festival Band Competition, Trout Steak Revival has quickly become a quintessential Colorado band. The band won an Emmy Award for a soundtrack they contributed to Rocky Mountain PBS. They collaborate with school children in mentoring programs in Denver and Steamboat Springs. Their music is featured on Bank of Colorado's radio and television advertisements. Most recently, Westword named them Denver's Best Bluegrass Band, and they were nominated as a Momentum Band of the Year by the International Bluegrass Music Association. They will be in Fayetteville this weekend and feature the Arkansas children's choir with them.
Venue: Faulkner Performing Arts Center
Date: March 29
Time: 7:30 p.m.
Admission: $10
Contact: Click Here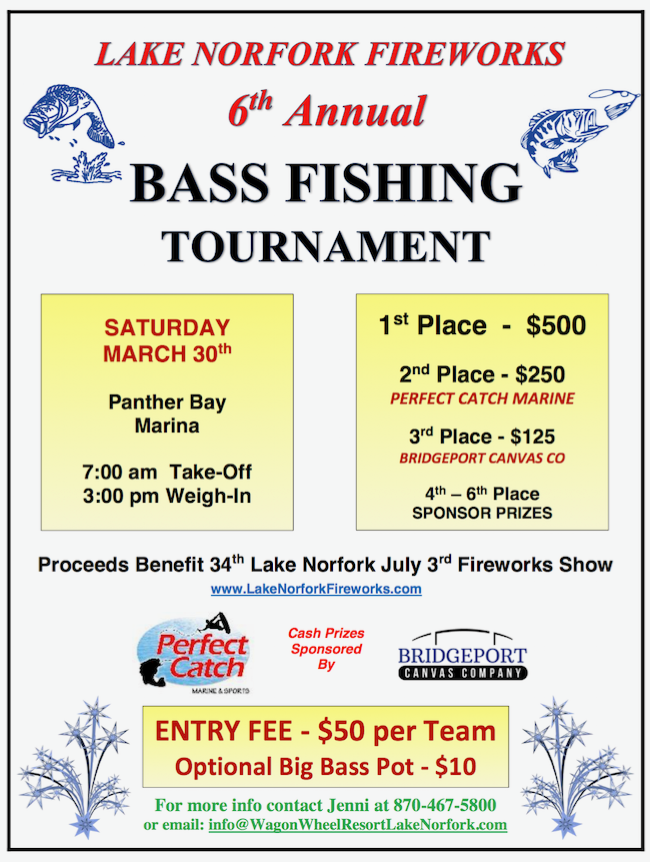 Lake Norfork Bass Fishing Tournament (Mountain Home)
Head to Panther Bay Marina for a great day of fishing and a chance to win $500! The proceeds from this  Bass Fishing Tournament benefit the Lake Norfork Fireworks Show.
Venue: Panther Bay Marina
Date: March 30
Time: 7 a.m. Take Off, 3 p.m. Weigh-In
Admission: $50 per Team with an optional Big Bass Pot entry of $10
Contact: Click Here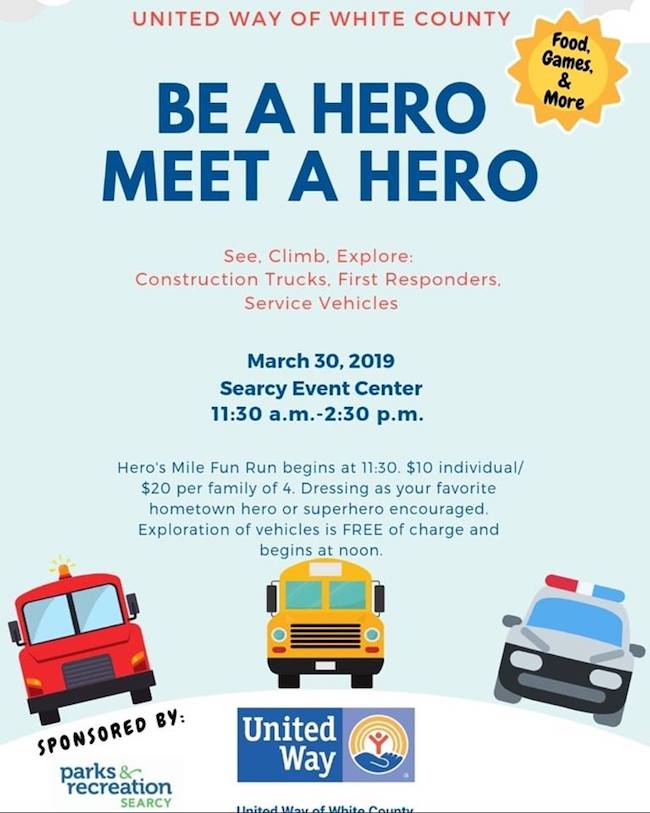 Be a Hero, Meet a Hero (Searcy)
Heroes come in many different uniforms. Some wear capes and some carry hoses. United Way of White County is excited to host the Be a Hero, Meet a Hero. At this event, your little ones will be introduced to hometown heroes. They will also be invited to explore the vehicles that make the community run. There will be fire engines, police vehicles, school buses, and many more options for your kids to choose from. All for free! Then join in on a Fun Run to support the community ($10 an individual, or $20 for a family of 4). Feel free to dress up as your favorite hero, super or hometown! There will be lunch and other activities available for purchase!
Venue: Searcy Event Center
Date: March 30
Time: 11:30 a.m. — 2:30 p.m.
Admission: Free (Admission required for the run and food)
Contact: Click Here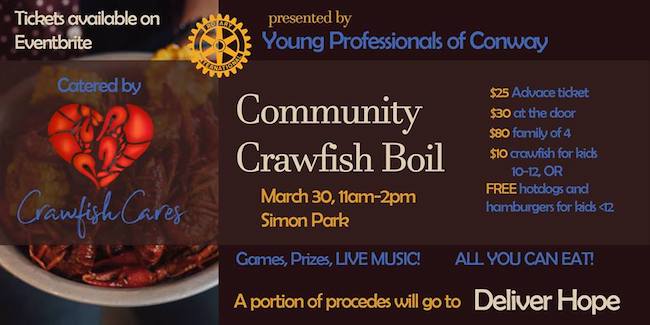 Community Crawfish Boil (Conway)
Young Professionals of Conway is hosting their second annual crawfish boil! Head to Simon Park to enjoy food, games, prizes, and live music. The event will be catered by Crawfish Cares, and a portion of the proceeds will be donated to Deliver Hope. The event is ALL YOU CAN EAT! There will be free food for kids 12 and under, or kids 10-12 can eat crawfish for $10. Tickets for anyone 12 and up are $30, or $25 if you order in advance. A family of four can buy a package deal (4 tickets) for $80.
Venue: Simon Park
Date: March 30
Time: 11 a.m.- 2 p.m.
Admission: $30 at the door
Contact: Click Here

2019 Age to Age Baggo Tournament (Russellville)
Thrivent Community Pinnacle Associates presents the second annual Age to Age Baggo Tournament fundraiser, hosted at the Boys & Girls Club of the Arkansas River Valley. All proceeds from this tournament will go directly to the Age to Age program. There will be a $100 Cash prize for the winning team of each division. This tournament will feature three tournament bracket divisions (Adults, Kids, & Mixed). Registration will be from 9:30-10:00 and tournament play will begin at 10:15.
Venue: Boys & Girls Club of the Arkansas River Valley
Date: March 30
Time: 9:30 a.m.- 1 p.m.\
Admission: Adult teams are $25, Kid teams (15 & under) are $15, and Mixed teams are $25
Contact: Click Here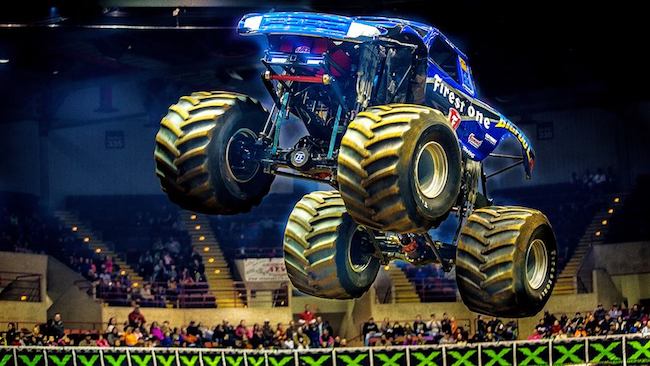 Traxxas Monster Truck Tour (Jonesboro)
Create memories with your family this weekend at the Traxxas Monster Truck Tour!
Venue: First National Bank Arena
Date: March 30
Time: 7:30 p.m.
Admission: Tickets Required-Prices Vary
Contact: Click Here

Big Top Circus (El Dorado)
A Real Circus under the Big Top is coming to El Dorado, AR.  There are three show times to choose from. You can purchase tickets at the Circus entrance or on the website. Each paid adult can bring two kids free with the coupon in the comments section.  The coupon is good for two kids ages 4–12, kids 3 and under come in free and do not need a ticket, additional children $10 per child, No need to print, just save the picture to your phone and show it at the entrance.
Venue: Union County Fair
Date: March 30-31
Time: March 30 4 p.m. and  6 p.m., March 31 5 p.m.
Admission: Varies
Contact: Click Here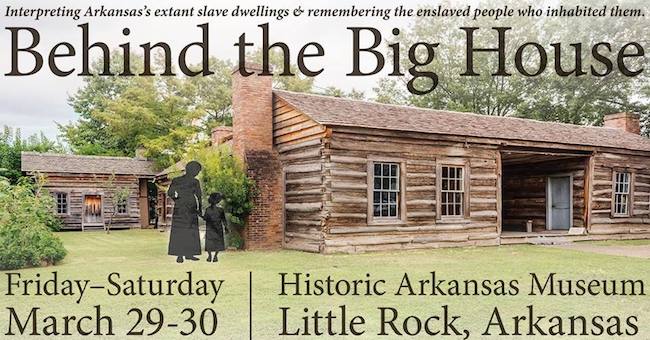 Behind the Big House (Little Rock)
The Behind the Big House program moves beyond the "Big Houses," or stately historic homes, to explore extant slave dwellings and interpret the experiences of the enslaved people who inhabited them. This workshop will include live historical interpretations and lectures to highlight the important contributions African Americans made to Arkansas's history and provide a broad understanding of the importance of slave dwellings and their role in heritage tourism. Click here for the schedule of events.
Venue: Historic Arkansas Museum
Date: March 29-30
Time: Friday 5:30 p.m.-8:45 p.m., Saturday 8:30 a.m.-11:15 a.m.
Admission: Free
Contact: Click Here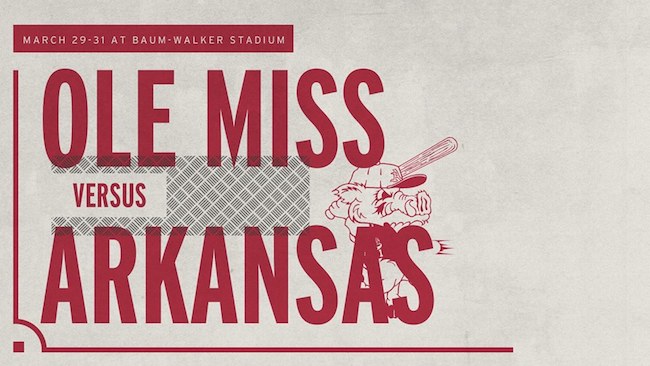 Razorback Baseball vs. Ole Miss (Fayetteville)
The Razorbacks take on the Ole Miss Rebels in a three-game weekend series at Baum-Walker Stadium.
Venue: Baum-Walker Stadium
Date: March 29-31
Time: Friday 8 p.m., Saturday 3 p.m., Sunday 1:30 p.m.
Admission: Tickets Required-Prices Vary
Contact: Click Here