John C. Maxwell says one of the best moves you can make for achieving all you want in life is to ask people, "Who do you know that I should know?" You are only as good as the people with whom you surround yourself.

One of the people I know who you should know is Stuart Dalrymple. Stuart is a homegrown commercial real estate professional. He has a knack for helping other entrepreneurs identify the obstacles in their lives or businesses. Then he helps them strategize how to get closer to where they want to be.
Stuart spent several years in the media business after attending the University of Arkansas. After working for a newspaper chain as retail advertising manager, Stuart founded Arkansas Media Enterprises, a publisher of several publications. He sold his interest in 1989, deciding to pursue a career in real estate. He bought an existing real estate company, which later became Dalrymple Real Estate.
Over the years, Stuart began investing back in the community and state that had been so good to him.  He was a recipient of the Arkansas Community Development Award. And as a token of appreciation, he received a Key to the City of Searcy.  Stuart was a co-founder of Arkansas Holiday of Lights; Arkansas Economic Development Commissioner; President of the Searcy Regional Economic Development Commission and several other boards and projects throughout the city and state.  He says his greatest accomplishment is serving in leadership development capacities at New Life Church of Arkansas where he attends the Heber Springs Campus.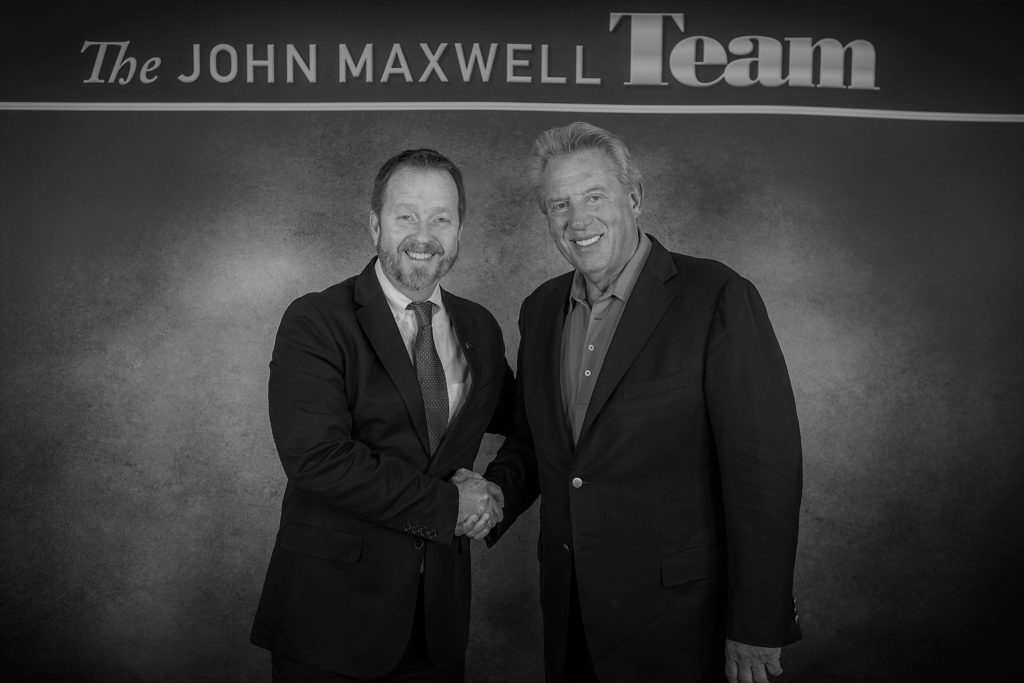 With a passion for helping others achieve their dreams, Stuart began moving into the arena of coaching and mentoring.  He received his John Maxwell Certified Coach and Mentor certification in 2016. He quickly decided he had found a new path where he could use his life's experiences helping others.  In January of 2018, Stuart and his team brought a highly successful leadership and networking event to Searcy called LIVE2LEAD.
Dalrymple said, "I knew early on that the only way I was going to achieve my dreams was to gain all the knowledge I could by surrounding myself with great mentors. I wanted to gift the LIVE2LEAD opportunity to my hometown. I was very fortunate and blessed in my life to have valuable mentors who were critical to my success. The least I can do is share the things they have taught me with those who will come after me."
He added, "I deeply believe that every entrepreneur or leader can easily find themselves stuck because I've been there, too! Sometimes, we need to unlearn some of the bad habits that have been ingrained in us over the years that do not add value to what we do and replace them with habits that will help us achieve at a higher level of success. I enjoy helping others identify those habits that are holding them back and then learn new behaviors that will take them to the next level."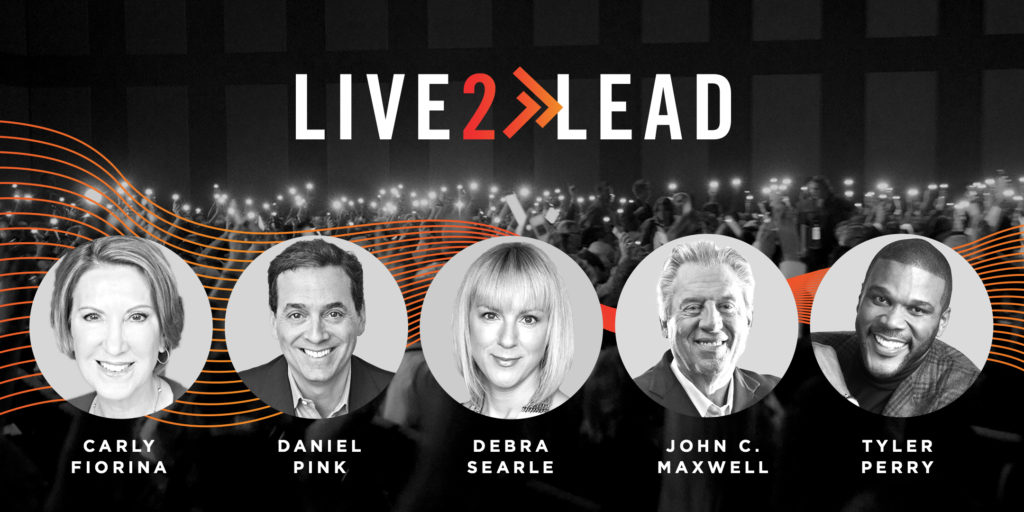 Live2Lead Event
Mark your calendars for the second annual LIVE2LEAD: Searcy on Thursday, January 17th, 2019 at New Life Church.
Speakers for this year's rebroadcast of LIVE2LEAD include:
John C Maxwell is a #1 New York Times bestselling author, coach, and speaker. He has sold more than 30 million books in fifty languages. And he was identified as the #1 leader in business by the American Management Association and the most influential leadership expert in the world by Business Insider and Inc. magazines.
Tyler Perry is a world-renowned filmmaker, actor, director, screenwriter, producer, playwright, entrepreneur and philanthropist. Tyler Perry has become a household name for his iconic character, Madea, a sharp-witted, vindictive, and comedic senior woman.
Carly Fiorina is the founder and chairman of Unlocking Potential, a foundation that embraces the idea that leaders are made – not born. She is an advocate for entrepreneurship, innovation, and effective leadership. Carly Fiorina is the first woman to lead a Fortune 50 company. She and is best known for her tenure as CEO of Hewlett-Packard and her candidacy for the 2016 United States presidential election.
Daniel Pink is one of the best-selling authors of the last decade. His books on work, business and behavior have been translated into 35 languages and have sold more than 2 million copies worldwide. His TED talk on the science of motivation is one of the ten most-watched TED Talks of all time, with more than 19 million views.
Debra Searle, MBE is a professional adventurer and serial entrepreneur. Her expeditions have included rowing solo and unsupported across the Atlantic and sailing around Antarctica. She launched four companies, is a published author, has worked as a host for the BBC and won gold medals for Great Britain at World Championship level. She was appointed a Member of the Most Excellent Order of the British Empire (MBE) by Her Majesty The Queen for her spirit of adventure.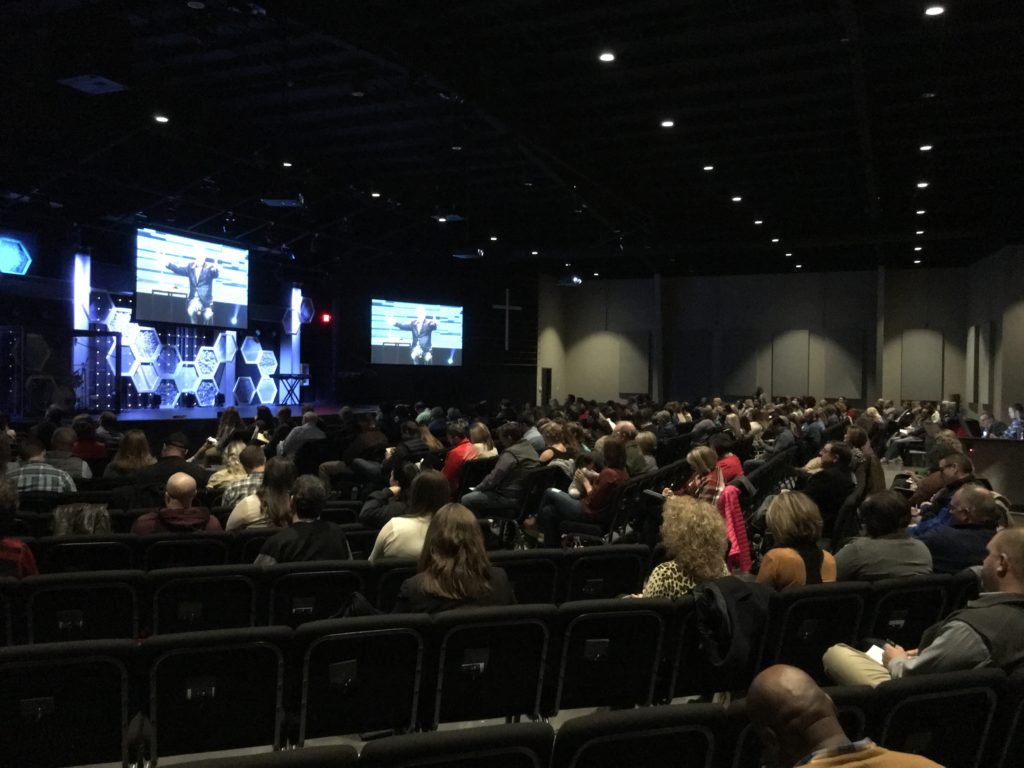 Dalrymple said, "My goal with this entire mentoring and coaching journey, and with LIVE2LEAD is, as a community, we re-train the way we think; to unlearn some of the old habits that do not add value and to our lives; and bring forth new ideas and perspectives helping us to achieve the next level. Collectively, we can chart our own course rather than follow one someone else put in place for us to follow."
We would love for you to join us. For tickets and more information visit https://live2leadsearcy.eventbrite.com.