The warm days and cool nights have everyone heading outdoors. Toads are hopping, crawfish claws are snapping and motorcyclists are revving up their engines. Whether you plan to race toads, catch fish, eat a lot of tacos or unwind with an evening at the ballet, there is something for everyone. And for all you Star Wars fans — May the Fourth Be With You!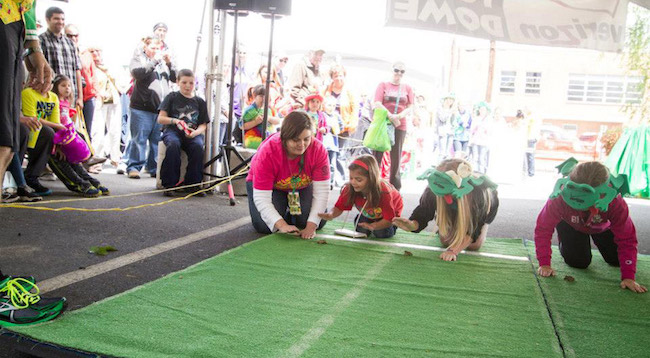 Toad Suck Daze (Conway)
There is so much to experience at the Toad Suck Daze family-friendly festival! There is something for all ages: concerts, shopping, carnival rides, children's activities, and of course, the World Championship Toad Races starring our amphibious friends. (Yes, you read that right.) Admission is FREE. Spanning eight city blocks in downtown Conway, Toad Suck Daze packs in loads of fun at every turn. There are designated areas for shopping, food, hands-on children's activities, musical entertainment, and more are available during the three-day festival. And all of this excitement is flanked by downtown merchants that are open for business all year long! Don't miss the Tour de Toad Charity Bike Ride Saturday.
Venue: Downtown Conway
Date: May 3-5
Admission: Free
Contact: Click Here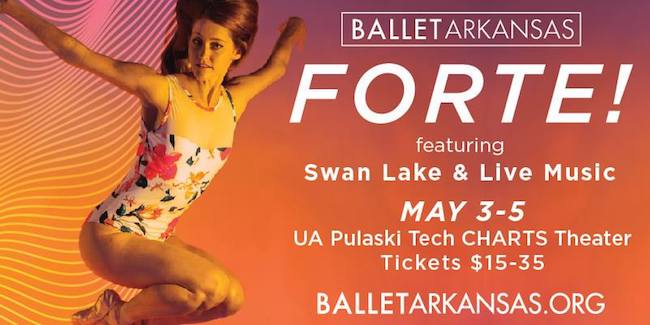 Ballet Arkansas Presents Forte! (Little Rock)
The wildly popular collaboration with internationally acclaimed musician Dr. Drew Mays returns for a second year. This dynamic mixed repertory program, presented by the Stella Boyle Smith Trust, features some of the most prolific classical and contemporary works out there.
Venue: Pulaski Tech
Date: May 3-5
Time: Varies
Admission: Tickets Required
Contact: Click Here or Call (501) 812-2831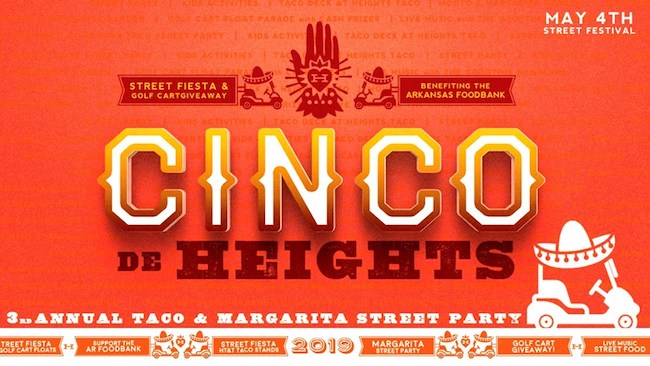 3rd Annual Cinco de Heights Street Fiesta! (Little Rock)
On May 4, the Fiesta is going to the streets with the 3rd  Annual Street Festival — CINCO de HEIGHTS! The street in front of  Heights Taco & Tamale will be shut down for a few hours of incredible live music, a golf cart decorating competition, a golf cart giveaway, kid'tivities, margarita shacks, beer tents, mojito zones, tacos, street snacks, and lots more!
Venue: Heights Taco & Tamale Co.
Date: May 4
Time: 11 a.m.- 4 p.m.
Admission: Free
Contact: Click Here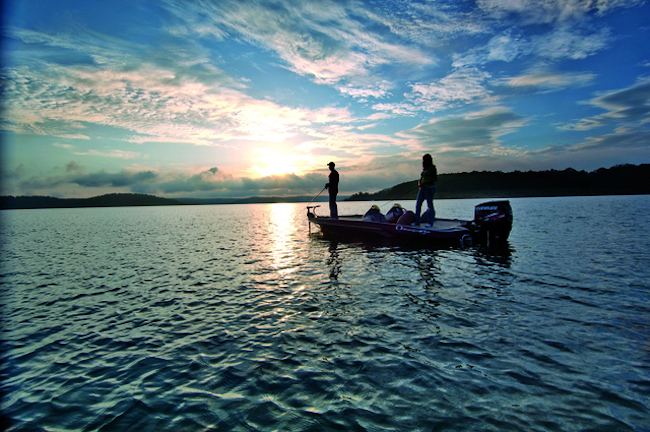 8th Annual Hot Springs Fishing Challenge  (Hot Springs)
It is the first weekend of the year for the Hot Springs Fishing Challenge! There will be more money and more fish! Seventy-one fish will be tagged and released into the lakes by Visit Hot Springs' partner, the Arkansas Game and Fish Commission's Andrew Hulsey Fish Hatchery. Beginning at 6 a.m. on May 1 and running through 5 p.m. on July 31, anyone who catches one of the tagged fish stands to win a prize. Clues will be given out during June and July about Big Al if he has not been caught by then. The fish released will be largemouth bass, bluegill, channel catfish, white bass, crappie, and walleye. The tags will have a phone number and a prize number on them. If a fish is caught the angler must call the number and present the fish with the tag attached The prize fish will include this distribution:
$15,000: 1
$5,000: 4
$1,000: 46
$500: 20
The contest is open to anyone with a valid Arkansas fishing license.
Venue: Lake Catherine and Lake Hamilton
Date: May 1- July 31
Admission: Free
Contact:  Call Steve Arrison at 501-321-2027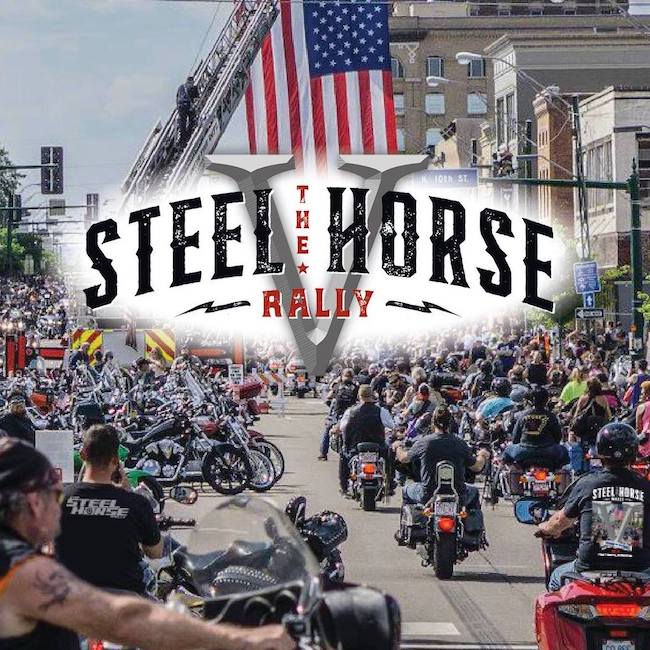 Steel Horse Rally (Fort Smith)
This weekend there will be several activities during the popular Steel Horse Motorcycle Rally. The Steel Horse Rally Inc. is dedicated to honoring all who serve and helping local charities (especially those who focus on helping veterans, military and children). The rally will be taking place May 3-4. You can also join the Fort Smith Museum of History for an exhibit and programs exploring local and regional motorcycle history and culture. Programs are scheduled for Friday, May 3 and Saturday, May 4 at 1 p.m. during the motorcycle rally. You can enjoy brats, burgers, pretzels, and beer in the Fort Smith Museum of History Bier Garten, Saturday, May 4, 11 a.m.-1 p.m. 
Venue: Downtown Fort Smith and the Fort Smith Museum of History
Date: May 3-4
Admission: Free for the Rally, Regular Museum admission for any exhibits or event at the Fort Smith Museum of History Contact: Click Here for  Museum Events, Click Here for Rally Schedule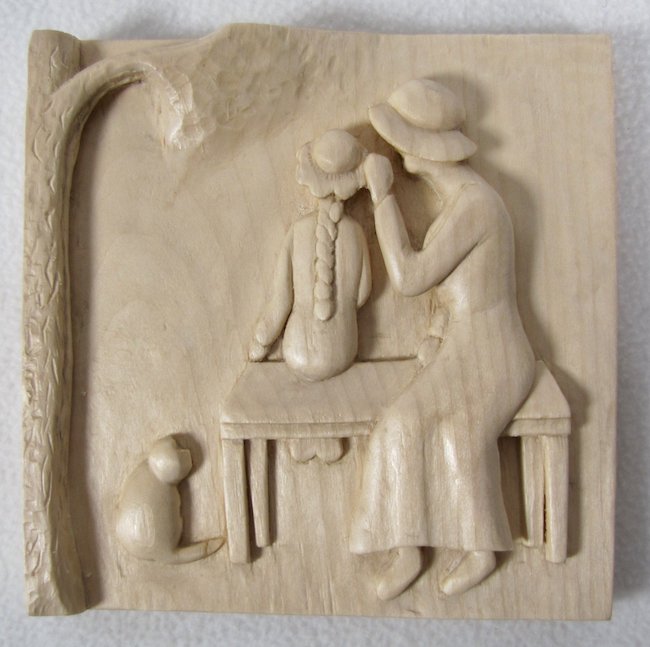 North Arkansas Woodcarvers 40th Annual Woodcarving Show and Sale  (Mountain Home)
North Arkansas Woodcarvers Club's 40th Annual Woodcarving Show and Sale at the Baxter County Fairgrounds is one of the area's largest shows featuring woodcarvers, whittlers, wood turners, carving supplies, judged competition (Saturday, May 4), demonstrations and a carving contest (Sunday, May 5). Participants are from all levels — novice to professional.
Venue: Baxter County Fairgrounds
Date: May 4-5
Time: Saturday 10 a.m.-5 p.m., Sunday 10 a.m.-4 p.m.
Admission: Free
Contact: Click Here

Arkadelphia Crawfest
Crawfest features a crawfish eating contest, live entertainment, vendors, plenty of kids activities, and much more. The area also has biking, boating and there will be 5K and 10K runs. Bring your lawn chairs!
Venue: Downtown Arkadelphia
Date: May 3-4
Time: Click Here for Schedule
Admission: Boil tickets are $25
Contact: Click Here or Call  (870) 246-5542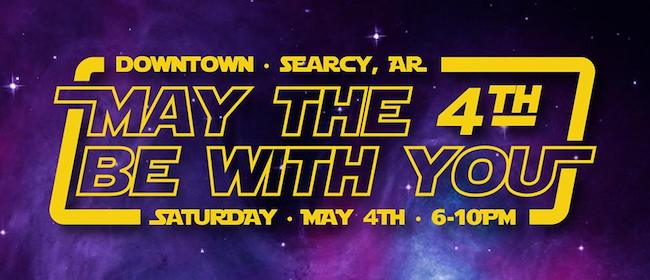 Beats & Eats: May The Fourth Be With You (Searcy)
Calling all Jedi and young Padawans! Beats & Eats will begin the 2019 season on May 4 with their "May the Fourth Be With You" event. Located in downtown Searcy at the Main Street Landing, the galaxy-themed occasion will feature unique activities, local entertainment, and food trucks and booths. This event is all about the droids, dogs, and do's!
Venue: Downtown Searcy
Date: May 4
Time: 6 p.m. — 10 p.m.
Admission: Free
Contact: Click Here

10th Annual Airing of the Quilts Quilt Show (Greenwood)
Check out this charming regional quilt show displaying quilts in a striking setting with mountain views this weekend. There will be vendors, a special exhibit, silent auction,  and a raffle quilt.
Miss Sue's Tea Room will be serving a luncheon at the show from 10:30-2:00 for $8 (optional). Plan to visit Greenwood's historic district where vintage quilts will be displayed in historical settings. Civil War re-enactors, blacksmiths, dulcimer players, and historic interpreters will be on hand at that location to entertain and inform.
Venue: Wilkinson Pavilion, Bell Park
Date: May 3-4
Time: Friday 9 a.m.-5 p.m., Saturday 9 a.m.-4 p.m.
Admission: $5
Contact: Click Here or call 479-806-1081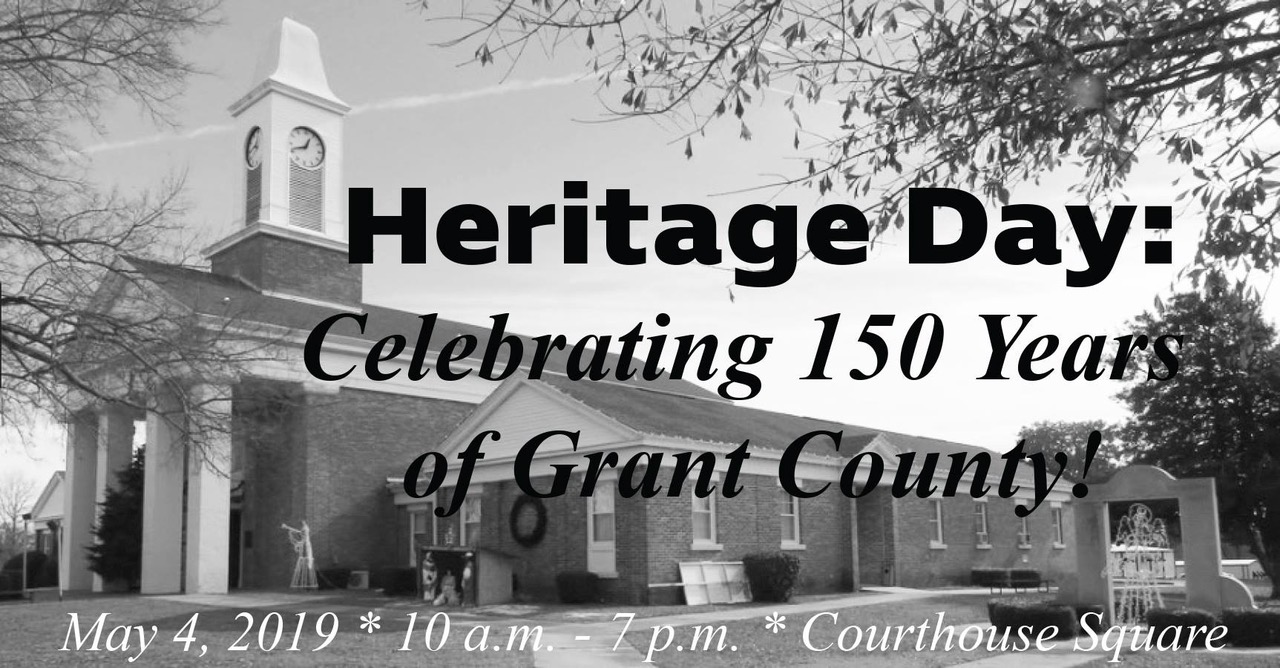 Heritage Day: Celebrating 150 Years of Grant County (Sheridan)
Grant County celebrates its 150th anniversary this year having been founded on Feb. 4, 1869. In honor of this sesquicentennial birthday, the Grant County Museum is hosting Heritage Day: Celebrating 150 Years of Grant County with the help of multiple generous sponsors on the courthouse square.  Festivities will kick off with a parade and include an antique car show, an antique tractor show, living history presentations with things like blacksmithing, basket weaving, spinning, quilting, butter churning, rope making, and more. A 5K race and whiffle ball tournament will also be held during this family-friendly event. There will be a quilt show and games like horseshoes, sack races, a cake walk, bingo and more. Arts and crafts type vendors will be selling homemade and hand made goods among other things, and there will be food vendors as well.
Local and area entertainment will be on stage throughout the day including fiddlers, bluegrass, gospel, pickers, a square dance, and more!
Venue: Grant County Courthouse Square
Date: May 4
Admission: Free
Contact: (870) 942-4496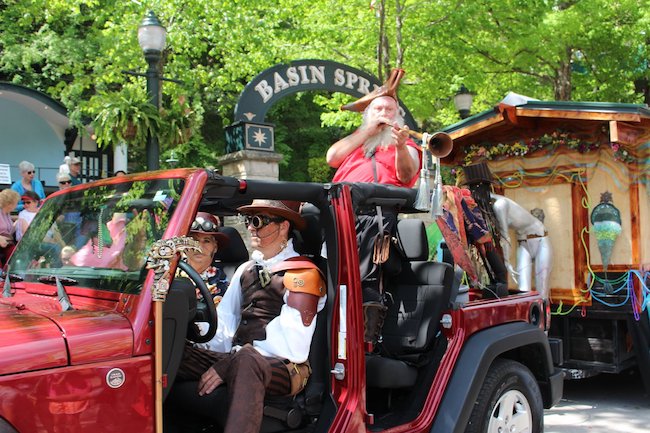 Artrageous Parade (Eureka Springs)
Colorful, quirky, energetic and sometimes surprising, the ArtRageous Parade is the traditional kickoff of the May Festival of the Arts in Eureka Springs. Join the stream of floats, art cars, walkers, dancers, musicians, jugglers, drummers, and dancers.
Venue: Downtown Eureka Springs
Date: May 4
Time: 2 p.m.
Admission: Free
Contact: Click Here
Header photo courtesy of the Arkansas Department of Parks & Tourism.