Arkansas is pretty grand and we are so thankful to live in this state. There is no way you can be bored this weekend! There are exciting events happening all over. From indoor play to outdoor play to cosplay you can play all weekend.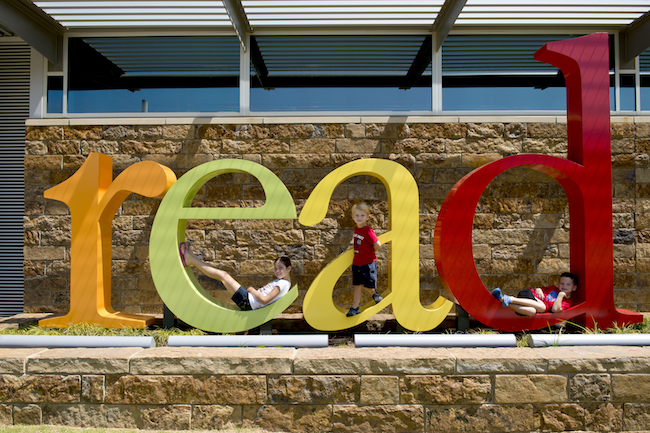 CALS Con at Central Arkansas Library (Little Rock)
The Central Arkansas Library System's (CALS) fifth annual CALS Con is a family-friendly celebration of all things fandom, 2018 highlights include a lineup of fan panels at the CALS Ron Robinson Theater: "RPG: The Power of Creative Play", "Diversity in Media", and "Cosplay Culture". Activities also include multiple workshops each on the general topics of RPG, Cosplay, and Writing; a LEGO® display and open build by ArkLUG; a tabletop gaming marathon; a gaming demo room from Game Goblins; robot, superhero, and monster crafts; a cosplay contest; and a cosplay ball. Come join the fun!
Venue: Central Arkansas Library System Main Library (Little Rock)
Date: April 7th
Time: 9:30 am- 8:00 pm
Admission: Free
Contact and Schedule: Click Here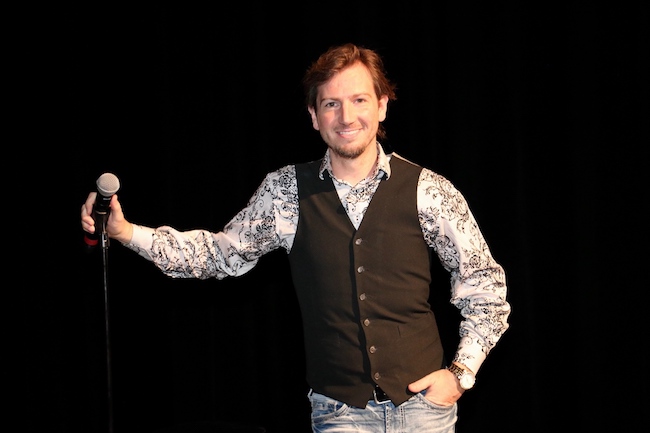 Darren Knight's Southern Momma Comedy Tour (Fort Smith)
Darren Knight, aka Southern Momma, is a comedian who will be performing in Fort Smith this weekend. He has cultivated a mass online presence across multiple social media platforms in just a few short months. Darren has been compared to Jeff Foxworthy and takes his online presence to the stage, selling out theaters and casinos nationwide. Come out and enjoy a laugh!
Venue: TempleLive ( 200 N 11th Street, Fort Smith, AR)
Date: April 5th
Time: 8:00 pm
Admission: Varies
Contact and Tickets: Click Here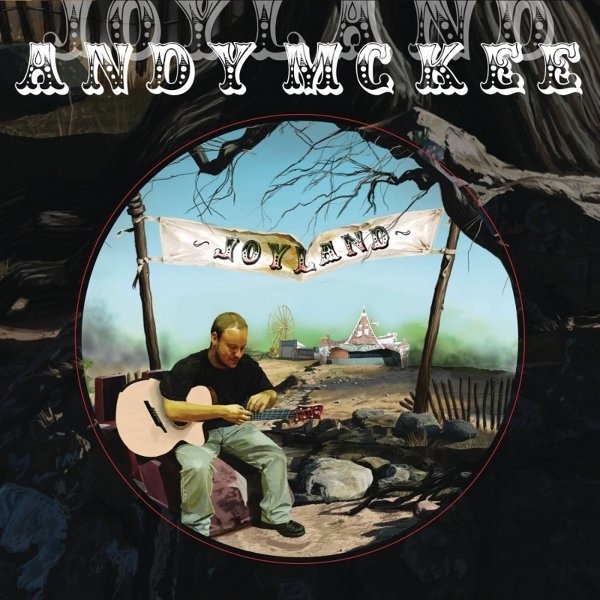 An Evening With Andy McKee (Jonesboro)
Andy McKee is among the world's finest acoustic guitarists. His youthful energy and attention to song structure and melodic content elevate him above the rest. He entertains both the eye and the ear as he magically transforms the steel string guitar into a full orchestra via his use of altered tunings, tapping, partial capos, percussive hits and a signature two-handed technique. Make plans to come and enjoy the show!
Venue: Fowler Center (Arkansas State University)
Date: April 6th
Time: 7:30 pm
Admission: $35/$25 adults, $28/$20 seniors & children, $15/$10 ASU students
Contact and Tickets: Click Here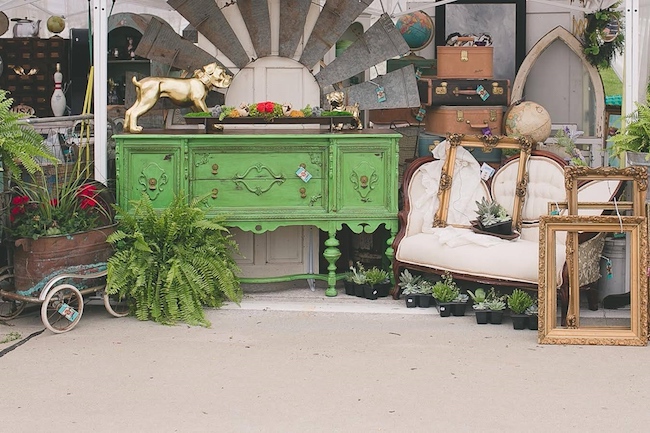 Vintage Market Days(Bentonville)
Vintage Market Days is an open-air vintage-inspired market with vintage shopping, antiques, architectural salvage, re-purposed finds, clothing, jewelry, live music, food trucks and more! This is perfect for a girlfriends night out, date night, or just some solo retail therapy!
Venue: Benton County Fairgrounds
Date: April 6th- April 8th
Time: 10:00 am- 5:00 pm
Admission: $10 Friday, $5 Saturday & Sunday, Children Free ages 12 & under
Contact: Click Here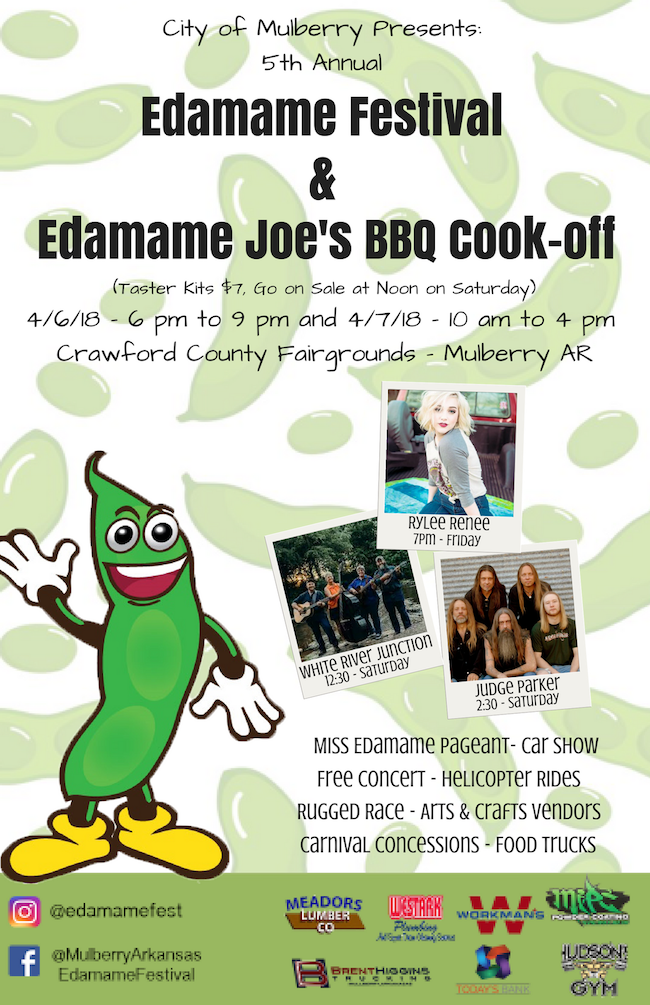 5th Annual Edamame Festival And BBQ Cook-Off (Mulberry)
This annual festival celebrates the Edamame Bean and its importance in the local economy.  The festival includes an amateur BBQ Cook-off, car show, helicopter rides, arts and craft vendors, midway concessions, food trucks, and more. New to this year's festival will be the Farmboy Games and Rugged Race starting at 10 am.  It is a timed fitness obstacle course.  The car show is lining up to be bigger and better than ever and there are some new entrants for the BBQ Cook-off.
Venue: Kirksey Park
Date: April 6th- April 7th
Time: April 6th 6:00pm- 9:00 pm , April 7th 10:00 am- 4:00 pm
Admission: Free
Contact: Click Here or call 479-632-4127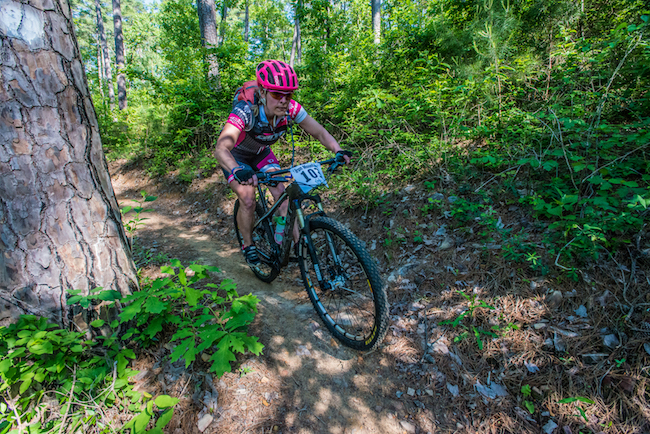 30th Annual Ozark Mountain Bike Festival (West Fork)
A fun family-oriented mountain bike festival with guided rides for all skill levels. For the young mountain bike rider, there will be a skills course available to ride on Saturday.  There will be a social get together on Friday evening including pizza, hamburgers and ice cream.
Venue: Devils Den State Park
Date: April 6th- April 7th
Time: Click here for full schedule
Admission: Free
Contact: Click Here  or call 479-761-3325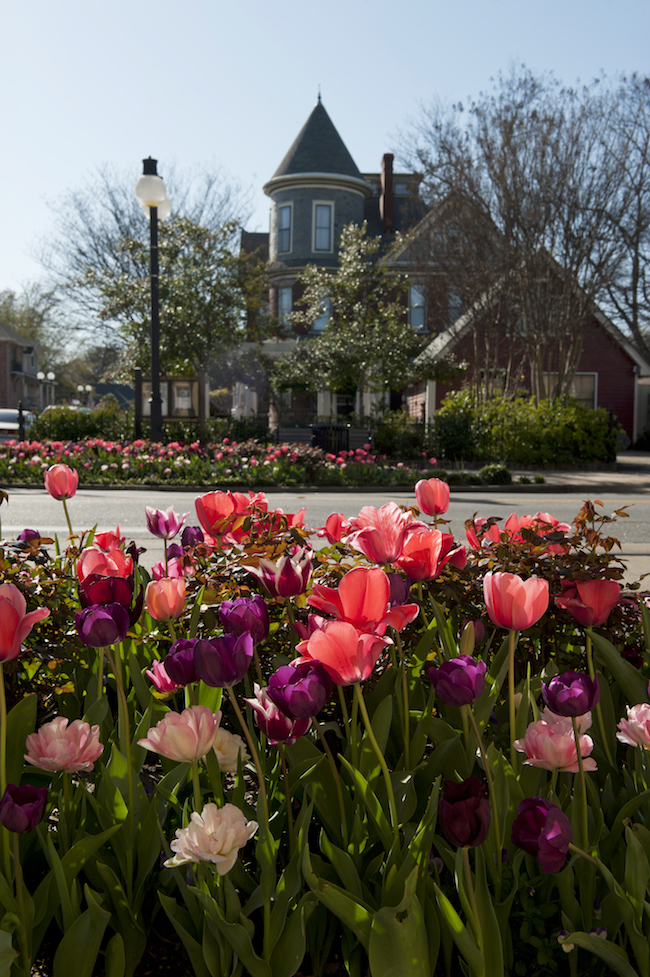 Photography Workshop (Hot Springs)
This photography workshop called "Macro Photos and Tulips" is led by professional nature photographer Taylor Bellott. The class will meet for instruction prior to going out in the Gardens. Participants will have an opportunity for one-on-one time with  Bellott to learn how to get the most from outdoor photography. Students will need to bring their cameras and tripods and wear comfortable walking shoes and clothes. Reservations are required.
Venue: Garvan Woodland Gardens
Date: April 5th
Time: 10:00 am- 4:00 pm
Admission: Free Members, Regular admission Non-members: $15 adults, $5 ages 4-12, free ages 0-3
Contact: Click Here

Vietgone (Bentonville)
A modern twist on the All-American love story, Vietgone pulses with contemporary energy. It's the classic story of boy meets girl – except this boy and girl are refugees from the Vietnam War newly settled in a relocation camp inside Middle America. Borrowing elements from the world of up-to-the-minute popular culture to recreate the playwright's own parents' meeting, the play ranges from hilarity to heart-wrenching drama.
Venue: Walton Arts Center's Nadine Baum Studio
Date: April 5th- April 8th
Time: Varies
Admission: Varies
Contact and Tickets: Click Here
Sell It Again On Highway 10
You will want to make plans to travel on Hwy 10 around Booneville this weekend. There will be huge yard-sales all along the highway. A perfect weekend activity for the treasure hunter!
Venue: Hwy 10
Date: April 5th-April 7th
Admission: Free
Contact: 479-675-2666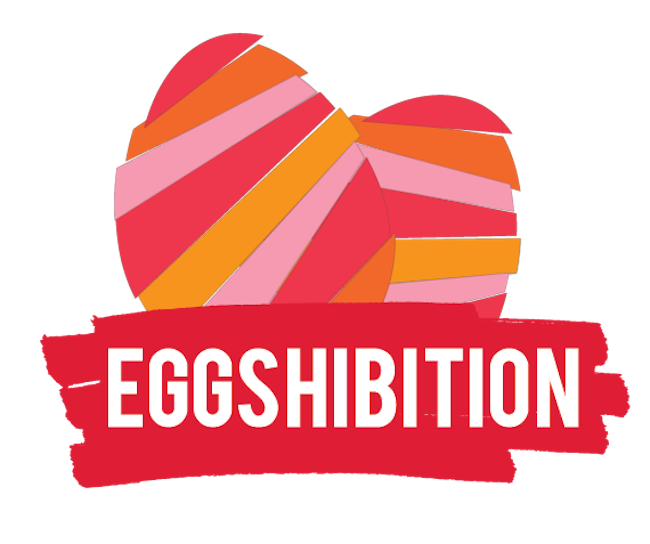 27th Annual Eggshibition (Little Rock)
An eggs-travaganza of an evening featuring live and silent auctions, original hand-blown glass from James Hayes, gift baskets from local businesses, live music, delicious food, and libations. You'll find unique works of art made from plaster or ostrich eggs alongside paintings, ceramics, sculptures and more created by nationally celebrated artists as well as new and emerging talent. Proceeds support services for the children and families in Youth Home, Inc.'s mental health programs. Come and see why readers of the Arkansas Times voted Eggshibition "Best Local Charity Event" in 2015, 2016, and 2017!
Venue: Jack Stephens Center
Date: April 6th
Time: 6:00 pm
Admission:$50 General Admission: $75 VIP Patron Admission
Contact: Click Here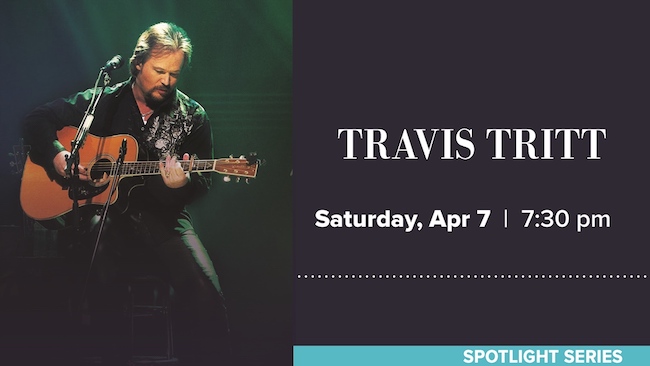 Travis Tritt (Forrest City)
More than 27-years after Travis Tritt launched his music career, the Grammy Award-winning artist continues to sell out shows, top sales charts and stay true and relevant to Country music fans across the globe. A native of Marietta, Georgia, Travis Tritt is dubbed one of the "Class of '89," which included Country music superstars Garth Brooks, Clint Black and Alan Jackson, all of whom dominated the charts in the early '90s. Among his eleven studio albums and numerous charted singles are nineteen Top 10 hits, including "Modern Day Bonnie and Clyde," "Love Of A Woman" and "T-R-O-U-B-L-E." His overall has produced millions in album sales, two Grammy awards, and multiple No. 1 singles on the Country radio charts. Make plans to enjoy his show in Forrest City, AR this weekend!
Venue: EACC Fine Arts Center
Date: April 7th
Time: 7:30 pm
Admission: $39
Contact and Tickets: Click Here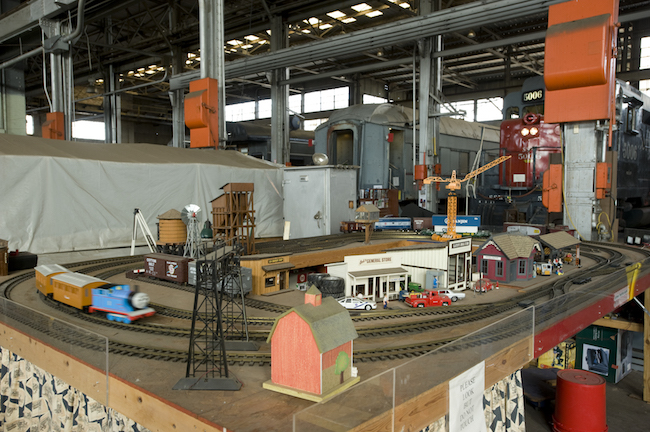 23nd Annual Railroadiana Show and Sale (Pine Bluff)
Head out to the annual railroad show to see historic engines, passenger cars, cabooses, and a MASSIVE snowplow. There will be hourly door prizes!
Venue: 1700 Port Road, Pine Bluff
Date: April 7th
Time: 9:00 am- 4:00 pm
Admission: $5 adults, $2 ages 6-11, under 6 free with Adult
Contact: Click Here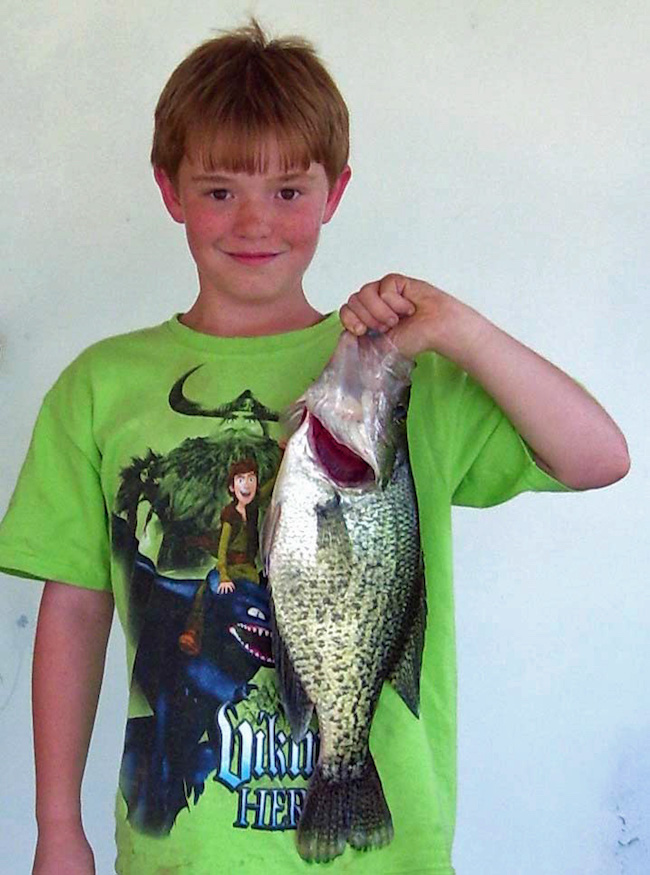 Youth Fishing Derby (Lake Village)
A great time will be had by the whole family as young anglers (15 and under) participate in this annual event. Prizes and giveaways throughout the derby. Bring your own pole and bait. Fishing starts at 9 a.m. and goes until noon.
Venue: Lake Chicot State Park Marina
Date: April 7th
Time: 9:00 am- 12:30 pm
Admission: Free
Contact: 870-265-5480