This year's Wild Wines, a two-day event at the Little Rock Zoo, is set to begin on April 26 with the Friday night VIP experience, followed by Saturday's "Mane" event.
"Wild Wines has a little bit of everything for everyone! From sweet to savory, we've got you covered. I'm excited because we have restaurants that haven't participated before," says chair Kelly Anne Rigby.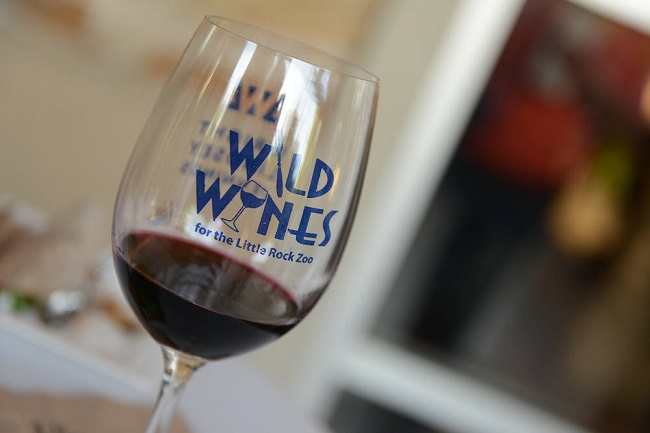 The Friday night VIP experience features higher-end wine by O'Looney's, along with food from area restaurants, and takes place around Cafe Africa and the Civitan Pavilion. Participating restaurants include: 42 Bar and Table, Cache, Cocoa Belle, Ocean's at Arthur's, Petit and Keet, Pine Bluff Country Club, SO Restaurant-Bar, Taziki's, Vintage Kitchen, and YaYa's Euro Bistro. Event goers can also expect live music from Darril Harp Edwards, Brian Nahlen, and Rodney Block. A specialty souvenir wineglass is included with your lanyard for Friday night. Those lanyards also include admission to the Saturday night "Mane" event.
Saturday night's "Mane" event is a larger gathering and features more than 200 wines to sample and pair with food from Allsopp & Chapple Restaurant + Bar, American Pie Pizza, Blue Cake Company, Bonefish, Café Africa , Cantina Laredo, Chuy's, Ciao Baci, Community Bakery, Doe's Eat Place, Fassler Hall, Flossies, Grumpy's Too, Hiland Dairy Cooking Team, IHOP, Loblolly Creamery, Nothing Bundt Cakes, Pop Pop Shoppe, Red Lobster, Skinny J's, South on Main, Table 28, Vinos, and Ya Ya's Euro Bistro.
"Expect to have your 'wildest' night of the year! It really is my favorite event in town. You will be greeted at the gates by the Little Rock Drum Circle and a souvenir glass. There will be nine wine pods throughout the zoo and over thirty of Little Rock's favorite restaurants, as well as music by Darril Harp Edwards, Dizzy 7, SYNRG, Billstown, and DJ Mike Poe," says Rigby.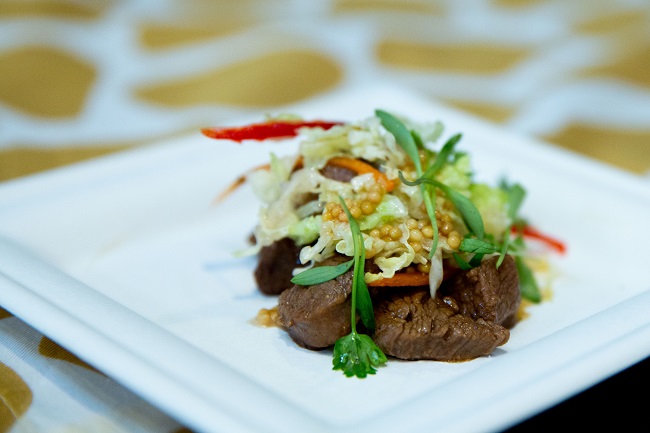 This year's theme is Rio, so expect a festive, upbeat vibe with bright colors and big flair. It's all big fun for a great cause.
"All proceeds from Wild Wines benefit the Arkansas Zoological Foundation, a 501(c) (3) raising funds for the Little Rock Zoo. Funds raised go toward new exhibits such as the Arkansas Heritage Farm, Diamond Express Train, Cheetah Outpost and Penguin Pointe. I've been coming to the zoo since I was a kid, and you can see this money just helps the zoo grow to be bigger and better. Wild Wines is the largest fundraiser of the year for the Arkansas Zoological Foundation," says Rigby.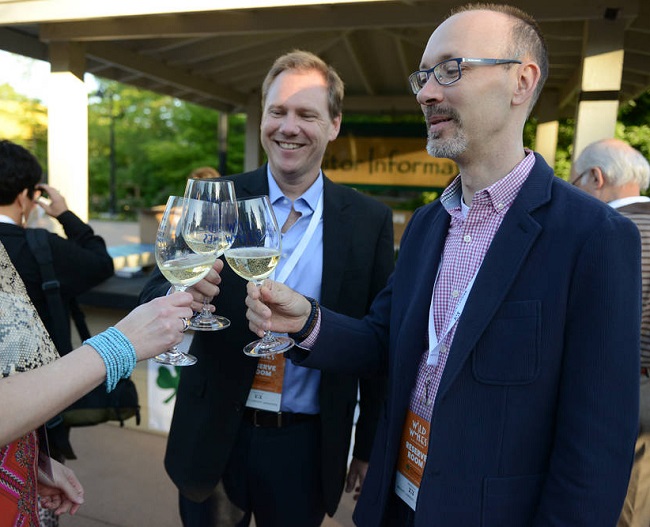 Need to Know
Friday, April 26 VIP Night, 7 p.m.-9 p.m. (fun business casual attire); Saturday, April 27 "Mane" Event, 7 p.m.-10 p.m. (dress comfortably)
Other Details
-Beer and other beverages available (Yuengling, Lost Forty, and Coke products)
-Must be at least 21 years old to attend
-Please bring ID, no exceptions
-Event takes place rain or shine (Saturday night will be at War Memorial if there is inclement weather–decision early that week)
*Photos courtesy of Little Rock Zoo