Tiny wonders happen every day in the trees around town, in the grass, in the pools and streams, and in the dirt.
They can be like miracles to witness for those who see them. Most of us, however, pass right by them without a second look. That is why we need poets like Fayetteville's Carolyn Guinzio.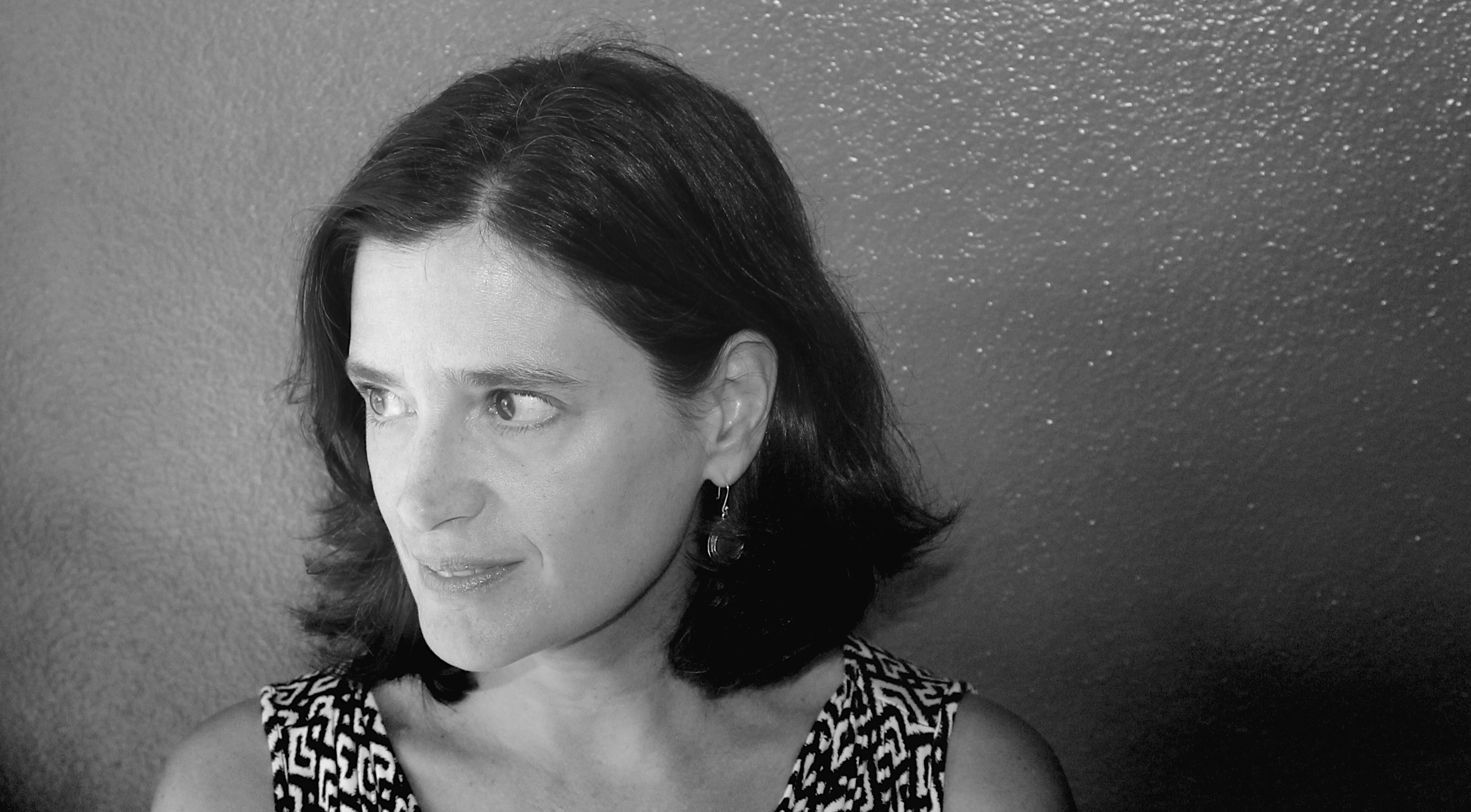 Carolyn Guinzio / Courtesy photo
Guinzio is set to release her fifth collection of poems, titled Ozark Crows, and due out in paperback on May 1 of this year.
The book, as Carolyn tells it, was inspired by a real-life encounter she had with two crows conversing in a tree not far from the Hudson River in New York while she was in graduate school. That encounter forever changed the way she looked at the fascinating animals, and she's had no shortage of experience with them since she moved to Arkansas in 2002.
Guinzio is also a photographer, and like her poetry, her photos often capture similar tiny moments from nature near her home outside Fayetteville. A dragonfly in a fountain. Lily pads floating in the sky. The faintest sliver of a silver moon.
Her new book combines elements of her poetry, graphic design, and photography in an interesting way that produces some really profound results (here's a preview from Superstition review that also includes a recorded reading by Guinzio).
Due to the layered, multi-dimensional nature of her work, instead of conducting a more traditional poetry reading, Guinzio has created a series of short films to help showcase the new poems. Later this month, she will debut the new films and give a brief talk about the book at an Open Mouth Readings event set for Thursday, March 29 in Fayetteville.
Doors open at 7 p.m., and the talk will begin at 7:30 p.m. The event is free to attend and open to the public.
As an undergrad, I took a few classes with Guinzio's husband, poet and UA professor Davis McCombs, and had the opportunity to meet her a few times over the years. We got in touch with her recently to talk about the new book, the reading, and her fascination with the crows of the Ozarks, and she was nice enough to answer some questions for us.
What have you been listening to lately?
My on-repeat addiction of the week is the song Tilted by Christine and the Queens.
You've been in Fayetteville for a while now after growing up in the Chicago area. What is your impression of Arkansas after living here for 15 years or so? Has it changed at all since you first moved here?
I fell instantly in love with the natural beauty here. It has changed so much in those 15 years. For one thing, this is where our children have grown up. As connected as they may feel to the places their parents are from, (Chicago and Kentucky) Fayetteville is their hometown, and their strong sense of integration increases my own attachment. It's been exciting to see the cultural resources grow over the years, and I love all of it: TheatreSquared, SONA, Crystal Bridges and on and on. When we went to see RENT, we were marveling at the fact that, though we live in a rural area outside the city limits, a fabulous night out like that was 15 minutes from our house, and we felt grateful.
Crows are really fascinating animals. In this video, you talk about an encounter you had with two crows conversing years ago that might have started the wheels turning in your mind for your new book, "Ozark Crows." Can you tell us a bit about that encounter, and how it led to a whole book worth of material?
I went to graduate school at Bard College, in the Hudson Valley. One very quiet morning, I heard the strangest sound— two crows were sitting side by side so closely they looked conjoined. Their talking sounded dove-like, but also like purring, murmuring, and like the sound people make when something smells good. There was such feeling emanating from that branch. They didn't know I was there, I think, or I wouldn't have been allowed to see and hear them. That was an initial, powerful encounter that has always stayed with me, but it is a local family that provided enough material for a book. Years ago, we put out part of a stale cake, and then old cornbread, in a certain spot in the yard, and not only did the crows make off with it in record time, I found a beautiful piece of glass in the very spot. Maybe it was a way to find the place again, maybe it was a gift: either way, it was remarkable and thrilling.
Each generation has a distinct way of being with each other— sometimes the family is loud and close, sometimes they seem to go their separate ways quickly. The group that was here when I needed photographs for the book and footage for the film really seemed to love each other a lot— the entire family would sit as close to each other as they could — (I wanted to say "as humanly possible!") — and talk in sweet, quiet tones. Sometimes they didn't bother to move even if I was standing right under them. In making the book, I spent a lot of time outside with the crows, watching them and thinking about them. More and more ideas kept happening until I realized I had a whole book's worth of pieces.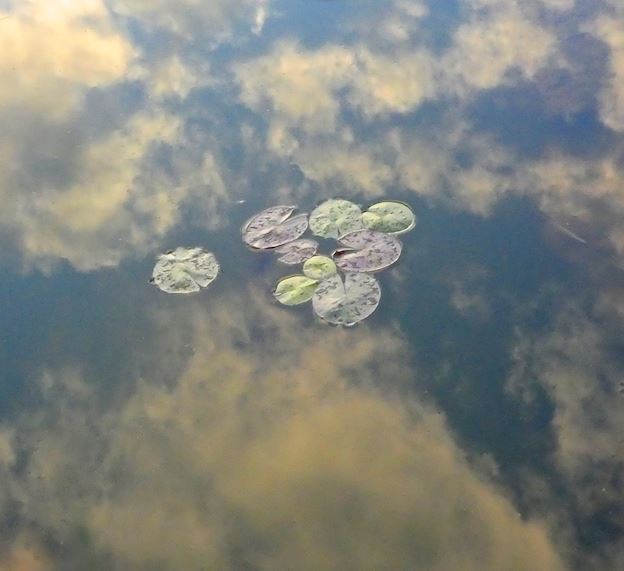 One of Guinzio's nature photos. Photo: Carolyn Guinzio
It's interesting the way you combine elements of graphic design, photography, and other mediums like audio recording and video to create layers for your work. What can you tell us about that process?
It's going to sound corny, but the original piece came as a sort of dream or vision. I saw two crows on a page, with text connecting them like a string. Even the text was there. It said: "if you could drag the things of childhood forward through your life." That sentence has meaning for me, but it doesn't sound like me. That's always what I thought it means to be an artist of any kind: you keep doing what you did when you were five! I kept that piece, intact as I first "saw" it, in the book. It stands out in that it's the only title that isn't only two words. It seemed apt in the sense that the whole project required a leap of faith and willing myself not to think too hard about how it might be crazy. I think the phrase applies to the crows because it seems to me that they like the world.