We've all gotten past the overeating of the holidays, and January is a great month to start eating a little healthier. With this in mind, working a few salads into the mix is always a good idea. In Little Rock, we have some wonderful options for restaurant salads. And while some salads are certainly healthier than others, one thing is for certain with these five below, they're all delicious.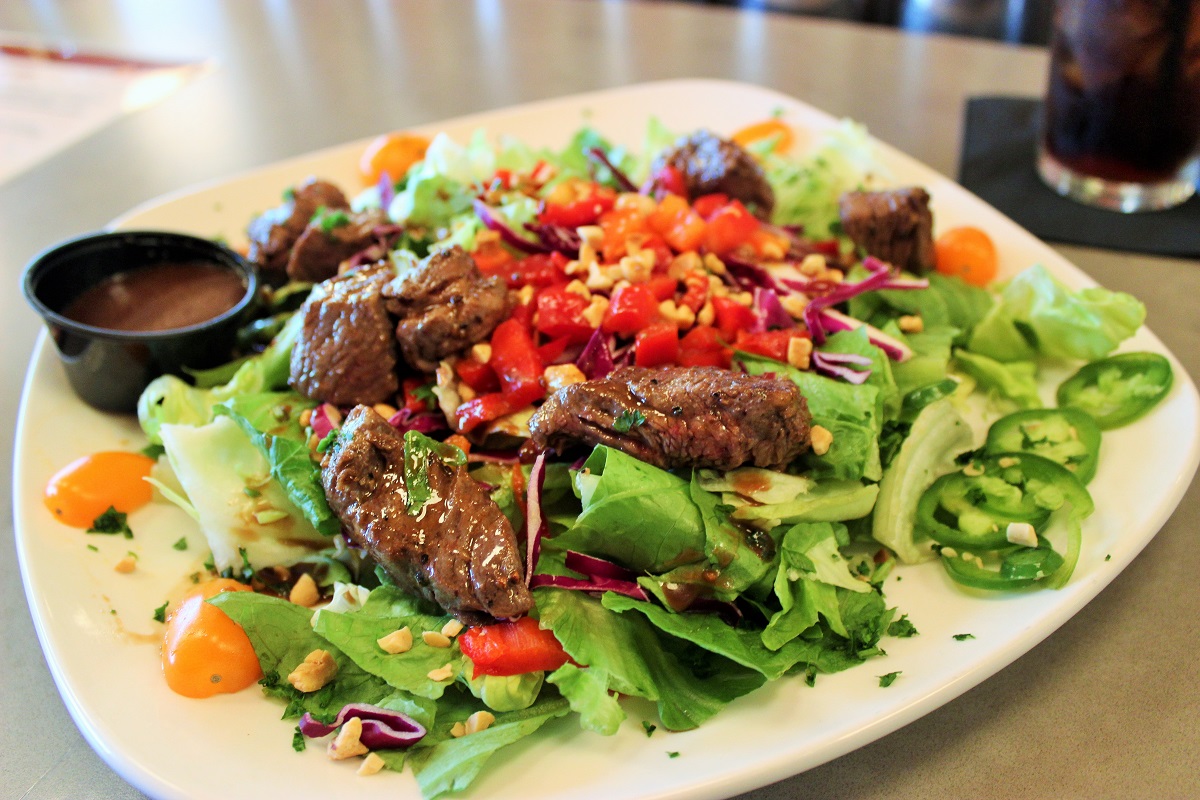 Thai Chop at Big Orange and Big Orange Midtown
There's a lot going on with this salad, like mixed greens, shaved cabbage, ribeye, red peppers, tomato, jalapenos, peanuts, cilantro, basil, and ginger soy vinaigrette, but it all definitely works together. Oh, how it works. Tasty chunks of steak never hurt matters and neither does an addictive sweet and salty vinaigrette. If you're looking to cut a few calories, the Thai Chop is also available with grilled grouper rather than steak.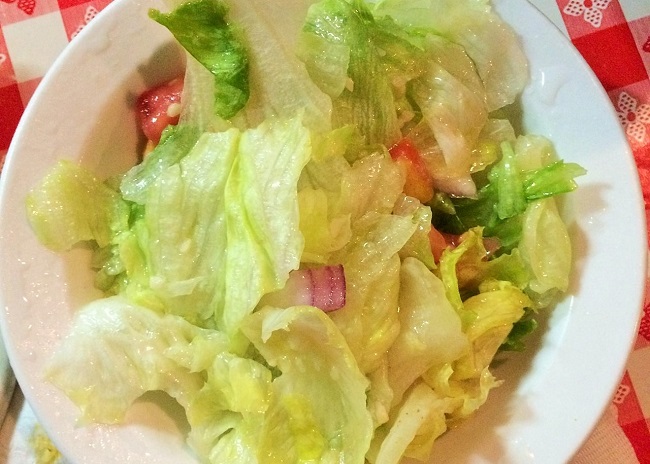 Soaked Salad at Doe's Eat Place
Soaked salad is very popular in these parts, mainly for its delicious simplicity, and none is better than the version at Doe's Eat Place. Lucky for you the salad comes with every dinner entrée and it's also available during the lunch service. "Our signature salad is so simple yet so delish. Iceberg lettuce, tomatoes, and red onions are topped with oily garlic goodness and a little salt and lemon juice. A lot of people think it has vinegar, but it doesn't," says owner Katherine Eldridge.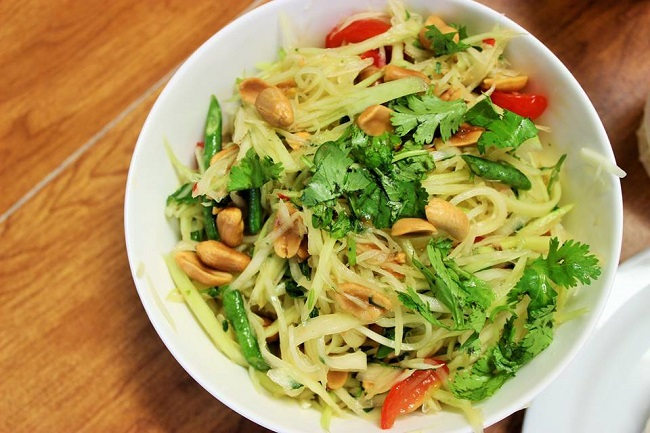 Green Papaya Salad at kBird
Shreds of fresh papaya, along with peanuts, tomato, green beans, cilantro and a blend of spices make this not only one of the best salads in Little Rock, but also one of the best overall dishes. kBird's green papaya salad is this perfect balance of sweet, spicy, salty, and tart that pretty much makes it irresistible.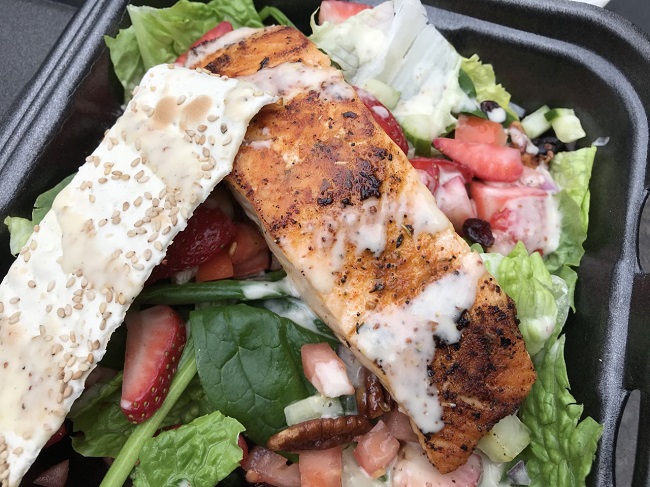 Grilled Salmon Salad at Cheers in the Heights
At Cheers in the Heights, the Grilled Salmon Salad comes with Romaine and spinach, dried cranberries, cucumbers, strawberries, tomato, onions, sugared pecans, and, of course, a nice hunk of grilled fish. Try your best to get a little of everything in one bite, as the combination of flavors really makes this salad. The white balsamic dressing also adds a nice tartness to the dish. Just be sure not to go overboard with it, as a little goes a long way.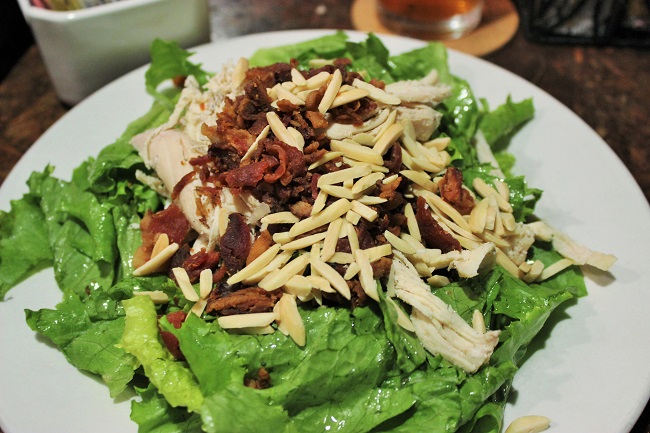 Peck Salad at Trio's
Speaking of a simple, no-frills salad, none fits the description better or is more popular in Little Rock than the Peck Salad at Trios. Leaf and romaine lettuce, along with tender, roasted chicken, crispy bacon, and slivers of toasted almonds are tossed with an original recipe vinaigrette that is just irresistible. "My grandfather, Sam Peck, created the salad. He put it on the menu in the late 1940s. The only difference between the original version and what we serve at Trio's is that it was originally made with iceberg lettuce. And yes, it is the most popular item on our menu," says owner Capi Peck.