While massive supermarkets and grocery stores certainly have their place, I've always enjoyed shopping at smaller storefronts that specialize in local goods. Much like Me & McGee Market that I featured a few months back, The Bramble Market at 9325 Ferndale Cutoff Road is one of those spots. Recently opened in August, the market has already been embraced by many folks in the West Little Rock area.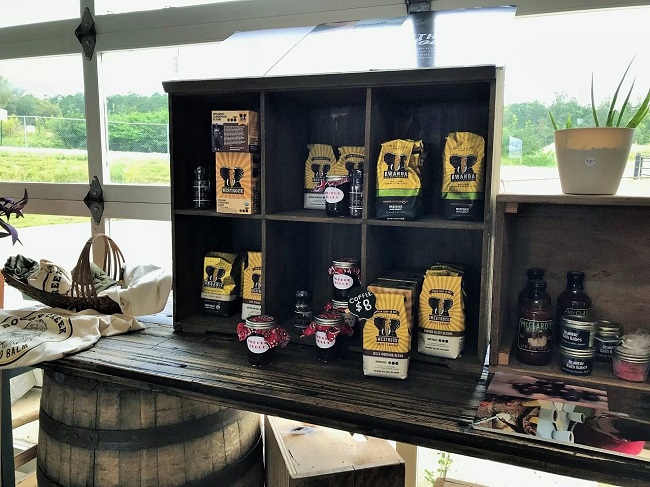 "We offer a community space of four acres where folks will be able to participate in festivals, workshops and classes from yoga to canning to home beer making. Beyond a great selection of local, naturally raised and produced foods and goods, we are convenient for the nearby communities, often sparing folks the chaos of a supermarket," says founder David Rice.
For Rice, this new venture is a family affair. Other members include his brother Rob Rice, along with his father-in-law, Don Fletcher, and family friend, Nicholas Ryals.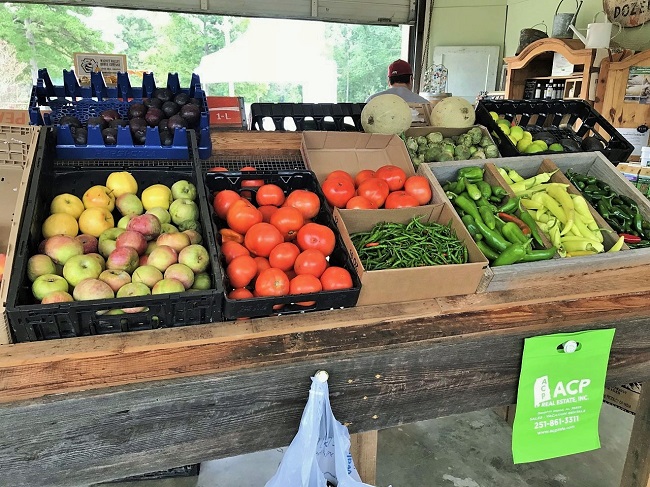 "I always pictured myself returning to self-employment of a family run business. I just wasn't quite clear on the model until I was forced to find a job this year. In April, I was informed that my former employer of six years was being acquired and would be closing in three months. In those three months of wrapping up my career, I dreamed up a model with my wife and brother. The geographic void of a local market hit me in the face, and I asked around the community. Every single person said they would fully support such a place. We approached a few folks to join in this venture, eventually landing with the current Bramble Team," says Rice.
From garden-grown okra to gourmet popcorn to all sorts of local art, The Bramble Market offers local vendors a place to sell their goods and for customers to buy them. This includes pure raw honey from Honeyton Farms in Cabot, Fennel and Fire signature spices in Roland, grass-fed beef and forested pork from The Farm at Barefoot Bend in Lonsdale, chicken from Bradford Valley Farms in Damascus, and bison from Ratchford Farms in Marshall. You can even find Bramble Berry Jam, a blackberry jam made by Geri's Jams & Jellies, along with many other products.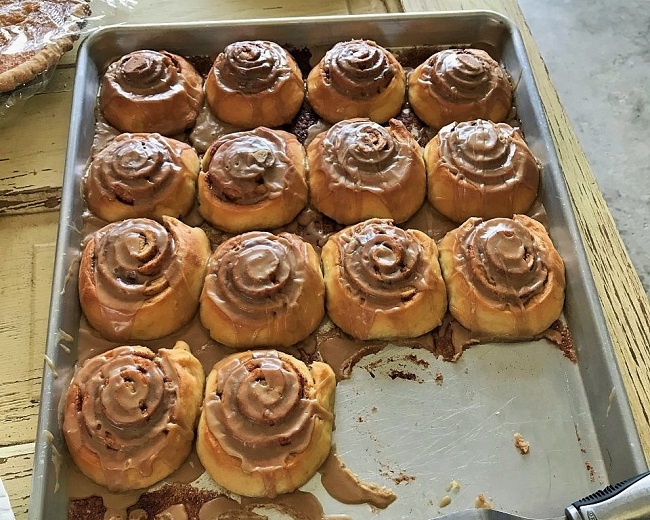 I showed up one Saturday morning and witnessed a tray of beautiful cinnamon rolls hit the table, only to be scarfed up in a few minutes. While I didn't leave with cinnamon rolls, I did purchase a dozen eggs and two pounds of ground beef.
And you can bet it was all local.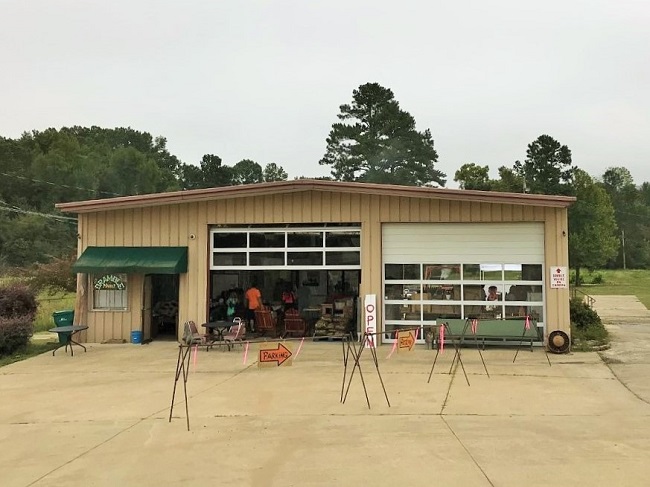 Did You Know?
The Bramble Market will be selling Christmas trees. Also, keep an eye out for Outdoor Movie Night, evening family campfires with s'mores, cocoa, and music, and an upcoming holiday people's market during the holiday season. The market even has on-site barbecue from Rock Bottom BBQ.
The Bramble Market
9325 Ferndale Cutoff Road (Little Rock)
Hours: Wednesday-Friday 9 a.m.-6 p.m.; Saturday 9 a.m.-4 p.m., Sunday 1 p.m.-4 p.m.; Closed Monday and Tuesday