Coffee houses are popping up everywhere, it seems. In addition to national chains like Starbucks and Dunkin' Donuts, local roasters are adding serious charm to Northwest Arkansas' efforts to build a memorable sense of place. Arsaga's in Fayetteville and Onyx Coffee Lab pretty much everywhere else have opened unique hot-spots to meet friends or catch up on email while staying delightfully caffeinated.
As a writer, a good cup of coffee and free wi-fi is not just a luxury, it's practically a requirement. There are days that, if I tried to work from home, the ever-present housekeeping tasks would intrude on my focus and prevent me from sitting down and getting words written. On those procrastination days, I have to pack up my laptop and planner and get out of the house, and I recently found a new spot that I'm loving a lot.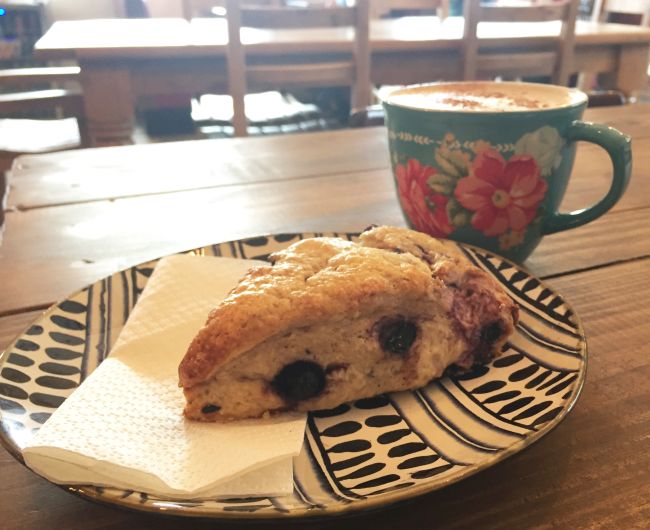 Cave Springs Coffee Company (CSCC) serves my favorite coffee brand from our local roaster, Onyx Coffee Lab, so they already had a big thumbs up in one column. But it's the atmosphere that will keep me going back. It's not that it isn't busy – I've never been the only person in the shop – but it's a large, open space, which allows for lots of space to spread out. It's a pet peeve of mine to find myself inadvertently eavesdropping on several other tables' conversations, and some spots are just too cramped to avoid it.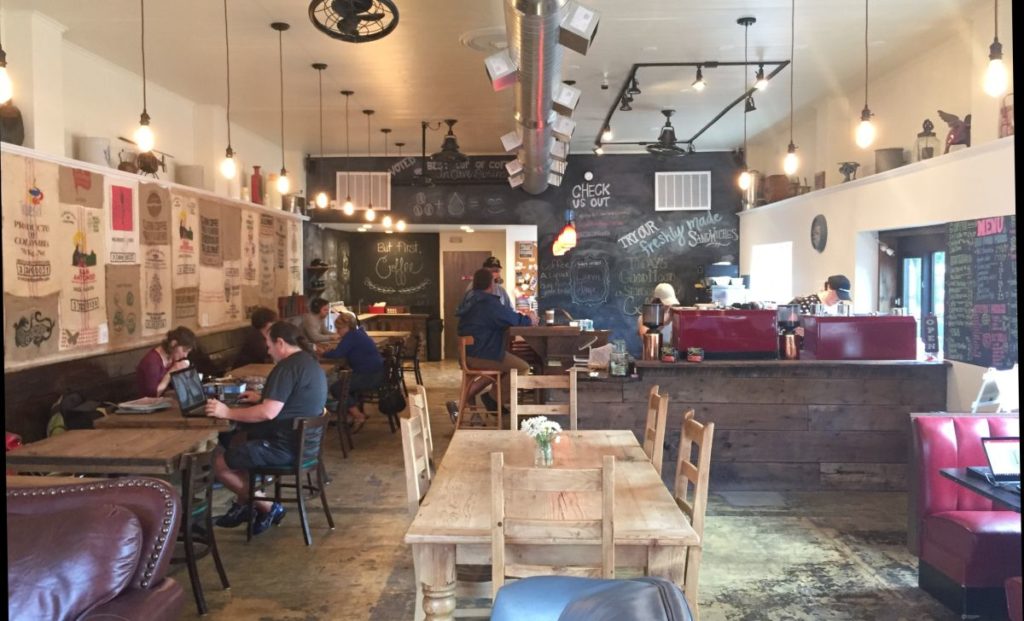 More reasons to visit:
The music they play on their sound system is not intrusive, so if you forget your earbuds you don't regret it the entire time you're there.
Multiple seating options and power outlets mean you can relax on a sofa or comfy chair, or bring your notebooks and laptops to get some work done.
Décor is simple and non-distracting, with lots of natural light.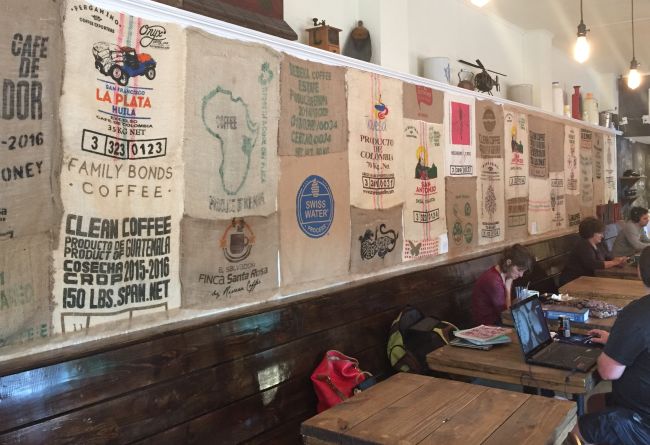 In addition to hot and cold caffeinated and decaffeinated beverages, the menu includes sandwiches from James at the Mill and a variety of locally-made pastries. You can also ask for off-the-menu drinks if you have a special quaff in mind.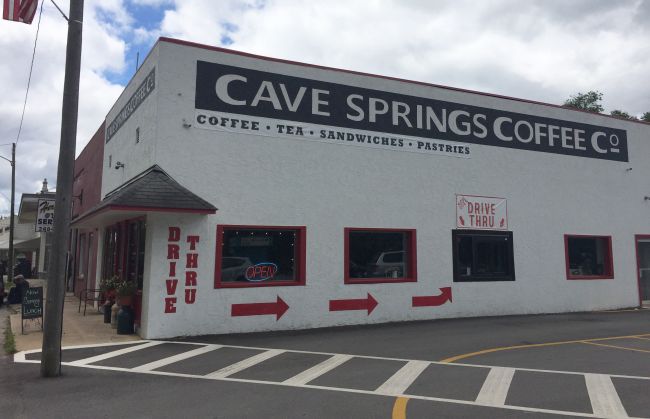 The location of CSCC is also ideal for anyone heading to or from the Northwest Arkansas Regional Airport, as it's right on the main drag in Cave Springs. Did I mention they have a drive-thru?? When I've been there they have been pushing as much coffee out the window as they are across the counter.
Finally, I love the fact that they use a hodge-podge of coffee cups, and have a community notice board near the back door – it's a place that takes their role in building the town's casual, welcoming vibe seriously.
The tagline on the CSCC website is "The new place that's been around a while" – a nod to the old building they're in, on a block of old buildings in Cave Springs. If I have anything to do with it, it will be around for a while longer. The laundry can wait.
Cave Springs Coffee Company  |  137 N. Main Street, Cave Springs, Arkansas 72718  |  479.248.2020