"Make sure you order dessert first."
That's what you'll hear from the regulars at Charlotte's Sweets & Eats in Keo. Truth be told, it is sound advice.
Charlotte's is about a 30-minute drive from Little Rock, a pretty short trek for some of the best pie in Arkansas. I've done it a time or two myself and have never left disappointed.
On my most recent visit, I arrived at 10:50 a.m., a good 10 minutes before opening. Apparently, a small church bus full of senior citizens was craving pie as well that day. About 15 of them had already formed a line outside the restaurant when I walked up. The lady at the end of the line, assuming I was a first-timer, smiled at me and said, "Make sure to order dessert first."
Ten minutes later, that's exactly what I did.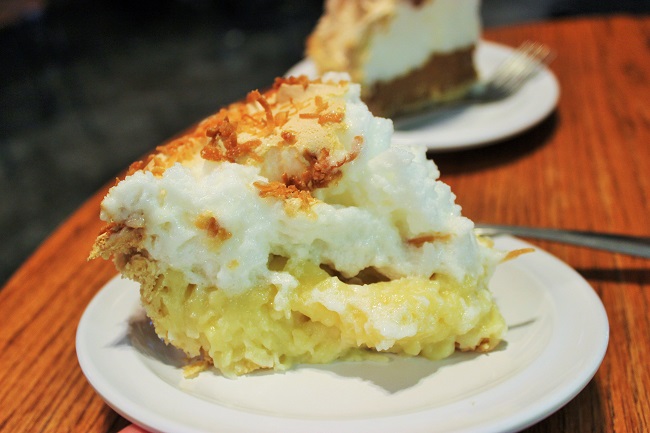 Charlotte's keeps things simple—four pies and four cakes. On this morning, the small dry-erase board telling folks what's available, reads, "Pies: Caramel, Chocolate, Coconut, Pecan. Cakes: Almond Chocolate Bar, German Chocolate, Italian Cream, Strawberry."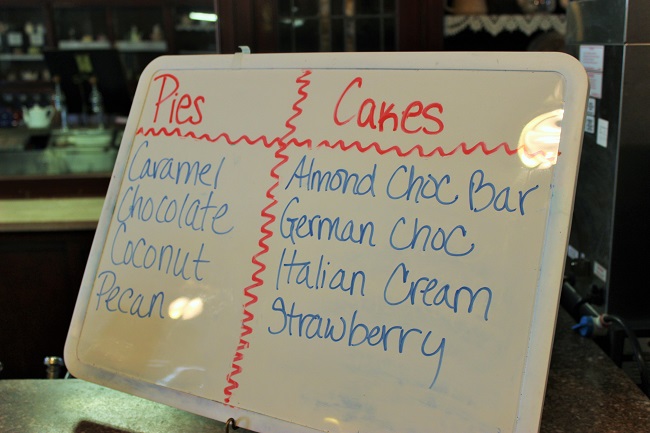 I ordered a piece of coconut cream pie while my dining companion went with the caramel. Both pieces hit the table within minutes and were pretty eye-popping, especially the caramel and its 4-inch high meringue. Rather than dive in, we practiced a little restraint and ordered some sandwiches. Yes, Charlotte's Sweets & Eats also does some killer savory items as well, like cheeseburgers, grilled cheese, and a ham and cheese sandwiches, as well as The Reuben and Keo Klassic, a signature sandwich comprised of smoked turkey, tomato, onion, avocado, Monterey Jack on sourdough, dipped in a rich Parmesan garlic cream and grilled.  I opted for the latter and can tell you it is absolutely divine, especially that crispy grilled Parmesan exterior.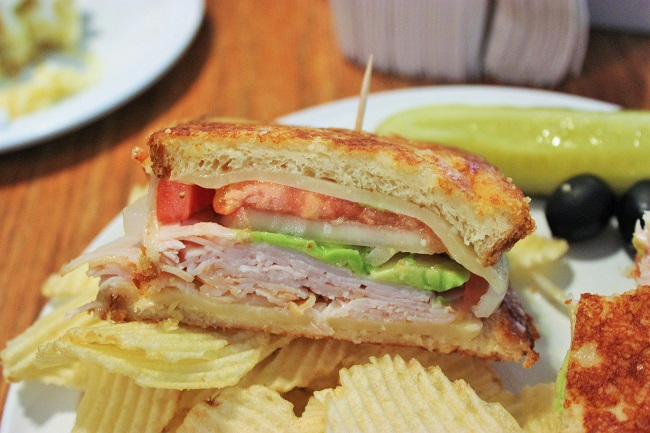 As for the pie?
You really can't go wrong with any of them. My coconut cream with its thin, crispy crust was rich, delicate and exploding with coconut flavor. I'm guessing the caramel is typically the most popular pie, as it was sold out within 30 minutes. The cakes are probably every bit as good as the pie. I've only had the strawberry once before and it made quite an impression. It's a rich and heavy cake, but quite moist, and a small hunk of it will both make your afternoon and ruin any thought of productivity for the rest of the day.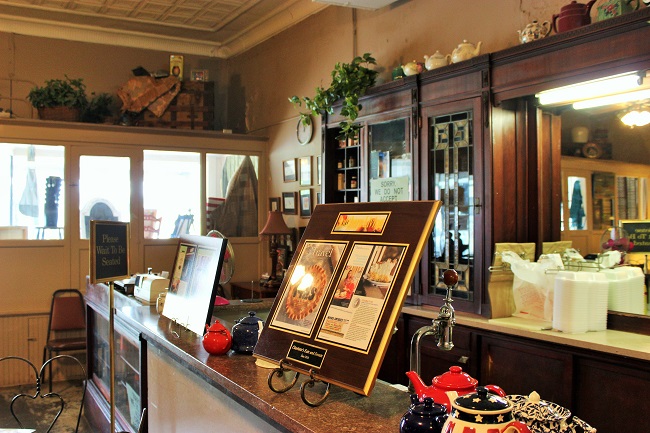 Charlotte's is a little gem in a small Arkansas town. No matter where you live in our great state, if you've never been to Charlotte's, I highly recommend a visit. The setting is charming, the service is warm and inviting, the food is fantastic, and it's almost impossible to leave disappointed.
Just make sure to order dessert first.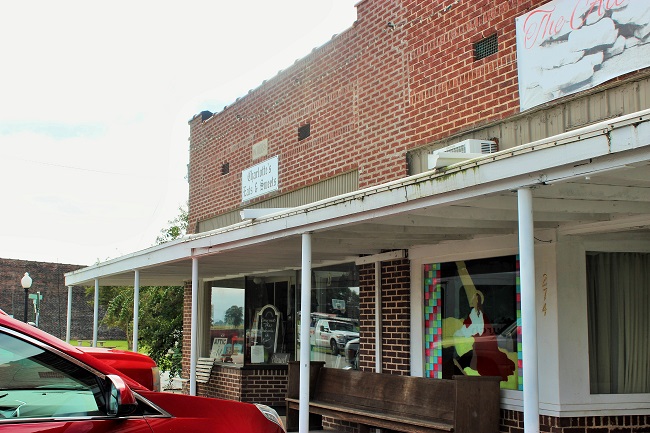 Did You Know?
Charlotte's Sweets & Eats doesn't accept credit cards, so be prepared to pay with cash or check.
Charlotte's Sweets & Eats
290 Main St (Keo)
Phone: (501) 842-2123
Hours: Tuesday-Friday 11 a.m.-2 p.m.; Saturday 11 a.m.-3 p.m.; Closed Sunday & Monday