My love for cooking doesn't typically translate into a desire to bake. Baking is just a different beast. Everything must be so precise and my patience and focus usually don't allow me to excel at it.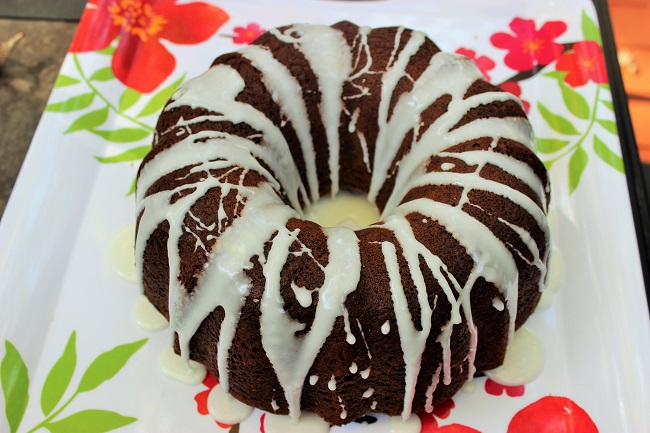 Truth be told, those are all just ridiculous excuses, so I decided to push myself a bit and do a little baking in the kitchen. It's Fall season and Thanksgiving is just around the corner, making it an ideal time to bake. I have a beautiful bundt cake pan, so I set out to find a recipe that would allow me to utilize it.
After a little searching, I found this Cinnamon Streusel Pumpkin Bundt Cake recipe.
Click on the recipe and give it a good once-over, but you'll also probably want to follow a few of these suggestions:
1. I ended up baking this cake twice, and on the second go around I used a name brand canned pumpkin puree instead of the generic Kroger brand. It made a difference, so I suggest paying a bit more and using Libby's.
2. Make sure to grease your pan with butter before baking. At a minimum, spray the bundt cake pan with some PAM Cooking Spray. This virtually eliminates any chance of the cake sticking to the pan after its done baking.
3. Try your very best to only pour half of the batter into the pan and then add the streusel, but don't get too caught up in being exact with the batter pour for this step.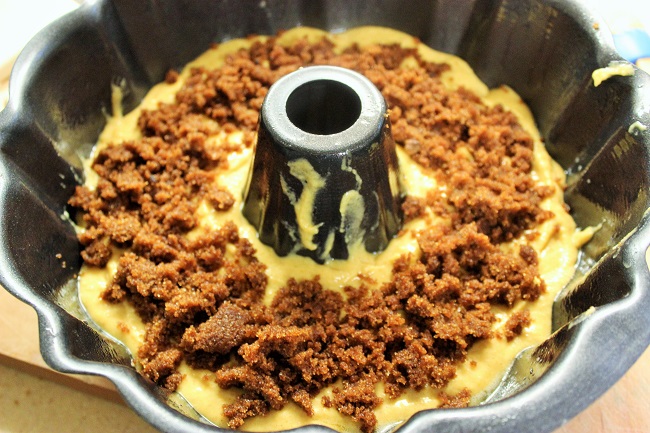 4. Once the cake is done baking, let rest for 20-30 minutes. This helps ensure the cake will come out of the pan with relative ease. Also, letting the cake cool down is very important for when you add the icing. If you pour the icing over a warm cake, it will melt and get quite runny. While it will still taste great, if you wait and allow the cake to cool down before adding the icing, it makes for a much more refined and beautiful presentation.   
5. I'd definitely stick to the 50-minute bake time as suggested in the recipe instruction. I found it to be spot-on.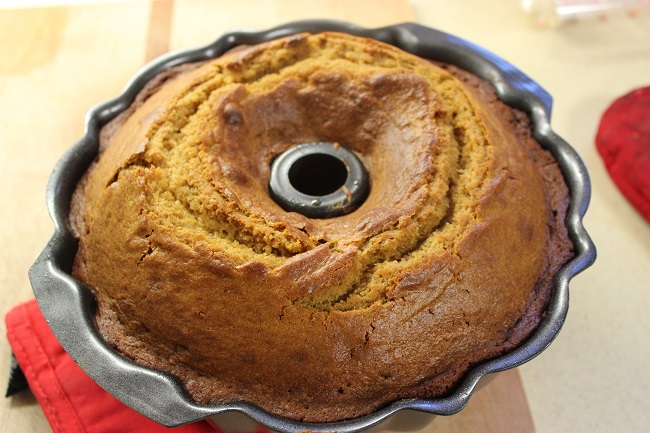 To say I was pleased with how this cake turned out would be a vast understatement. It's flavorful and moist, and looks absolutely beautiful.  A slice of it is wonderful for breakfast with your morning cup of coffee. If you're going to a holiday party or you want to add a dessert to the Thanksgiving table that's a little different than pumpkin and pecan pies, this Cinnamon Streusel Pumpkin Bundt Cake will truly wow your friends and family.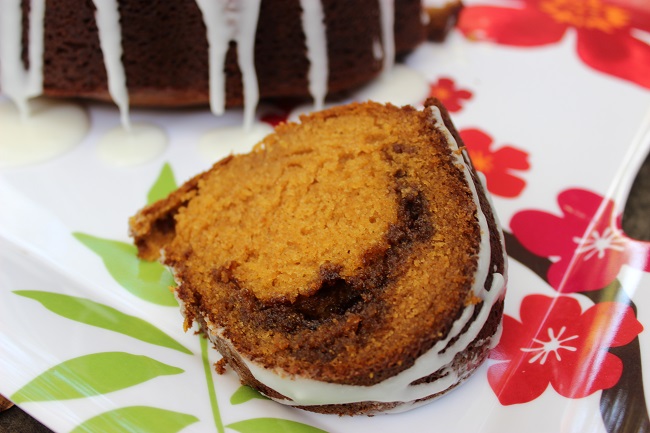 And while "pumpkin" is in the title and is the main ingredient, just know that the pumpkin flavor isn't overwhelming, especially for folks who are averse to the ingredient. It gives the cake a nice orange tone and will definitely put you in the holiday spirit.
However, be forewarned, this cake is so good that you should probably just go ahead and bake two of them.