Corned Beef may not be one of the first foods you think of when you think of Arkansas, but it should be! Corned beef has been an Arkansas favorite since the early 1900s thanks to Oaklawn. Oaklawn is serving up tens of thousands of pounds of corned beef each year possibly making it Arkansas's most loved sandwich. And one day each year, known as Corned Beef Day, Oaklawn is practically giving away this historic combination of beef and bread.
Oaklawn Park in Hot Springs, Arkansas has been a popular racing and gaming destination since the early 1900s. Although it wasn't Arkansas's first racing facility, it is the only one to have survived through and beyond the anti-gambling reform which closed racetracks from 1907-1916 and also thrived through prohibition in the 1920s and 30s. Oaklawn continues to flourish today. While the thrill of winning a buck or two is a draw for some, others come for the beauty, the excitement, the horses and the food. With eight restaurants and 22 concession stands on the premises, no one should go hungry or thirsty, and one of the most popular items is Oaklawn Park's signature corned beef sandwiches.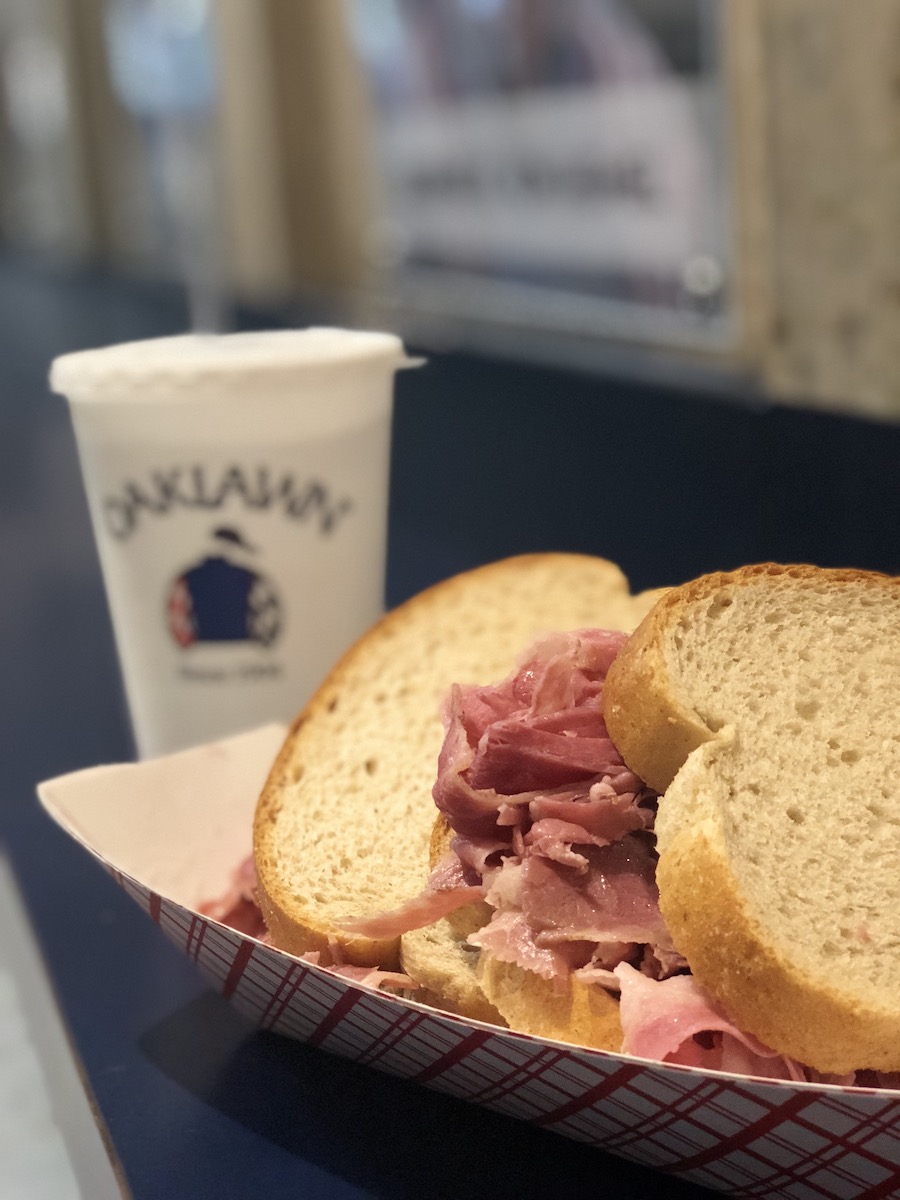 In the early 1900s, John Condon and Dan Stuart, Oaklawn's original owners, were busy running the Southern Club and Turf Exchange. Although Essex Park, another racetrack, had just opened on Malvern Road, about 4 miles southeast, the men believed a track built closer to downtown would be more profitable, and the Oaklawn Jockey Club formed in 1904.
Knowing good food attracts people, corned beef was a staple at Oaklawn since the beginning. Although no records indicate for sure, Karie Hobby, director of Food and Beverage at Oaklawn, believes it was likely selected because it was near and dear to the hearts of the original owners. Having hailed from St. Louis and being no strangers of Chicago, Condon and Stuart would have been very familiar with corned beef as it was popular, especially in large cities, at the turn of the century. It makes sense that they would have sought out something that was not only familiar but well-loved by the people who traveled to Hot Springs and Oaklawn from all over the country.
Another bonus to corned beef is its simple and quick preparation. The meat was fairly inexpensive, was easy to prepare and could feed large crowds of people. Paired with sliced bread, corned beef was portable and filling.
Today, as it has been since the mid-1920s, the corned beef is delivered to Oaklawn from Kelly Eisenberg Sausage Co. in Chicago, Illinois. The beef brisket arrives in 50-pound buckets marinating in Eisenberg's secret family pickling recipe that uses fresh seasonings and spices to produce a time-honored classic taste. Oaklawn's kitchen prep team then boils the corned beef in vats that can hold up to 150 pounds of corned beef at a time. The meat is then sliced and packaged to transport all over the park to the various concession stands and restaurants.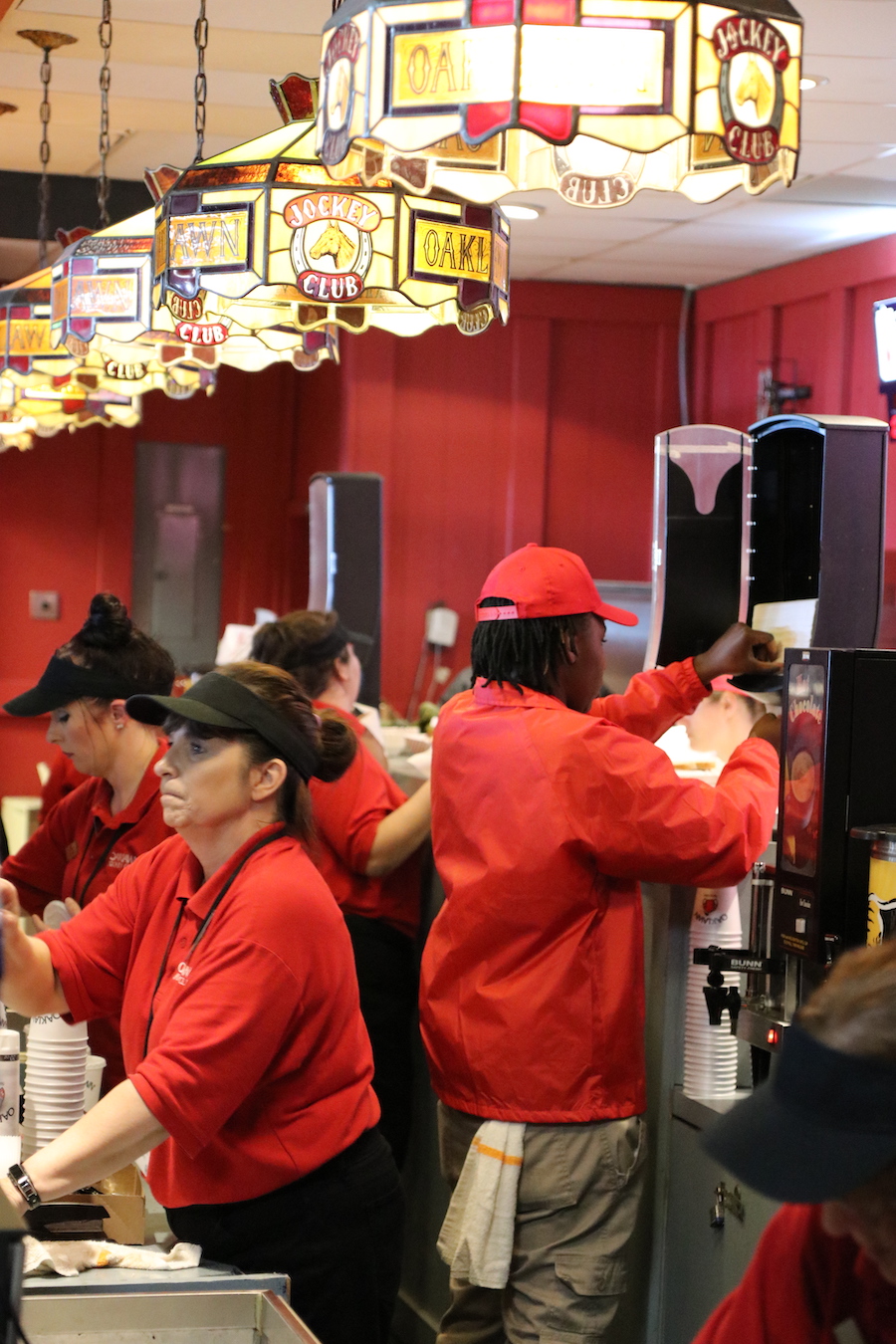 Karie Hobby, whose parents are horse trainers at Oaklawn, just celebrated her ninth year overseeing all things corned beef. She considers this her "Ah-ha" job and loves that it allows her to be close to her family.
"I've loved corned beef since I was a kid. My mom always laughed because kids don't usually go for foods like corned beef. I guess I've been a foodie from the start."
In 2004, when Oaklawn celebrated their centennial year, someone suggested the park offer "throwback" prices on opening weekend. Although several items were offered at 1900s prices, the corned beef sandwich, which sold for just 10 cents on opening day in 2004 was, by far, the crowd favorite. Thanks to its popularity Oaklawn implemented what has become known as Corned Beef Day every year since.
Throughout the year, a corned beef sandwich typically sells for around $7.00 at the concession stands and up to $12.00 at some of the restaurants in the park where side dishes are also included. Corned beef fans can add mayo, mustard or horseradish to their liking. The Reuben sandwich, which is dressed with Swiss cheese, sauerkraut and Thousand Island dressing is another crowd favorite although, according to Hobby, it is outsold by the traditional corned beef sandwich 10:1.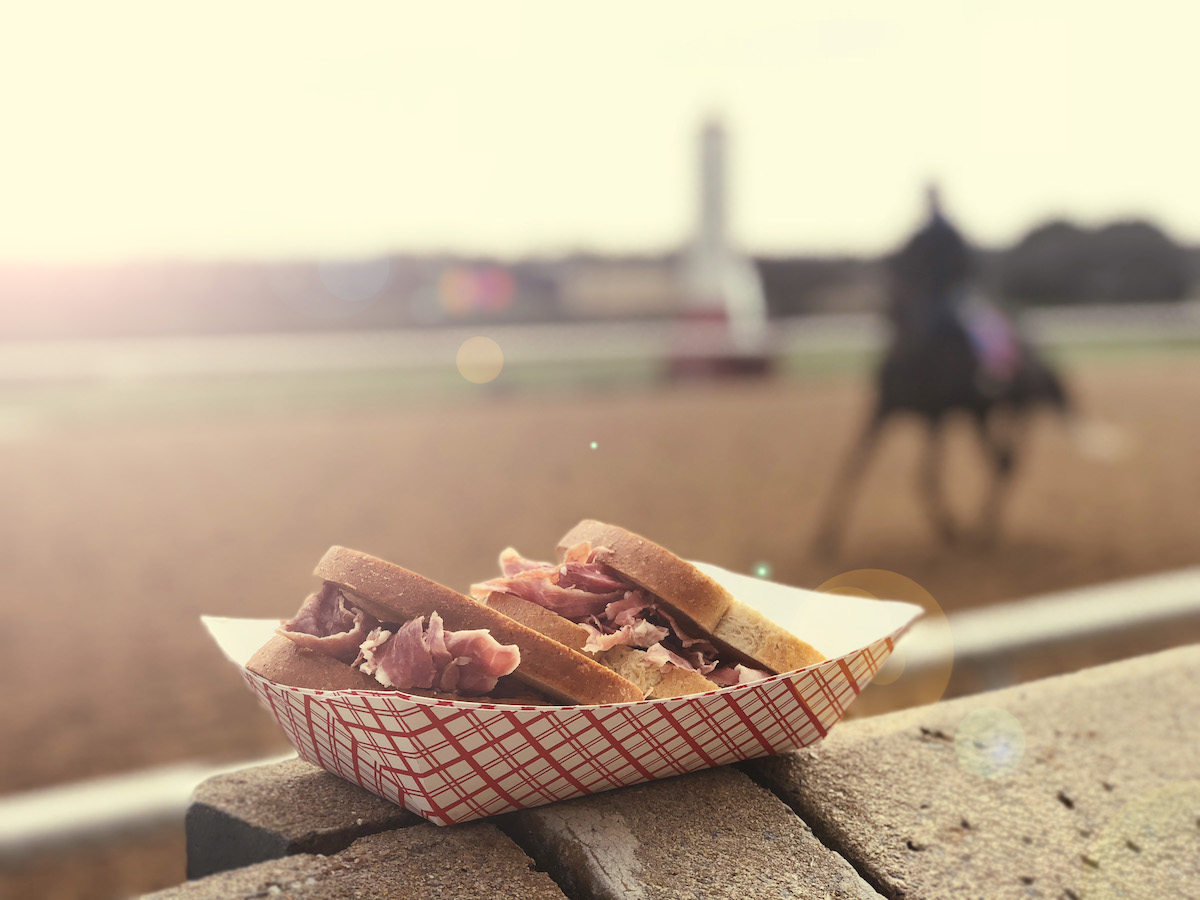 During the entire live racing season, Hobby expects the park to sell approximately 28 tons, or 56,000 pounds, of corned beef. On opening day alone, Corned Beef Day, the park staff will make approximately 10,000 corned beef sandwiches. Although it wasn't sustainable for Oaklawn to continue selling corned beef sandwiches at 10-cents a pop, you can get them for only 50 cents each on opening day only. And don't forget to wash it down with a 10-cent soft drink.
So, the next time someone asks you what food Arkansas is known for, you may want to answer — Corned Beef! Corned Beef Day will be held Saturday, January 26, 2019. This weekend also marks the start of Oaklawn's live racing season. Make plans to visit and click here for more information.
Photos courtesy of Oaklawn Gaming and Racing.