While the original Doe's Eat Place is in Greenville, Mississippi, the Little Rock location has carved out its own place in local food landscape over the past three decades.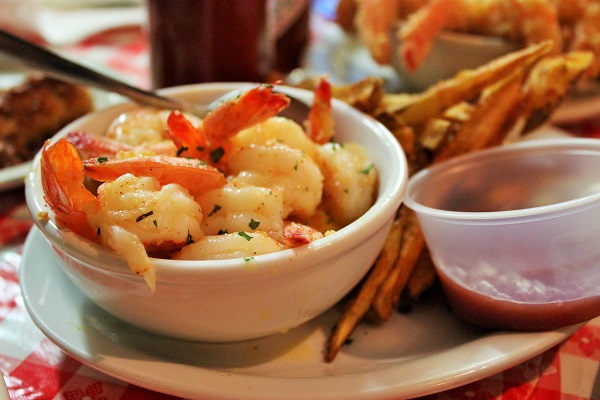 But Greenville was always the inspiration, as restaurateur and hobby pilot George Eldridge would fly friends and clients down to eat at the original Doe's. In 1988, Eldridge contracted the rights to bring both the name and menu to Little Rock.
The rest, as they say, is history.
Oh, but what a history!
In 1992, Bill Clinton put Doe's on the map. The restaurant, in all of its rustic, charming glory, hosted his campaign staff as well as national media several times a week during the presidential election. Through the years, actors like John Ritter, Markie Post, Tom Cruise, Delta Burke, Mary Steenburgen and Ted Danson, along with musicians like Willie Nelson, Levon Helm, James Cotton, and Bob Seger have all broken bread at Doe's Eat Place in Little Rock.
And while hosting celebrities from time to time is great, Doe's true trademark is serving no-frills food served to an adoring fan base of loyal customers. George's daughter and current owner, Katherine Eldridge, now runs the show and is dead set on keeping things business as usual, like it has been for almost 30 years.  A big part of that is serving up consistently quality food, including Doe's signature item, steak.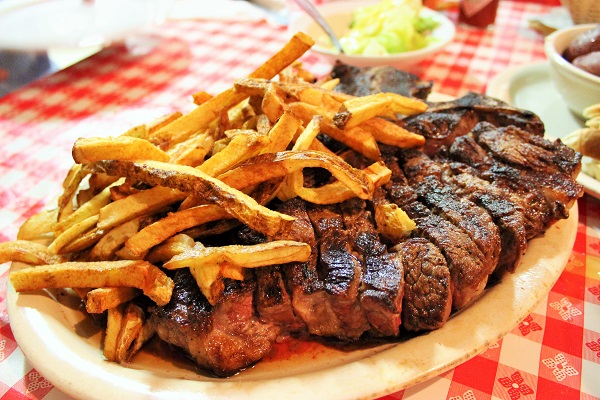 But what separates a Doe's steak from the competition?
"We start with quality meat that we age for 21 days and cut ourselves in-house. We have also had David Brown in the kitchen for the last 25 years. They don't get any better than Chef David," says Eldridge.
The brilliantly charred crust, courtesy of a super hot broiler, is what makes Doe's steaks, which include sirloin, T-bone and Porterhouse, truly unique. Just make sure you call ahead to reserve that porterhouse. Says Eldridge, "Yes, we cut our own meat, so you only get a few Porterhouses versus quite a few T-bones. If you want to guarantee a porterhouse, it is best to call ahead."
All steaks, and entrees for that matter, come with Doe's soaked salad, fries, new potatoes and Texas toast, the latter of which is ideal for dipping into the irresistible meat juice that pools at the bottom of the steak.
If you're not a steak lover, Doe's menu also includes hot tamales with chili, along with other options like fried and broiled shrimp, cheeseburgers and salmon. But, make no mistake, Doe's likes to keep things simple. "I do think it is part of the charm. People know what they want before they walk in the door. Keep it simple and do it well," says Eldridge.
Doe's in Little Rock certainly does things very well.
Just like the original.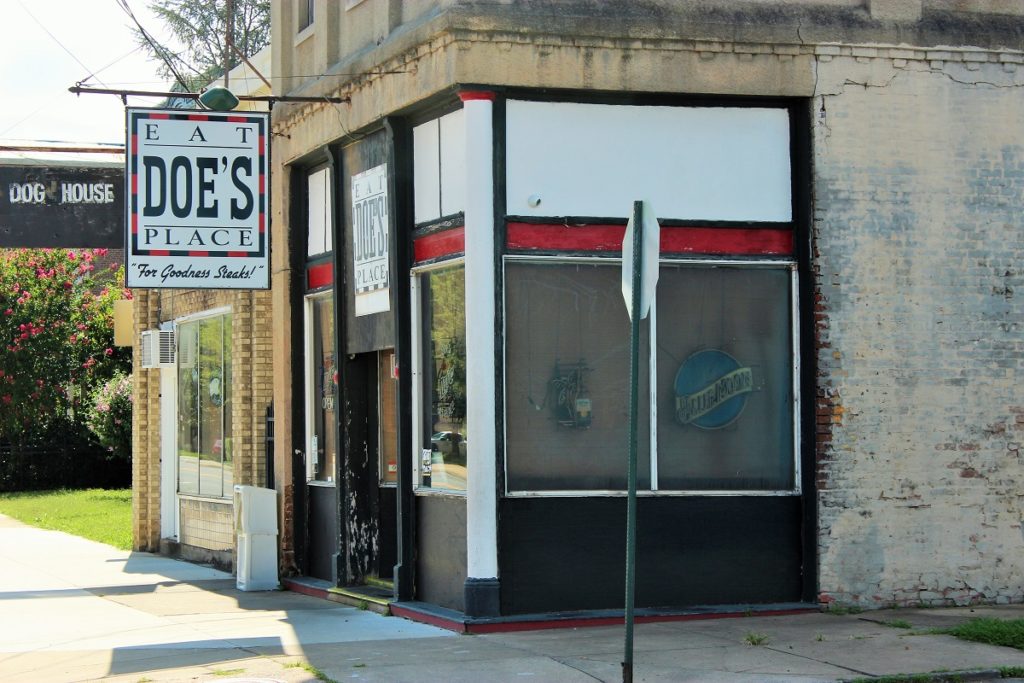 Doe's Eat Place
1023 West Markham St. (Little Rock)
501-376-1195
Hours: Lunch, Monday-Friday 11 a.m.-2 p.m.; Dinner, Monday-Friday 5:30 p.m.-9:30 p.m.; Saturday 5:30 p.m.-10 p.m.; Closed Sunday