Farm-to-table dining is a concept that is still relatively new in the Natural State. Fortunately, chefs like Chef John Myers of Jonesboro's newest restaurant The Parsonage 322, have recognized the need to educate us and bring us fantastic and fresh food.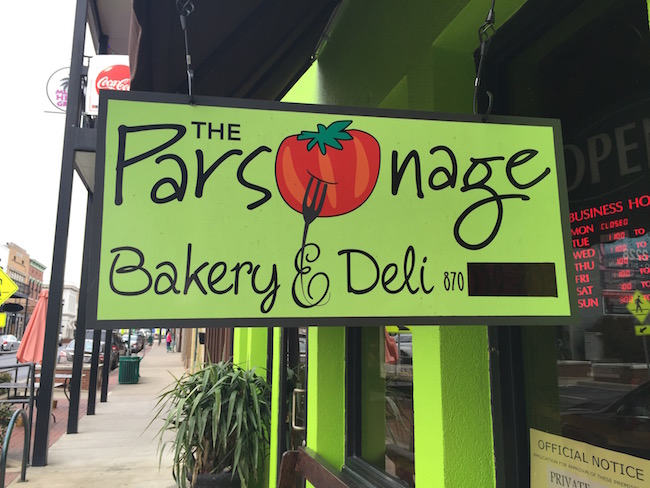 The Parsonage 322 (formerly The Parsonage) reopened in Jonesboro in mid-January after outgrowing their former home in Marion, Arkansas. The original restaurant found its name because it was located in an old Baptist church parsonage. The property had been owned by a cousin of Chef John and served them well for five years. The business was growing, and Chef John and his wife Ramey felt the need to move on to something bigger.
The couple researched possible locations around the country including Asheville, North Carolina, Nashville, Tennessee and Fayetteville, Arkansas. Ultimately Jonesboro won out. Chef John spoke highly of Hailey Knight of the Jonesboro Downtown Association and mentioned that she was an integral part in bringing the Parsonage to Jonesboro.
Hailey Knight was excited to work with the Myers because she felt passionate that their unique business concept would succeed in Downtown Jonesboro.
"The Parsonage is so eclectic, and the Myers are so welcoming. They bring experience that will make this business successful. I knew it would be a win for [Downtown Jonesboro] to get them because this is exactly the type of business people want to see in a downtown area."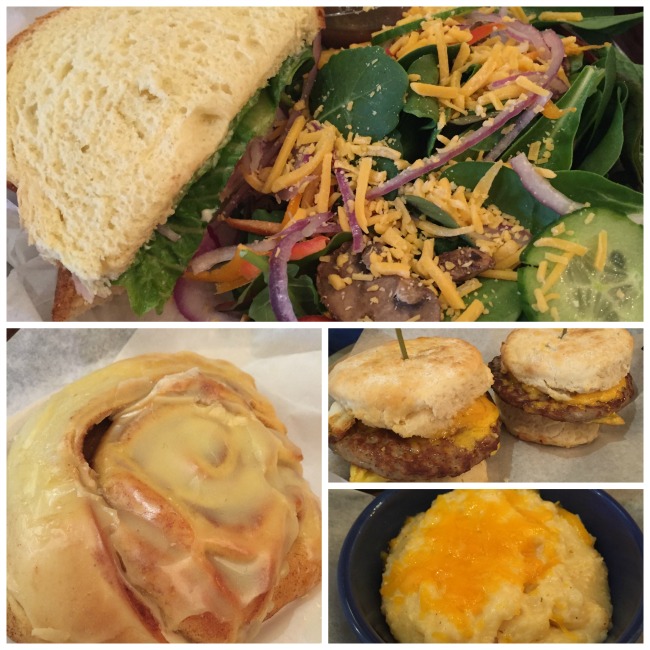 The Myers believed Jonesboro was a good fit because they were looking for an up and coming downtown scene. People seemed open to the idea of a farm-to-table restaurant, and they wanted a community that would be open to trying foods they hadn't tried before. They were also interested in being close to local farmers so they could easily source their food.
Farm-to-table dining refers to a movement concerned with sourcing food locally and preparing a menu based on what is seasonally available. To that end, the Myers have partnered with Sundance Farms in Piggott to source a lot of their vegetables, herbs and eggs and are still in the process of connecting with other local farmers. They will serve what they can get fresh, and nothing comes out of a can.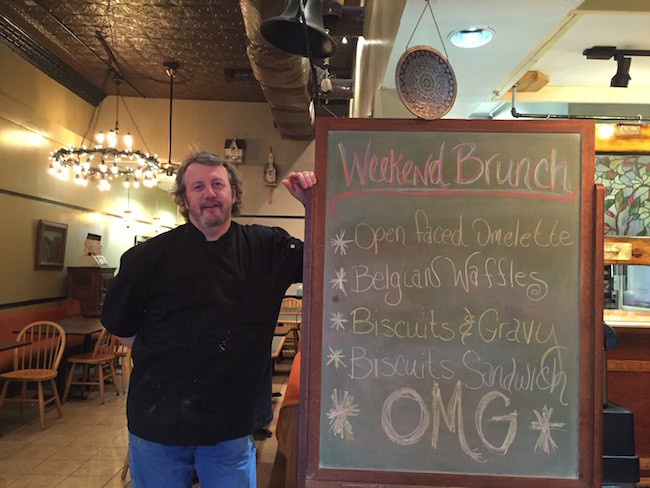 Chef John is a classically trained chef who believes in running a European-influenced establishment. The space is small, seating only about 40, so that each patron's plate gets the utmost attention. They want to build trust and loyalty and serve a quality product that is consistently delicious.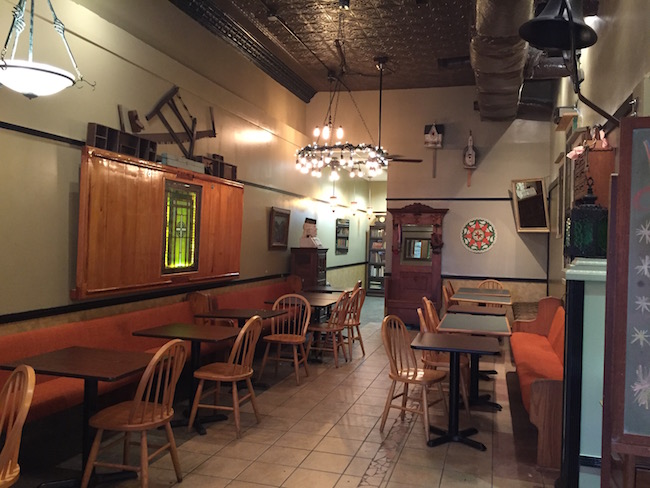 The daily soup and the specials served on Wednesday and Friday are limited. They will only produce a small amount so that every bite is top-quality. When they are gone; they are gone. This has been upsetting to some customers who are used to large format restaurants, but Chef John is happy to educate people about the quality and freshness of the food. They list their specials on Facebook and suggest you come early and call ahead of time to be certain of their availability.
The daily menu at the Parsonage 322 consists of soups, sandwiches (served on housemade bread) and salads. The dressings are made fresh, and each daily soup is hand crafted by Chef John and may include flavors such as Tomato Kale, Cheesy Chili Mac and Rustic Potato. On Wednesdays and Fridays, they offer a special which may include things like Mediterranean Chicken Flatbread or Garlic Butter Shrimp on a bed of Pasta.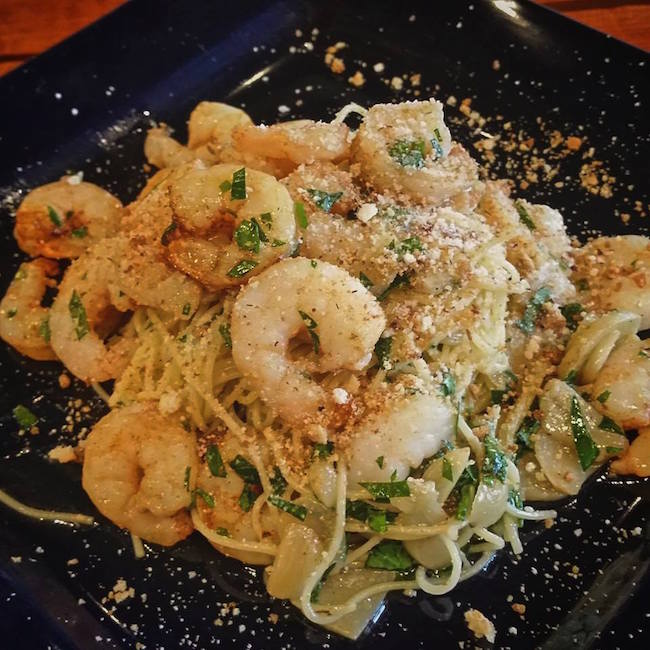 The piece de resistance, in my opinion, is the Parsonages brunch menu which is offered on Saturdays and Sundays. Arkansas, in general, is lacking in its brunch offerings, and this menu is fresh and flavorful. In addition to their soup, salad, and sandwich menu they offer a selection that includes breakfast sandwiches, biscuits and gravy, open-face omelets, cheese grits, waffles and cinnamon rolls.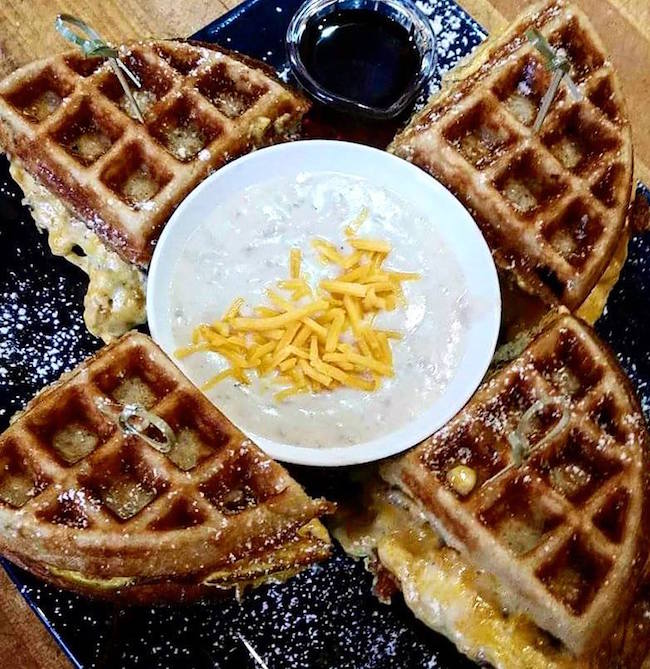 The menu item that will get everyone talking is the OMG! and oh my goodness is it delicious! The OMG! is meant for sharing so don't say I didn't warn you if you decide to tackle it alone. It can easily feed 2-4 people and includes a four egg omelet, four pieces of bacon and sausage, the Parsonages housemade Wyngatte cheese all sandwiched between two Belgian waffles. It is also served with a side of cheese grits, sausage gravy and maple syrup. When it is served to your table, you will be sure to catch the eyes of a few other patrons as they wonder what in the world just passed by them.
The Parsonage 322 hope to expand their menu offerings in the near future. They have applied for a liquor license and may eventually add a bigger dinner menu and offer tastings with wine pairings.
The Parsonage 322 is located at 322 S. Main Street in Jonesboro. Follow them on Facebook to find their business hours, menu and to get updates on daily specials.