If donuts topped with bacon, marshmallows, or cereal are your thing, then just keep driving when you see Mark's Do-Nut Shop off Camp Robinson Road in North Little Rock. Sure, the general public's overwhelming love for "designer donuts" has proved to be more than a fad, but there's still a place at the table for shops who keep things simple and deliver on the classics.
And no place in Arkansas does it better than Mark's Do-Nut Shop.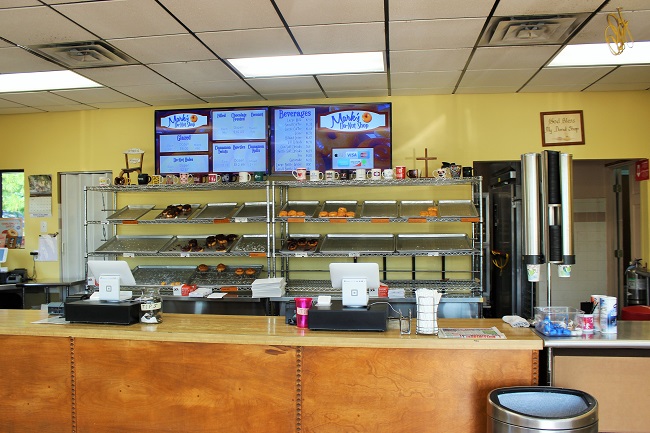 While the offerings at Mark's Do-Nut Shop are a bit more subdued than your average donut shop, there's no shortage of variety. Included in the mix are glazed, chocolate iced, coconut, and donut holes, as well as filled donuts like chocolate, double chocolate, blueberry, Bavarian cream, raspberry, strawberry, and lemon. Expect to also see larger confections like cinnamon twists, chocolate covered bow ties, and cinnamon rolls.
Just be sure to arrive early. Doors open at 5:30 a.m. and close at 11 a.m. On my last visit, I made the mistake of arriving at 9:15 and they were out of many of the aforementioned donuts, including the ever-popular glazed. No worries, however, as the cashier assured me a fresh batch would be out in ten minutes. And while I didn't wait for them this time around, know that the glazed donuts at Mark's are worth sacrificing a few minutes of your time.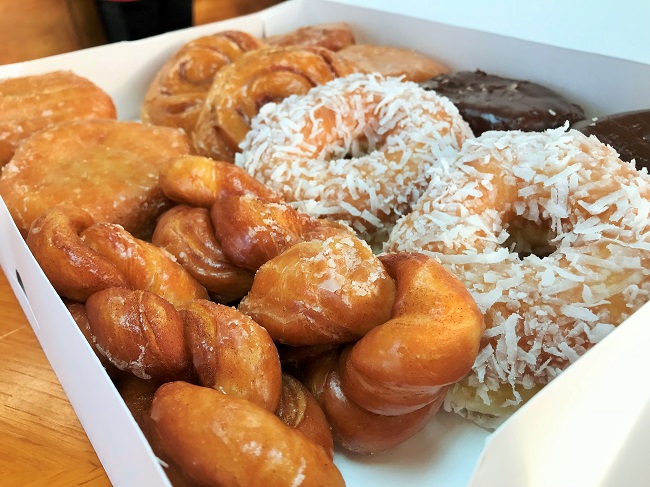 But what makes them so special?
Like all the donuts at Mark's, they are a tad dense but also light enough to scarf down with relative ease. They're donuts, so expect a good amount of sweetness, but not some crazy, over-the-top sugar bomb. Also, busy crowds allow workers to churn out the freshest of donuts in a timely manner.
Mark's glazed donut is wonderful, but my personal favorite, surprisingly, is the coconut. I'm well aware that coconut is a polarizing ingredient and that some folks despise it, but even if you're not the biggest fan, give this one a try. The plentiful shreds of coconut give a perfect taste and texture, making the overall donut absolutely shine.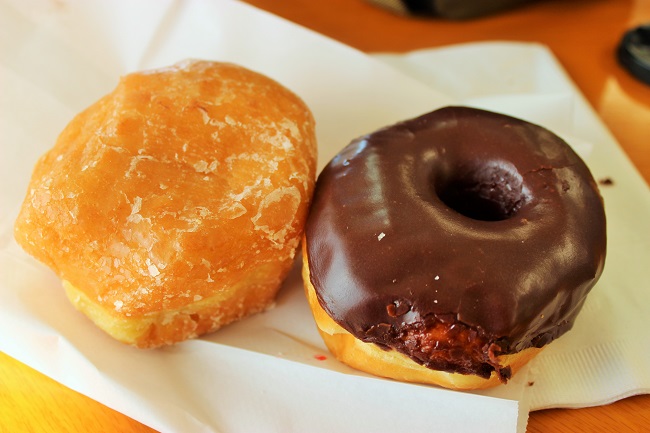 Much like the donuts it serves, the shop's setting is no frills, a place where customers get in, get out, and go about their morning business of eating top-notch sweets. Simple, reasonably priced donuts are the name of the game at Mark's. They're why people from all around the area routinely walk through the doors. If you've never been, expect greatness.
Just not bacon, marshmallows, or cereal.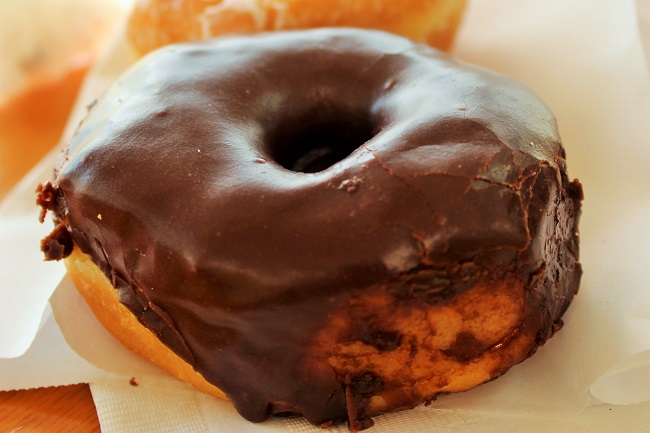 Need to Know
Don't feel like getting out of the car? Mark's has a drive-thru. The shop also recently switched from a cash-only system to accepting major credit cards. Glazed donuts are 84 cents each and $8/dozen; donut holes are $2.67/dozen. Filled, chocolate frosted, and coconut do-nuts are 98 cents each and $10/dozen. Cinnamon twists, bow ties, and rolls are $1.29 each and $12.89/dozen. Coffee, juice, milk, and soft drinks are available.
Mark's Do-Nut Shop
4015 Camp Robinson Rd (North Little Rock)
Phone: (501) 753-2017
Hours: Monday-Saturday 5:30 a.m.-11 a.m.; Closed Sunday