There are a lot of reasons to appreciate the population growth Northwest Arkansas has experienced over the last twenty-odd years. Diversity, cultural entertainment options, retail accessibility are a few. But I would be lying if I said that the rise in the number of places to find good pie wasn't also on the list.
We have always enjoyed a good selection of local diners serving up creamy meringue and icebox pies and flaky-crusted pecan and apple (likely harvested just down the road), but now we can find pies whole or by the slice at local farmers' markets and out of vintage Airstream RVs, and local convenience stores sell locally-made hand pies for pastry lovers on-the-go. In an effort to encourage more love of pie, I've put together a list of the top 10 pies in Northwest Arkansas (in no particular order – picking the top 10 was hard enough!)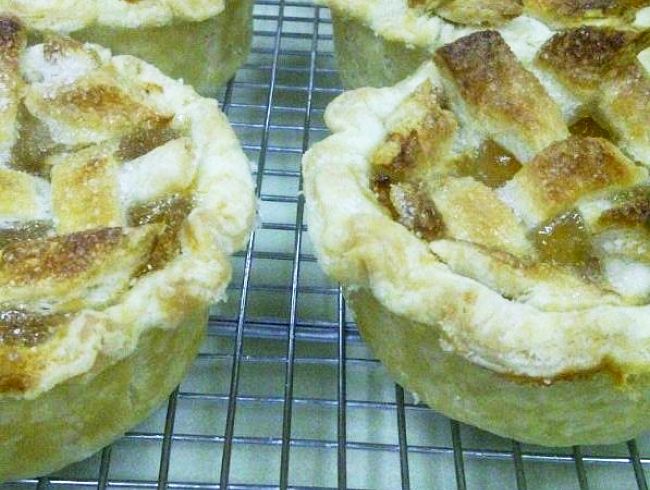 Briar Rose Bakery
28 E Main Street, Farmington
Tues – Thurs 6 a.m. – 2 p.m. | Friday 6 a.m. – 7 p.m.
Saturday 7 a.m. – 8 p.m. | Sunday 7 a.m. – 2 p.m.
If you are addicted to The Great British Baking Show, this bakery is for you. The photos on their Facebook page will send you scrambling for your car keys. In addition to their yummy pies and tiny mini-pies (like the apple ones above!), they offer artisan breads, cakes, tarts and European-style pastries. They also offer a selection of gluten-free items baked fresh every Thursday. I mean, they make a cake that is a layer of cake, a layer of cheesecake, and another layer of cake. What else do you need to know??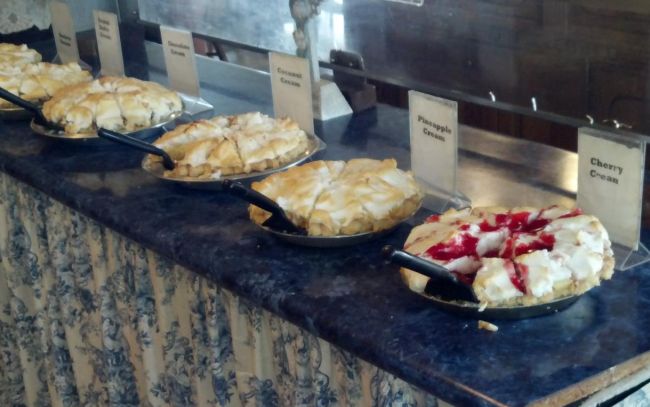 Grandma's House Café
21588 S Highway 71, Winslow
Thurs – Sat 8 a.m. – 2:30 p.m. | Sundays 11 a.m. – 3 p.m.
You just can't go wrong with a classic American café. Don't come if you don't have cash, and don't leave without having a piece of pie. You won't find anything on the menu here that you can't pronounce. Pro Tip: Wear your stretchy pants.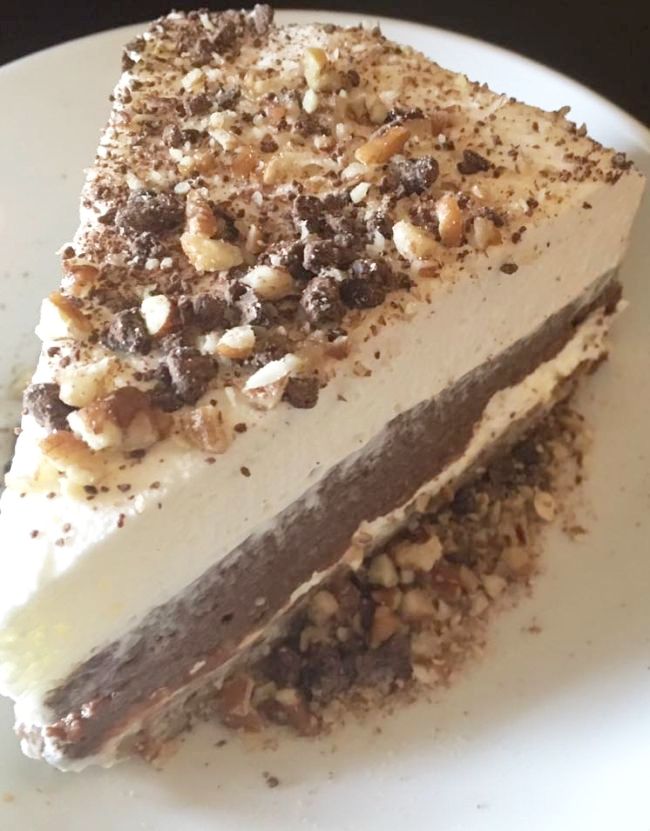 Mockingbird Kitchen
1466 N College Avenue (Evelyn Hills Shopping Center), Fayetteville
Tues – Fri 11 a.m. – 2:00 p.m. & 5:00 – 9 p.m.
Saturdays 11 a.m. – 9 p.m. | Sundays 10 a.m. – 2 p.m.
Chef Chrissy Sanderson doesn't list many desserts on her menu, but it's clear when you taste the star, the Mockingbird Pie, that she values quality over quantity. The whole menu is fresh, locally-sourced and delicious, but don't forget to leave room for dessert!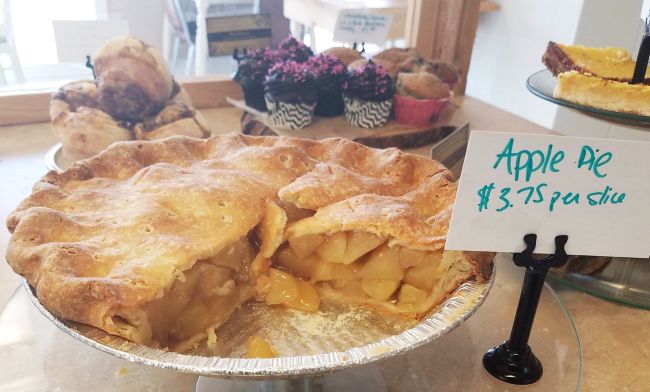 Wild Grains Gluten Free Bakery
1111 S Walton Blvd., Bentonville
Hours n/a – call for info: (479) 640-6090
This may be the only bakery in the area that is exclusively gluten-free and vegan-friendly. And on top of that, it's yummy! They have a storefront, but no place to sit, so they're the perfect spot to run in and grab something to go. They're happy to create special orders for holidays, birthdays and other celebratory special events. Hint: It's almost November…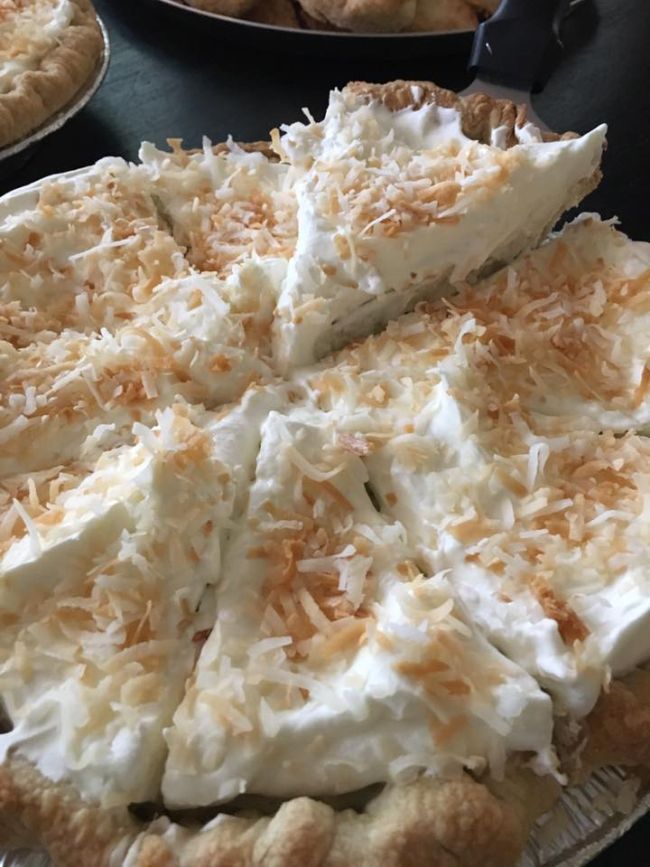 Harvest Moon Pies & Cafe
418 S Government Ave., Fayetteville
Friday & Saturday 10 a.m. – 5 p.m.
A couple of my friends waxed poetic on Facebook recently about this new spot in South Fayetteville, so I had to find out more. Their website says the owner and chef, Amanda Harrison Robinson, spent over a decade "feeding bodies and souls" as a youth minister at St. Paul's Episcopal Church. Now, she's working out of a vintage Airstream, serving meals using locally-sourced ingredients. You can't get much more "Fayetteville" than that, can you? Oh, and PIE.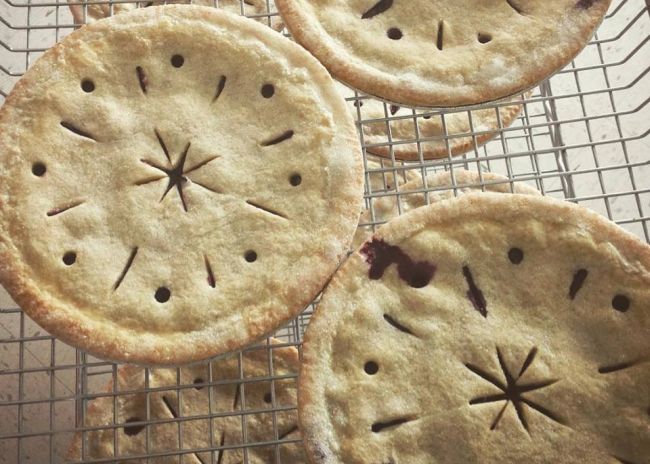 Gooseberry Handmade Pies
2210 S Walton Blvd., Suite 12, Bentonville
Mon – Fri 10:30 a.m. – 5:30 p.m. | Saturday 9 a.m. – Noon
Jerry Leding and his daughter, Sarah, opened Gooseberry Handmade Pies in October 2014. They make fresh, handmade pies of all kinds, but the one you MUST try is their Ozark Mountain Grape. Made with grapes sourced from a friend in southern Missouri, it is both familiar and unusual and you'll love every bite. If you're serving a crowd, place an order ahead, or pick up a selection of mini pies to make everyone's taste buds happy. They're another takeout-only bakery, FYI.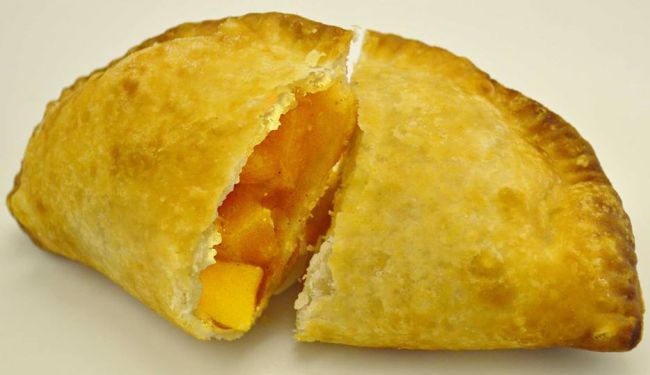 When I asked friends for their suggestions for this list, these little hand pies baked in West Fork came up several times. They are shipped to eight states in the south, with plans to take over the Midwest. Ten flavors are manufactured year-round: Apple, Peach, Cherry, Chocolate, Coconut, Pecan, Lemon, Chocolate Peanut Butter, Peanut Butter and Apricot. Pumpkin should start showing up right about now, and Banana is made by special order. You can find them near the registers at gas stations and other retail operations, and if your local merchants don't carry them, tell them they should!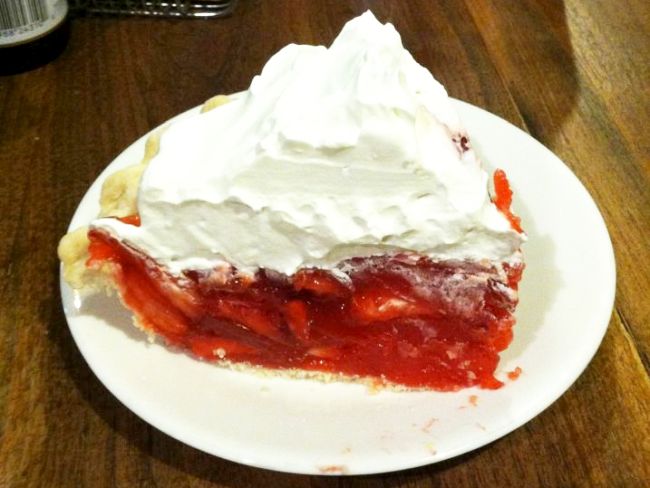 Granny's Kitchen
215 N Parrott Drive, Huntsville
Sun – Wed 6 a.m. – 2:30 p.m. | Thurs – Sat 6 a.m. – 9 p.m.
This year marks 20 years of business for Granny's, owned by the Bolinger family. They offer good old-fashioned, home-style food and the homemade pies that you'd expect to see on the Thanksgiving table at home. Take a drive through the country and stop in for lunch. Maybe order a little extra pie for the ride home.

Rolling Pin Café
2565 E Huntsville Rd., Fayetteville
Sun – Fri 6 a.m. – 2 p.m. | Saturday 6 a.m. – 1 p.m. (breakfast only)
Travis and Devona Freeman run this family business with a goal of providing home-cooked meals at reasonable prices. The restaurant has been in the same location since 1993, when it was opened by Travis' mother, Gayle Teague. Their pies are all homemade by Devona (aka, The Pie Lady) and their online menu says they serve chocolate gravy every day. Forget the stretchy pants – this one calls for leggings.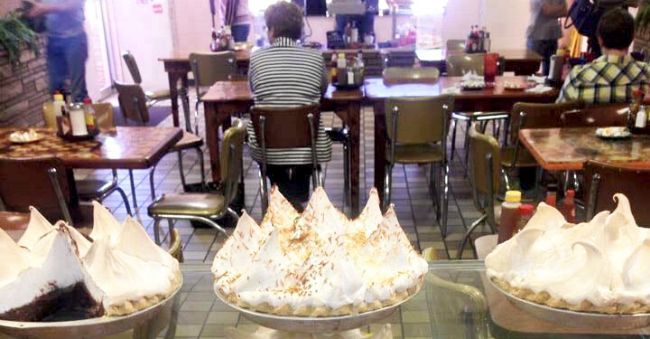 Neal's Café
806 N Thompson St., Springdale
Tues – Sat 6 a.m. – 7:30 p.m. | Sunday 7 a.m. – 2 p.m.
On any given morning at Neal's, you'll see folks who have been eating breakfast here for decades and newcomers, local politicians and preachers, and everything in between. But as interesting as that crowd might be, it's the mile-high meringue on their cream pies that really commands attention in the dining room. Well, that and the walls covered with taxidermy and arrowhead art, but you can't take those home with you.
Once you've visited the top 10, here are even more stops on your Northwest Arkansas Pie Tour!
Fork & Crust Pie Company
Lucyanna Pies 
Rose Stop
Spring Creek Amish Market 
Spring Street Grill
Susan's Restaurant 
Tater's Fresh Grill (Lowell)
The Wooden Spoon