Sometimes I just never know where my food adventures will end up. Last week, they took me about an hour north of Little Rock to the 200+-acre, family-owned Rabbit Ridge Farms in Bee Branch.
What I found was a little slice of heaven.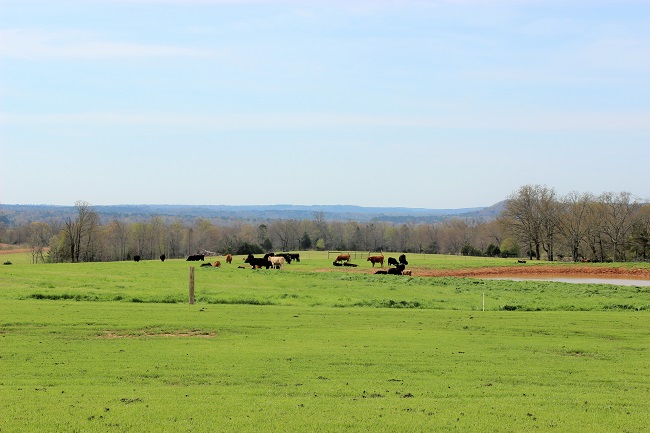 "My grandfather bought this property at the turn of the century, and my father bought it from him in the 50's, so for over 100 years we have been at Rabbit Ridge. My career path was construction, and I spent 25+ years in that field, but my love has always been this farm. We now have an avenue to bring people here for music, education and lunches," says owner Alan Mahan.
That last part, "lunches," is what brought me up to the farm. On Wednesdays from 11 a.m.-1 p.m., Rabbit Ridge opens up its massive hall to locals from around the area and beyond. The structure itself–a red steel building sitting in the middle of a field–is quite impressive.
"Our venue is available for all types of events, primarily weddings, school events, retreats, but also for any other event that needs a celebration, as well as agri-tourism and agri-education," says Mahan.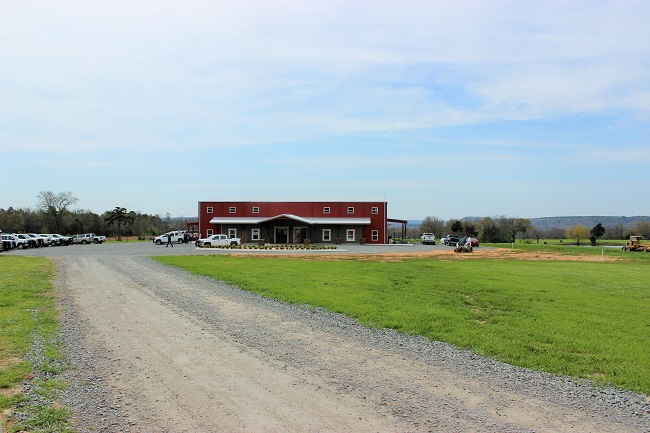 Back to my Wednesday lunch.
Rabbit Ridge keeps things very simple, offering diners just a few stick-to-your-ribs items that vary from week to week. I ended up ordering a little of everything, which included slabs of smoked ham, fried pork chops, baked beans swimming with bacon, mashed potatoes, and a grilled sausage topped with onions. It was a mountain of food, but more than quantity, the quality and deliciousness of every item on my plate was what really stood out. The smoked ham is not to be missed, but neither were the perfectly fried, thick-cut, boneless pork chops. It's hard to imagine baked beans tasting any better. To say the food was worth the 1-hour drive each way from Little Rock is an understatement.
But at Rabbit Ridge, you can tell it's about more than just the great food. It's a real family affair.
"My wife Angela is my full partner. She takes care of venue rental, events, our office side, and opens the gates. She even catches chickens and assists with herding cattle and pigs when necessary. Our son Crafton makes cookies to sell at the events and also sells soft drinks at the venue, and is in charge of making sure all of our animals have fresh water," says Mahan.
Starting in 2016, with the help of his family, Mahan converted the previous commercial beef cattle operation to the sustainable farming practices that are currently taking place. Rabbit Ridge Farms' products are available at the farm and are starting to pop up on restaurant menus throughout the state.
"We have all cuts of pork, chicken and beef, and we make two types of BBQ sauce, a pork rub, pork, chicken, and beef broth, spaghetti sauce, and leaf lard. All of our products can be purchased at our farm store that is open on Wednesdays, at events, and by appointment. Angela or I are almost always on the farm, so we suggest people just give us a call and we can usually meet them at the store. We make weekly deliveries to Little Rock and Conway, and we ship anywhere in the country," says Mahan.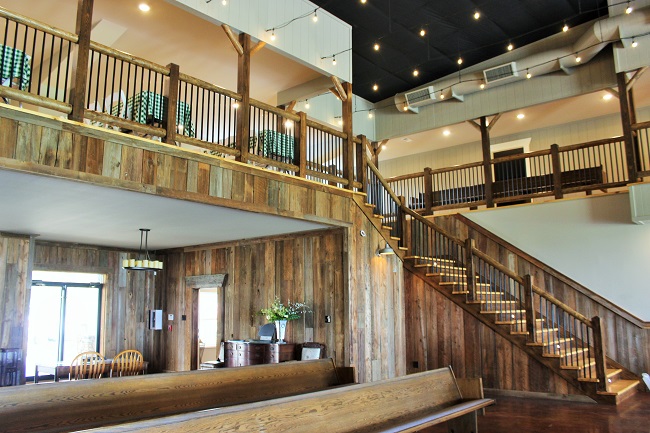 Some current restaurant partners with Rabbit Ridge include The Wunderhaus (Conway), Postmasters Grill (Camden), The Root Café (Little Rock), and Streetside Creperie (Conway).
"We are always looking for more restaurants to supply and have the ability to do so. We are fortunate to deal with restaurants that are passionate about supporting the small sustainable farmer," says Mahan.
As you can tell, there's a lot going on at Rabbit Ridge Farms, but Mahan and his family seem up to the task. One thing is for certain, it will all be quite an adventure.
And one I'm glad I found.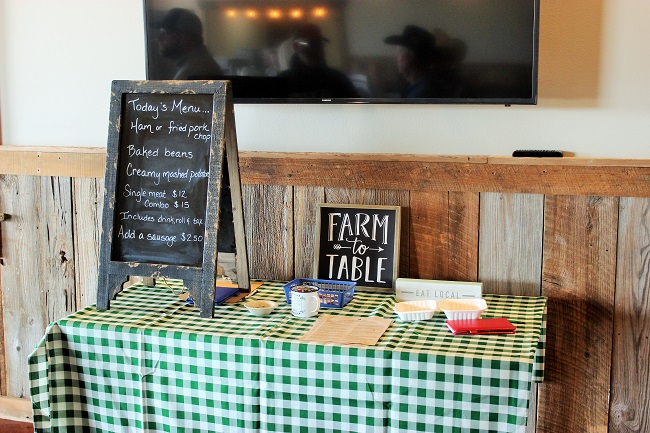 Did You Know?
Rabbit Ridge Farms provides a full catering service. Also, check out their Facebook page for Wednesday lunch menus (I hear ribs and smoked pork loin make an appearance), as well as concert information, and news about upcoming Steak Nights. Lodging is also available at the farm, currently four suites with more coming in the fall. Summer brunches with farm tours are scheduled for May and June. 
Rabbit Ridge Farms
484 Rabbit Ridge Road (Bee Branch)
(501) 412-8728