I wanted to reach out this holiday season to Patti Stobaugh, owner of PattiCakes Bakery, to see if she would share a festive recipe that was sure to delight. And good news for us, as she was more than happy to share her Raspberry Crème Pie, a bright, vibrant dessert that is sure to please.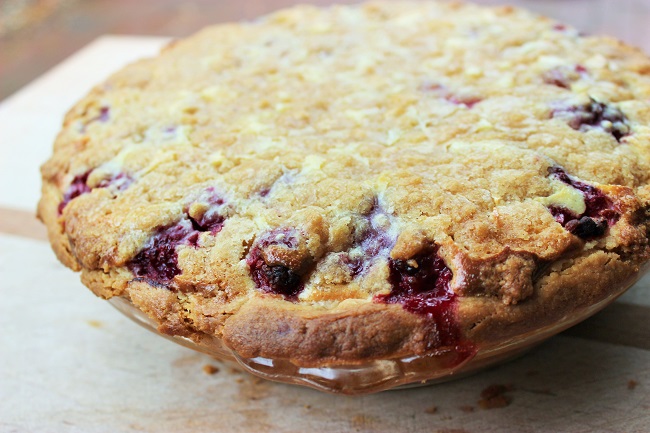 "The combination of fresh fruit and creamy filling, along with the shortbread crust, makes for a lighter dessert option," says Stobaugh.
I baked the pie and found it to be both easy to make and absolutely delicious. Also, if you or someone in your household has a nut allergy, please feel free to leave out the pecans, as I did in my version.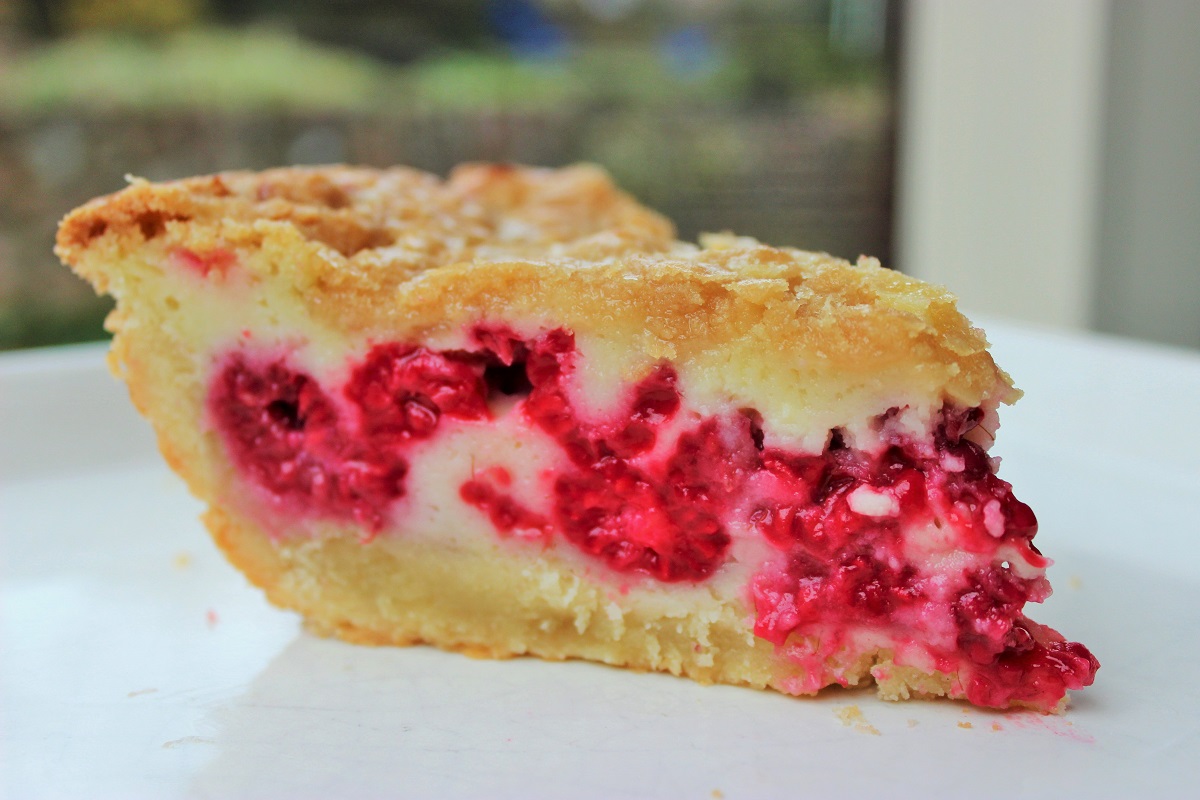 Ingredients for Shortbread Crust
Butter (1 cup)
Powdered Sugar (1/2 cup)
All-Purpose Flour (2 cups)
Baking Powder (1/4 teaspoon)
Pecans, finely chopped (1/3 cup)
Directions
Cream butter and powdered sugar until light and fluffy. Stir together flour and baking powder. Beat into butter mixture until well blended. Add pecans. Pat the mixture into a 9-inch pie plate. Bake in preheated 350-degree oven for 8 minutes.
Ingredients for Filling
Fresh Raspberries (3 cups)
All-Purpose Flour (1/2 cup)
Sugar, white (1/2 cup)
Salt (1/8 teaspoon)
Sour Cream (2/3 cup)
Eggs (2 whole)
Directions
Place raspberries in bottom of crust. Mix flour, sugar, and salt in small bowl. Whisk the sour cream and eggs together in a separate bowl, then fold into flour mixture. Pour the cream mixture over the raspberries.
Ingredients for Topping
All-Purpose Flour (1/2 cup)
Sugar, light brown (1/2 cup)
Butter, cold and cut into small cubes (1/2 cup)
Pecans, finely chopped (1/3 cup)
Directions
Mix above ingredients until they form coarse crumbs. A pastry cutter works best, but can use 2 butter knives. Loosely scatter crumb topping over cream mixture. Bake for 1 hour in preheated 350-degree oven until top is golden brown (internal temp of 165 degrees). Cool before serving.
Note: Raspberries can be substituted with blackberries, blueberries, or strawberries.