I absolutely love reporting on the hidden gems. Often overlooked by the masses, these fairly obscure restaurants serve as the backbone of a thriving food community. Little Rock is filled with these spots and one of my favorites, Taqueria La Pasadita, is a walk-up Mexican food stand located in the heart of town near Cantrell and Mississippi.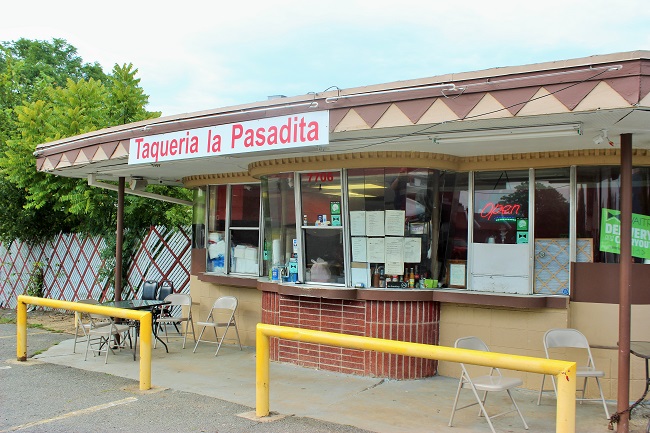 Truth be told, I drove by Pasadita about a hundred times before I stopped and ordered a few items. I'd heard some good reports from friends about the food, so figured it was time to try it out myself. What I found was a place cranking out some of the best Mexican food in town.
And while the stand is small, the menu, posted on the glass next to the ordering counter, is quite large. The headliner is the taco, which comes in carne asada, ground beef, chorizo, pastor, chicken, shrimp, fish, barbacoa, suadero, and buche, with prices ranging from $2-3. Tacos are served on either flour or corn tortillas (I recommend the flour) and topped with a heavy hand of fresh cilantro and raw, chopped onion. Although each is quite small, three tacos should do you, making a stop at Pasadita ideal for value-conscious diners.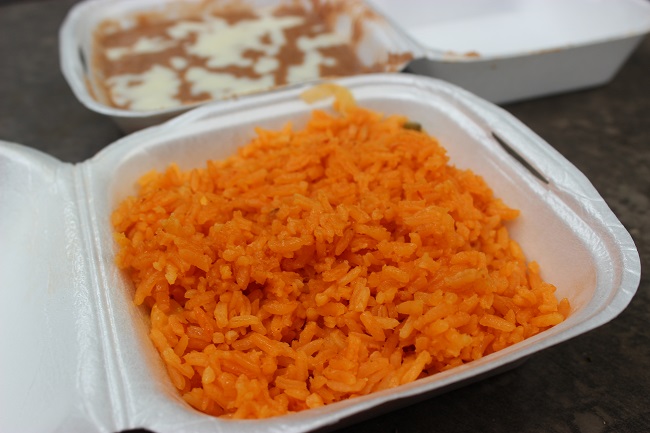 One of my favorite items is the pastor torta, a massive sandwich filled with tender, flavorful bits of pork and a thin layer of creamy refried beans, along with cheddar cheese, guacamole, mayonnaise, lettuce, and tomatoes. The soft hoagie roll sandwich is $8 (plus tax) and I doubt you could finish it in one sitting. Other protein options include steak, chicken, milanesa de pollo (breaded, fried chicken), Cubana (steak, ham, sausage, and egg), and Hawaiiana (ham, sausage, and pineapple).
You can also expect to see a plentiful offering of gorditas and sopes, as well as nachos and tamales. But passing on one of Pasadita's burritos could prove to be a mistake. The queso-topped burritos come stuffed with a protein and all the usual cast of characters, like rice, refried beans, sour cream, and guacamole.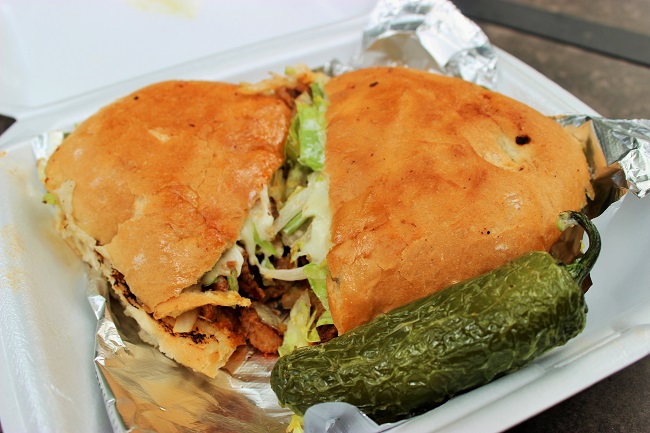 La Pasadita's food can hold its own with any taqueria in Little Rock. And that's saying something because we have some excellent options like El Palenque, Las Delicias, Del Campo a la Ciudad, Guadalajara, and Karina. If you haven't already done so, please give this place a shot. Just be sure to call in your order ahead of time so the food is ready when you get there. If not, expect a little wait, especially during lunch hours when they've been known to have a packed parking lot.
Now that I think of it, maybe La Pasadita is no longer a hidden gem.
Just a gem.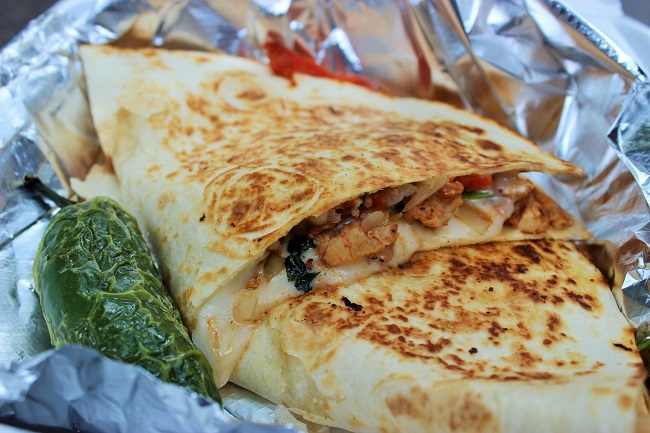 Did You Know?
Taqueria La Pasadita is on Waitr, so if you're not in the mood to pick up your food, just have it delivered.
Taqueria la Pasadita
7706 Cantrell Rd
Phone: (870) 223-9060
Hours: Monday, Tuesday, Thursday & Friday 10 a.m.-8 p.m.; Wednesday & Saturday 10 a.m.-6 p.m.; Closed Sunday