It's cold outside, which means it's chili season.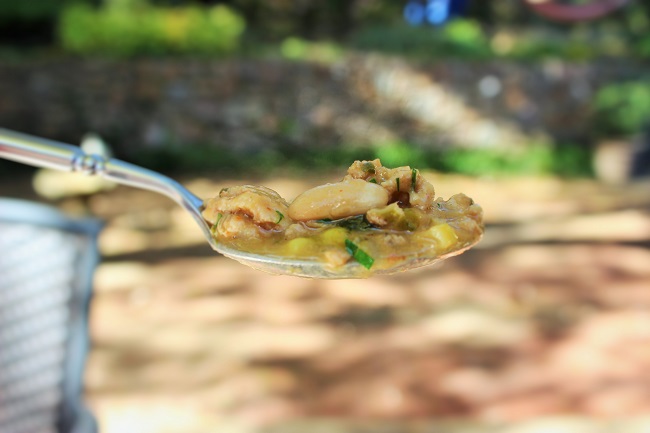 This born and raised Texas boy loves a good chili, and while I will always prefer a wonderful no-bean version, truth be told, there's nothing wrong with incorporating some legumes every now and then. And there's also nothing wrong with totally changing things up and shying away from both beef and tomatoes, the hallmarks of any traditional chili.
That's right, change can be a good thing, like making this White Bean Chicken Chili.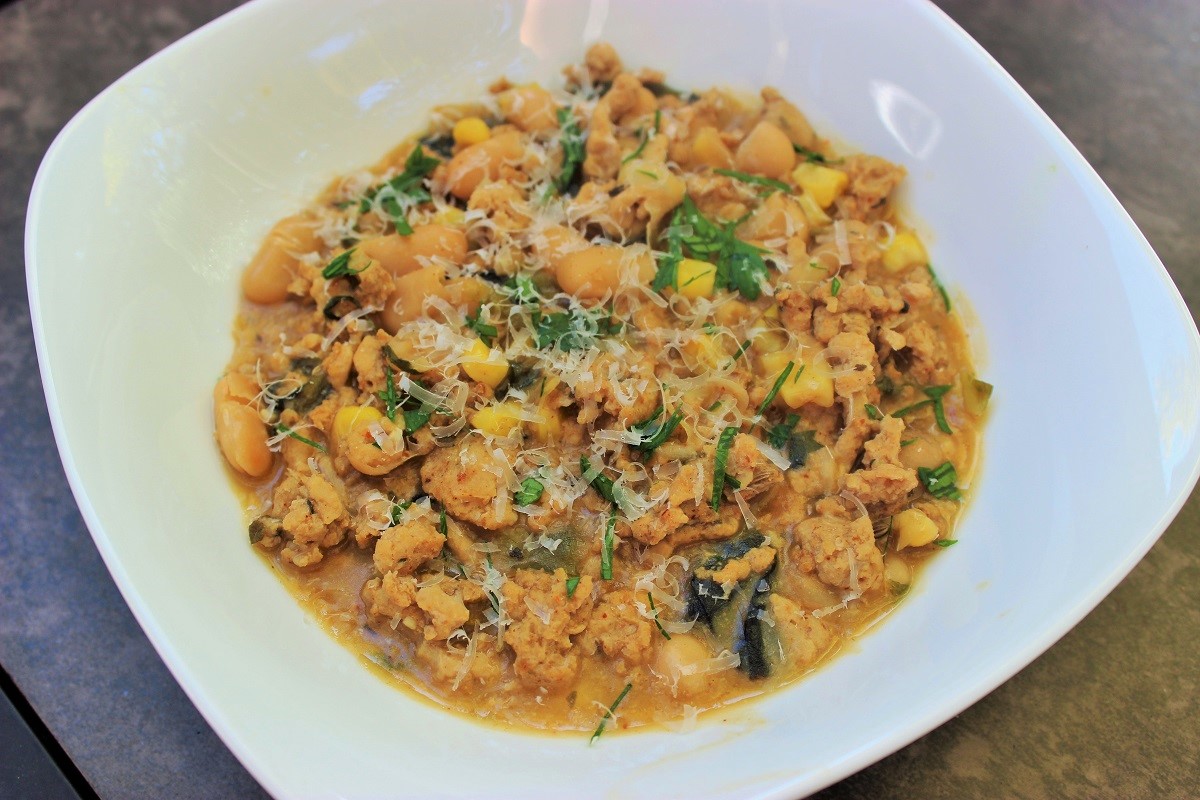 Click on the recipe and give it a good once-over, but you'll also probably want to follow a few of these suggestions:
I'm still coming around to fennel, so if you're anything like me and have a slight aversion, I'd recommend erring on the side of caution with the fennel seed. Translation: Don't go overboard with it as a little goes a long way.
This recipe is one-pot cooking, which is an absolute dream for folks who hate a big, post-cooking clean-up. That's pretty much everyone reading this. Make sure to use a deep, quality pot or Dutch oven. I recommend a Le Creuset.
Don't get caught up with having to use Swiss chard. Feel free to add any green that's available, so if you have something already in the refrigerator, use it. Spinach is an ideal alternative. Also, any type of white bean would work in this chili.
When cooking the ground chicken, be sure to break up into small pieces. The last thing you want is big pieces of ground chicken. Remember, this is chili, so each spoonful should have a little of everything that's in the pot.
Keep an eye on the pot during the simmering process. Depending on how thick or soupy you prefer the chili, you'll want to either add or subtract a few minutes to the simmering time.
Make sure to top the chili with Parmesan, as suggested. It makes a big difference in both taste and presentation. The flat leaf parsley is also a nice touch but not absolutely essential.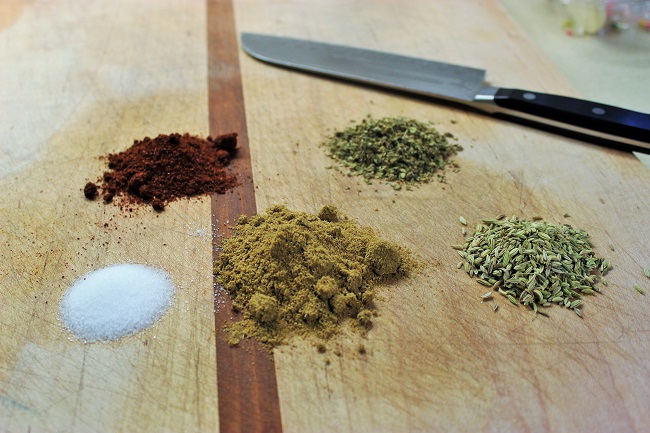 This is such a hearty and delicious chili recipe. I'm not saying it should replace your tried and true tomato-based version, but it's certainly a nice alternative if you're looking to change things up a bit. The thick consistency gives it that traditional chili texture, but the ground chicken adds a mild and welcomed lightness to the overall dish.  For health purposes, adding greens to any meal is never a bad idea. If you have kids who are picky eaters and tend to shy away from vegetables, I think you'll find they'll take to this chili. Speaking of kids, they may not enjoy heat, so leave out the red pepper flakes if this is an issue in your house.
Whatever modifications you end up making, just know this base recipe is a great one and is sure to please.
There's nothing wrong with a little change, even with your beloved chili.
Happy holidays!