Conway's growing food scene just got a lot better with the addition of a popular food truck turned brick-and-mortar called WunderHaus. Located at 900 Locust Street in the heart of downtown, WunderHaus specializes in European comfort food with a menu comprised heavily of locally-sourced produce and proteins. Although the food truck, WunderBus, had been in operation for well over a year, the end goal was to always find a brick-in-mortar spot.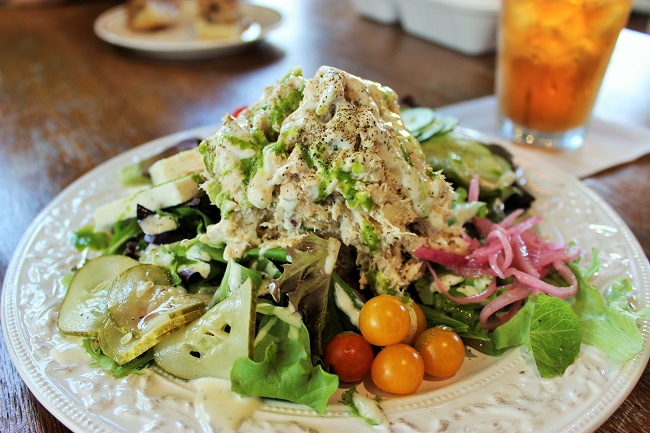 But why Conway?
"My brother and first business partner had called Conway home for a while. He's had extensive experience in sales, and so I think he immediately understood how interpersonal relationships make for better business. Jason (my now husband) and I had been in search of a place to raise our daughter. We had been looking high and low for somewhere that felt like home. After we found a beautiful little bungalow on an acre in Conway, the transition was a natural one. Conway has been so much more than a home for us, it's been a place to raise a healthy, happy child, and now a place that we can play a role in shaping," says co-owner Jacqueline Smith.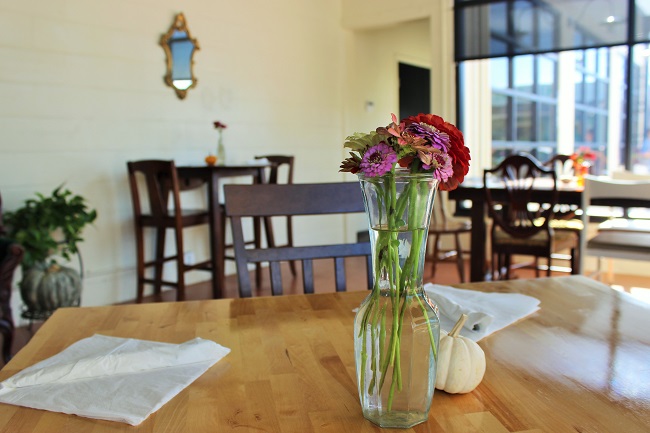 Folks in Conway are quite familiar with the 900 Locust Street location, which had previously been a convenience store/burger joint, and, before that, a beloved service station. Creating a space that was reflective of the WunderHaus concept was a true labor of love, and, like everything else associated with the restaurant, a family affair.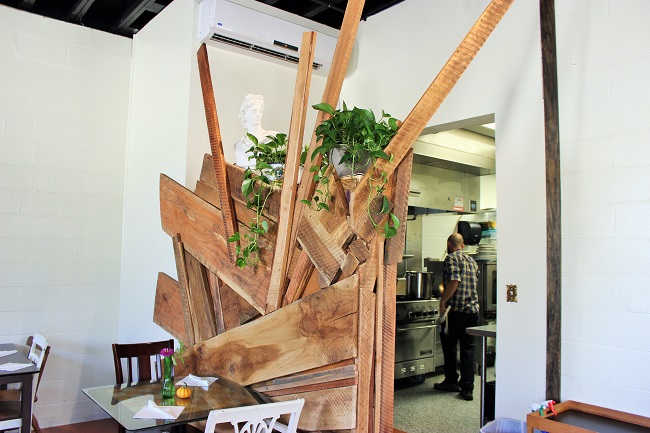 "My brother, Auguste, his wife, and my sister-in-law, Kacy, and my husband, Jason, are extremely talented and we are so lucky that they've been able to renovate the entire interior using locally source hardwood and lots of elbow grease. All of our tables, dishes, flatware, and glassware came second hand, with the bulk of it coming from St. Joseph's Flea Market, which is just down the street from us. The people there have been incredibly gracious, and have helped us get all our ducks in order where dishes and decor are concerned. The bar/kitchen partition and the built-in table at the center of the main dining area were all constructed out of hardwood. Many of our tea cups came from the residence of the former President of UCA. These little things sort of represent what we're shooting for in the long run. We're very interested in giving old things new life, and relaying that to our guests," says Smith.
As you can tell, cultivating relationships is a top priority for WunderHaus ownership, and this same mentality certainly applies to the food producers throughout the area. So far, the restaurant has worked with Calvert Enterprises, New South Cooperative, Richard's Apiary, Rabbit Ridge Farms, Bell Urban Farm, Little Rock Urban Farming, Heifer International Urban Farm, Smith Family Farm, Farm Girl Meats, North Pulaski Farms, and a number of other small farms who sell at the farmer's market. It is these partnerships that will eventually create a rotating menu with seasonal offerings to pair with staples like The WunderBurger, some form of bratwurst, and several potato-based dishes.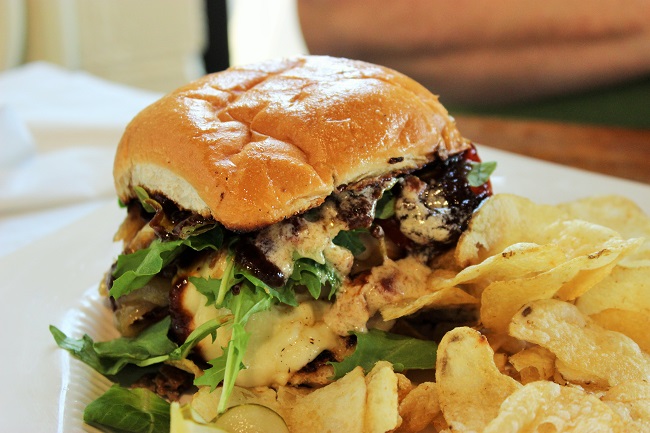 The entire process–from food truck to brick-and-mortar to establishing partnerships along the way–has been a challenging, albeit, rewarding one for Smith and her family.
"The fact that everything from the construction to our dishes has been a community effort is humbling. People that we didn't know, but who had been reading about us, came to our aid and have played a central role in making our dream come to life. Probably the most rewarding thing is the feedback from our guests who are stunned that they have another restaurant in Conway through which they have access to locally-sourced produce. A week ago, one lady commented that not only was our food delicious, but that it was beautiful. That's it. I mean, you dine with your eyes first, right? Well, having the space to make food good, to work with food that is inherently good, and then to send it to the table in a way that is aesthetically pleasing, is just wonderful. But it's when people appreciate what you're doing, that's when the tears come. We are very fortunate to be surrounded by folks who get it, and we hope to appeal to more of those people. That's why we're in this business," says Smith.
And that's why Conway's restaurant scene just got better.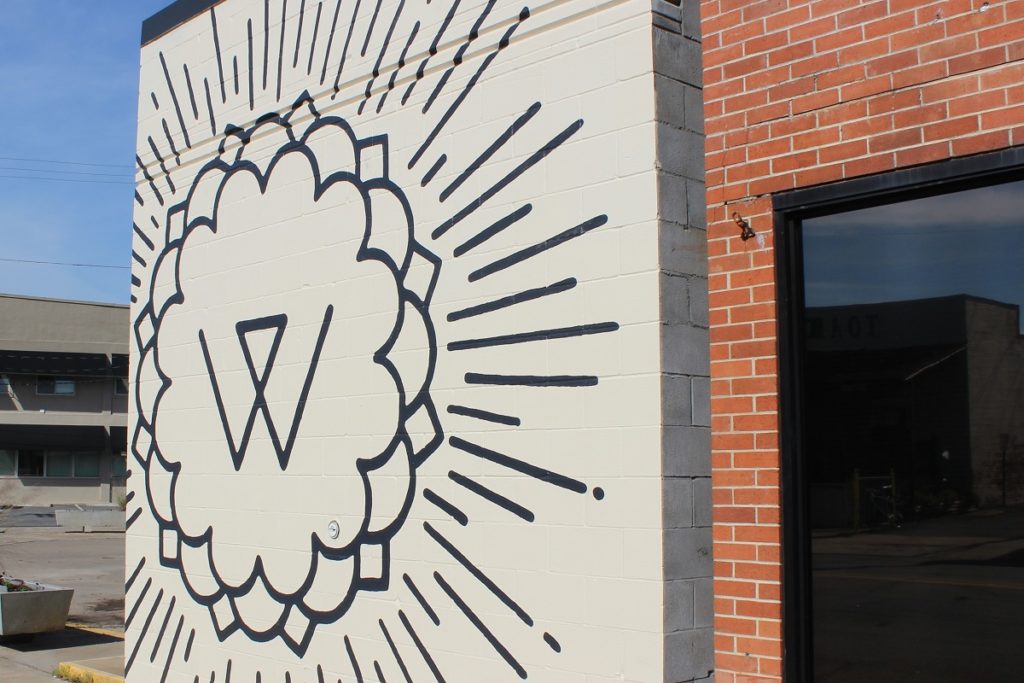 Things to Know
WunderBus, the food truck, will still be in action, but with a limited number of gigs. In the future, there will also be a focus on catering, as well as wine/beer dinners and farm-to-table dinners at the restaurant.
WunderHaus
900 Locust Street (Conway)
Hours of Operation: Tuesday-Friday 11 a.m.-2 p.m. December 1 was the Grand Opening, after which dinner service will be added on Friday and Saturday 5 p.m.-9 p.m.